Sunday's Covid-19 report for Thailand, 829 new infections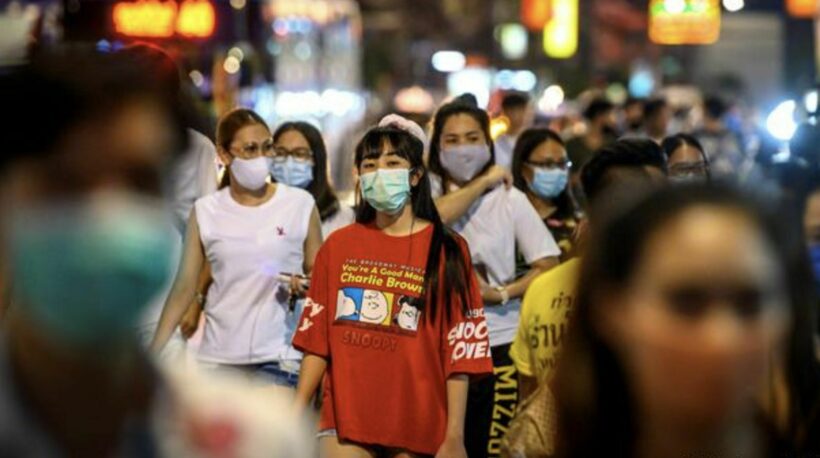 829 new Covid-19 infections have been announced today at the daily briefing of the CCSA from the past 24 hours, bringing the accumulated national total 18,782 since Thailand's first case was announced in January last year. Sunday's new infections comprised 822 local cases and 7 imported from overseas arrivals.
Read about Thailand's first case, and the first case of Covid-19 outside China, HERE.
There have been no new deaths leaving the toll at 77. One additional death was reported yesterday.
The cases reported today include 731 patients from active testing… 722 from Samut Sakhon, 4 in Maha Sarakham, in north eastern Thailand, and 1 each in Bangkok, Chon Buri, Pathum Thani, Rayong and Samut Songkhram. Burmese migrant workers have accounted for 680 of the new infections in Samut Sakhon with the track and trace active testing.
5 of the 7 imported Covid-19 infections were Thai. 2 came from a flight from Ireland and 1 each from Bahrain, the UAE and the UK. There was also 1 American who flew in from the US and a man from Egypt.
Daily totals of more than 700 people or so started coming in from Tuesday this week as the results came in from mass tests in Samut Sakhon. The CCSA say the high numbers are expected to continue for a few more days before they hope to see the daily case reports start to drop drastically again.
On Friday the CCSA review the colour coding and restrictions for many of the provinces around Thailand. You can read about that HERE.
The CCSA has also eased restrictions on business, including bars, from tomorrow in most provinces, except for those classified as 'maximum controlled zones'. The Thai PM Prayut Chan-o-cha is warning, however, that tough measures may be restored in the future if the situation worsens again.
CCSA spokesperson Dr. Taweesin Visanuyothin says that restrictions will be eased in line with the Covid-19 situation in each province.
Under the new guidelines, eateries in maximum controlled zones, which includes Bangkok and its 3 neighbouring provinces of Samut Prakan, Pathum Thani and Nonthaburi, will be allowed to operate until 11pm, but with limitations on the number of customers at each table and no alcohol may be served.Bars and karaoke bars will remain closed.
Keep in contact with The Thaiger by following our Facebook page.
Never miss out on future posts by following The Thaiger.
Koh Samui to start Covid-19 vaccinations early next month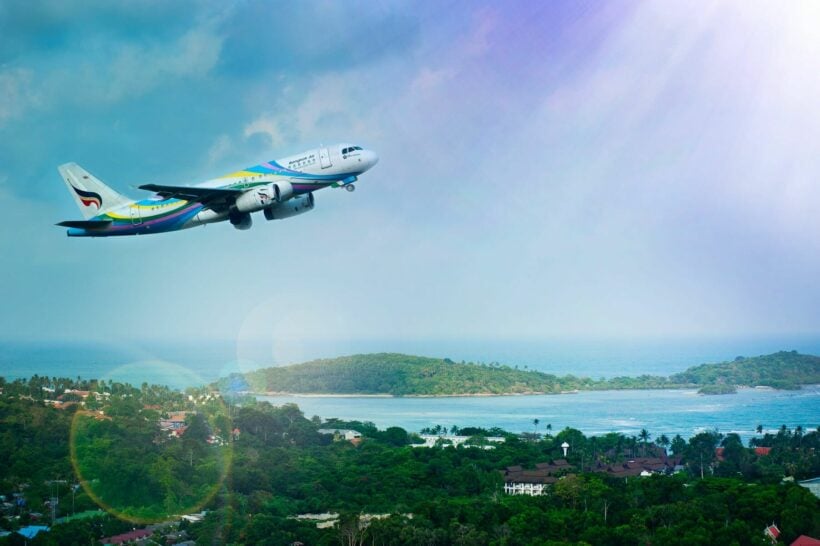 Covid-19 vaccinations on Koh Samui will start early next month with 2,500 doses planned to be given to 1,250 people on the island, according to Surat Thani governor Wichawut Jinto. Island authorities are also proposing that foreign visitors be allowed to quarantine on their yacht, at a villa hotel or at a wellness centre.
The tourist island off the coast of Surat Thani in the Gulf of Thailand is deemed as an area of "economic significance" and is included in the first phase of the country's immunisation plan. The first doses will be given to disease control officials and those in the tourism sector.
The vaccines, which just arrived from overseas yesterday, are expected to be delivered to the island before the end of the month and vaccinations are set to start in early March.
Half of the vaccines are reserved for those in the healthcare field as well as local government officials. Around 26% of the doses would be given to local health volunteers and the general public. 22% of the doses would be given to workers in the tourism industry, including airport employees and hotel quarantine employees. 2% of the doses will go to Covid-19 inspectors.
SOURCE: Bangkok Post
Keep in contact with The Thaiger by following our Facebook page.
Never miss out on future posts by following The Thaiger.
Thailand acknowledges wildlife markets could be dangerous to humans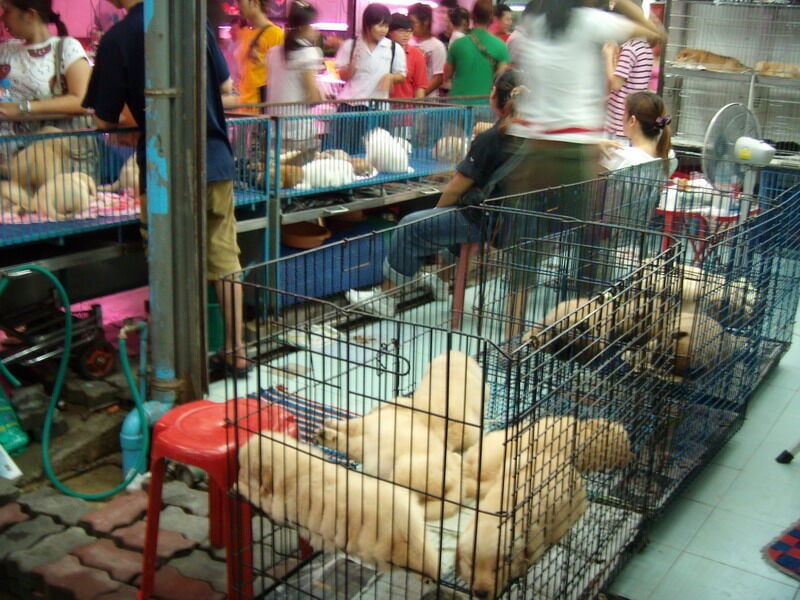 The Thai Ministry of Public Health is being praised after seemingly doing an about face over whether Bangkok's Chatuchak Weekend Market could be the source of Covid‐19. After health officials denied that the World Health Organisation was investigating the market, a recent Facebook live press conference saw the Ministry acknowledging that wildlife trades may endanger public health.
The recent investigation by the WHO of Wuhan, the province in China where Covid19 is thought to have originated, has concluded that the virus most likely did not come from a laboratory, and instead, came from animals supplied by Chinese wildlife breeding farms, or from infected animals traded somewhere in Southeast Asia. As Chatuchak Market is arguably the region's largest illegal wildlife trade market, a Danish virologist on the WHO investigation team pointed towards the Bangkok market as a potential source of the Covid19 virus.
Now, the Thai Ministry of Public Health is going to collaborate with the Ministry of Environment and its Department of National Parks to closely inspect Chatuchak market, and roll out a joint plan to increase wildlife protection and stop the wild animal trade in markets.
Southeast Asia has historically supplied most of China's wildlife trade, which the virologist sees as worrisome. As commercially traded animals can carry pathogens that could compromise a human's immune system. For example, in 2019, zebras that were legally imported into Thailand, carried a small fly species that jumped to local horses, causing African Horse Sickness. The mortality rate was over 90%, causing over 600 horse deaths.
Some animals are especially susceptible to viruses hosted by bats, such as the SARS virus. That virus jumped from a civet cat that was infected by a bat. Other viruses that are thought to have jumped from bats to other animals include rabies and Ebola. Minks and Pangolins have also been discovered to carry a coronavirus and are still being commercially traded in Southeast Asia today.
In a spotcheck carried out by Freeland, a global nonprofit organisation, Chatuchak Market is still selling ferrets, coati, civets, polecats, mongoose, raccoons, meerkats, scarlet macaws, capybara, african gray parrots, cougars, multiple species of turtles, snakes, rodents and lizards from Latin America, Africa and Australia.
SOURCE: Freeland
Keep in contact with The Thaiger by following our Facebook page.
Never miss out on future posts by following The Thaiger.
Top epidemiologist warns that vaccination is not a cue to re-open borders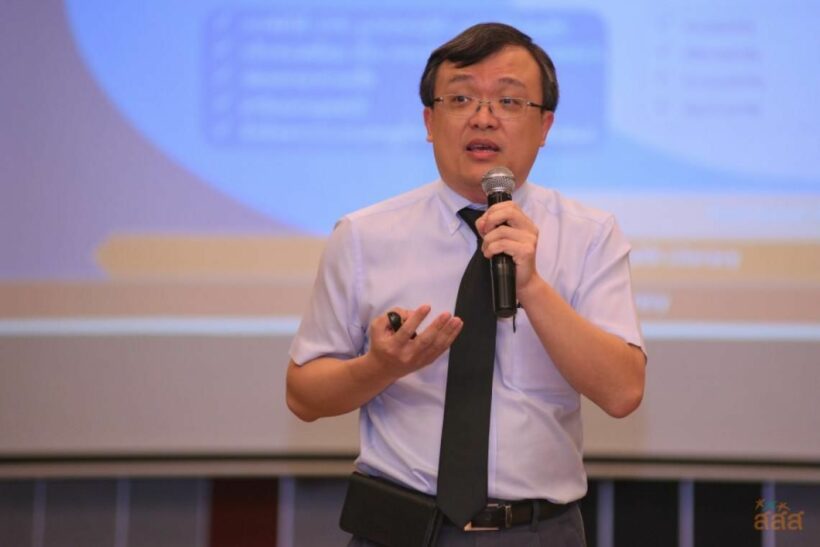 A specialist in infectious diseases at the Faculty of Medicine of Bangkok's Chulalongkorn University says the arrival of vaccines does not mean it's safe to re-open to foreign visitors. Thira Woratanarat says opening the borders too soon will only put Thailand in more danger, pointing to a lack of data on the efficacy of vaccines against transmission.
Thira adds that asymptomatic carriers could still spread the virus and that the arrival of vaccines could cause people to lower their guard. According to a Nation Thailand report, the medic insists that more studies are needed into asymptomatic cases as there is not yet enough information.
"Things are no safe yet, so people should strictly adhere to preventive measures and monitor their health. See the doctor immediately if you have any symptoms."
Thira has routinely erred on the side of caution when discussing Thailand's approach to managing the pandemic. He has regularly spoken out against lifting or reducing the mandatory quarantine period, opposed re-opening the borders, and called for a 4-week national lockdown as recently as last month.
SOURCE: Nation Thailand
Keep in contact with The Thaiger by following our Facebook page.
Never miss out on future posts by following The Thaiger.