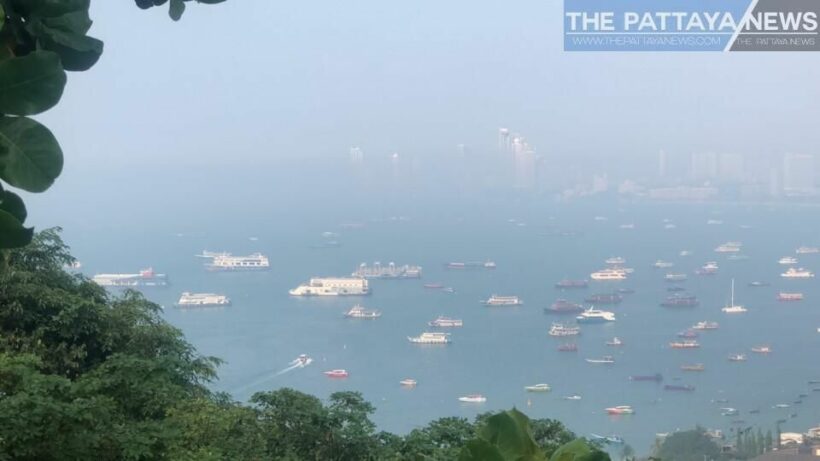 Pattaya residents have expressed concern over air pollution, as the eastern coastal city finds itself engulfed in smog. The Pattaya News reports that the deterioration in air quality has been ongoing for a number of days, with a cloud of haze obscuring the bay and neighbouring islands.
Residents are advised to wear masks when outside and to limit outdoor exercise, according to officials, who have so far not clarified what the cause of the pollution might be. It comes as mass sugar cane burning is taking place in farming communities around the country, an activity that has caused air pollution problems in the past. While sugar cane burning is technically illegal, residents say the law is not strongly enforced, resulting in an annual rise in air pollution levels.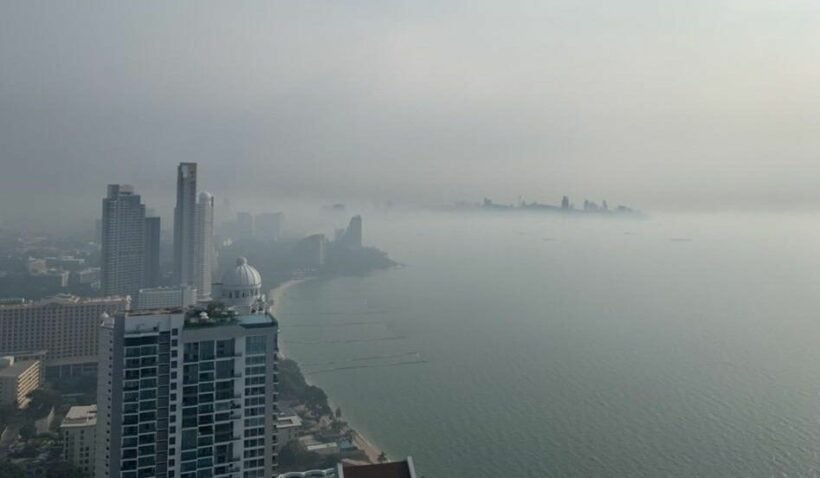 PHOTO: The Pattaya News
Netizens are urging the government to do more to prosecute farmers and large companies found indulging in the practice. They are also calling on sugar cane customers to reject burnt produce, in the hope it will force producers to use cleaner harvesting methods.
In the past, officials have pointed to tourist traffic, including airplanes, boats, and buses, as being a possible cause of the pollution. However, with air quality continuing to deteriorate, despite the current significant decline in air travel and tourist numbers, that hypothesis seems unlikely.
SOURCE: The Pattaya News