Indonesia's burning issue – controlling the palm oil giants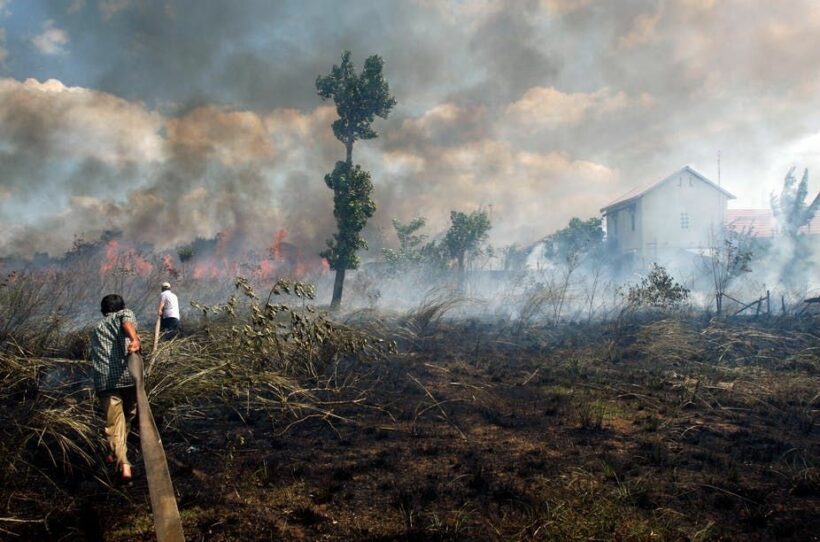 PHOTOS: Donny Sophandi and AFP
A brutal Indonesian forest fire season blanketed some of south east Asia in choking smog is renewing scrutiny of the country's major palm oil and paper companies. Activists are accusing them of breaking promises to halt logging.
The monster plantation blazes sent a pall of acrid smoke over the region for weeks, closing schools and airports and causing a spike in respiratory ailments. Singapore, Malaysia and southern Thailand were the worst affected but the smoke also caused grief for thousands of other Indonesian citizens living around the fires and adjacent islands.
Leading companies have in recent years pledged not to log any more pristine rainforest, not to use burning to clear land and to cut ties with smaller suppliers who don't abide by their rules, but critics claim such vows now ring hollow.
Annisa Rahmawati, a senior forest campaigner at Greenpeace, says they do not live up to the commitments, and are not addressing the fact that we are now in a climate crisis.
"They are still doing business as usual."
Industry players, however, insist they have gone to great lengths to stop burning and trees being cut down in their operations. Singapore-listed Wilmar International, the world's biggest palm oil trader, committed in 2013 to a no-deforestation policy and says it has stopped sourcing from 17 suppliers that did not comply with their rules.
Production of palm oil, used in numerous everyday goods from shampoo to biscuits, has been blamed by environmentalists for driving massive deforestation. Consumer goods companies are paying more attention to where they source palm oil and other materials.
Some of the world's largest brands, including Nestle and Unilever, pledged in 2010 to reach net zero deforestation within a decade through "responsible sourcing" of cattle, palm oil, soya and other commodities.
But after that pledge was signed, the pace of tree-felling linked to commodities increased dramatically and at least 50 million hectares (123 million acres) of forest worldwide has been destroyed Greenpeace said – an area about the size of Spain.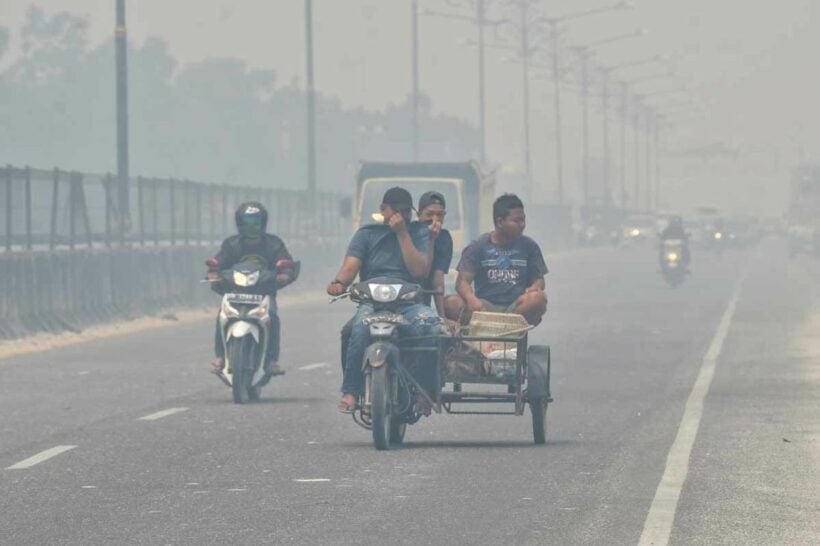 Fires are used as a cheap way to clear agricultural land in Indonesia every year during the dry season.
Experts say it is hard to know who is responsible for the blazes in the hardest hit areas – Indonesia's Sumatra island and the Indonesian part of Borneo, which are home to myriad companies of varying sizes and numerous small-scale farmers.
Big firms insist they have "no-burn" policies in place and often blame smallholders for starting fires they say then spread to their plantations.
Indonesia has made some arrests over the blazes but in many cases it remains unclear who started the fires – and who ordered them.
While larger companies have vowed not to source from smaller ones that break strict environmental rules, critics say they are not monitoring their supply chains carefully.
"The biggest challenge is the industry-wide lack of traceability of the origins of palm fruit," said Nur Maliki Arifiandi, from WWF Indonesia.
"This has allowed continuing deforestation, often caused by real smallholders as well as land speculators and rich, powerful people to open more natural forest areas and plant illegal oil palm plantations."
Some industry watchers say commitments by big firms have helped and official figures show the rate of forest loss in Indonesia declined in recent years.
The burning issue
But critics say problems persist – this week Greenpeace said in a new report that palm oil and pulpwood companies with links to land burned between 2015 and 2018 rarely faced serious government sanctions.
And last year the NGO accused palm-oil giant Wilmar, as well as other consumer brands including Colgate-Palmolive, Hershey, Nestle, and Unilever, of continuing to buy from groups that were destroying the rainforest.
At the end of 2018 Wilmar, Unilever and Mondelez committed to a mapping and monitoring platform for the palm oil sector, which Greenpeace supported at the time as a potential breakthrough in cleaning up supply chains. But the NGO pulled out of the project last month, saying the companies were not serious about the project.
Wilmar insists it sticks to its commitments and says it continues to work towards a supply chain free from deforestation from 2020. Activists however doubt such goals are within reach.
SOURCE: AFP
The Conversation lists key things Indonesia's President Jokowi can do to fix the problem HERE.
Keep in contact with The Thaiger by following our
Facebook page
.
Less monitoring, more enforcement – Prawit warns northern officials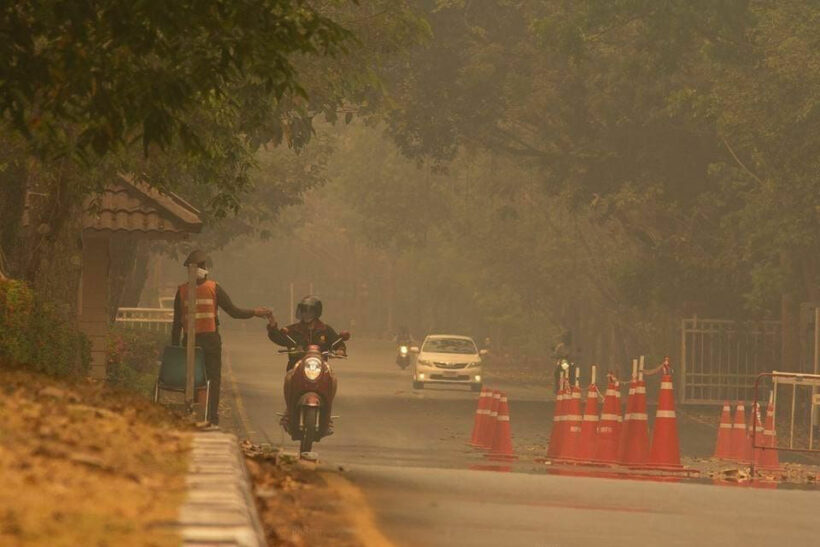 PHOTO: The Thaiger
Thai Deputy PM Prawit Wongsuwan and Natural Resources and Environment Minister Varawut Silpa-archa were in Chiang Mai yesterday to give provincial governors and state agency officials a 'heads up' in preparation for another looming season of forest fires and haze.
The North suffers perennial choking smog from approximately February to April, and Prawit passed on a message from PM Prayut Chan-o-cha who, he said, was fretting over the impact on people's health.
He said the Environment Ministry would take the lead in coordinating with neighbouring countries and related local authorities to monitor the fire problem both in and outside Thailand.
The fires are lit in northern Thailand, and over the border in Myanmar, as burn-offs to prepare for the next year's crops. Last year's choking smoke haze was headline news for months.
SOURCE: The Nation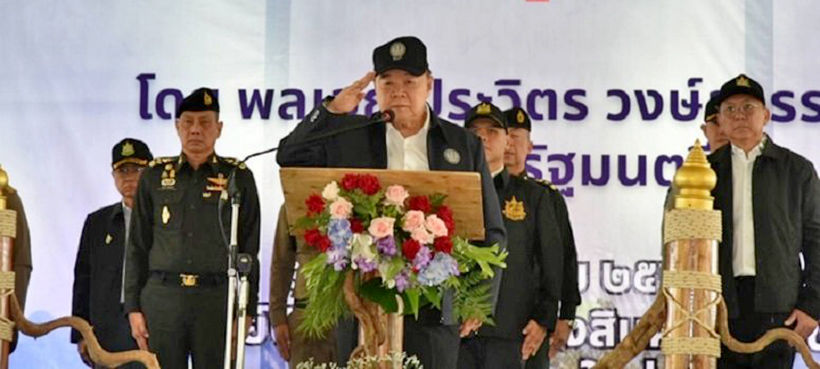 Keep in contact with The Thaiger by following our
Facebook page
.
Thai PM says Cabinet is adding new pollution controls, while academic finds solutions ineffective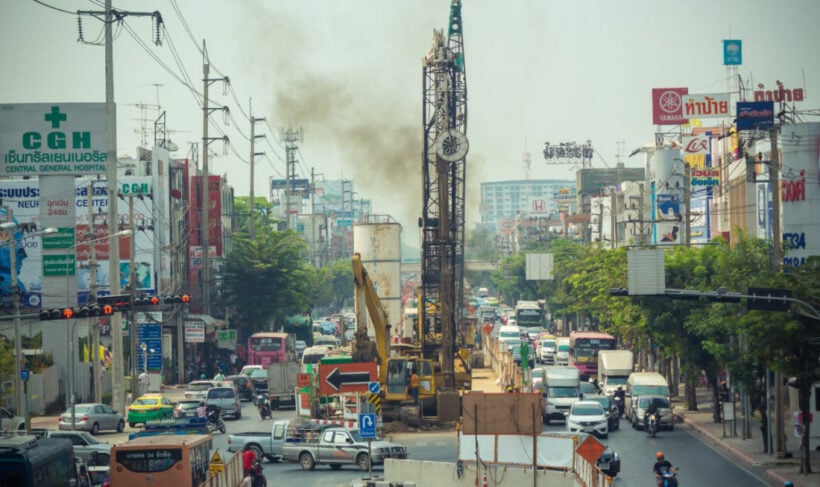 In his weekly televised show yesterday, PM Prayut Chan-o-cha said his government has always been concerned about air pollution, especially PM2.5 or microscopic dust particles, which he put down to smog from other countries, traffic jams, burning of farming waste, factory emission and dust from construction sites.
"PM2.5 is dangerous, especially for children, babies, pregnant women and elders, whose immunity is too fragile to tackle the microscopic dust."
"People should be particularly careful during December as there are no winds or rain to blow away the dust."
He also urged people not to panic, saying it is necessary to understand all the issues first. He explained that the Cabinet approved a proposal last week to tackle the pollution crisis at four levels.
"We have explained them to all provinces and have asked for coordinated cooperation".
The premier had previously warned that the authorities would arrest polluting car owners. Meanwhile, an academic was pessimistic about the effectiveness of the measures implemented by the government.
Sumet Ongkittikul, research director at Thailand Development Research Institute told The Nation… "Removing polluting cars from Bangkok streets will not help much as long as diesel-powered vehicles continue plying the streets of the capital."
Instead, he said, the government should follow China's way of tackling air pollution in Beijing, where it promoted the use of electric motorbikes and cut down on the number of cars.
SOURCE: The Nation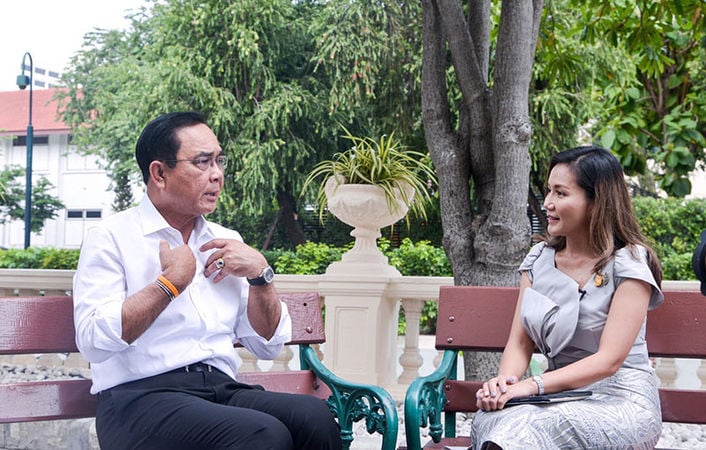 PHOTO: Prayut Chan-o-cha speaking in his weekly TV appearance – Royal Thai Government
Keep in contact with The Thaiger by following our
Facebook page
.
Bangkok's blue skies return, but light smog lingers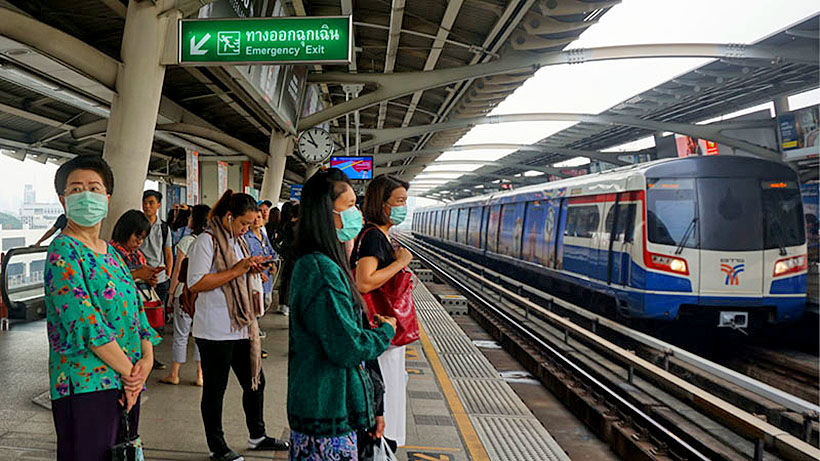 PHOTO: Prae Sakaowan
The air pollution situation around Bangkok has vastly improved in the past 24 hours, returning to more reasonable readings around the city. Certainly most of the city is now reading under 100 and in the 'moderate' range of the air pollution scale, according to airvisual.com
Bangkok's Pollution Control Department reported at 9am today that levels of particulate matter 2.5 microns and less in diameter (PM2.5) were measured at 19-52 per cubic metre of air in parts of the inner city. Some of the manufacturing hubs immediately outside Bangkok were getting higher readings.
Whilst the winds remain light (below) around the capital the threat of the poor air quality returning is ever-present. On Monday PM Prayut Chan-o-cha called on the private and public sector to work together to solve Bangkok's long-term air quality challenges.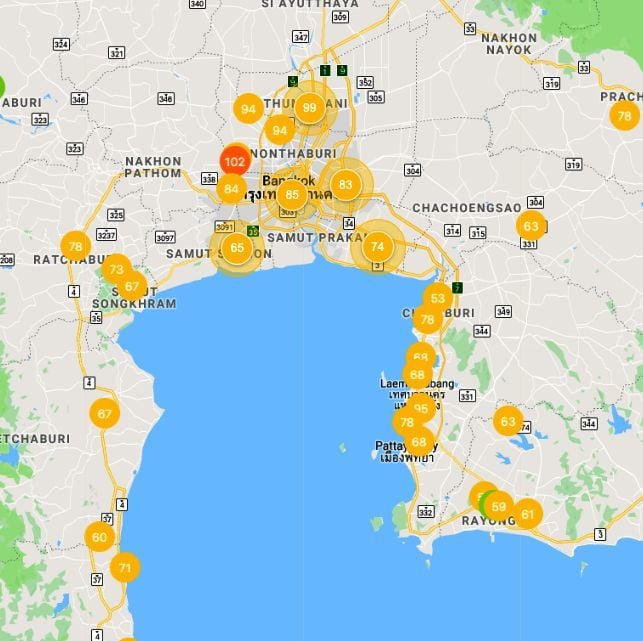 Keep in contact with The Thaiger by following our
Facebook page
.