Thailand's indigenous people being marginalised, warn human rights groups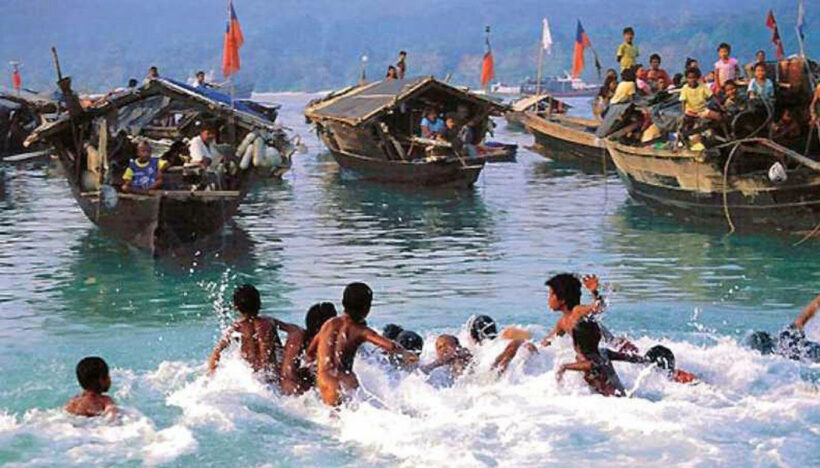 PHOTO: Pinterest
A report by the Thomson Reuters Foundation, shared by ThaiVisa, says that human rights groups are warning that Thailand's indigenous people risk losing more of their land and being further marginalised by a tourism industry that continues to ignore their plight.
Emilie Pradichit, Director of the Manushya Foundation, says the increased demand for hotel accommodation means authorities are eyeing up indigenous land, forcing out the native people who have been there for generations.
"Indigenous people do not have legal recognition of their collective and individual land and resource rights, so they are often subject to forced evictions. Authorities promise them jobs in the tourism industry, but these do not compensate for the loss of their land."
She adds that over the years, more areas have been designated as national park land or forest reserves, evicting indigenous communities and even charging them with trespassing and imposing harsh penalties. In Phuket, the sea gypsy community continues to fight such evictions.
Thailand has approximately 6 million indigenous people, making up more than 9% of the population. In addition to being evicted from their land, they face threats of violence and intimidation. It's reported that over 59 human rights activists have been murdered or have disappeared in the last 20 years, according to Protection International, a group that works to protect such activists.
One such victim in the news recently was Pholachi Rakchongcharoen, also known as "Billy", a Karen activist fighting forced evictions in the Kaeng Krachan National Park, after authorities decided to declare it a World Heritage Site to attract more tourists.
Billy disappeared in 2014 and just this month, Thai police confirmed that a piece of his skull had been found in a burnt out oil drum in a reservoir.
Noraeri Tungmuangtong, speaking on behalf of the Indigenous Women's Network of Thailand, says the government must respect the country's indigenous people.
"The authorities say we can get good jobs, but they only want us to dress up and pose for tourists. We belong here, and the government must respect our culture and our right to the land."
It's understood that the Tourism Authority of Thailand would not respond to requests for comment.
SOURCE: ThaiVisa and Thomson Reuters Foundation
Keep in contact with The Thaiger by following our
Facebook page
.
Thailand's immigration police catch thousands of overstayers thanks to airport biometrics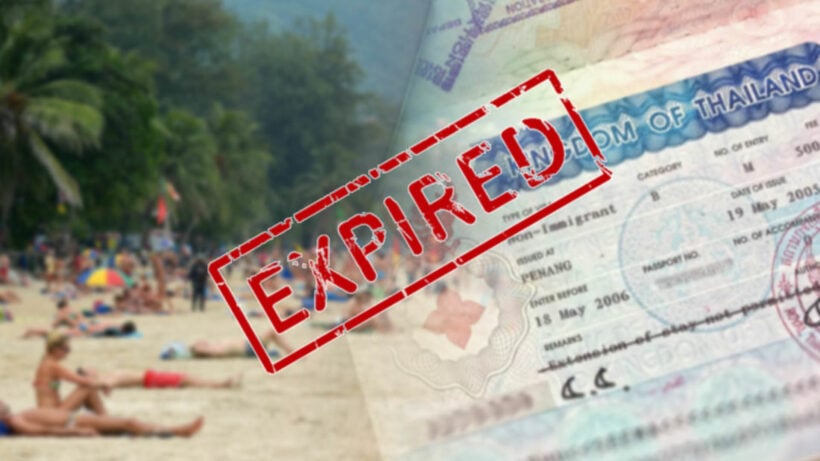 The chief of Thailand's immigration police says the biometrics system in place at sixteen airports across the country has so far netted 1,000 people who are blacklisted or on watch lists, 700 who have arrest warrants out for them, and 45,000 who have overstayed in the country.
The Nation reports that the system is also used to detect fake passports as it uses UV and infrared light to compare the information stored in a chip in the passport with facial features.
It's understood that in just three days, police were able to arrest 8,000 people for being in possession of fake passports, illegal immigration, overstaying their visas or criminals with arrest warrants out for their capture.
The notorious fake billionaire who married in a lavish ceremony costing over 3.5 million baht and then left his wife to pick up the tab, was recently arrested at Bangkok's Don Muang Airport after being caught by the biometrics system. See story HERE.
SOURCE: nationthailand.com
Keep in contact with The Thaiger by following our
Facebook page
.
Thai Airways announces cancellation of six routes to four ASEAN destinations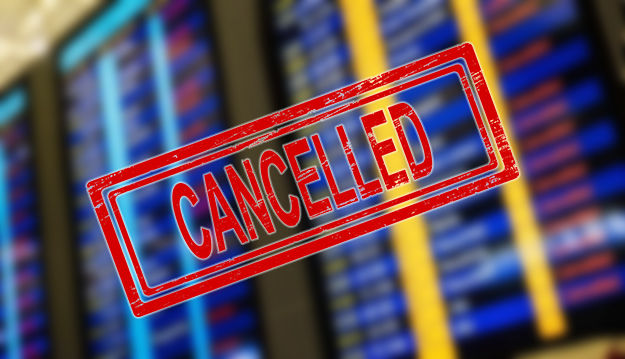 The President of Thai Airways International says the airline is set to cancel six flight routes to Laos, Vietnam, Cambodia, and Myanmar.
The Nation reports that Sumeth Damrongchaitham says the routes in question are all from Bangkok's Suvarnabhumi airport to Vientiane, Luang Prabang, Phnom Penh, Hanoi, Ho Chi Minh and Yangon.
"These routes are all covered by a small number of flights and have low customer capacity. Once the cancellation plan is finalised, THAI will assign Thai Smile Airways to cover these routes instead."
Sumeth cites increased competition as the reason behind the decision and the difficulties presented by rival airlines slashing prices to remain ahead of competitors.
"THAI needs to adjust our strategies too to preserve our reservation rate. We will focus on rolling out promotional campaigns until year end. However, next year's strategy remains to be seen. Our prices this year have been reduced to a record low and if this strategy doesn't work, we may take a different direction, such as seeking more partners for organisation tickets, increasing online channels, or giving privileges to frequent fliers."
SOURCE: nationthailand.com
Keep in contact with The Thaiger by following our
Facebook page
.
Asia leads the world in medical tourism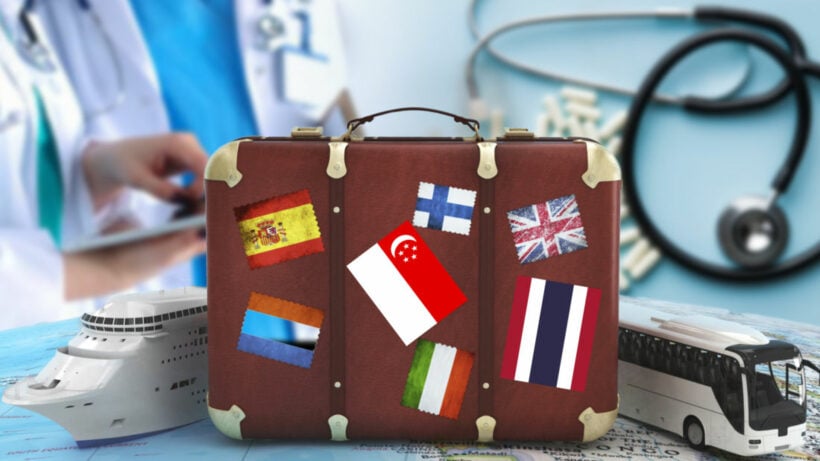 Over the past ten years, Asia has become a favourite destination for medical tourism for people from around the world. Besides the white sand beaches, historic monuments and rich cultural legacy, healthcare in Asia is now a major attraction. From transplants and surgeries to dental procedures and botox, people are turning to Asia.
But what makes Asia the most popular destination? Some say lack of specialised treatments in their home countries or the affordable cost of treatment in Asia: these combined with ease of travel and lax visa rules for medical treatment have opened vast avenues for the region.
In 2017, some one million medical tourists visited Malaysia and 3.3 million visited Thailand. India too saw a surge from 4,27,014 medical tourists in 2016 to 4,95,056 in 2017.
Here's a look at the top Asian countries for various medical treatments:
Thailand is popular for breast implants and gender reassignment surgeries. Since 2003, the Thai Government has taken steps to make Thailand a global centre for medical tourism through its Centre of Excellent Health Care of Asia initiative, and now has 37 Joint Commission International (JCI) accredited hospitals.
A 2016 WHO study revealed that medical tourists visiting Thailand were more likely to be residents of the eastern Mediterranean or south-east or south Asia. However, what makes the country a preferred destination is its world-class hospitality, highly specialised care and tailored care packages.
India is a favoured destination due to its its advanced technology, world-class surgeons and cost-effective treatments. Patients visit India not just for specialised treatment and surgeries but for routine check-ups as well.
India amended e-visa rules for 150 countries in 2016, making visa procurement easy for foreigners. India's National Health Policy specifies that the government supports medical tourism and issues visas patients' accompanying spouses.
Singapore is a choice for patients seeking state-of-the-art facilities, well trained doctors and quality care. Although it is one of the most expensive cities in the world, the city-state has more than 15 hospitals catering to medical tourists. Singapore was ranked the most attractive among seven Asian countries in terms of "patient experience", but was also one of the least attractive in terms of cost-effectiveness.
Malaysia is picking up the pace and is a preferred destination for people from other Asian countries, especially Indonesia. Of one million medical tourists who visited the country in 2017, 600,000 were from Indonesia.
According to the Malaysia Healthcare Travel Council, Malaysia has set a target of at least one million medical tourists from Indonesia by 2020. Since the health ministry regulates the prices that private hospitals charge in Malaysia, quality care at affordable prices lures patients from across Asia and the world.
World-famous for its beauty clinics, South Korea's ambitions go beyond cosmetic surgery. According to the South Korea Ministry of Health and Welfare, about 3,64,000 foreign medical tourists visited the country in 2016, including patients from Canada, the USA, UAE, China and Japan.
South Korea's healthcare system is considered one of the best in Asia and has established a niche in the medical technology industry. To promote medical tourism, the government offers a special visa to medical tourists and insurance that covers both injury and death resulting from medical treatment or procedures.
SOURCE: nationthailand.com
Keep in contact with The Thaiger by following our
Facebook page
.