Unemployed elephants in Thailand's north trek home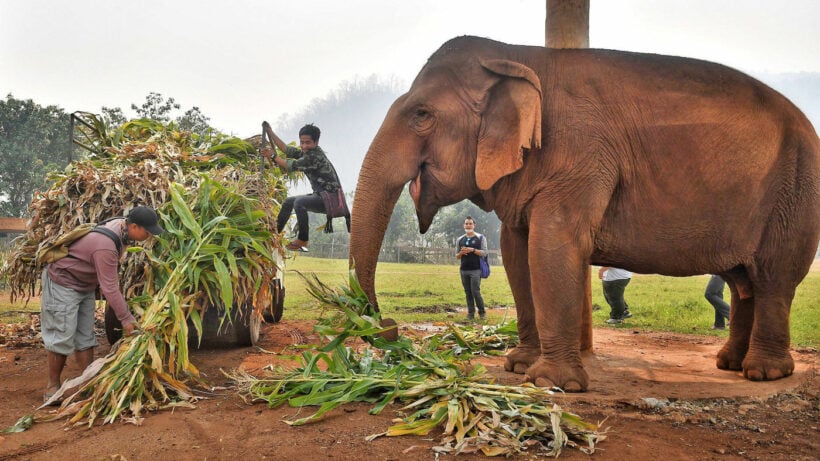 The Covid-19 crisis has affected the livelihoods of countless millions of Thais… not all of them human.
Elephant camps in Chiang Mai, and elsewhere in Thailand's north, have been devastated by the drop in tourism, forcing some to close and having to leave their elephants without food to survive. More than 100 are now marching up to 150 kilometres back to their home provinces.
The situation has become critical. World Animal Protection, based in London, says as many as 2,000 elephants are at risk of starvation because their owners are struggling to feed them.
Chiang Mai's Save Elephant Foundation has been promoting the elephants' return to their natural habitats. The foundation supports fundraising efforts to feed animals still housed at tourist parks, but believes it's good for them to return to their natural environment where they can learn to be more self-sufficient. Since April, more than 100 of the animals have marched from all over Chiang Mai back to their homeland in Mae Chaem, where members of the Karen ethnic minority live and traditionally keep elephants.
Save Elephant's founder, Saengduean Chailert, says the project to send unemployed elephants home is in response to desperate appeals from their owners. The group promotes settling elephants where they can live alongside villagers in sustainable eco-friendly communities, believing many of the animals are abused at some high-profile tourist attractions.
Sadudee Serichevee owns 4 elephants in Chiang Mai's Mae Wang district. He followed the foundation's approach and set up his own small Karen Elephant Experience park with elephants brought from Ban Huay Bong, his wife's village. But his good intentions were no match for the virus.
"At first I thought the situation would be back to normal within a month or two. At the end of April, I lost all hope."
He and his wife agreed to bring their elephants back to her village because they could no longer shoulder the monthly expenses of close to 200,000 baht for rental of land and facilities, salaries for handlers and food. Elephants eat as much as 300 kilograms a day of grass and vegetables.
They convinced some other owners to make the 150 kilometre trek on foot with them. Trucking the animals is impossibly expensive for owners of small parks, and elephants can only maintain a walking speed of over 7 kilometres per hour.
Their caravan of 11 elephants, owners and handlers set out on April 30, traveling over hills, on paved and dirt roads. They were greeted by a welcome party on their arrival at Ban Huay Bong last Monday.
SOURCE: Thai PBS World
Keep in contact with The Thaiger by following our Facebook page.
Never miss out on future posts by following The Thaiger.
CCSA Update: 59 new Covid-19 cases and 1 death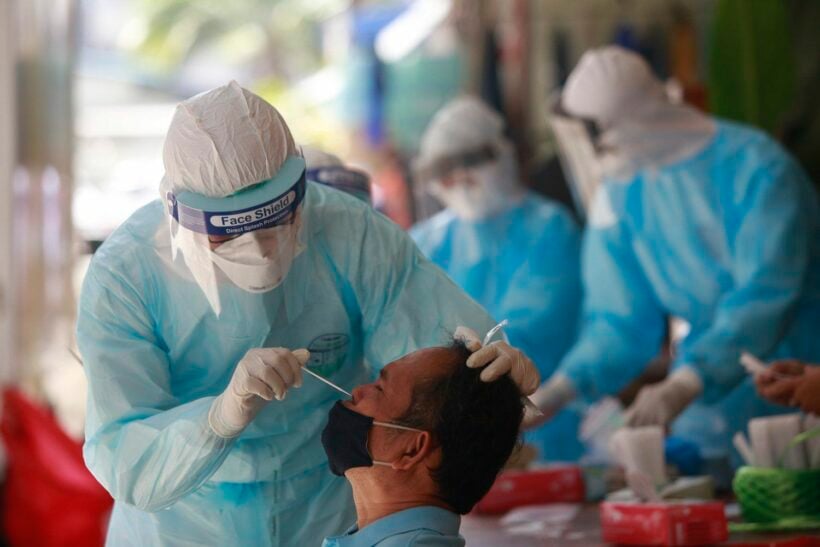 The new wave of cases has been on a downward slope in recent weeks. Today's count of 59 new Covid-19 cases is the lowest daily count since mid-December. A coronavirus-related death was also reported today in the Centre for Covid-19 Situation Administration's daily briefing.
A 48 year old Thai woman died after testing positive for Covid-19. The woman worked as a driver for migrant workers. No other information was released about her in the CCSA's English-language report. It's unclear if she had pre-existing conditions.
Out of the 59 new Covid-19 cases, 28 are local transmissions, 23 cases were detected in proactive testing and 8 cases detected in quarantine for those entering Thailand from abroad.
Since the start of the pandemic, Thailand has reported a total of 12,653 Covid-19 cases and 71 deaths. The new wave of Covid-19 cases has spread to 62 of Thailand's 77 provinces.
SOURCE:CCSA
Catch up with the latest daily "Thailand News Today" here on The Thaiger.
Keep in contact with The Thaiger by following our Facebook page.
Never miss out on future posts by following The Thaiger.
Shoppers disgruntled as registration for co-payment scheme fills up in 10 minutes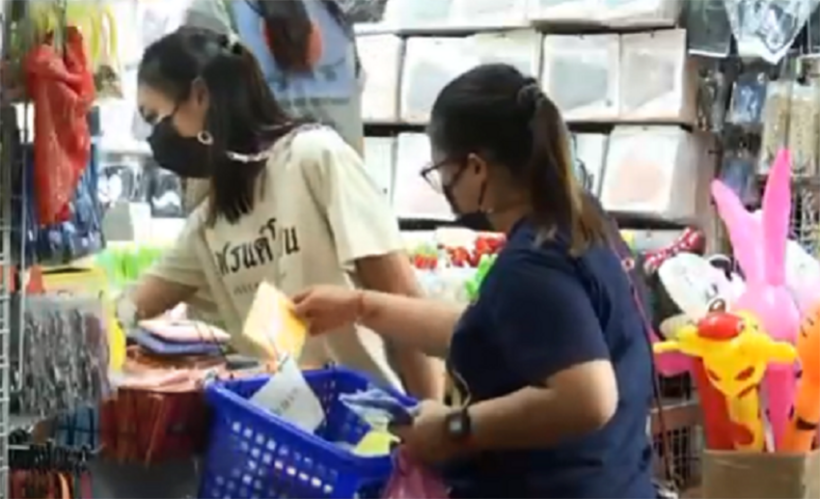 Social media users are up in arms after registration for the government's Kon La Khreung ("Let's Go Halves") co-payment scheme filled up within 10 minutes. The scheme, first introduced as an economic stimulus measure in the wake of the Covid-19 crisis, gives shoppers 50% off the purchase of everyday items, up to 150 baht a day and capped at 3,500 baht for the duration of the scheme.
The third phase of registration had a quota of 1.34 million users, but interested parties had to be quick. Having lost their chance to register, many disgruntled people took to social media to complain, with the hashtag #คนละครึ่งเฟส3 (#Let's Go Halves3) trending on Twitter.
Several netizens say they filled out the online registration form at exactly 6.01am but were then forced to wait for the one-time password to be delivered to their phones before they could complete the process. In many instances, by the time they received the OTP code, registration was full. Some say they had to wait over 5 minutes to receive the password, which caused them to miss the small window for registration.
According to a Nation Thailand report, one person has described the scheme as nothing more than a government PR stunt, pointing out that, despite being funded by taxpayers' money, only some people can avail of it.
SOURCE: Nation Thailand
Keep in contact with The Thaiger by following our Facebook page.
Never miss out on future posts by following The Thaiger.
AstraZeneca vaccine could be approved for emergency use in Thailand this week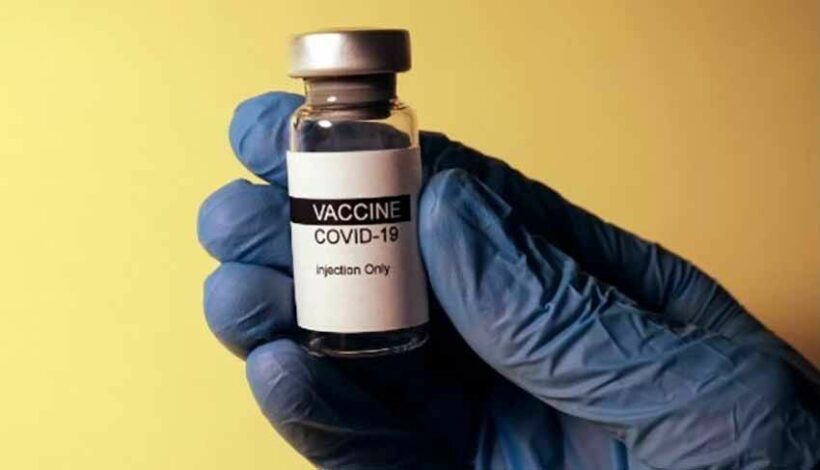 Thailand's Food and Drug Administration is likely to approve a Covid-19 vaccine developed by AstraZeneca in partnership with Oxford University as early as this week. The vaccine, already given the go-ahead in the US and UK, would be approved for emergency use, with administration likely to begin next month. Healthcare workers and those with underlying conditions will be prioritised.
Opas Karnkawinpong from the Disease Control Department says the FDA's review of the vaccine's efficacy and safety is going well. Thailand has fallen behind its neighbours in terms of vaccine administration, with a number of countries in the region already starting their roll-out. Indonesia kicked things off last week, with President Joko Widodo the first to receive China's Sinovac jab.
Thailand is expected to take delivery of 200,000 doses of the Chinese vaccine next month, but questions linger over its efficacy, which was recently revised downwards by researchers in Brazil. The vaccine has not yet completed phase 3 trials and Thailand's health officials say it may not gain FDA approval until February 14, as the manufacturer has no representation in the Kingdom.
Thailand has signed a technology-transfer agreement with AstraZeneca to produce that vaccine locally. The jab will be manufactured by Siam Bioscience, a pharmaceutical company owned by the Monarchy. Surachok Tangwiwat from the FDA says the doses currently subject to approval have been produced by other countries, but did not specify which ones, how many doses have been imported, or at what cost.
The AstraZeneca vaccine has completed phase 3 trials and has been shown to be 70% effective, less than the Pfizer and Moderna vaccines. However, the World Health Organisation has previously stated that a vaccine only needs to be over 50% effective to meet the global threshold for regulatory approval.
SOURCE: Coconuts
Keep in contact with The Thaiger by following our Facebook page.
Never miss out on future posts by following The Thaiger.