Minor International pleads with Thai PM for a full lockdown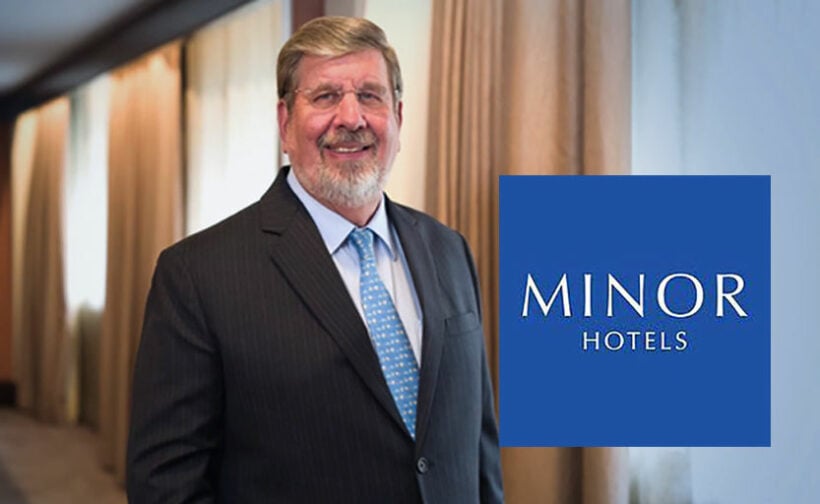 "I believe that under your strong leadership, the message to stay home, limit personal movement and avoid interaction with others will be taken to heart and will help us overcome this crisis."
Thai hotel chain Minor International has sent a frank letter pleading with the Thai PM Prayut Chan-o-cha and Bangkok Governor Aswin Kwanmuang to curb public movement and activities amid the rising number of new Covid-19 infections.
Their letter warns that the country is at the "tipping point".
Minor International is a multi-national company based in Bangkok. The three core businesses of Minor are hospitality, restaurants and lifestyle brands distribution, operated under subsidiary companies Minor Hotels, Minor Food, and Minor Lifestyle respectively.
Minor Hotels is a hotel owner, operator and investor with a portfolio of 520 hotels and serviced suites[1] under the Anantara, AVANI, Oaks, Tivoli, Elewana, NH Hotels, NH Collection, nhow Hotels, Marriott, Four Seasons, St. Regis and Radisson Blu brands in 52 countries across Asia Pacific, the Middle East, Africa, the Indian Ocean, Europe and South America.
Dear Prime Minister, Dear Governor,
Subject: Support for further strong measures in response to Covid-19 crisis
The rapid spread of Covid-19 is becoming the greatest threat to the global economy that we have seen in our lifetime. We applaud the strong actions that have been taken by the Thai government and the Bangkok Metropolitan Administration (BMA) to date, including restrictions on inbound travel to Thailand and the March 21 announcement by the BMA ordering the closure of malls and other businesses across Bangkok. We have seen similar action in Chiang Mai and other provinces across Thailand. We further applaud the important steps that the government has announced to support wage-earners and companies throughout Thailand during this period.
We are now starting to see an exponential increase in the number of Covid-19 cases in Thailand and it seems (based on trends in other countries) that we now are at a critical point to intervene and stop the situation from getting much worse. We are at the tipping point!
Despite this, there is still a large portion of our country that does not seem to understand the gravity of our situation and is not taking the threat seriously enough. Boxing matches continue, weddings are taking place, pubs are still serving customers and parties/social gatherings are still happening. Moreover, following the Bangkok closure announcement, we saw a large movement of people upcountry, posing further transmission risks to the country at large.
I am writing to express my full support for any further strong actions that the government may now consider to ensure that Thailand not only stems the spread of the Covid-19 virus but emerges with a healthy and intact society and economy. I strongly support clear messaging from the government urging all Thais to stay home and restrict their personal movements for the good of the country, as well as any actions that the government may take to enforce any such order.
Other countries have banned all gatherings of more than 20 or 30 people, which has proven to be an effective step. I believe that under your strong leadership, the message to stay home, limit personal movement and avoid interaction with others will be taken to heart and will help us overcome this crisis.
We at Minor International believe that the risk to hotels guests, our staff and the public remains very high despite the steps already taken by the Thai government and the BMA. This is because the virus has proven to be so highly infectious and because there is simply not sufficient testing capability at present to effectively stop its spread.
As such, as of today we are closing our hotels in Bangkok, with a view to extending this to other high-risk areas in Thailand. We are urging our staff to stay home and to limit any travel or indeed any out-of-home activities at all.
While this will be painful in the short term, we believe that strong short-terms measures are the best way to address this and avoid large-scale job losses and disruption. We consider this to be first and foremost a health and medical crisis and we are being guided by what the health experts are recommending, despite the short-term cost to our business.
We believe that others in the private sector support and are taking a similar approach and are willing to absorb short-term economic pain in order to best emerge from this crisis in a position to get the economy back to full speed and preserve jobs and livelihoods.
We are acting, in this regard, in the best interest of our more than 37,000 employees in Thailand and our other stakeholders. Thank you again for your strong leadership in these challenging times.
Yours sincerely,
William E Heinecke
Chairman
Minor International Pcl.
Keep in contact with The Thaiger by following our
Facebook page
.
Trang province to ban entry, exit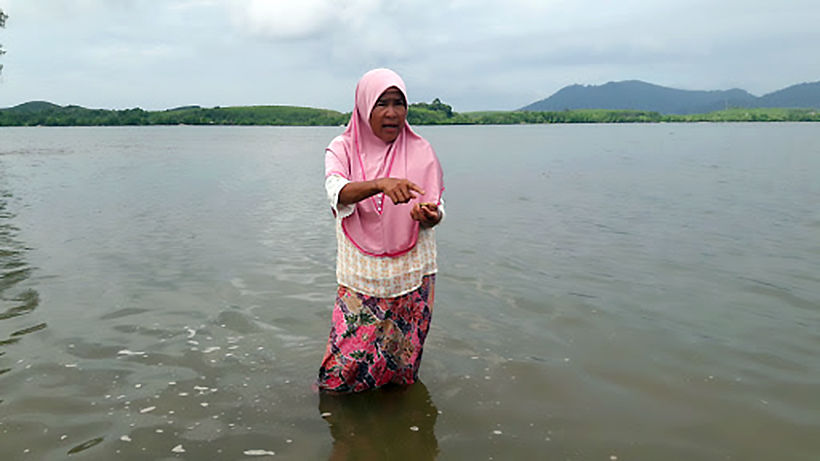 Joining other provinces such as Pattaya and Phuket, the southern province of Trang will ban entry and exit from tomorrow until April 30. The decision was announced by the province' Communicable Disease Committee today.
No one will be allowed to enter or leave the province, except for the transport of medical personnel, goods, fuel, and parcels. It will also close most retail outlets, except supermarkets, pharmacies, banks and telecom shops.
Trang residents who return to the province will be allwed to enter but will be quarantined for 14 days.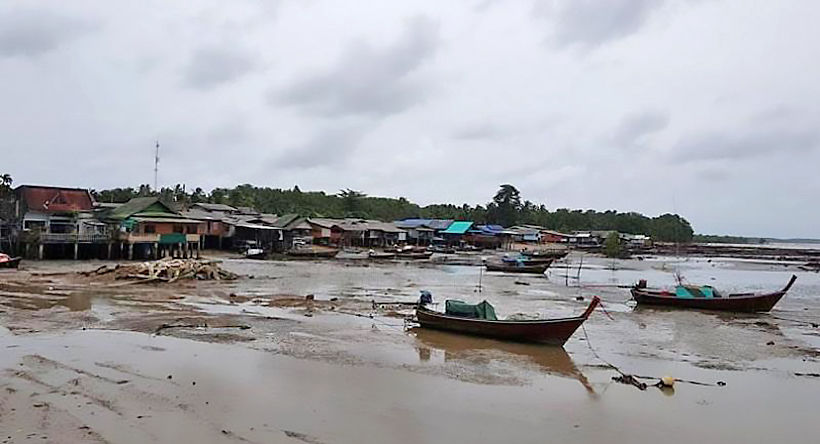 Phuket sealed its land and sea borders two weeks ago and will close its airport tomorrow. Pattaya went under a state of "restricted access" as of this afternoon.
SOURCE: The Nation
Keep in contact with The Thaiger by following our
Facebook page
.
Issan woman gets coronavirus for a second time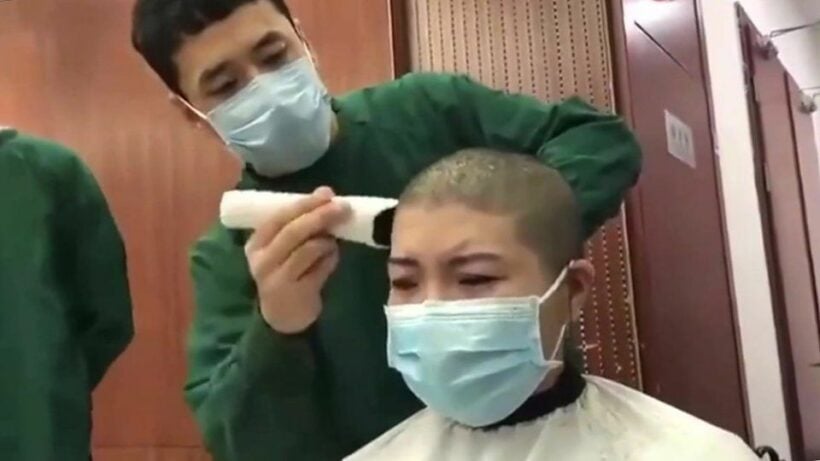 A 38 year old woman from Thailand's northeastern Chaiyaphum province in the Issan region has contracted the Covid-19 coronavirus for a second time, after she was cured of the virus in Bangkok in the middle of March.
The woman, who in March had only recently returned from overseas, was found to be infected with the virus and was admitted to Phyathai 2 Hospital in Bangkok. She made a full recovery and was discharged, and soon returned to her hometown.
But somewhere around April 3-5, she became sick again and went for a test. The result showed that her throat was infected with Covid-19.
A similar case involved a 42 year old construction worker who returned from Qatar on April 2.
Both cases are now under treatment in local hospitals, and authorities are trying to trace people who might have been in close contact with them. Doctors in New York now believe its possible for the virus to lie dormant in patients who've been treated
A report yesterday showed that Chaiyaphum currently has 109 Covid-19 patients. 8 were new cases. The local government has asked its residents to strictly follow curfew directives to limit the spread of the virus.
SOURCE: The Nation
Keep in contact with The Thaiger by following our
Facebook page
.
Phuket will launch door-to-door coronavirus checks across the island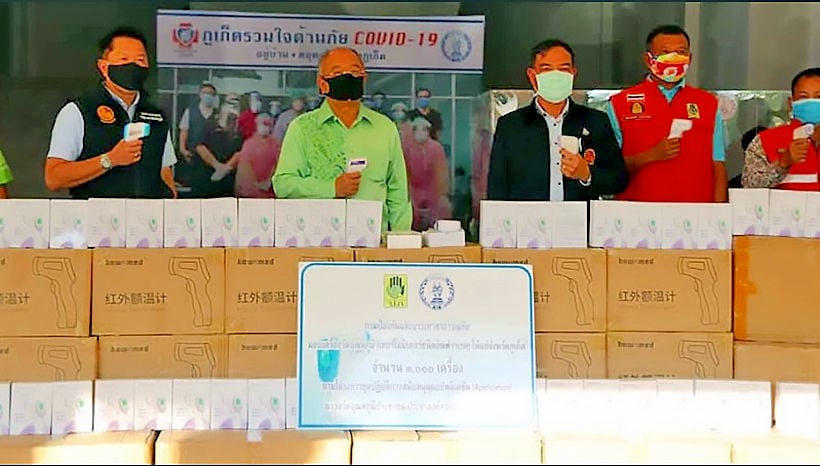 Even as it prepares to restrict travel between its 17 tambon (subdistricts), the southern island province of Phuket is set to become Thailand's first to launch door-to-door checks of body temperature. The aim is to identify infected people early so they can seek treatment before their symptoms become severe, and potentially end up infecting other Phuketians with the Covid-19 coronavirus.
Phuket's Governor Phakaphong Tavipatan announced the news during a ceremony where he was given 3,000 infrared thermometers from the Department of Disaster Prevention and Mitigation.
In Phuket to present the devices to was the depatment's regional director Udomsak Khao Nuna.
The governor thanked Udomsak for the delivery, and said Phuket will be the first province where every household will be checked for possible infection of the deadly virus, which as of today has infected 2,423 people across Thailand, resulting in a total of 32 deaths so far.
"The 3,000 infrared thermometer that we received will be given to teams of volunteers comprising health volunteers, civil defense volunteers, members of the public and village headmen, who will knock on every household door to check people's temperatures to help prevent the spread of COVID-19."
The thermometers will be used together with a mobile phone application to report the teams' findings.
SOURCE: The Phuket News
Keep in contact with The Thaiger by following our
Facebook page
.