Health minister demands full disclosure of travel history after 3 more coronavirus cases confirmed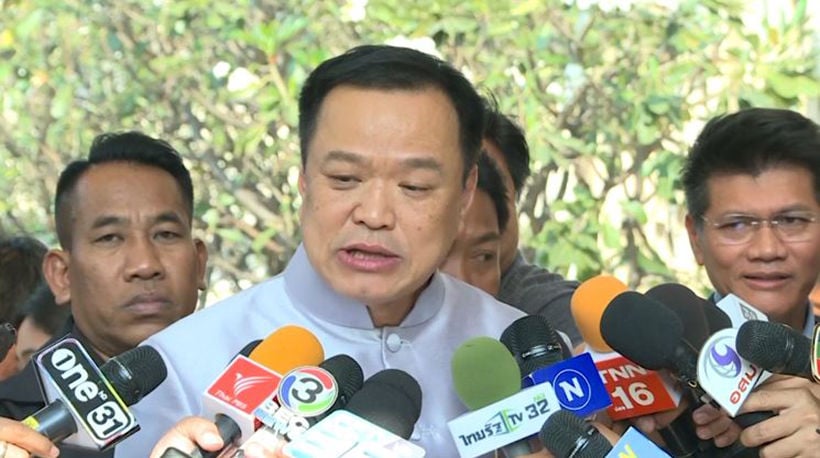 Public Health Minister Anutin Charnvirakul had harsh words in a press conference yesterday for the 65 year old Thai man who concealed his travel history from medical workers, exposing not only some 30 medics but also his own family members to the COVID-19 coronavirus. The man and his wife had recently returned from Hokkaido in Japan, and, along with their grandson, became the latest confirmed cases of the virus in Thailand, bringing the total to 40. The three are now being treated at Bamrasnaradura Infectious Diseases Institute in Nonthaburi province.
The Public Health Ministry warns people against withholding information to public health officials and has suggested state agencies and companies issue an advisory and/or temporary ban on visits to coronavirus-affected countries, as it increases efforts to contain the spread of the virus.
"If he had not been detected fast enough, he could have become a super-spreader, like [the] elderly woman in South Korea."
Anutin called man's conduct "very discouraging, not only for people in general, but especially for the medical staff who have been working very hard."
All of the classmates of the 8 year old boy, meanwhile, have been quarantined and confined to their homes for 14 days, and their parents told to report to doctors if any of them develops flu-like symptoms.
Anutin said he would prefer that health officials not go abroad and will ask tour agencies to stop offering promotional packages to Japan at bargain-basement prices, some as little as 2,000-3,000 baht, saying it is not worth the risk "as it may be their last trip."
As for political rallies on school campuses, Anutin said he would like organisers of such events to screen participants and provide face masks and sanitizers at the rally sites.
He assured the public, however, that the spread of COVID-19 in Thailand has not yet reached Level 3.
Permanent secretary of the health department Dr. Sukhum Kanchanapimai said that while there are now 40 confirmed coronavirus cases in Thailand, 24 of them have recovered and returned home.
SOURCE: Thai PBS World
Keep in contact with The Thaiger by following our
Facebook page
.
International visitor numbers down 35% January-March, exceeding worst predictions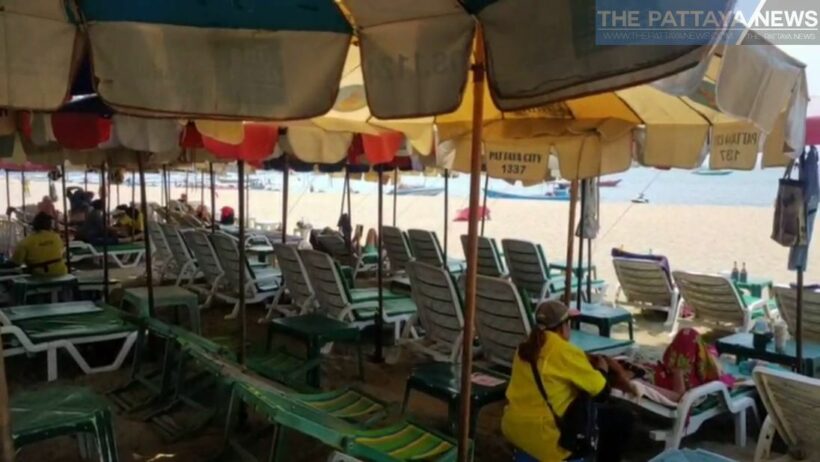 International visitor numbers to Thailand from January to March dropped by 8.5 million, or 35.3% year-on- year, according to
The Civil Aviation Authority of Thailand.
The biggest decline, unsurprisingly, was in Chinese visitor numbers, which dropped by 59.4% compared to 2019, to around 2.4 million. China placed a ban on group tours leaving the nation in January as the Covid-19 coronavirus pandemic began to spread. Visitors from Japan fell by 28% to 1.6 million, while those from Russia dropped only 0.6% per cent to 1.19 million passengers.
The top 10 sources of travellers to Thailand were China, Japan, Russia, Singapore, India, South Korea, Malaysia, Hong Kong, and Vietnam, followed by the United Arab Emirates, Qatar, Taiwan, Cambodia, Myanmar and Indonesia.
Tourism accounts for about 16% of Thailand's total GDP, and has been called the "lifeline" of the kingdom's already battered economy. Thailand's tourist industry could be decimated in the wake of the world coronavirus outbreak. Tourism accounts for an estimated 16% of Thailand's total GDP.
Only weeks ago, the governor of the Tourism Authority of Thailand governor, mourned that, in a worst case scenario, Thailand could bleed 10 million of its projected 40 million tourist arrivals this year.
SOURCE: The Nation
Keep in contact with The Thaiger by following our
Facebook page
.
Former Deputy PM stresses need for more testing, emulating South Korean model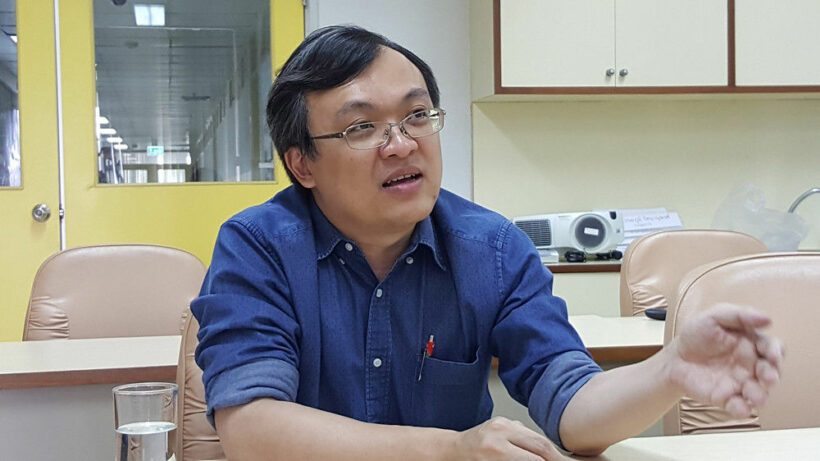 "Test, test, test was the former Deputy PM's message, especially now that the country has the labs to do so."
Dr Surapong Seubwonglee, a former Deputy Prime Minister of Thailand posted on Facebook urging the government to investigate the number of people tested for the Covid-19 coronavirus in Thailand and appeal for wider testing.
He gave several reasons why testing has been sluggish and said that now is the time to expand testing to asymptomatic individuals. Many recently cases confirmed cases have shown no symptoms.
With an improved number of testing labs, the country now has the capacity to do 20,000 tests daily. Labs could now do as many tests as they have done since January in just the next few days.
Surapong' post said that testing for the virus has been low in Thailand, though it's higher than reported on worldometers.info, which as of today says 71,860 have been tested, equating to just 1030 per million inhabitants.
He showed data that suggested 71,860 tests had been done from January to April 4th. The great majority of these were in Bangkok with Chula (pink on the graph) and Ramathibodi Hospital (Blue) the most.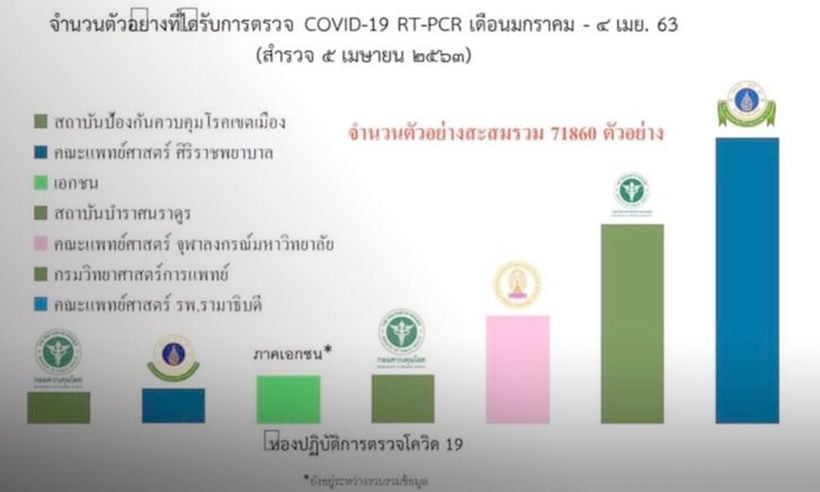 Surapong said that while the testing done in Thailand is just a fraction of that done in South Korea and Germany, Thailand found a greater percentage of people infected because they targeted high risk individuals rather than the asymptomatic population.
He said that tests in Thailand need to be massively expanded so that more people can receive medication early before their symptoms become dangerous. This model has been widely praised around the world after it was adopted in South Korea and Taiwan.
Surapong said there were several reasons for the sluggish approach. There were few testing labs at first and most of those were in Bangkok. But there are now 77 labs nationwide and the capacity for testing daily is now 20,000. There will be 107 labs by the end of the month.
He conceded that there have been problems over the cost of the tests and the lack of uniformity. Now the cost has been fixed at 3,000 baht, and Thais can access a test using their social security or other insurance.
Facebook page
.
Visa amnesty announced, awaiting PM's signature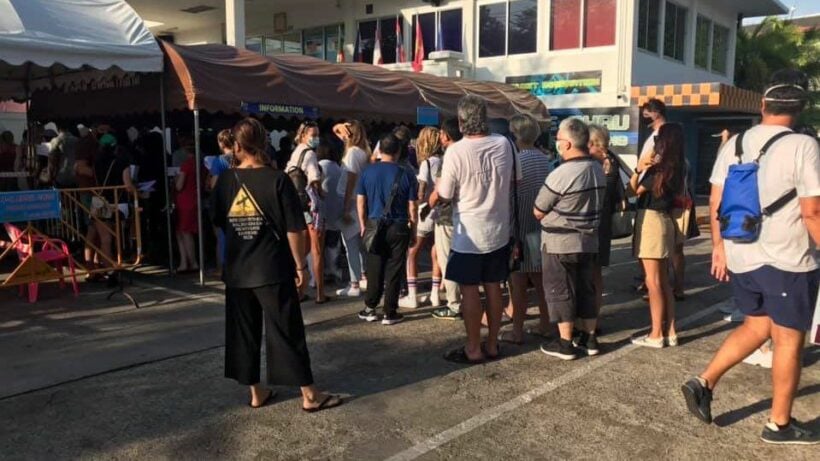 With many flights cancelled, entire fleets grounded and hotels ordered closed, thousands of tourists and expats across Thailand are in a state of limbo… unable to leave, not allowed to stay. To make matters worse, social distancing requirements are creating chaos at crowded immigration offices nationwide, and onerous new requirements have been added for visa extensions. The situation has put foreigners and immigration officials at additional risk.
But the Immigration Bureau has announced that the Cabinet has approved a plan to offer automatic visa extensions for foreigners, though it will not come into effect until it has been signed by PM Prayut Chan-o-cha.
An immigration spokesman says a set of new rules, which also includes visa amnesty, has been approved by the Ministry of Interior Affairs and is due to be inked by the PM soon. The measure follows complaints of overcrowding and risk of virus infection at immigration offices across the country.
"It will be signed by the PM soon. Please wait for official announcements and don't fall for online rumours."
Details of the new rules emerged yesterday after local blogger Richard Barrow wrote on his social media platforms that the bureau has proposed plans to give every foreign national an automatic 30 day stay extension, citing sources within Immigration.
Richard also noted that the 90-day reporting will be temporarily suspended and those who have obtained permanent resident status will not lose their status if they are not able to return to Thailand within a one year period.
Visa amnesty will be granted to every foreigner, but the post did not elaborate on how it will be enforced.
The Immigration Bureau has already approved the proposal to offer automatic extension of stay to foreigners in #Thailand. They are waiting to implement it but they cannot do anything until it has been signed by the PM. They understand your anger & ask you to be patient. THREAD >>

— Richard Barrow in Thailand 🇹🇭🇬🇧 (@RichardBarrow) April 7, 2020
"This is ready to be implemented straight away, but the Immigration Bureau cannot start until it has been signed by the PM. From what I understand, it's already in the prime minister's office. They are optimistic he will sign it very soon."
"I just got off the phone with another Immigration official. So, it looks like the photos that I tweeted of long queues have caught the attention of the right people."
But immigration officials said that concerned foreigners shouldn't rely on online rumours…
"Who is he? He is not the Immigration Bureau. How could he come out to say something like that?We will make official announcements when it becomes effective."
SOURCE: Khaosod English
Keep in contact with The Thaiger by following our
Facebook page
.