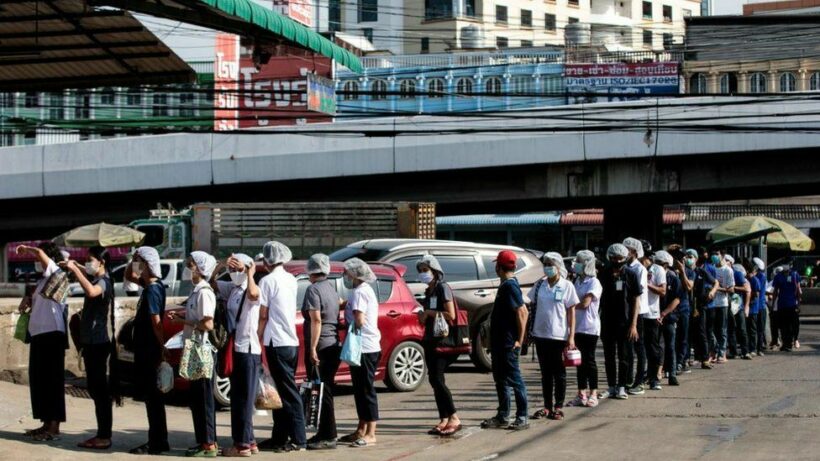 There has been another 2,671 new infections of Covid-19 detected across Thailand in the past 24 hours. There's also been 23 deaths. 604 cases were detected in Thai prisons. Thailand has now registered a total of 148,604 cases, the vast majority since the start of April in what's being called the third wave, which emerged from the bars, nightclubs and 'hi so' girlie bars around the Thong Lor and Ekkamai areas of Bangkok, along the affluent Sukhumvit strip.
Most of the current outbreaks continue to be around Bangkok and its immediate provinces.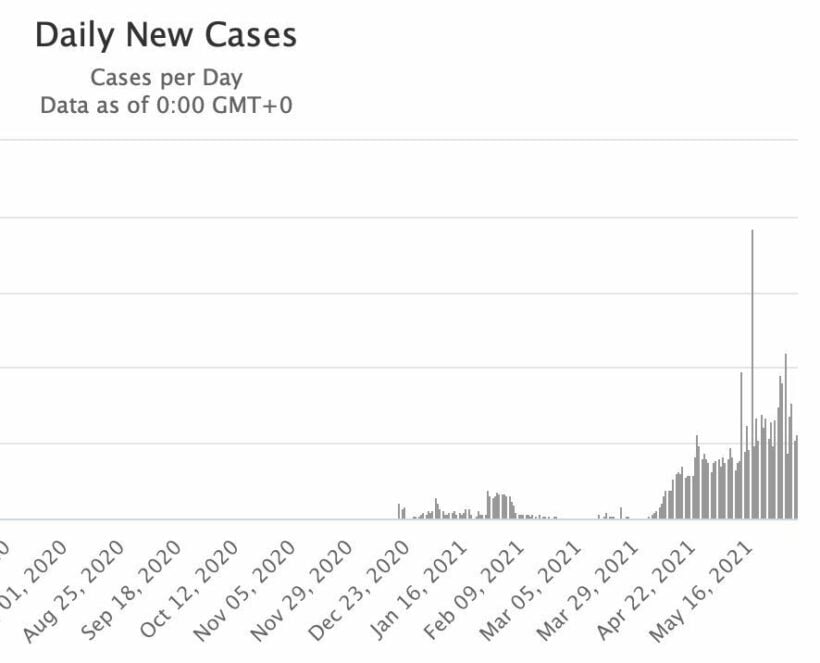 GRAPH: worldometers.info
• A recent survey, conducted by the Centre of Alcohol Studies, suggests that Thais are cutting down their consumption of alcohol, "to protect themselves from Covid-19". Director Prof Dr. Sawitri Assanangkornchai said a telephone survey was conducted on 1,555 samples, aged 18 and above.
In the survey, 41.9% of respondents had reduced their alcohol intake after the Covid-19 outbreaks, while 28.1% cent were drinking as usual. But 1.6% reported that they had started drinking more.
• The Thai government is negotiating to buy 25 million doses of Covid-19 vaccine from US pharmaceuticals Pfizer and Johnson & Johnson, to meet the target of administering 100 million shots in Thailand by the end of the year.
Department of Disease Control Director-General Dr. Opas Karnkawinpong says the procurement of 8 million more doses from Sinovac, and the 25 million from Pfizer and Johnson & Johnson, will make the 100-million target achievable.
The local manufacture of the AstraZeneca vaccine has also delivered its first batch of 1.8 million doses to the Public Health ministry. They are now undergoing quality control checks before being included in the country's first mass roll out starting tomorrow.
SOURCES: NBT | FRB