New criteria push the number of suspected virus cases to 615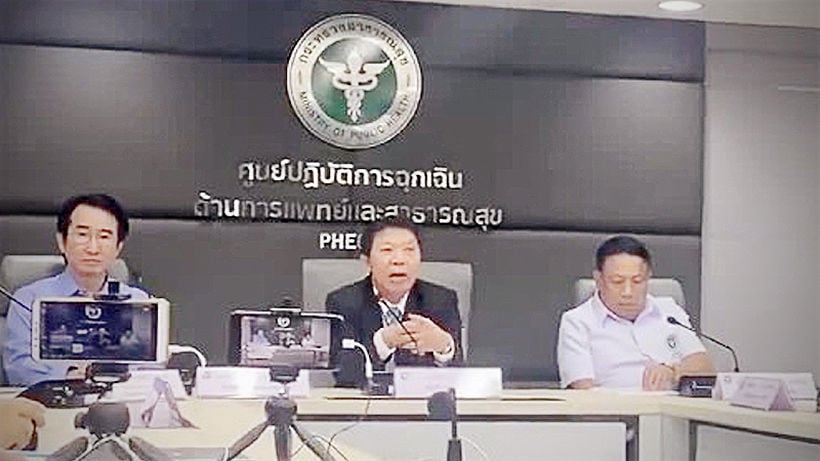 The director-general of the Department of Disease Control (DDC) said on Friday there were 615 people in Thailand suspected of carrying the 2019-nCoV coronavirus. He attributed the rise in suspected cases to updated criteria generating more details and redefining the term "suspected."
The number of confirmed cases has risen to 32 as of today, 10 of whom have recovered and been discharged, with 22 still being treated in hospital. Of seven new cases confirmed yesterday, one was among the 138 Thais flown home this week from Hubei province in China, where the outbreak began.
Head of the Mental Health Department Kiattiphum Wongrajit said Friday that the returnees were all feeling stress and three showed signs of depression.
"The mental condition of all returnees is being continuously monitored."
A spokeman for the DDC says an infected Chinese tourist being treated at Rajavithi Hospital in Bangkok has improved, while a 70-year-old Thai bus driver remains on a ventilator because he also has tuberculosis.
SOURCE: The Nation
Keep in contact with The Thaiger by following our Facebook page.
Never miss out on future posts by following The Thaiger.
Thai tourism operators want to offer vaccination-inclusive packages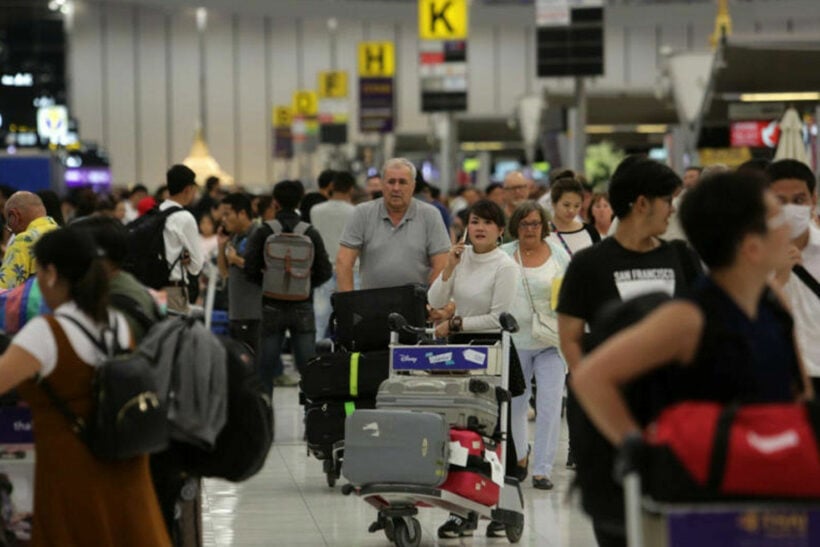 Vaccination seems to be the great new hope of most of Thailand's businesses battered by Covid-19, especially the tourism industry. Thai tour operators are now floating the idea of "vaccination tour packages" to attract inbound travellers after the first inoculations are distributed in February.
Sort of an STV with vaccination included.
The tourism plan is expected to potentially benefit those inbound tour operators, hotels and destinations that have been massively affected by Covid-19 restrictions.
The Tourism Council of Thailand president Chamnan Srisawat explains… "The one month tour packages are expected to cost 150,000 baht, including a 14 day quarantine in an alternative state quarantine or alternative local quarantine facility, and include a vaccination cost."
The idea is, of course, still in the early stages and needs more discussions because there are still uncertainties of travel rules with vaccine certificates. The 'idea' also, again, targets the high end of the travel market that even the current STV has been unable to attract.
Chotechuang Soorangura, the NS Travel and Tour associate MD, speaking to the Bangkok Post, said… "Thailand is not considered a Covid vaccine hub as the country cannot produce a mass supply attracting a large volume of tourists. Most people would rather get inoculated in their own country before going abroad as they want to avoid being exposed to the virus while travelling."
He also suggests that the country should instead promote itself as a "wellness destination and medical tourism hub" (a suggestion that has been made many, many times before).
SOURCE: Bangkok Post
Keep in contact with The Thaiger by following our Facebook page.
Never miss out on future posts by following The Thaiger.
US President Biden jump starting Covid-19 strategy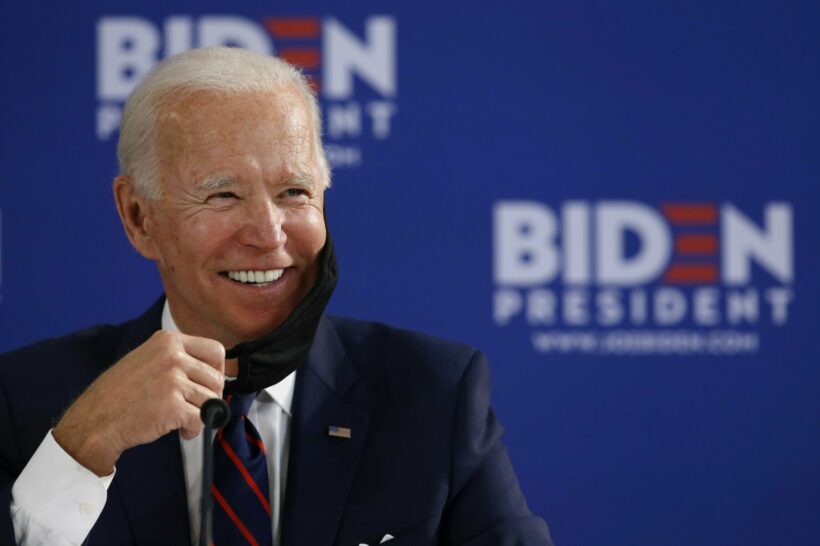 Newly inaugurated US President Joe Biden is jump starting his Covid-19strategy by signing more executive orders on his 2nd day in office. The orders include requiring Americans to wear masks for travelling in planes, ships, intercity buses and public transportation. The orders have fallen short of mandating the wearing of masks for everyone whilst in public spaces.
Such mask-wearing requirements have been applauded by the country's airline unions. Travellers from abroad must also now produce a negative Covid-19 test before departing for the US and must quarantine upon arrival.
"We didn't get into this mess overnight, and it will take months to turn this around. To a nation waiting for action, let me be clear on this point: Help is on the way."
The promised help comes as deaths from Covid in the US have surpassed the 400,000 level, with Biden saying projections point to that number increasing to 500,000 in a month. But his efforts may be hampered if Republicans members of the government don't help him pass a US $1.9 trillion economic relief and Covid response package.
Biden officials also say they've been hampered by a lack of cooperation from the Trump administration during the transition. They admitted they were confused about the former president's actions on vaccine distribution which has attracted complaints from states saying that they are not getting enough vaccines on top of being asked to vaccinate more groups of people.
The new President says he is seeking to expand testing and vaccine availability, announcing a plan of 100 million shots in the first 100 days of him being in office. Some independent experts, however, are criticising the new president by saying his goal is disappointingly low. But the President responded…
"When I announced it, you all said it's not possible. Come on, give me a break, man."
Biden has directed the Federal Emergency Management Agency to begin setting up vaccination centres, aiming to have 100 running in a month. He's also trying to make vaccines available through local pharmacies starting next month, building on a plan devised by the Trump administration.
President Biden has also set a goal of having most K-8 schools reopen in his first 100 days, with states receiving aid from FEMA's Disaster Relief Fund to help get schools back open. But administration officials say reopening schools safely depends on increased testing.
The national vaccination strategy plan put forth by the new administration, requires $160 billion, and Biden says he wants an additional $170 billion to aid the reopening of schools and universities.
SOURCE: Thai PBS World
Keep in contact with The Thaiger by following our Facebook page.
Never miss out on future posts by following The Thaiger.
Chinese businessmen hand out food in Pattaya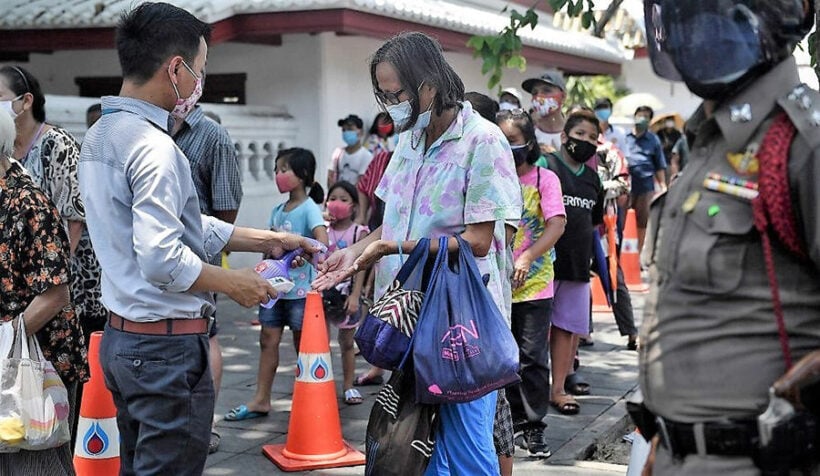 Chinese businessmen are helping to feed people in Pattaya after handing out over 1,000 meals to the needy last night. The handouts occurred near Third Road with Pattaya City Police nearby to help ensure social distancing and other safety measures.
Hundreds of locals were seen queing for the event well before it was scheduled to start, indicating the increasing need for aid. As Pattaya is part of Chon Buri province, an area that has been indicated as "highly controlled" due to the second wave of Covid-19 that hit Thailand in the past couple of months.
That wave, sent businesses and venues into shutdown, with many struggling to survive. But recently, Pattaya has recorded only 1 new case of the virus in the past 4 days, and only single digit cases in the past week. Local businesses are hoping this decrease in virus numbers will help speed up the reopening of businesses.
Although many venues can stay open, such as restaurants, their opening hours are restricted as well as seeing hardly any customers due to the travel restrictions in the province, which requires permission from a district official in writing in order to enter or leave.
Previously, Pattaya was relying on domestic tourism to keep it afloat after Thailand placed measures that essentially stopped foreign tourists from arriving. Now, many hotels in Pattaya are struggling to keep their staff and have resorted to selling their restaurants' food on the streetsor offering delivery in an attempt to support their remaining staff.
Despite multiple requests for the government to force businesses to shutdown, which would put many formal workers at hotels on social security, it has been denied. Chonburi Public Health Officials say they will be reviewing the strict measures at the end of the month, but warn it isn't a promise of allowing businesses to reopen.
Despite the area restricting tourism, Pattaya city officials have announced they will spend funds to clean up the Walking Street and decorate the streets for Chinese New Year on February 12.
SOURCE: The Pattaya News
Keep in contact with The Thaiger by following our Facebook page.
Never miss out on future posts by following The Thaiger.