Air Asia apologises for its "Get off in Thailand" promotion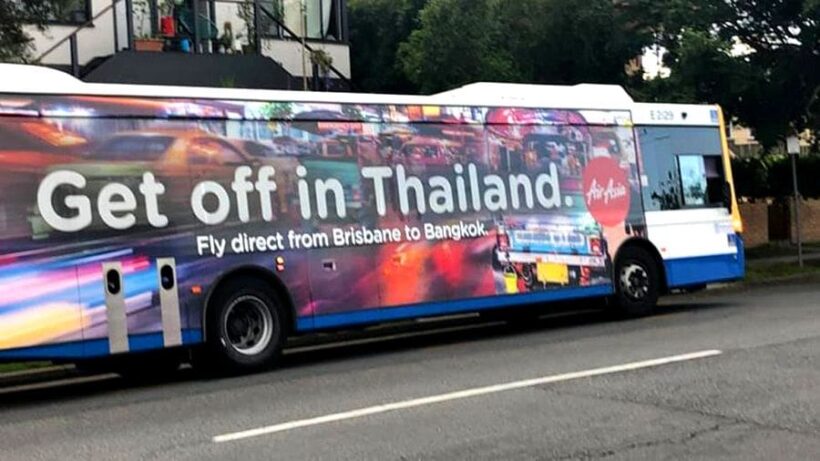 AirAsia has now apologised following an advertising campaign using the phrase "Get off in Thailand" was posted around the city of Brisbane to promote the airline's direct route to Bangkok.
Collective Shout, a campaign movement against the objectification of women says the marketing gaff promoted sex tourism in Thailand.
Melinda Liszewski, a campaigner at Collective Shout accused the airline of "promoting sex tourism."
Air Asia has responded… "AirAsia takes community feedback extremely seriously and the airline sincerely apologises for any inconvenience caused from recent concerns raised."
"AirAsia can confirm the advertising campaign has ended and we instructed our media partners to have the advertising removed as soon as possible today from all locations."
Brisbane City councillor Kara Cook branded the campaign an "absolute disgrace" and said "it should never have appeared on our city's streets."
The Australian regulator Ad Standards said while it had not received any complaints about the advertising on the bus, it had received one complaint about the same advertisement on a billboard.
The same ad is still on a billboard at Brisbane Airport, however the airport tweeted on Monday afternoon that it was being removed as a priority.
AirAsia began a new direct flight route between Brisbane and Bangkok in February this year.
An AirAsia spokesman said the campaign had since ended and the last advertisements were being removed around the city.
Keep in contact with The Thaiger by following our Facebook page.
Never miss out on future posts by following The Thaiger.
Thai researcher details her Covid-19 vaccination experience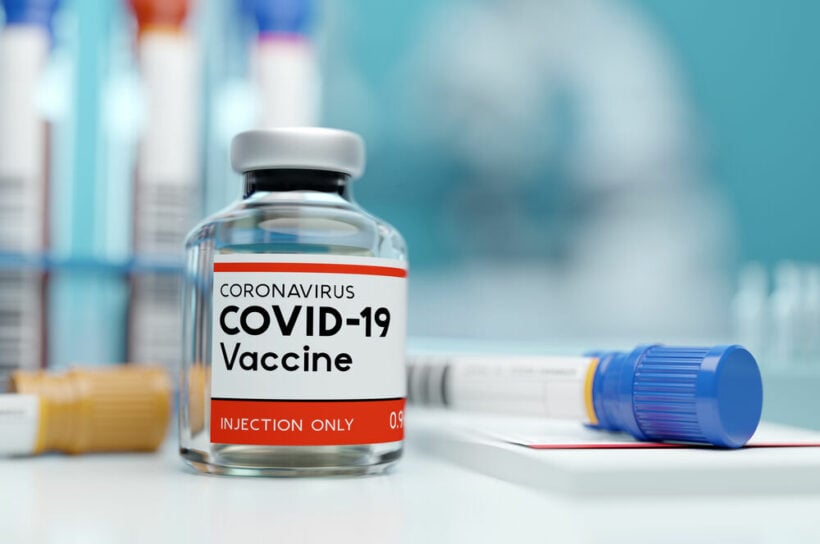 "General post-vaccination symptoms include a mild fever, headache, muscle pain and shivering."
A Thai post-doctorate researcher at the University of Chicago is detailing her Covid-19 vaccination experience and offering insight into its effects. Siriruk Changrob has received 2 doses of the Pfizer-BioNTech vaccine but says just the vaccine won't immunise people from getting Covid.
Siriruk says a person who is inoculated with the vaccine can still become infected and should continue to practice social distancing and wearing a mask until a herd immunity is developed by 60% of the population, or the virus dissipates. She says she received the first vaccine about 20 days ago and upon arriving for the 2nd dose, a nurse asked her about any side effects and whether she had tested positive for the virus in the past 90 days.
She says she didn't feel anything until about 8 hours after the 2nd injection, when she started to feel feverish and some pain at the injection site. She noted that all her colleagues warned her that the 2nd injection would give her more painful symptoms.
The Pfizer vaccine requires 2 doses that must be administered at least 21 days apart. But Sriiruk warns that if you can't get the 2nd injection within the recommended time frame, to hold off from the injection until the time frame can be followed. She also said that anyone who requires daily medication to treat other ailments should consult their doctor before being vaccinated, to ensure that the efficacy of the vaccine will not be affected by that medication.
She says the general post-vaccination symptoms include a "mild fever, headache, muscle pain and shivering", positive signs that the body is developing an immunity. She warns that taking medication to prevent such symptoms as a fever, is not recommended as the vaccine only protects a person from developing symptoms, rather from being infected by the virus.
SOURCE: Thai PBS World
Keep in contact with The Thaiger by following our Facebook page.
Never miss out on future posts by following The Thaiger.
More than a third of Thai tourism-related businesses closed down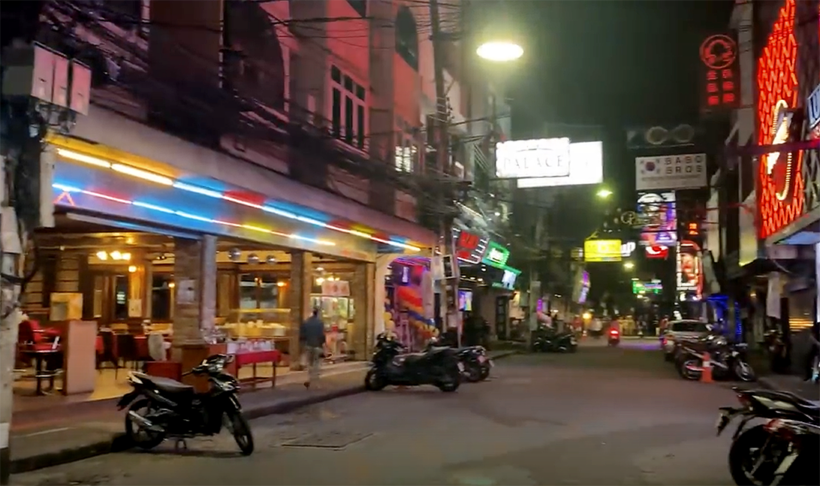 A Tourism Authority of Thailand survey, conducted between January 10 – 12, indicates that more than a third of the country's tourism-related businesses has already shut up shop and gone out of business. An enormous majority were begging for TAT and government assistance fearing that they are unable to hand on much longer.
1,884 tourism businesses in Thailand were surveyed about their situations and how they were coping with the long-term closure of the Thai borders and the local restrictions on travel.
The businesses were in the areas of accommodation, travel firms, restaurants, car and bike rentals and public transport businesses.
34.7% said they had already shut down or gone out of business.
That the TAT admit that more than a third of their front-line organisations have gone to the wall already is a big turn-around from the perennially optimistic tone and often cringe-worthy predictions. The TAT and the Thai Minister of Tourism and ports are now staring down the barrel of an industry, not only diminished, but changed forever after decades of stunning growth.
At the start of the week the Tourism and Sports Minister claimed that 10 million tourists would start arriving on Thailand's shores from the middle of this year for the rest of 2021. Just 3 months ago he also predicted that domestic tourists would undertake some 10 million trips a month during the forthcoming high season (December to February).
With only hope to back up his speculative predictions, the Minister was hopeful the stimulus measures approved by Cabinet will boost tourism numbers and help off-set some of the economic devastation caused by the closure of Thailand's international borders.
This week's prediction was that tourists, foreign and local, would be spending 1.2 Trillion baht on the battered tourist industry during 2021. He failed to provide details about where these tourists would come from or where they would visit during their stays – stays that still have to begin with a 14 day mandatory quarantine.
The only good news is a further 65% of businesses that continue to struggle on, waiting to see how 2021 unfolds and the effect of the roll out of Covid-19 vaccines, that will allow countries to open borders and a greater level of travel freedoms once again.
The break out of a cluster of infections in the Samut Sakhon province, just south west of Bangkok, and now spread to the majority of other Thai provinces, on December 20, forced the government to restrict inter provincial travel. The not-quite-a-lockdown that followed severely dampened the travel plans of locals and foreigners inside Thailand over the traditional December/January holiday season. This week the Bangkok Metropolitan Authority loosened some of the earlier restrictions and allowed some formerly closed businesses to re-open.
Keep in contact with The Thaiger by following our Facebook page.
Never miss out on future posts by following The Thaiger.
Border districts screening cars for smuggling illegal migrants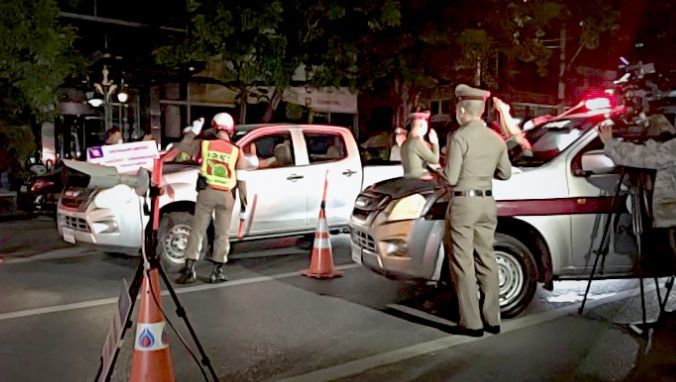 Security officers in Thailand's 3 border districts are under strict orders to screen all cars at security checkpoints for illegal migrant smuggling. The orders come after the arrests of 3 Thais who allegedly smuggled illegal migrants into the country using their own cars, with all cases being linked to each other.
The smugglers tried to escape being detected by authorities as they used their own cars instead of the typical trucks that have historically alarmed police. One of the 3 drivers arrested was 44 year old Sasiphen Sillapachai, the wife of a tambon administration organisation official in Sangkhla Buri. 38 year old Prawit Kaewdam and 40 year old Atchara Chinsoranan were the others arrested.
Sasiphen was driving a car carrying 4 migrants when she was stopped in Thong Pha Phum on Friday. Prawit and Atchara were caught at a checkpoint in Sangkhla Buri on the same day following a search of their 2 Toyota Fortuner vehicles, one with 2 illegal migrant workers and the other with 1. All of the suspects confessed to being paid 14,000 baht each to smuggle the migrant workers.
The order applies to checkpoints in Sangkhla Buri, Thong Pha Phum and Sai Yok districts, and is focusing in particularly on the Ban Namkerk and Rantee bridge checkpoints in Sangkhla Buri.
Such smuggling of illegal migrant workers from Myanmar, where nearly 140,000 Covid-19 cases have been reported, has been blamed for setting off a 2nd wave of infections in Thailand, which has seen infections more than triple over the past five weeks since the pandemic began last year.
Smuggling gangs in Kanchanaburi and other border provinces have been aided by corrupt police, local officials and military officials who look the other way. But the Covid pandemic has forced the government of PM Prayut Chan-o-cha to admit that the country has a serious problem that must be addressed.
SOURCE: Bangkok Post
Keep in contact with The Thaiger by following our Facebook page.
Never miss out on future posts by following The Thaiger.