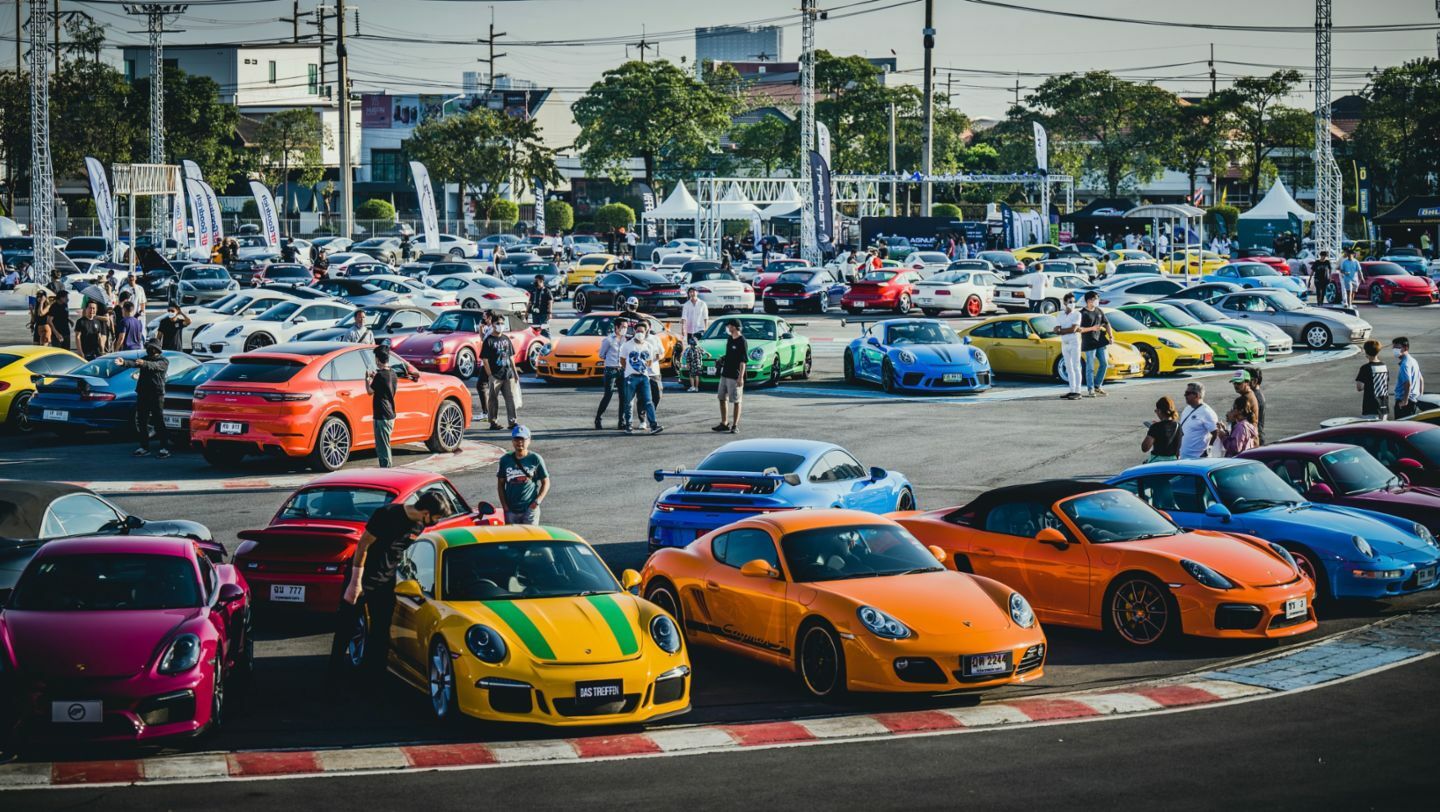 Porsche enthusiast Sihabutr 'Tenn' Xoomsai, and organiser of the seventh edition of Das Treffen, celebrated the largest gathering of Porsche models in Southeast Asia, in Bangkok, Thailand.
Das Treffen, meaning "The Meeting" in German, brings together not only all the generations of Porsche cars but also every generation of sports car enthusiasts. From those who swear by air-cooled models to new fans captivated by the likes of the 918 Spyder, Das Treffen is the ultimate convergence.
The event, founded by Tenn, has grown significantly since its humble beginnings in 2016. With the Porsche community in Thailand booming and international fans travelling great distances to attend, Das Treffen has become the largest gathering of Porsche enthusiasts in Southeast Asia.
This year's theme, "Dreams in Colours," paid tribute to the variety of bright colours available in Porsche models and the distinct personalities of each one, reported Car Scoops.
The event, held at IMPACT Speed Park, featured not only cars on display but also a Gymkhana Zone for time trials and a Kids' Driving School.
This year also marks significant anniversaries for the luxury car, including the 75th anniversary of Porsche sports cars, the 60th anniversary of the 911, and the 30th anniversary of Porsche in Thailand.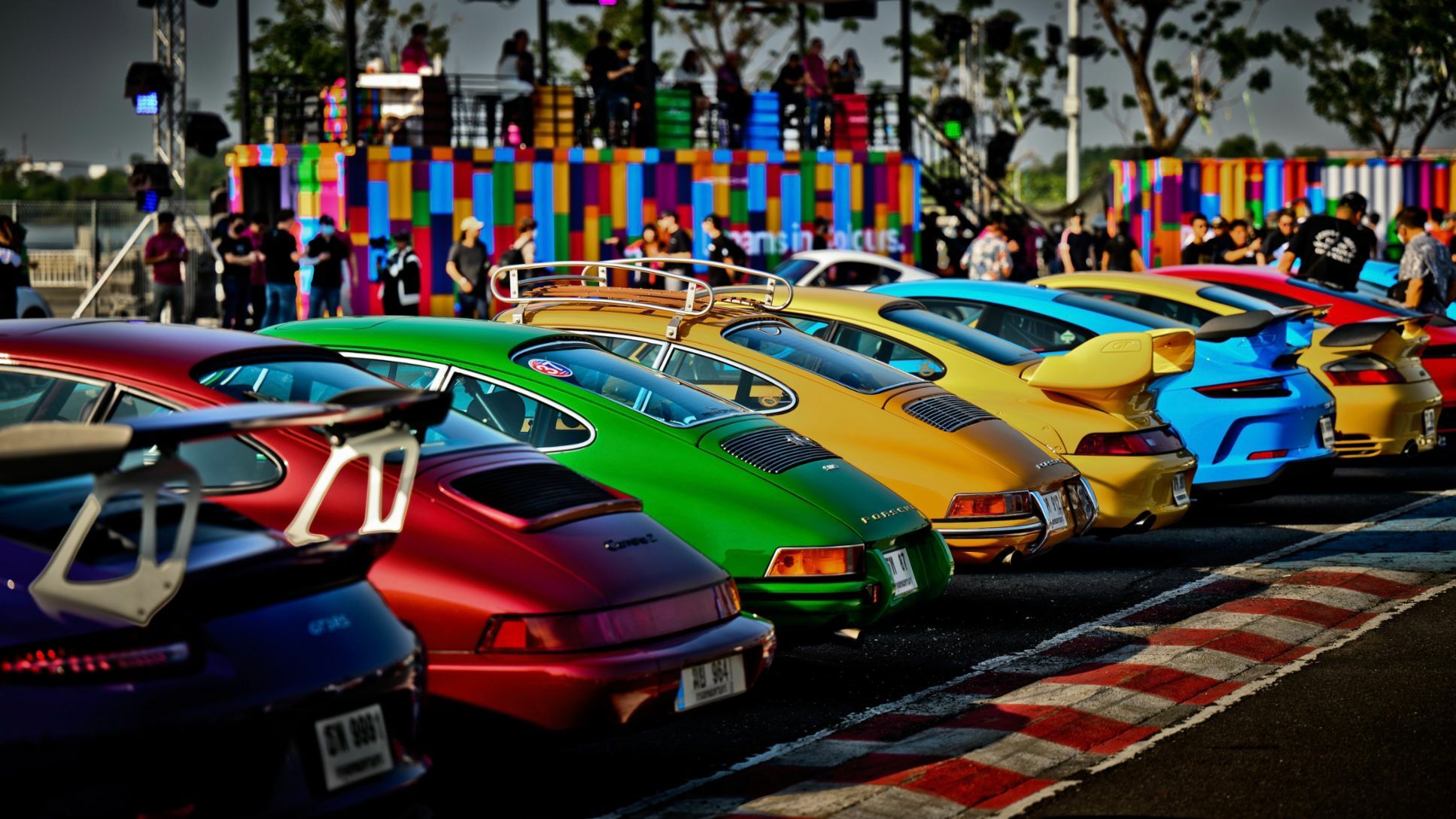 Pictures courtesy of Chanipol Kusolchartum (Rockkhound).
Additionally, Porsche Thailand unveiled a special art installation featuring the seven colours of the week in Thai culture.
Tenn revealed his love affair with the German motorcar began when he was "a kid."
"The first Porsche I drove belonged to my father's friend. He came over to our house one day in a brand new 964, tossed me the keys and asked me to get them something to drink.
"I never forgot that day – the sound, the smell and the kick in the back. The most important thing I learnt that day is that the best way to enjoy a Porsche is to share it.
"Since then, that is what I tried to do – to share my passion with my friends and fellow enthusiasts."