Canadian nuisance arrested in Pattaya for harassing people with his jet ski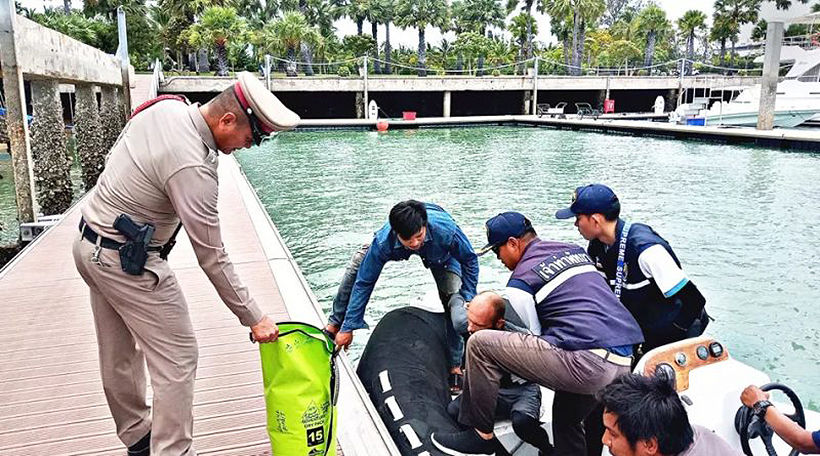 PHOTOS: Sanook.com
Police were first notified about a foreign man "harassing" boats in off the Pattaya coast driving a Jet Ski. According to reports from some of the people affected, the man was cutting off other boats causing "dangerous risk" and he was also climbing into random tourist boats in the area. The man then drove his jet ski into the Jomtien Beach trying to flee from officials in hot pursuit. This all happened on July 31.
According to police, he was driving his jet ski into restricted parts of the waters where small boats and jet skis were not allowed. He was even driving the jet ski around Bali Hai Pier, another restricted area.
When the man noticed officials he headed for Koh Larn and started to drive his jet ski extremely close to people swimming in the area. He then used the jet ski to cut off a boat that was delivering tourists from Pattaya to Koh Larn. But officials finally caught up with him at the Ocean Marina Yacht Club in Na Jomtien.
The man has been identified as 45 year old Baker William Alexander from Canada. He proved to officials that he had all the required documentation to drive his jet ski but officials are now working to cancel his permits. He has also been told that he will be prosecuted if he attempts to drive his jet ski again. Baker was arrested and taken to the Tourist and Immigration Police for further prosecution.
But's not Mr Baker's first time harassing people, onshore as well as offshore. Police discovered that the man is the same person that attacked random people on the street with a knife and climbed on top of village rooftops.
On that occasion he was wielding a machete in a standoff with neighbours on a roof in Kasetsin Soi 2 on the weekend of July 13 and 14. That time he was shouting… "I've chopped down bigger trees than you".
There are currently a number of other cases pending for Mr. Baker.
SOURCES: Thai Residents | Sanook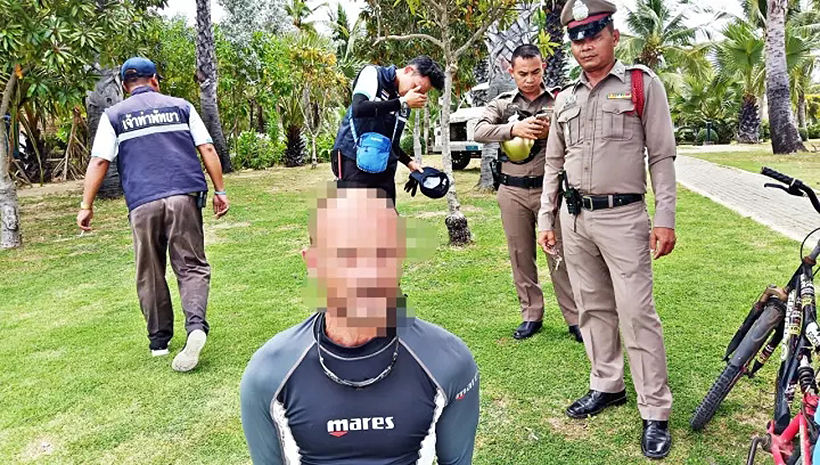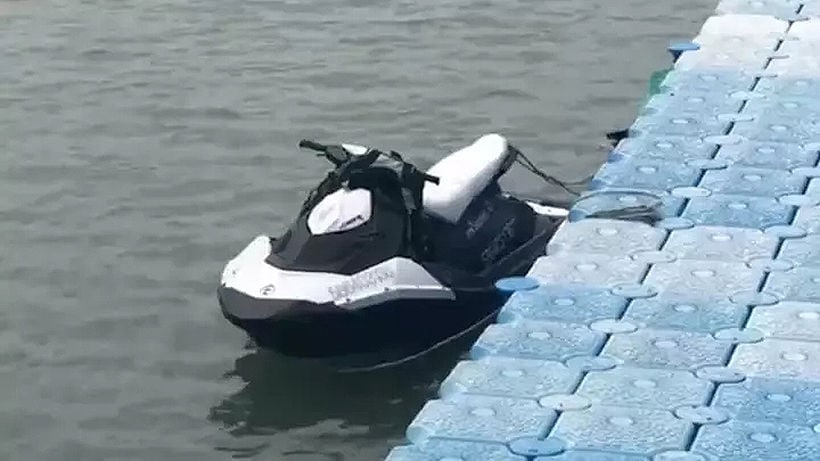 Thief steals from a Pattaya bar's merit money tree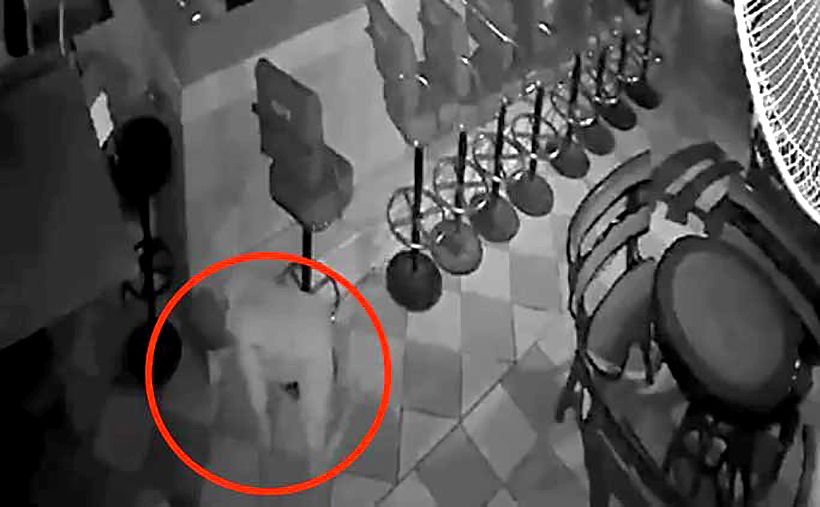 CCTV surveillance footage from the Bart Navy Bar on Pattaya Beach Road reveals a thief crawling in and stealing from the merit making money tree in the bar.
The We Love Pattaya Facebook page describes the thief as a "sinner".
#พัทยาเตือนภัย โจรใจบาป ขโมยเงินทำบุญ เกลิ้ยง !! กล้องวงจรปิดบันทึกภาพ โจรใจบาปแอบคลานเข้ามาในร้านบาร์เบิรด์เนวี่บาร์…

Posted by เรารักพัทยา on Monday, 19 August 2019
The time stamp indicates that the"sinner" was operational around 4.30am yesterday (Monday) morning.
The bar in Soi 7 Pattaya is well situated about 200 metres from the Pattaya police station.
Merit trees are set up in many bars to collect donations for "tham bun" (merit making) which are then donated to local temples and charities.
SOURCE: ThaiVisa
Greater Pattaya hosts hotel and tourism forum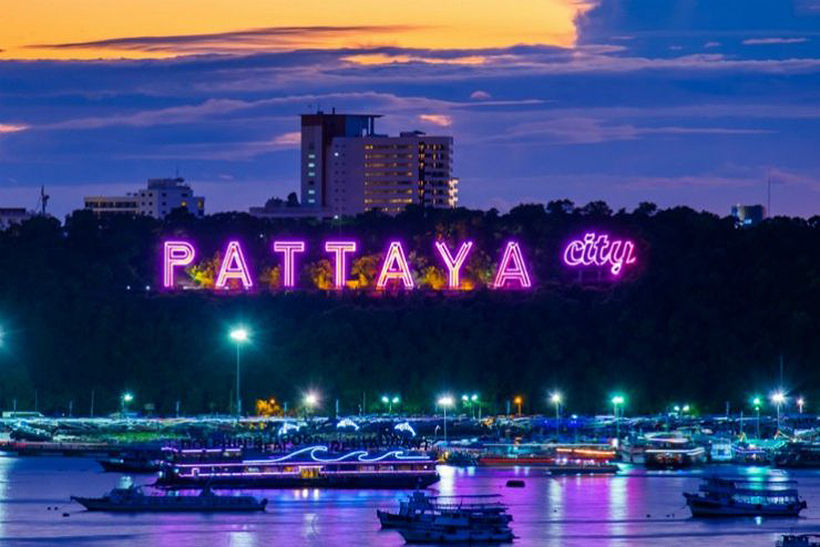 On Thursday, September 5 a hotel and tourism market update event covering Greater Pattaya will be held at the Holiday Inn Pattaya.
Jointly organised by industry leaders STR, Horwath HTL, C9 Hotelworks and the AMCHAM Thailand, the event will feature key hospitality operating and performance metrics.
A special panel on the emerging trend of hotel residences will include senior executives from InterContinental Hotels Group, Baker McKenzie and leading Thai property portal FazWaz.
The event is relevant for hotel and tourism managers, developers and those wishing to understand more about current market trends. For hotels undertaking their 2020 Business Plans, the data presentation will be invaluable.
Attendance is free, registration is required.
For register please click HERE.
Sattahip drug addict arrested and jailed after threatening wife and children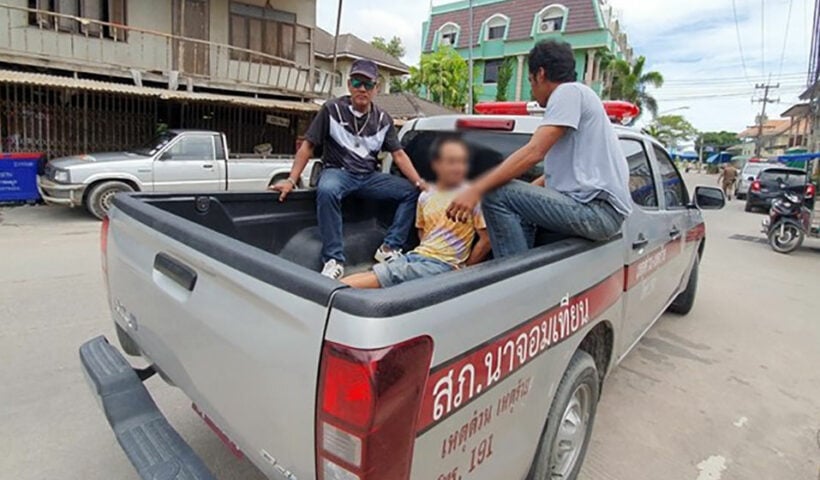 PHOTO: Pattaya Mail
Sattahip police have arrested a person with drug problems who allegedly threatened to kill his wife and two children. 39 year old Jarat Injom was found hiding in the bedroom of his Moo 4 village house where he had barricaded himself after 34 year old wife Sangwein Prasannet called police.
The wife told authorities she'd been married to Jarat for eight years and they had two children, aged 5 and 8. But for the past two years he has been addicted to crystal methamphetamine (ice).
She told police that he often acted crazy and aggressive but she had never sought help in the past. But today he threatened both her and her children with a knife, so she called police.
The man has been arrested and is currently in detention pending further legal proceedings.
SOURCE: Pattaya Mail