Thailand tightens the screws on TM30 reporting, petition ongoing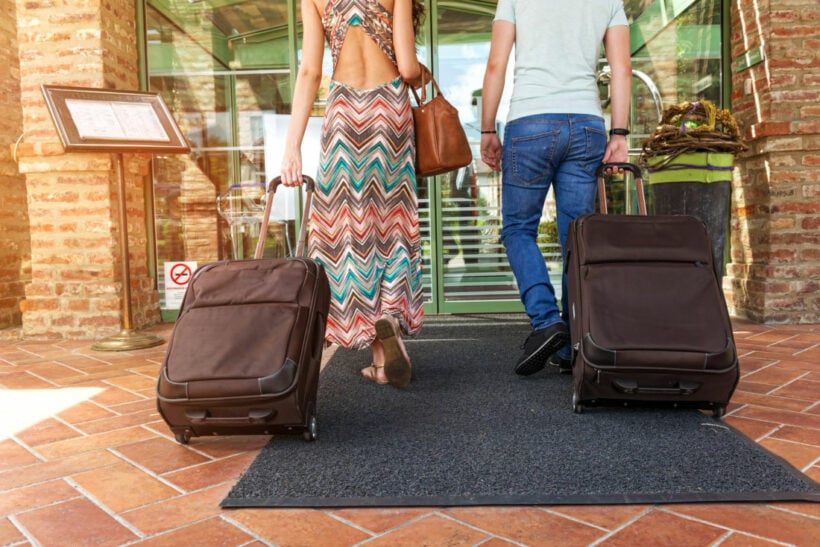 Nearly 5,000 Thai expats have now signed a petition pleading for modification or abolition of the TM30 immigration form. The well-organised petition calling for changes to the form is an unusual step for expats who, most of the time, keep their head down and out of the daily operations of the Land of Smiles.
For its part, Thai Immigration says it is simply robustly applying Sections 37 and 38 of the Thai immigration act to "strengthen security" and keep tabs on foreigners whilst in the country.
But the 'robust application' is causing headlines the Immigration Department would rather not see and is prompting panel discussions, YouTube interviews and online pleads from well-known bloggers and long-termers. There is one discussion planned for the Foreign Correspondents Club this Thursday.
The petition, whilst politely written, is not likely to succeed. The inconveniences to some locals needing to report their whereabouts when changing their reported address, will be outweighed by the need for national security.
That a group of foreigners could possibly change Thai laws to make things more convenient and useful, is also inconceivable. Even if there was some minor adjustment to the laws it could take years.
Bottomline, don't get your hopes up.
In the meantime, the inconvenience of Section 37 will remain a clear and present annoyance. There has been no shortage of people spraying the internet with their individual problems and examples and the 24 hour reporting will certainly affect some expats more than others, especially travelling business-people whose movement around Thailand is just part of their work.
Tourists are not affected as the onus of reporting locations whilst on holiday is the responsibility of hotels and landlords.
The issue is being presented in the international media as a nail in the coffin for long-term living in Thailand. The reality is that expat numbers continue to rise although the demographic is evolving to the chagrin of many European, Australian and American expats who seem particularly aggrieved by the enforcement and have made their voices heard – through signing the petition and sharing their strongly-held feelings on various forums online.
The other issue angering or confusing expats is that, like many other immigration laws, the enforcement of the clauses continues to be patchy around the Kingdom – they really don't know how, or if, it's going to be enforced in their case. For the short-term we would recommend you play by the rules to avoid any unpleasant fines or surprises. If you have any queries it is best to visit an Immigration Office and ask questions to find out how it applies to your visa and situation.
Don Ross from ttrweekly.com shares some thoughts on how the laws could be changed…
"The director-general (usually the chief of police) can make changes to clauses 3 and 4. The DG can also through the Immigration Commission recommend a new ministerial regulation that updates the two clauses to make them more in tune with today's online realities.
One possible change would be to stipulate that clause 4 reporting only kicks in after 72 hours away from home, rather than 24 hours. It would allow thousands of expatriates who are long-stay or retirees to visit other provinces for up to three days without triggering a clause 4 reporting hassle."
If you want to read and sign the petition click HERE.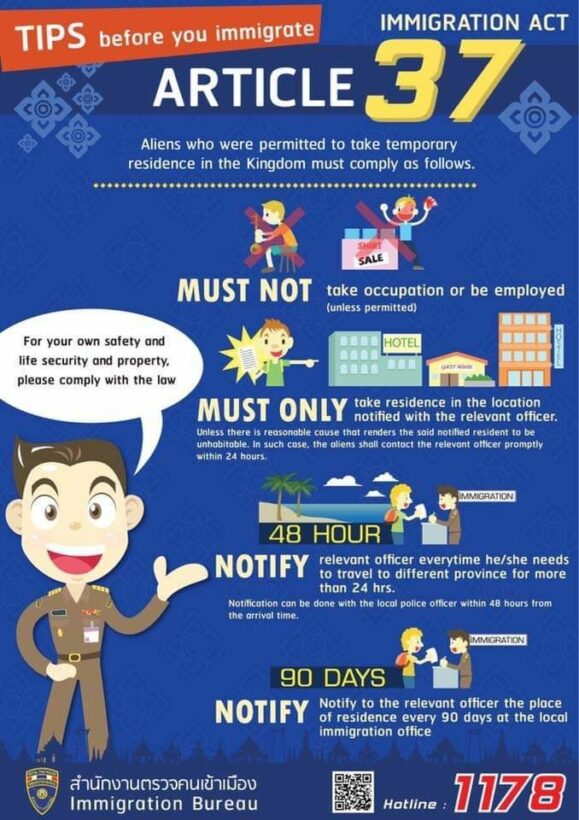 Keep in contact with The Thaiger by following our
Facebook page
.
Facebook group names and shames "farang prices"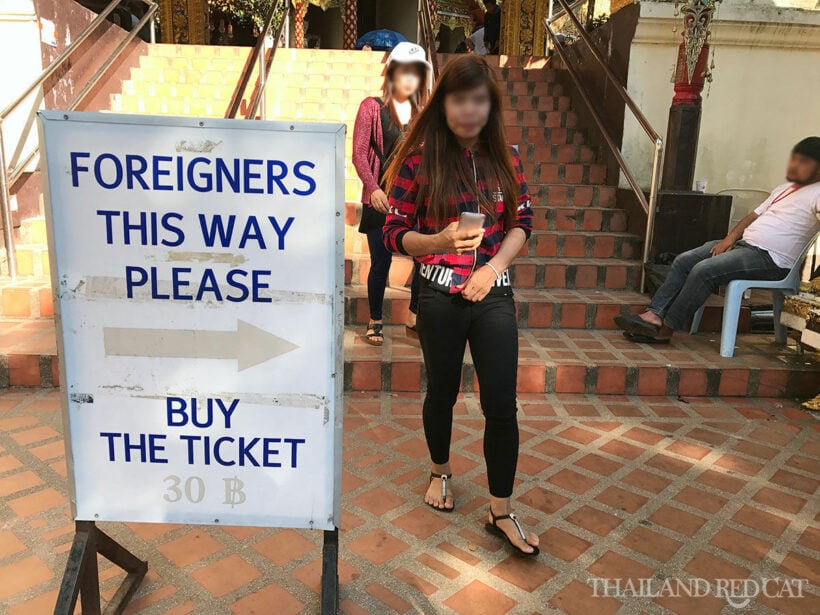 In days gone by, a foreigner visiting a national park or tourist site could often expect to be charged several times the price charged to a local. Now, thanks to a Facebook community naming and shaming venues that apply "farang prices" to foreign visitors, those days are, well, numbered. Members of the 2PriceThailand Facebook group are warning each other about price gouging for foreigners regardless of their residence status, a practice openly endorsed by state and private businesses alike, despite calls of outright discrimination.
The double pricing or dual pricing debate has been around ever since foreigners stepped onto Thai shores. It's a hotly debated topic with strong opinions on both sides.
"The intention of this group is to give foreigners the right to choose. We don't think it is fair that some tourist attractions disguise the fact that they have a dual price system. Our opinion is that if they want to overcharge foreign tourists by as much as 200% then that is their decision. But, don't do it in a way that is both sneaky and insulting."
The group also says they hope to see the abolition of the dual pricing system in Thailand.
"Thai people are internationally known for their kind and generous hospitality. The actions of a few tourist attractions are damaging that reputation."
Popular British blogger Richard Barrow, who regularly writes about Thailand's tourist attractions and scams on his websites, is the group's admin. In 1 post, user Aisha Moller Pedersen warns that the "foreigner" admission fee for Phra Nakhon Khiri Historical Park is 150 baht; it's 20 baht for Thais.
Just to step on the beach at Nangyuan Island Dive Resort, foreigners pay 200 baht (doubled from 100 baht due to Covid-19), while Thais pay 30, a member posted Monday.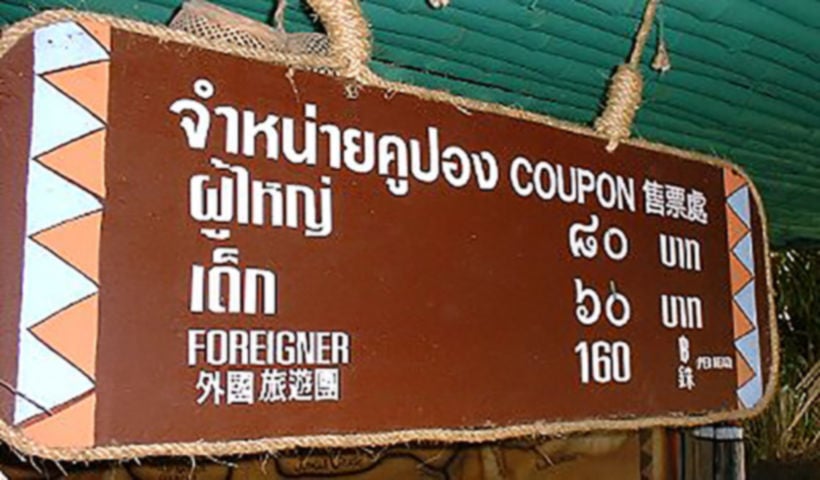 Another user wrote that at Koh Chang Waterfall, the entrance fee is 200 baht for foreigners, while (adult) Thais only pay 20. A tourist attraction in Bangkok features its ticket prices in Thai and Arabic numbers. The "farang price" is nearly twice as high.
"I was there during the weekend and brought my work permit as well but no luck, and worst of all the ticket seller was very rude,so, we decided to leave. This is a widespread and systematic racism which should be stopped immediately."
Another member wrote yesterday that adult foreigners pay 100 baht to enter the Queen Sirikit Botanical Garden in Chiang Mai, while Thai adults pay 40. But it's not all negativity – members also post places that offer the same prices for Thais and foreigners. "Sukhothai Historical Park offering same prices for Thai and farang," wrote one user in a Sunday post.
"Doi Tung Tourist Attraction – no dual pricing, and the nicest gardens I've seen in Thailand," wrote another, referring to the Mae Fah Luang Botanical Garden in Chiang Rai.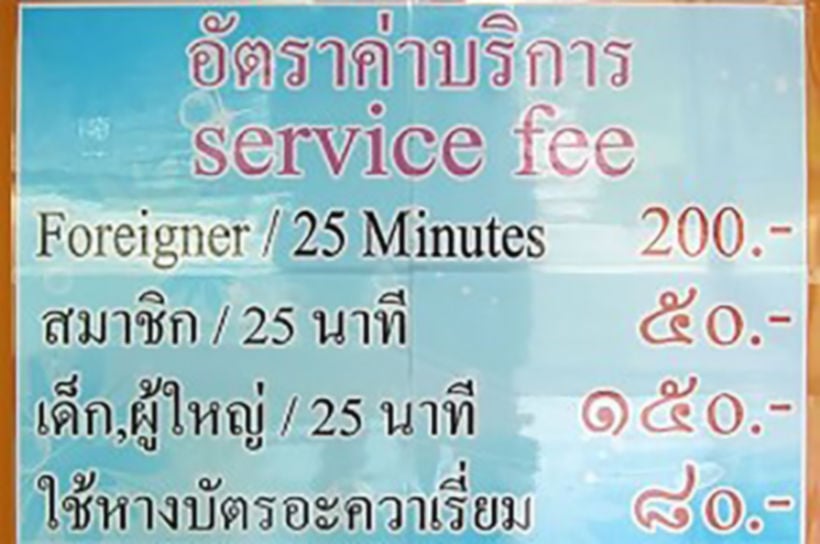 SOURCE: Khaosod English
Keep in contact with The Thaiger by following our
Facebook page
.
UK's Kew Green Hotels launches 7 properties in Bangkok

Despite a quickly changing business environment for the world hospitality industry, some companies are accelerating expansion plans in anticipation of the eventual recovery.
Kew Green Hotels, one of the UK's leading hotel management companies with over 55 hotels in its portfolio, has now announced plans to expand into the south east Asian market through a joint venture with Siamese Asset. The new entity, Siamese and Kew Green Management Company Thailand, are launching 7 properties in Bangkok, 4 under the Wyndham Hotels & Resorts brand. Alongside the launch of these 7 properties, Kew Green Hotels will also be launching a Commercial Hub for south east Asia to support the region, based in Bangkok.
Siamese and Kew Green Management Company Thailand will launch 4 hotel and branded residences in the heart of Bangkok next year…
The Wyndham Queen Convention Centre, Wyndham Garden Sukhumvit 42, Ramada Plaza by Wyndham Sukhumvit 48 and Ramada by Wyndham Sukhumvit 87, with an additional three properties in the pipeline. Guests staying at each of the Wyndham Hotels & Resorts will have access to Wyndham Rewards, the global hotel loyalty rewards program.
Kew Green Hotels set themselves apart by "combining years of experience with innovative ideas to deliver outstanding hotel services and by delivering exceptional returns for hotel owners. Combining market-leading technology with expert talent, the Commercial Hub will integrate proactive and reactive sales, marketing, analytics and revenue management, to support their increasing hotel portfolio in the region, providing a consolidated approach to deliver growth".
Chris Dexter, CEO of Kew Green Hotels, says they look forward to delivering "world-renowned Thai hospitality in these seven properties, supported by our state-of-the-art commercial hub".
"As a growing company, this milestone reflects Kew Green Hotels' broadening expertise in the international hotel market and reputation for operational excellence, strong commercial awareness and industry leading profit delivery."
The Wyndham Queen Convention Centre Hotel & Residences, with 120 rooms and suites, is conveniently located just 50m from Queen Sirikit National Convention Centre MRT station, yet close to the greenery of Benjakitti and Lumpini parks. The hotel and residences offer panoramic views of the city, the bustling Port of Bangkok and outstanding surroundings. Amenities include rooftop gardens, a sky lounge, infinity pool, restaurant, executive lounge and an expansive fitness room, all with spectacular panoramic cityscape views. The hotel is just five minutes from contemporary shopping centres within the vibrant Central Business District of Bangkok.
Wyndham Garden Sukhumvit 42 sits in the heart of Ekkamai, known for its lively collection of popular cafés, bars and restaurants and just 300m from Ekkamai BTS station and five minutes from the Ramindra-Art-Narong Expressway. The hotel offers 120 rooms with city views, a roof-top garden, a restaurant, a Kafeology coffee bar on the terrace, swimming pool, spa and gym.
Ramada Plaza by Wyndham Sukhumvit 48 offers 100 rooms together with a sky bar, restaurant, bar lounge and spa with far reaching views across the city plus a swimming pool and gardens. The hotel is less than 10 minutes' walk from Phra Khanong BTS station with easy connectivity to world-class shopping, dining and nightlife.
Ramada by Wyndham Sukhumvit 87 is located between BTS Bang Chak and BTS Onnut at 430m and 550m respectively, with convenient access to shopping malls and entertainment in the Ekkamai area. With 85 rooms, the hotel offers a dedicated yoga room and roof-top gardens, a swimming pool, garden and Kafeology coffee bar.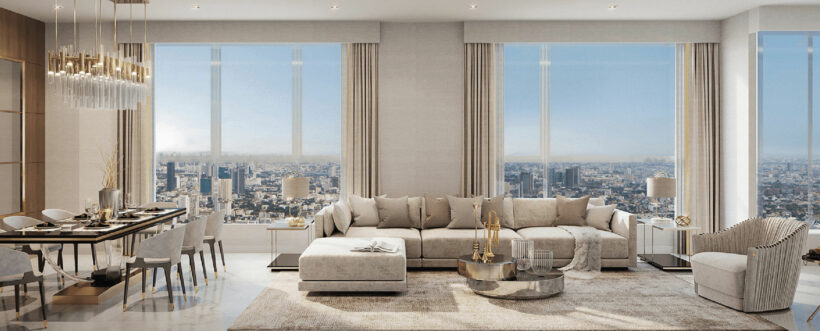 Keep in contact with The Thaiger by following our
Facebook page
.
What will happen to foreigners with expired visas after July 31?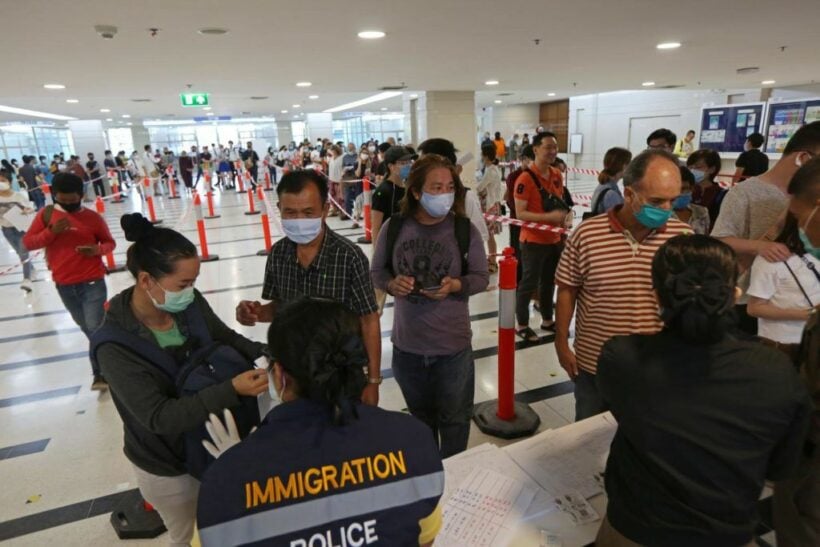 Before you read further, seeking a definitive answer, we don't have one.
But stranded foreigners, who have been able to stay in Thailand via a visa amnesty, have an approaching D-Day – July 31, 2020. This is the sunset of the current amnesty for foreigners who have, through no fault of their own, been stuck in Thailand whilst the borders have been closed. Whilst sitting out the Covid-19 outbreak in the pleasant Thai sunshine, the clock is ticking and the end of the amnesty is in sight.
Whilst there are now a few opportunities for foreigners to leave or return to Thailand, most are still unable either due to a lack of flights or closed borders in their home countries. At the time when the amnesty was announced, and the July 31 date set, it was hoped that the world would have opened back up. Whilst Thailand has largely got its Covid-19 house in order, much of the rest of the world is still battling through its first phase of the disease or coping with isolated spikes in new cases.
Thailand's land borders with Myanmar, Cambodia, Malaysia and Laos also remain officially closed to all foreigners unless they have permanent residency or permission from the Thai government to re-enter.
Even early talk of possible travel bubbles with a bespoke handful of low-risk countries appears to be on hold for now as Thailand continues to repatriate citizens and allow its first foreigners in under special conditions. Certainly the process of re-opening Thailand's borders is not going to allow all stranded foreigners to magically return home before July 31.
Now Thai immigration officials are battling with other government departments about how to deal with the tens of thousands of affected visitors who have been able to remain in Thailand until the end of July. It's a complex situation where individuals will have varying situations for Immigration to sort out. Even a quick trip across a land border to re-new a visa is unlikely under the current situation.
The existing amnesty allowed foreigners to remain in Thailand without any new paperwork, payments or additional reporting.
So what will happen to foreigners whose visas are long expired, after July 31?
The prospect of madness at Thai Immigration offices on August 1 is surely something on Thai Immigration officials' minds at the moment. Even the need to do 90 reporting has been put on hold until July 31, another possible headache for August 1.
An extension of the amnesty is likely but the current situation leaves tens of thousands of foreigners 'untracked', an anathema to Thai Immigration who have always made tracking of foreigners a hallmark of policy.
Short of actually expelling foreigners with expired visas, there will have to be some sort of system to either extend the current amnesty or find a way for foreigners to report their location, and possibly having to pay for another extension. Actually communicating any decision to affected foreigners will be a herculean task too.
With much of the visas processed by shuffling paper around busy offices, land checkpoints and airports, the actual tracking of the foreigners left in Thailand will be difficult.
Expect a decision in the next few weeks, and expect some sort of extension. But also expect that the gracious generosity of your hosts will not last forever. All foreigners with expired visas would be well advised to gather information about flights out of Thailand and to make contact with their country's Embassies and Consulates in Thailand to register their current whereabouts and keep track of the situation.
The Thaiger would warmly suggest that foreigners become aware of their options as the end of the current amnesty draws closer.
For locals, required to do 90 day reporting, it would also be advisable to visit your local immigration office before July 31, or report online (if you've registered), to avoid a crush on August 1.
The Thaiger will continue to follow this important story and report any formal announcements from Thai Immigration.
Keep in contact with The Thaiger by following our
Facebook page
.