American admits to smashing windshields after being shown CCTV in Chiang Mai
An American tourist has been arrested after damaging three cars while drunk in Chiang Mai, northern Thailand.
34 year old Jesse Edward Lee was arrested after a local resident posted about a foreign vandal on Facebook. The post warned about the man damaging three cars in the Tha Pae area of Chiang Mai.
Lee allegedly told police that he did not clearly recall damaging the vehicles as he had been drinking all prompted by the CCTV footage police showed of him picking up rocks and smashing the windscreens!
Police were given CCTV footage of a man that fit Lees' description near where the vandalism had occurred. Chiang Mai police investigated the case and arrested Jesse, inviting him to the local police station for questioning.
The owners of the vandalised cars have asked for 50,000 baht for the damage but Lee said he was unable to pay as he had no cash. Lee has now been detained pending further negotiations for with the car owners for compensation. Police say that if he is unable to compensate them he will be jailed.
SOURCE: One Chiang Mail | CityNews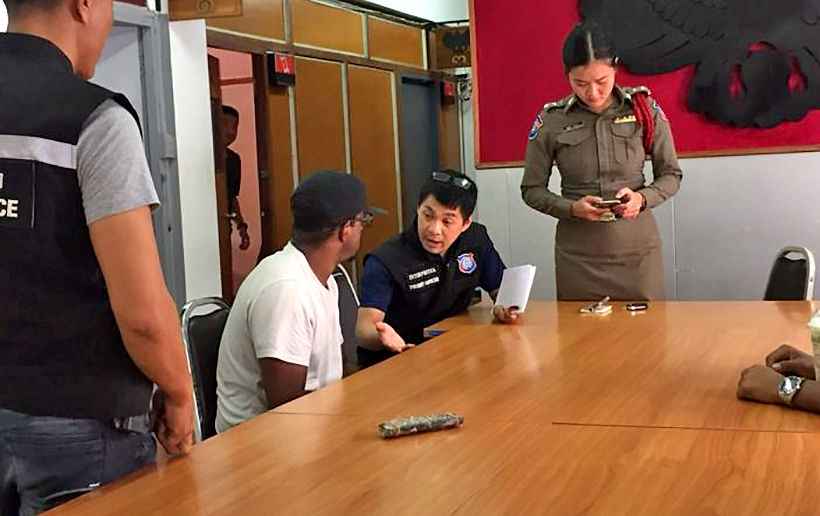 Keep in contact with The Thaiger by following our
Facebook page
.
Chiang Mai-Chiang Rai highway closed by flooding again – VIDEO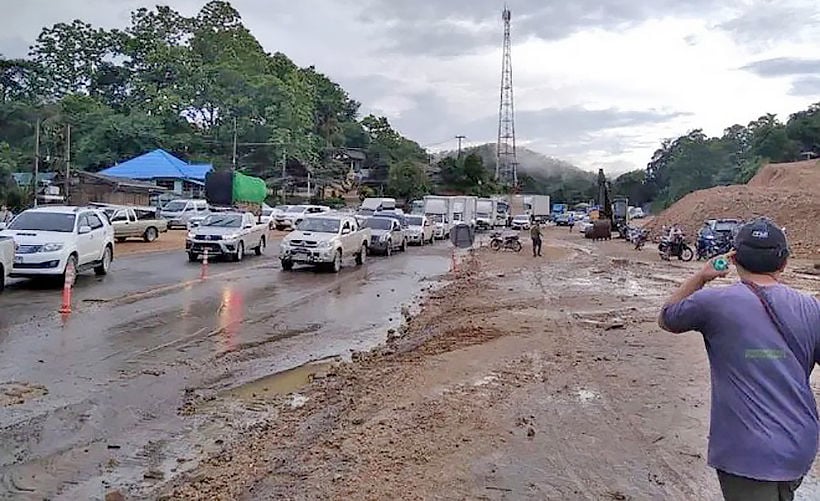 There seems no end in sight for the construction of the Chiang Mai-Chiang Rai highway as yet another night of severe rains caused massive flooding in the Doi Saket district. The bypass and the road were underwater, creating a traffic pandemonium. The police came to the scene and began suggesting alternative routes. As the waters subsided the road was opened again, but police urged motorists to drive carefully and stay alert to avoid accidents, as the road was covered with mud and "extremely slippery". Less than 2 weeks ago, torrential rains washed away sections of the road and a bridge under […]
50 dogs rescued from alleged Chiang Mai puppy farm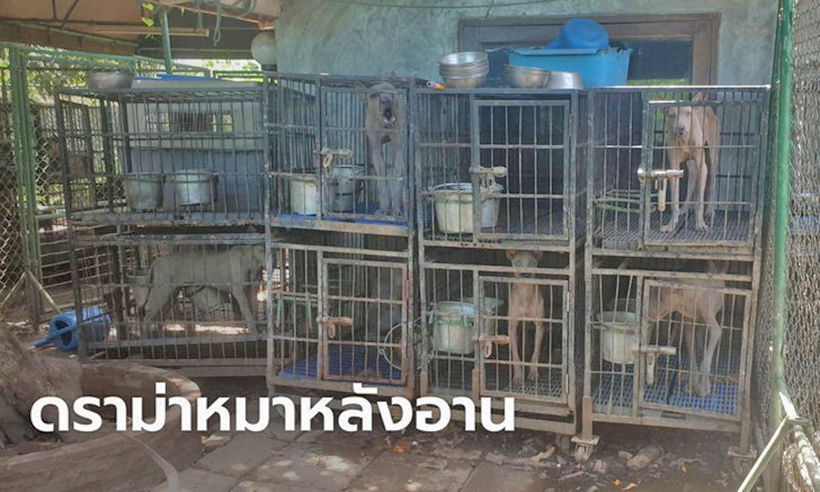 A raid on an alleged puppy farm owned by an American man in Chiang Mai has resulted in the rescue of some 50 Thai Ridgeback dogs. Non-profit organisation Watchdog Thailand says most of the dogs were found in terrible condition and many more had died from illness and starvation. The owner claimed the dogs were kept as pets and he was not breeding them for sale, but evidence indicated otherwise. Tiny cages were stacked on top of each other. The animals had no space to play or exercise. Their waste was everywhere, and some were still left where they had […]
Thailand growing more expensive for expats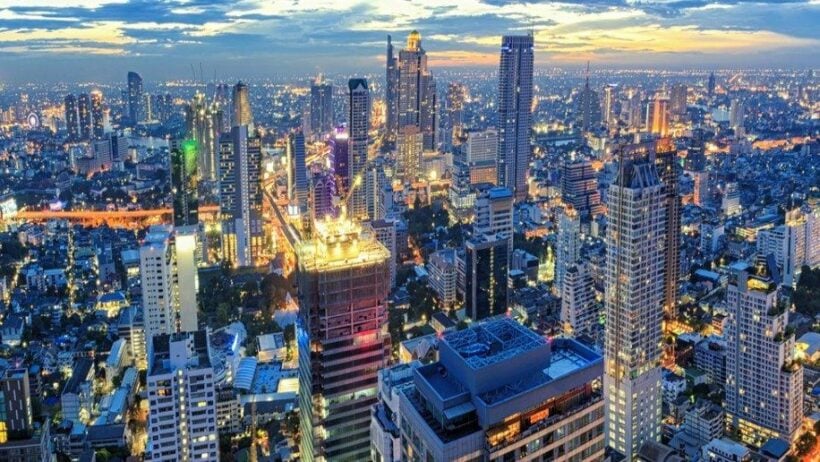 According to Employment Conditions Abroad, Bangkok and Chiang Mai are among the 30 most expensive cities for expats in Asia. The capital of Turkmenistan might not spring to mind when with considering the priciest cities, but according to ECA International it ranks first on both the global and Asian tables, a 5 point rise up the rankings due to an ongoing economic crisis, food shortages and the resulting hyperinflation. The survey is performed in March and September every year, based on a basket of items such as rents and utility fees. Car prices and school fees are not included. In […]