Pabuk: Regular updates throughout today following the storm up the coast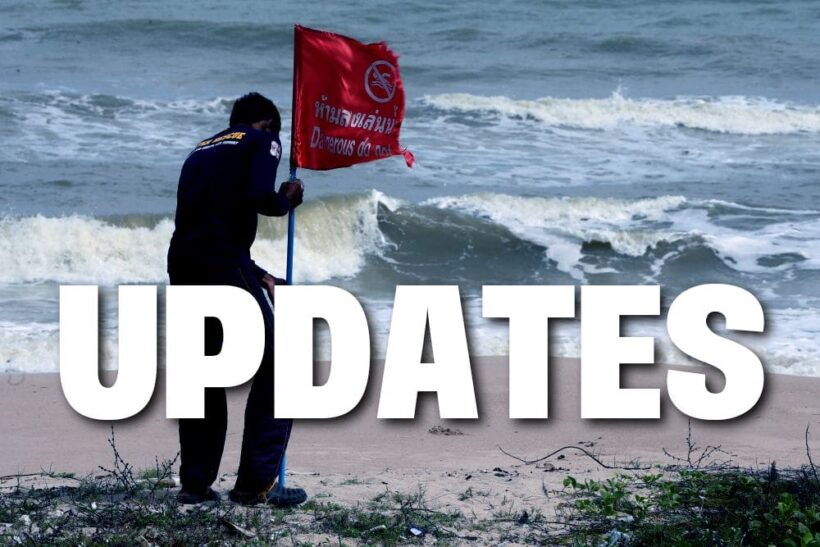 Storm Watch – 8.30am
Rough seas off the coast of Nakhon Si Thammarat yesterday afternoon as tropical storm Pabuk approached land. 
Tens of thousands of tourists have been evacuated from local coastal communities and some tourists have evacuated the popular islands of Koh Samui, Koh Tao and Koh Phangan which are in the path of the storm today.
Storm Watch – 8.10am
News in from Koh Tao in the Gulf of Thailand (off the coast of Chumpon) that it was raining heavily around 4am, then stopped. Then started raining again at 7am this morning. We have Adrian on site on the island who will provide some information as the day goes. The storm is still quite a long way from Koh Tao and the nearby islands of Koh Samui and Koh Phangan. Here's Koh Tao on a better day!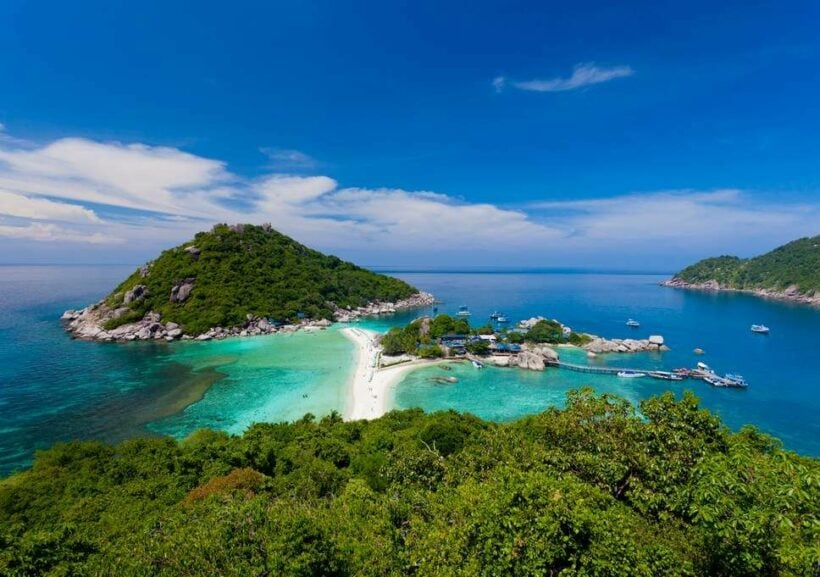 Storm Watch – 6.30am
'Pabuk' is meandering it's way north-west up the coast from Songkhla towards Nakhon Is Thammarat. The storm seems to be following the shoreline and dumping plenty of rain on the coastal areas. It's only moving at around 10 kph on its path up the coast. We will have full updates all day with a team of people in strategic locations providing us with pics, video and info throughout the day. Here is the current satellite photo of 'Prabuk'. For residents on the Andaman Coast, you are unlikely to feel any direct affects from the storm today with a bit of rain likely tomorrow, but unlikely to have 'severe' weather conditions.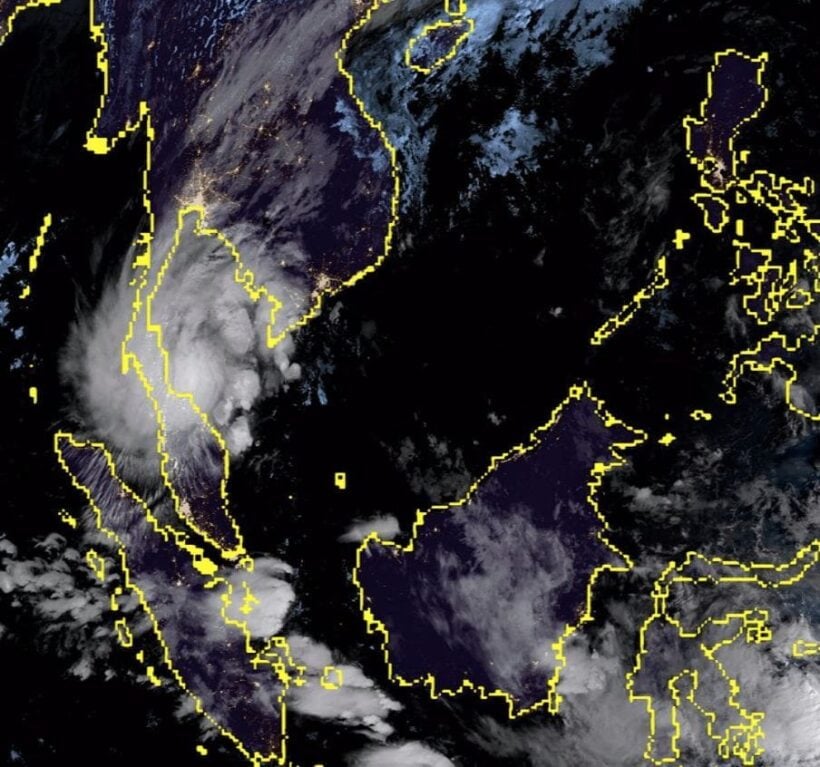 Keep up-to-date with the latest 2019 Pabuk storm coverage on The Thaiger.


Read more headlines, reports & breaking news in Koh Samui. Or catch up on your Thailand news.
British man pioneers cannabis tom yum, police are not happy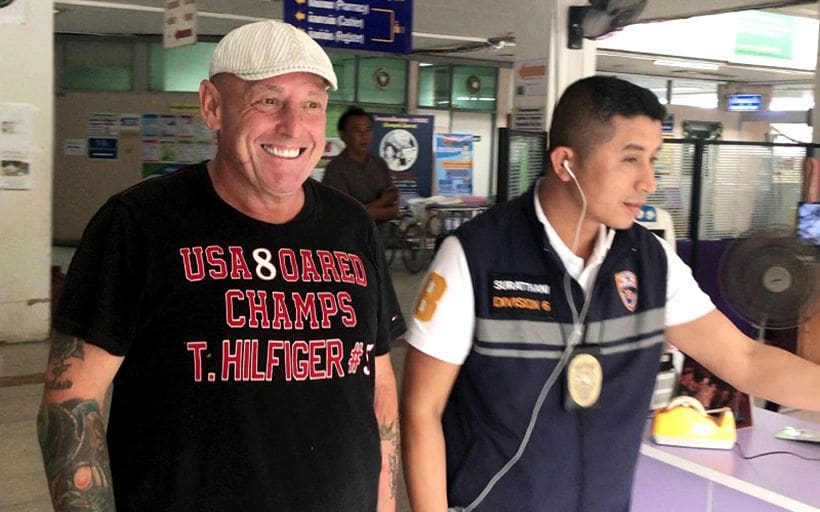 PHOTO: Khaosodenglish
A 58 year old real estate developer, living in Koh Samui for 22 years, is facing some trouble with the police for his 'medicinal' innovations in the kitchen.
Police have arrested and charged Gary Coughlan with drug offenses after they noticed he was acting a little 'unusual and erratic' this morning (Wednesday). He later tested positive for drug use.
Khaosod English reports, that when questioned by the police, he admitted to having tom yum goong shrimp soup infused with cannabis, apparently he praised its benefits for good sleep.
Coughlan also told police that he had obtained the marijuana from a Thai friend.
Thailand has recently legalised medical marijuana, yet unauthorised use still remains illegal and culprits face jail time up to one year.
Judging by the look on Gary's face we can assume he was happy with the results of his kitchen experiments.
SOURCE: Khaosodenglish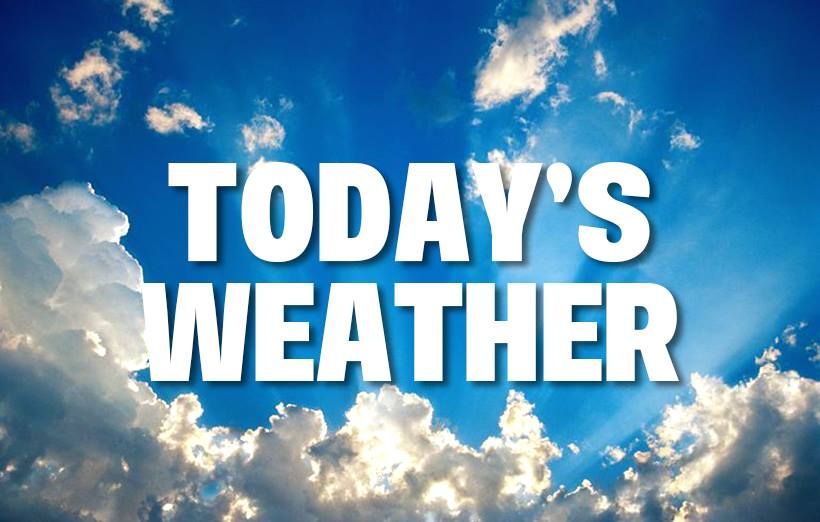 Bangkok
Morning clouds followed by afternoon sun. High 33ºC. Winds NE at 10 to 15 km/h.


Chiang Mai
Generally clear. High 30ºC. Winds ESE and variable.


Phuket
Afternoon showers. High 31ºC. Winds NNE and variable. Chance of rain 40%.


Ko Samui
Thundershowers. High 25ºC. Winds ENE at 10 to 15 km/h. Chance of rain 40%.


Pattaya
Partly cloudy. High 32ºC. Winds NW at 10 to 15 km/h.


Songkhla
Thunderstorms developing in the afternoon. High 29ºC. Winds ENE at 15 to 25 km/h. Chance of rain 80%.


French woman found floating off Koh Samui beach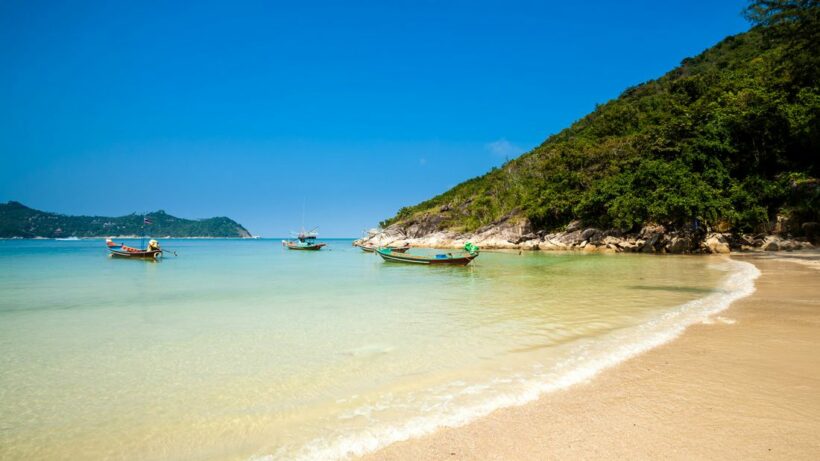 Samui police report that the body the body of 42 year old Maud Isabeile Bailley was found floating at sea off Ao Thongket beach around 2.30 pm yesterday (Tuesday).
The body was first seen floating by hotel staff who called police and rescue workers. Responders then brought the body back to shore.
A friend of the deceased has identified the body. She said that they had both lived on the island for almost two years learning Thai at a language school.
The friend said that Maud often complained about her family and her health and that that yesterday morning they had both visited a waterfall before she left on a bike.
The cause of death is under investigation by the police.
SOURCE: Bangkok Post