Backdown over "Prathet Ku Mee" anti-military rap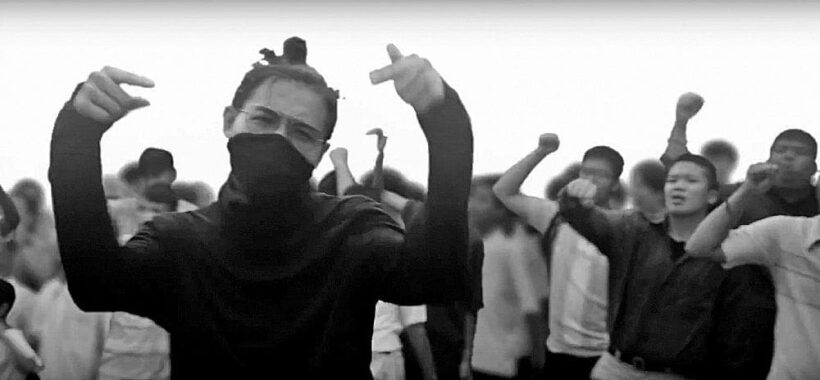 The government and authorities have veered away from a potential showdown with student activists and erred on the side of good politics with a back down on threats to press charges against the team behind the "Rap Against Dictatorship."
Read our weekend editorial about the matter HERE.
The track's YouTube views reached over 21 million (at the time of this article), scored 793,000 'likes' (and only 18,000 dislikes) and has been the #1 download on Thailand iTunes since last week.
The YouTube clip now appears to have been taken down and can't be accessed anymore.
Last Friday the police and government spokespersons were threatening charges agains the writers, performers and producers of the anti-Junta rap song saying the piece contravened the Computer Crimes Act.
But the video was uploaded or linked directly by unknown thousands of social media accounts on Facebook, Instagram, Twitter and elsewhere, by users in Thailand and abroad. Authorities last week said that they would prosecute anyone who shared or re-published the song as well. In light of their threats, police were facing having to charge 20-30% of the Thai population.
But something magical has happened in the intervening three days where there's not only been a backdown from Friday's stern position on the matter, but now even vague support for "Prathet Ku Mee."
Pol Maj Gen Surachate Hakparn, amongst other things, the deputy director of the technology crime centre, says, "…everyone is entitled to express opinions about anything. Senior people must accept the fact that it is not possible to prohibit or restrict personal opinions', especially among the youth. Adults should see them as views from another perspective that they they should listen to."
The Thai deputy police chief Srivara Ransibrahmanakul says, after investigation, there was no evidence at this stage to charge the rappers so listening, singing and sharing "Prathet Ku Mee" was legal for now.
The Thai PM has also waded into the prickly situation during his visit to Phayao yesterday. He said people shouldn't pay attention to 'media buzz'.
"Use your judgment. Am I so dictatorial? Is it that oppressive? Don't let yourself be a tool of others. I could just give orders somewhere else."
The PM refused to mention the song or artists by name during his brief statement on the matter.
"If we appreciate it today, freedom without limits will turn against you, your family and your children in the future."
Keep in contact with The Thaiger by following our
Facebook page
.
Thais commemorate the passing of beloved King Bhumibol Adulyadej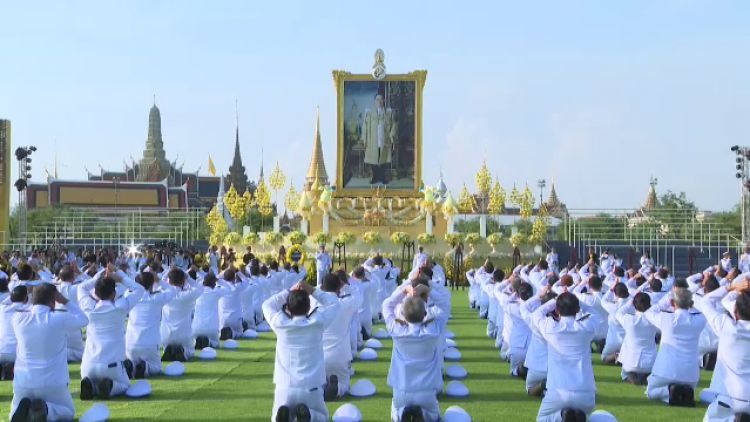 Thousands across the Kingdom, many wearing yellow, attended religious ceremonies and activities yesterday to commemorate the passing of the beloved late King Bhumibol Adulyadej. His Majesty died on October 13, 2016
In Bangkok, a large crowd offered alms to hundreds of monks and novices as PM Prayut Chan-o-cha led ministers, military leaders and officials in paying homage to the late King and placing wreaths in front of a huge portrait of the late monarch.
Similar activities were held at provincial halls throughout the country, and a candlelit ceremony, led by the Prime Minister, was held at Sanam Luang in Bangkok.
In Hua Hin, some 500 people, mostly dressed in yellow, the colour of the late King, joined a charity walk and run on the Phetkasem highway in the morning. In the north-east province of Yasothon, Thanisorn Chittama placed rice crops in his 1 hectare rice field to form an image of the late King, with wording related to the King's philosophy of sustainable economy.
SOURCE: thaipbsworld.com
Keep in contact with The Thaiger by following our
Facebook page
.
"Eat, Shop, Spend" drive reaches registration target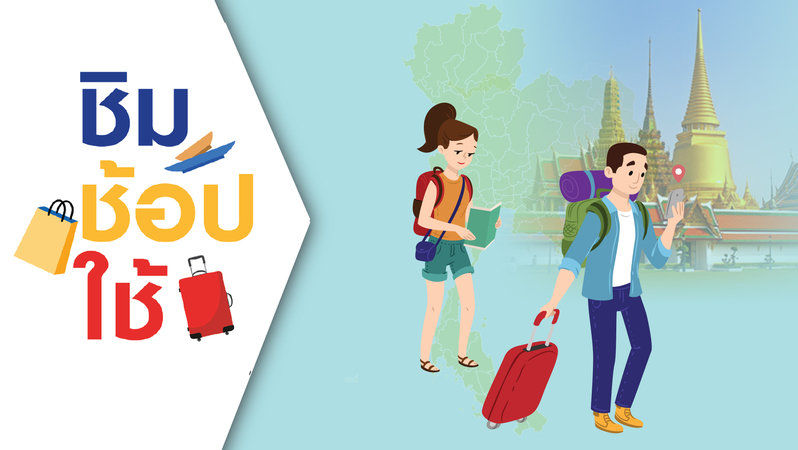 Ten million people signed up for the first Eat, Shop, Spend stimulus campaign since its launch on September 23. The organisers have expressed thanks to all who have participated.
The first phase of the campaign aimed to boost domestic spending by offering 10 million people a 1,000 baht voucher via the G-Wallet mobile application to spend in specific shops, outside their province, before November 30.
The Minister of Finance says the campaign will be extended into Phase 2 but with the criteria and regulations adjusted to attract more people with purchasing power to spend their own money, without the 1,000 baht per person give-away seen in Phase 1. The second phase will take place in November and December.
SOURCES: The Thaiger | The Nation | National News Bureau of Thailand
Keep in contact with The Thaiger by following our
Facebook page
.
Measures outlined to reach 39.8 million tourists' target by end of 2019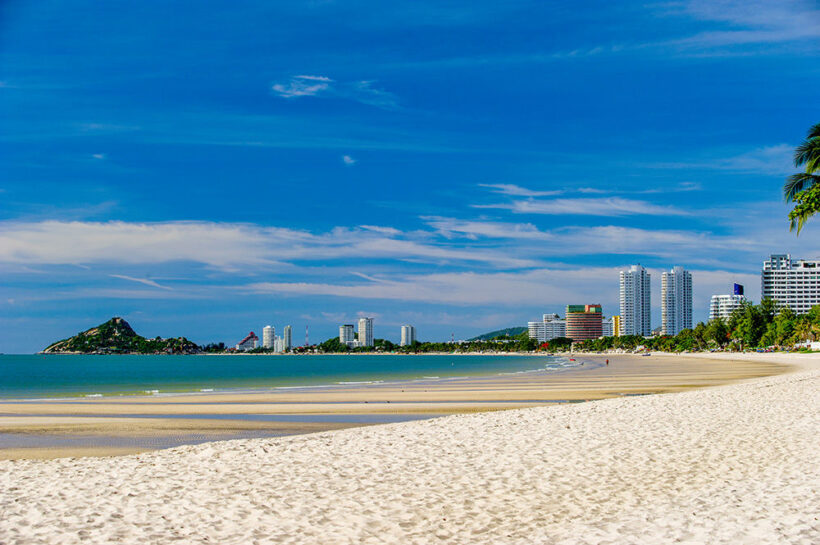 PHOTO: TAT News – Hua Hin Beach
The cabinet of economic ministers has approved 18 measures with the aim of attracting 39.8 million tourists in the coming year.
A government spokesperson says the measures "comprise short, medium and long-term initiatives". They include financial and legal steps to stimulate tourism markets, such as the Amazing Thailand Grand Sale "Passport Privileges" which will offer a 30-70% discount for tourists. Medium and long-term measures include special credits for lodging operators and the organising of world-class events, exhibitions and activities nationwide.
One measure being introduced under the Thailand Tourism project consists of two campaigns: one called ''100 Baht for All Destinations Throughout Thailand'' will be open for registration on November 11-12 and December 11-12. People can register via the Tourism Authority of Thailand's website.
The other campaign, called "Shocking Price on Weekdays," will be offered to those who travel to a Thai destination from Mondays-Thursdays, beginning in November until the end of the year.
SOURCE: National News Bureau of Thailand
Keep in contact with The Thaiger by following our
Facebook page
.