Thailand
'Not possible anyone else was involved' in Leo Rex's death in Thailand, says friend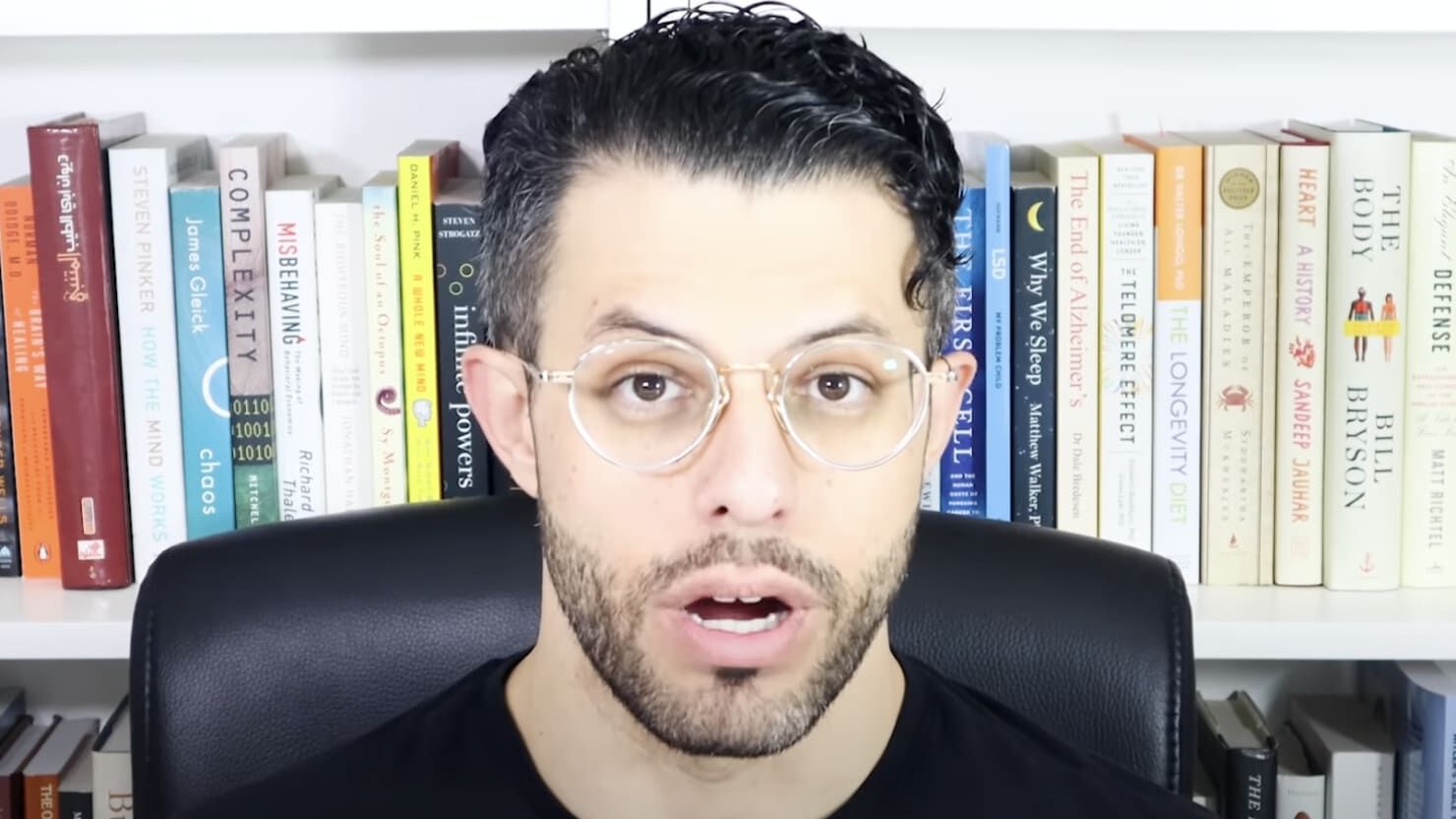 UPDATE
The friend who discovered the body of American fitness YouTuber 'Leo Rex' aka 'Leo and Longevity' at his home in Pattaya, eastern Thailand, on Monday says it's "not possible" anyone else was involved in his death.
Charles Anthony Hughes – aka 'Tony Huge' – released a video statement about the death of 34 year old Laith Abdullah Algaz…
"Yes, it is true that Leo Longevity has passed away. We think that he passed away around Friday at 11.30am, or thereabouts. I didn't find the body until Monday.
"I didn't check on him because I thought he either took a sleeping pill and was just sleeping for 24 hours, then I just got more suspicious as time went on.
"Then, I thought he went on a vacation because he's done this before, gone on a weekend vacation with a girlfriend or something.
"It wasn't until I knocked on his door and checked around the back of the glass slider and I saw the room looked kind of torn up. So, I opened the slider door, his bedroom door was locked but the slider door was open on the side. I opened his bathroom door, and the bathroom door wouldn't open because his body was blocking the door."
"I'm trying to be so open, honest, and transparent about everything… It would have been impossible for someone else to have caused this on him, the way that the door was inside of the bathroom. There's no possible way there was someone in the bathroom with him. He also didn't die from anything sudden or acute."
"It's not like he took some kind of drug and had a heart attack or anything like that. There was noise coming from the room for like 15, 20 minutes I remember. I thought it was the sound of furniture moving but now after looking at the scene – it looks like it was the toilet making that noise. It looked like he was trying to get something that went down the toilet. There were tools put in the toilet hole."
"His emotional state was very good actually. He was the happiest I had ever seen him before he passed away, which is one of the things that led me to believe that it was some kind of manic episode that went too far toward the happy energetic side of the spectrum."
"The police have done a lot of forensics work and a lot of photos and a lot of interviews and hopefully they'll find more information but it's a really confusing situation. Without giving a lot of the graphic details, it's just not possible anyone else was involved.
"And again, not a sudden death from any kind of drug. If there's any kind of drug involved, which Leo didn't do recreational drugs, the only drugs he took were performance-enhancing mental drugs."
Leo Rex reportedly moved to Thailand after his ex-wife Lucie Colomb divorced him and filed a domestic violence restraining order against him last year.
The complaint alleged that Leo "abused alcohol and drugs" and was "extremely verbally and emotionally abusive toward [Lucie] and [their] daughter" and "physically violent" to Lucie.
On his YouTube channel, Leo gave unique takes on men's fitness and offered non-conventional advice on how followers could improve their health.
Leo Rex's most-watched video, "How to Build a Better Penis," gained 495,000 views. In the video, he claimed he successfully enlarged his penis by two inches through a system of pumps and weights.
American fitness YouTuber Leo and Longevity was found dead at a house in Pattaya, eastern Thailand, last night.
Officers from Pattaya City Police Station were called to a house in Pattaya Lagoon Village in Bang Lamung district at 8pm, where they found the body of 34 year old YouTuber Laith Abdullah Algaz – also known as Leo Rex – in the bedroom.
Police found Algaz lying face down on the floor in a pool of blood wearing just a black t-shirt. Blood was coming out of his mouth and nose, said police, and his left eye was bruised.
Officers estimated that Algaz had been dead for at least four to five hours.
Police said the room looked as if it had been ransacked, with belongings and clothes of the deceased scattered everywhere. Inside the bathroom, the shelves and toilet had been smashed to pieces, said police.
On the desk, police found cannabis and a variety of other medications including antidepressants, bipolar disorder pills, anxiety medication, sleeping pills, antibiotics, and steroids.
Police also found a handwritten note on the desk, which they kept as evidence.
Algaz's 40 year old friend Charles Anthony Hughes, also American, couldn't get hold of Algaz yesterday so decided to check on him at his house, according to the deceased's 25 year old girlfriend May (pseudonym) who interpreted for Hughes.
Algaz did not answer and the door was locked so Hughes used the spare key to enter the property to find Algaz dead in the bedroom. He immediately called the police.
Hughes said that the deceased was fond of bodybuilding and had become a successful YouTuber teaching people about bodybuilding methods and muscle training and reviewing health products and supplements, gaining more than 123,000 subscribers on his channel.
Algaz had been living at the property for four months, paying 85,000 baht for rent, said Hughes. Hughes said he regularly visited the house.
Hughes said that he knew his friend struggled with bipolar disorder, having a "good" and "bad" split personality. He often stayed in his room alone immersed in his computer and liked smoking cannabis regularly, added Hughes.
Algaz's body was taken to the Institute of Forensic Medicine for an autopsy to determine his cause of death, which could not be determined thus far, said police.
Fingerprints taken from the scene will also be examined at Chon Buri's Police Forensic Science Centre 2.

Join the conversation and have your say on Thailand news published on The Thaiger.
Thaiger Talk is our new Thaiger Community where you can join the discussion on everything happening in Thailand right now.
Please note that articles are not posted to the forum instantly and can take up to 20 min before being visible. Click for more information and the Thaiger Talk Guidelines.