Thailand
1 killed and 1 injured in explosive disposal mission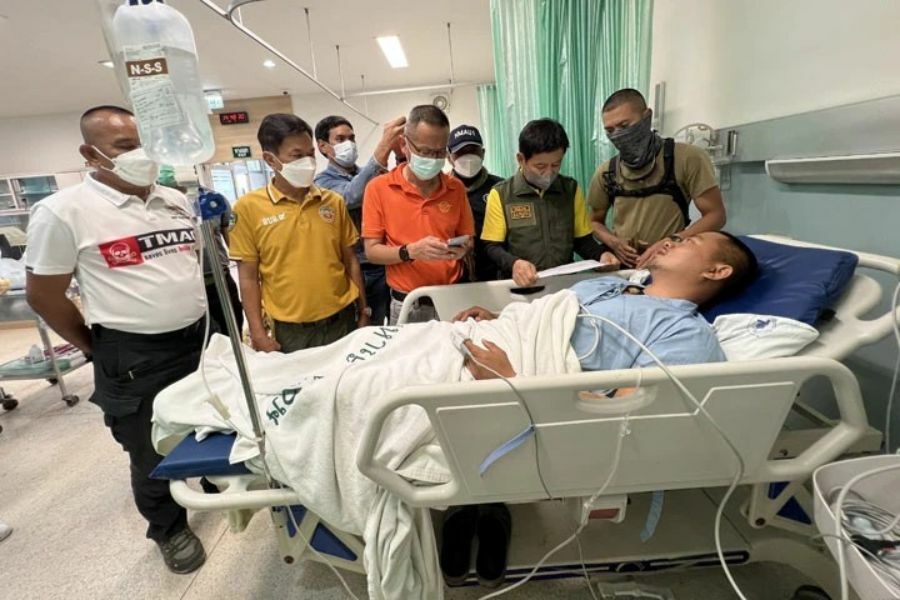 One officer was killed and another injured during an explosive disposal mission at the old military base of the Royal Thai Army Rangers in the Khun Harn district of the Isaan province of Sisaket.
The director of the National Park Conservative Area Administration Office Unit 9, Chaiwat Limlikit-aksorn, told the media that the incident happened at 10.37am yesterday, January 5. Officers from Thailand Mine Action Centres (TMAC) went into the forest that the Royal Thai Army Rangers use as an area to dispose of bombs.
While working, one officer accidentally stepped on the PMN landmine which was designed and manufactured in the Soviet Union. The spot was in a thick forest, making it difficult for the officer to see the bomb.
The two victims were Akkapon Phuwadonworranart and Warongkorn Si-ngam. Akkapon lost the lower part of his leg at the ankle, suffered severe wounds to his arms and face and later died in hospital.
Warongkorn, a mine detection dog handler, suffered injuries to his legs and is being treated in a hospital and recovering from his injuries. There was no update on the mine detection dog called Bo, who was also injured in the explosion.
Chaiwat and his team visited Waronkorn in the hospital yesterday where they provided a gift basket and compensation for his injuries.
The National Park Conservative Area Administration Office will also provide money to Akkapon's family as compensation for his tragic loss.