Farmers seek injunction on chemical ban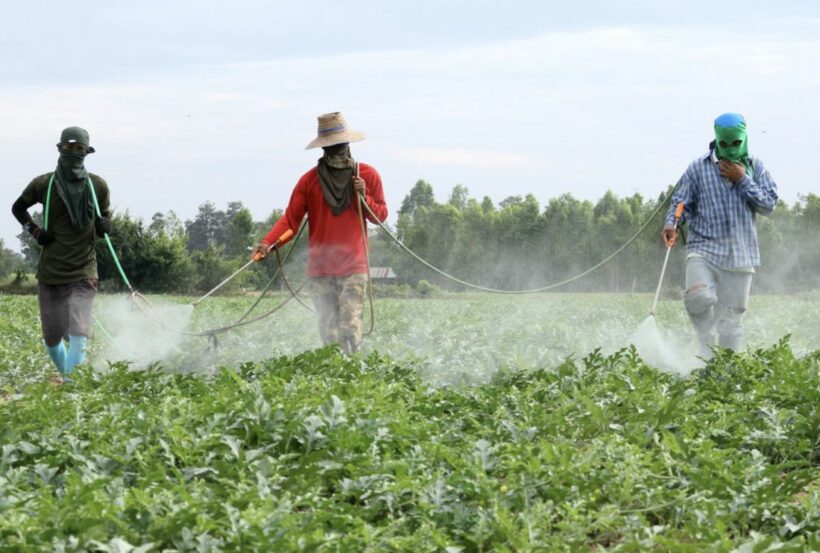 A farmers' organisation will appeal to the Central Administrative Court on Monday October 28 for an injunction on the ban of three agricultural chemicals – paraquat, chlorpyrifos and glyphosate – which was approved by the unanimous vote of Hazardous Substance Committee on Tuesday.
The secretary-general of Federation of Safe Agriculture (FSA), said on Saturday that the FSA and representatives of farmers who grow sugarcane, tapioca, oil palm, rubber, corn, and fruits will approach the court seeking a stay.
"There are currently no concrete measures to provide alternative pesticides or weed killing machines to affected farmers by the government, which means farmers have to take care of the weed/pest problems by hiring additional labourers," he said. "In the end, the ban on the three chemicals will only increase the production costs," according to the secretary.
He said he will ask for a stay on the grounds that the voting process of the Hazardous Substance Committee did not comply with the prime minister's order to have the issue discussed by four related parties: the government, importers, farmers and consumers. "There was no presence of importers at the meeting, and representatives of farmers only came from the organic agriculture group and lacked the presence of farmers of economic crops who rely on these chemicals," he said. "I hope the court will consider halting the ban until the issue is thoroughly studied by related parties and suitable supporting measures are ready."
The secretary general will submit a letter to Hazardous Substance Committee to question the possible double standard of Thailand still importing fruits and vegetables from countries that allow paraquat and glyphosate, including China, Japan and the US. "If we ban these substances in Thailand, we should stop importing products from these countries too, or domestic products won't be able to compete due to increased costs."
Statistics from Department of Agriculture reveal that Thailand still has stocks of nearly 30,000 tons of these three chemicals, and the cost to safely eliminate them is estimated at 3 billion baht.
SOURCE: nationthailand.com
Keep in contact with The Thaiger by following our
Facebook page
.


Have something to say? Scroll down to leave a comment, or visit our Thaiger Thailand Q&A Forum to discuss people, events, to-do and more with the local community.

Read more headlines, reports & breaking news in Thailand. Or catch up on your Thailand news.

Unemployment rises 34% in Phuket due to virus's impact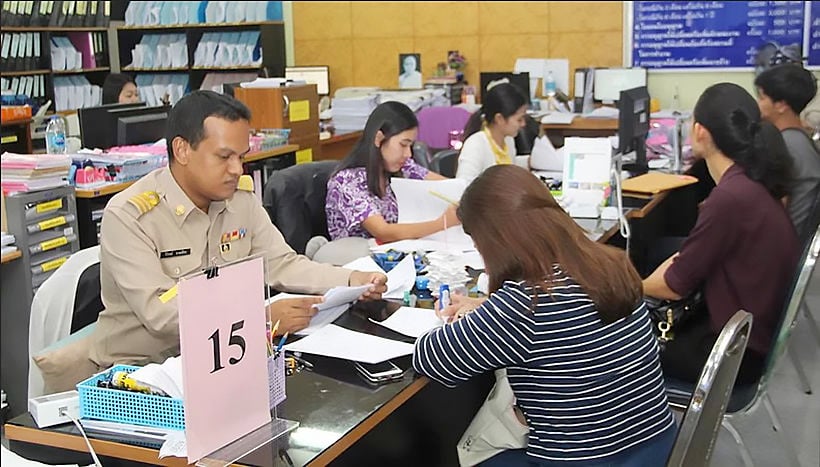 Unemployment on the resort island of Phuket is up 34% year on year due the impact of the COVID-19 coronavirus outbreak, according to the Phuket Provincial Employment Office (PPEO).
"After Chinese government banned their citizens from travel abroad because of COVID-19, the number of people coming to register as unemployed has been rising quickly. About 80 people come to register as unemployed every day. In total about 1,000 people registered as unemployed between January 26 and February 20. They all used to work in the hospitality industry, as tour guides, hotel staff or boat drivers."
The rise marks a 34% increase on the number of people formally registered as unemployed compared with the same period last year.
PPEO spokeswoman Thatkwan Surin told reporters that "Staff of hotels, tour operators and restaurants that opened especially to serve Chinese tourists are the main ones affected, as their companies have lost their main source of income and need to cut costs" The spike in Phuket's jobless has created a surplus of qualified candidates, according to Thatkwan.
"The PPEO currently has only 112 vacancies recorded in our system, with 335 people qualified for those positions. We have helped those people seeking work by registering them to receive compensation from social security, suggesting new jobs to them and we will hold a job market event on March 15."
"At the event, there will be more than 40 vacancies available, but that will be for around 1,000 people to apply for."
(The Thaiger thinks this statistic of 34% sounds extremely high and will follow up the numbers reported in Phuket News with the PPEO.)
SOURCE: The Phuket News
Keep in contact with The Thaiger by following our
Facebook page
.
Consumer groups warn of risks in buying a new Chevrolet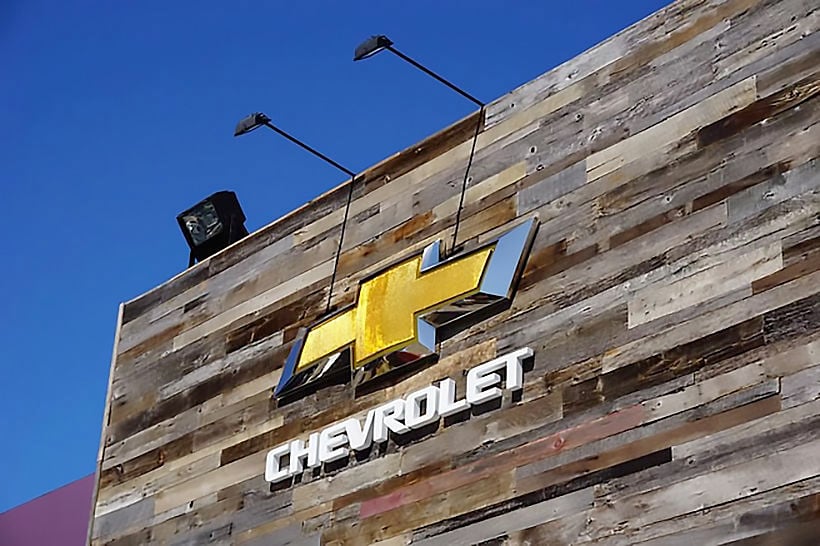 General Motors' decision to pull production of its Chevrolet line out of Thailand has prompted consumer advocacy groups to remind prospective buyers of risks. The Foundation for Consumers and the Office of the Independent Committee for Consumer Protection said yesterday that buyers "should be wary of uncertainty as General Motors will pull its operation out of the country" by the end of this year.
"Consumers risk being stranded with no after-sales services such as maintenance, spare parts supply and the quality guarantee of the product. They could face problems since the operator has announced the decision to end the production, distribution and all businesses in the country."
The warning followed GM Thailand's campaign that gives discounts of nearly 50% as the carmaker tries to clear 5,000 vehicles in its stock before the closure.
The two consumer groups called on GM Thailand to continue after-sales service for at least four years to show its responsibility for the products sold to consumers. GM has said the three year or 100,000-kilometre warranty will still apply on all models. GM Thailand posted a message on Facebook indicating its service centres will continue operating, but did not specify which dealers will continue offering service.
In addition to consumers, owners and used-car dealers who have the brand in stock are worried about their future. One Chevrolet pickup truck owner said he's begun worrying about the availability of spare parts and maintenance. "I think I will have to pay more for them," he said, though he added he would not sell his vehicle due to its quality.
A mechanic in the central Chai Nat province says Chevy owners should not overreact, as independent factories will produce spare partsafter GM's departure.
"It's the nature of the spare parts industry. Where there's demand, factories will produce parts to supply the market."
Used-car dealers are also fretting about their stock, fearing banks will unlikely lend to buyers when the manufacturer ceases operations.
Boonthanom Phisoot, the president of the used-car dealers' association in Chiang Mai, urged the government to help Chevrolet owners to boost confidence for buyers, saying secondhand car dealers could fall into debt if they have stocked Chevrolets. One dealer said he planned to sell Chevrolets at cost or offer credit to buyers.
SOURCE: Bangok Post
Keep in contact with The Thaiger by following our
Facebook page
.
Thai MotoGP will go ahead after coronavirus check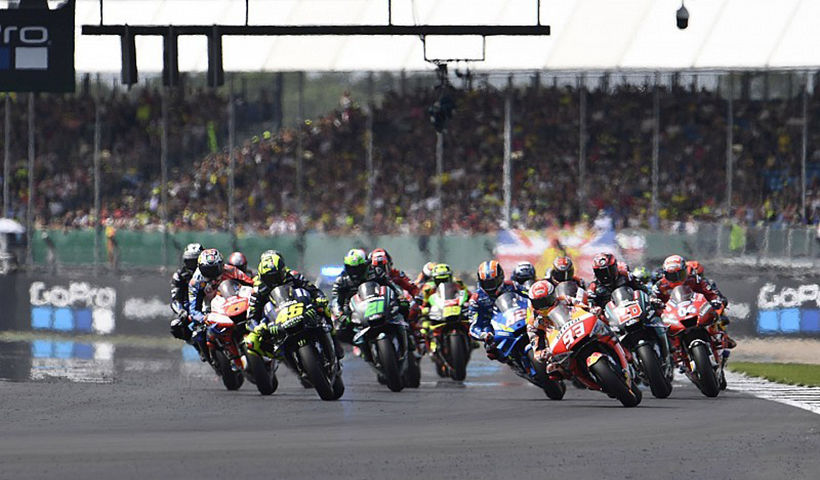 Race organisers yesterday announced that The Thailand MotoGP race in March will go ahead as planned, saying the government has decided theere is "no major risk" from the COVID-19 coronavirus.
A statement from organisers of the race in Buri Ram on March 22 said: "With the outbreak of coronavirus affecting a number of locations and events worldwide, the decision required official consideration as the situation in Thailand was monitored."
The statement added that Thailand's infected patients are under care and strict preventive measures are in place, "resulting in the highest rate of fully recovered patients worldwide."
Globally, more than 2,200 people have died from the virus, all but 11 of them in China, where a number of sports tournaments and events have been cancelled or postponed.
They include the Chinese Formula Grand Prix, scheduled for Shanghai on April 19, which was axed, while the World Athletics Indoor Championships in Nanjing have been pushed back to 2021.
SOURCE: Bangkok Post
Keep in contact with The Thaiger by following our
Facebook page
.