Farmers seek injunction on chemical ban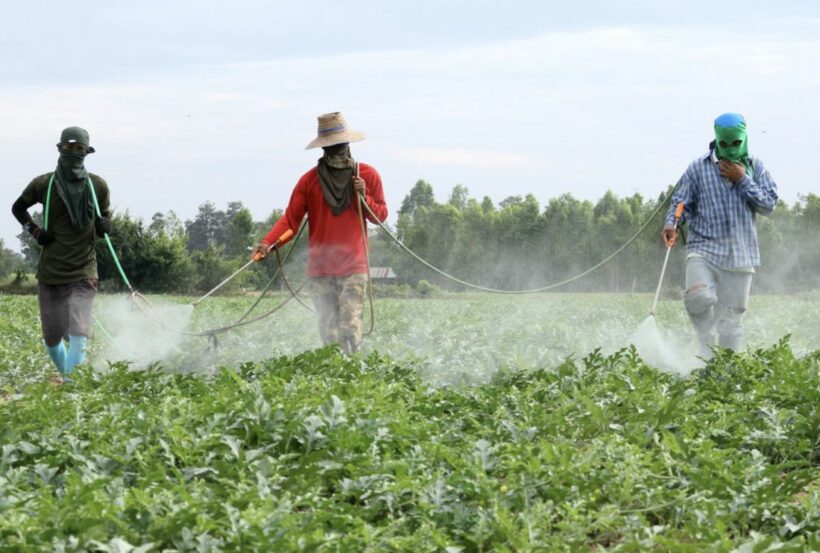 A farmers' organisation will appeal to the Central Administrative Court on Monday October 28 for an injunction on the ban of three agricultural chemicals – paraquat, chlorpyrifos and glyphosate – which was approved by the unanimous vote of Hazardous Substance Committee on Tuesday.
The secretary-general of Federation of Safe Agriculture (FSA), said on Saturday that the FSA and representatives of farmers who grow sugarcane, tapioca, oil palm, rubber, corn, and fruits will approach the court seeking a stay.
"There are currently no concrete measures to provide alternative pesticides or weed killing machines to affected farmers by the government, which means farmers have to take care of the weed/pest problems by hiring additional labourers," he said. "In the end, the ban on the three chemicals will only increase the production costs," according to the secretary.
He said he will ask for a stay on the grounds that the voting process of the Hazardous Substance Committee did not comply with the prime minister's order to have the issue discussed by four related parties: the government, importers, farmers and consumers. "There was no presence of importers at the meeting, and representatives of farmers only came from the organic agriculture group and lacked the presence of farmers of economic crops who rely on these chemicals," he said. "I hope the court will consider halting the ban until the issue is thoroughly studied by related parties and suitable supporting measures are ready."
The secretary general will submit a letter to Hazardous Substance Committee to question the possible double standard of Thailand still importing fruits and vegetables from countries that allow paraquat and glyphosate, including China, Japan and the US. "If we ban these substances in Thailand, we should stop importing products from these countries too, or domestic products won't be able to compete due to increased costs."
Statistics from Department of Agriculture reveal that Thailand still has stocks of nearly 30,000 tons of these three chemicals, and the cost to safely eliminate them is estimated at 3 billion baht.
SOURCE: nationthailand.com
Keep in contact with The Thaiger by following our
Facebook page
.
Never miss out on future posts by
following The Thaiger
.
Harry Potter-themed protest openly questions monarchy's role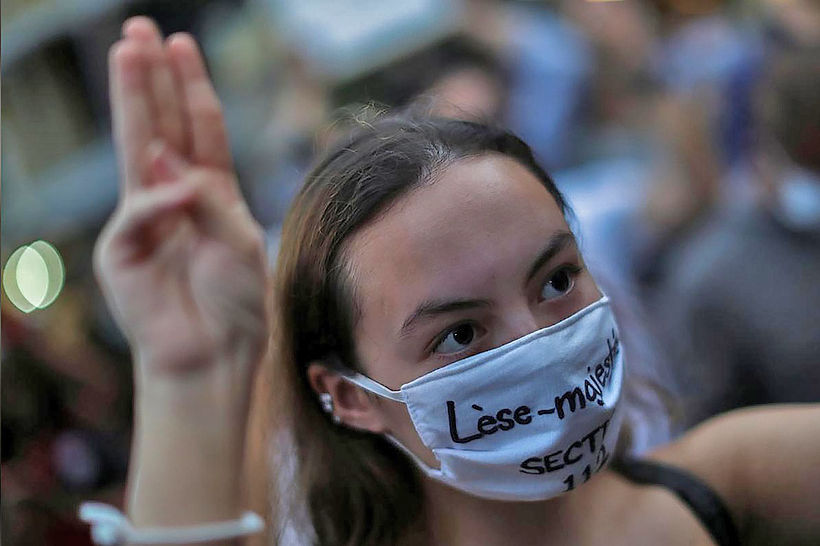 Thai protesters strayed into more sensitive territory Monday night as they added the prickly, and largely taboo, topic of the Thai monarchy to the list of issues to include in their demonstrations. At a Harry Potter-themed rally, dubbed "Harry Potter versus You-Know-Who or He-Who-Must-Not-Be-Named", anti-government demonstrators at Bangkok's Democracy Monument demanded changes to Thailand's revered monarchy and called for curbs to its power, in an unusually frank public outburst. Thailand's royal family is held in high regard and deeply respected by a large percentage of the population. Legally, HM the King sits atop the country's constitutional monarchy. Defaming the royal […]
Dozens of Burmese, Thai workers demand back pay, benefits in Phuket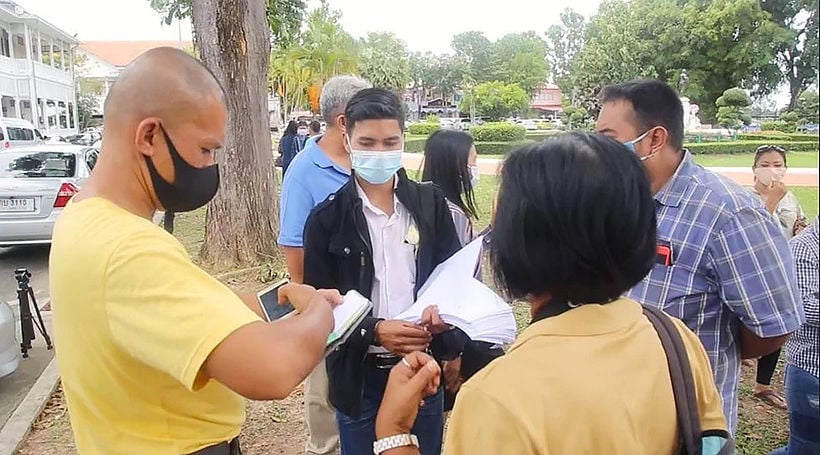 An estimated 100 Burmese and Thai workers went to Phuket Provincial Hall yesterday to report their employer for not paying them for 3 months, and to try and get some clarity if they still have jobs. They filed their complaint with the ombudsman's office and the Labour Protection Social Security Office. 27 year old Burmese national Min Thu Khu explained to reporters that the workers' predicament began in May, when many filed for the income support they are entitled to under the Social Security Act. Section 33 of the act entitles employees to compensation during periods of work cessation at […]
Police seize property valued at 200 million baht from suspected hill tribe drug gang – VIDEO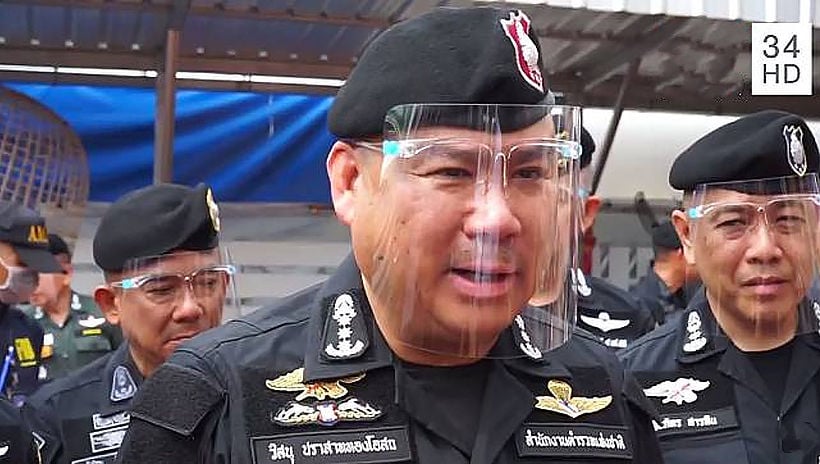 Anti-narcotics police in 4 provinces seized property valued at around 200 million baht from a suspected drug trafficking gang… mostly northern hill tribe people, in coordinated raids yesterday. 30 targets in Bangkok and Hua Hin, as well as in northern and southern provinces, were raided by armed officers. 24 houses, 5 shophouses, 12 land title deeds, 22 cars and 27 motorcycles were impounded. With a search warrant, police searched a large house in Hua Hin, allegedly owned by a female hill tribe member named Wanpen Sattunyakul, and found more than 10 other tribe members living there. All of them reportedly […]