National Geographic tries to secure rights to produce Tham Luang rescue doco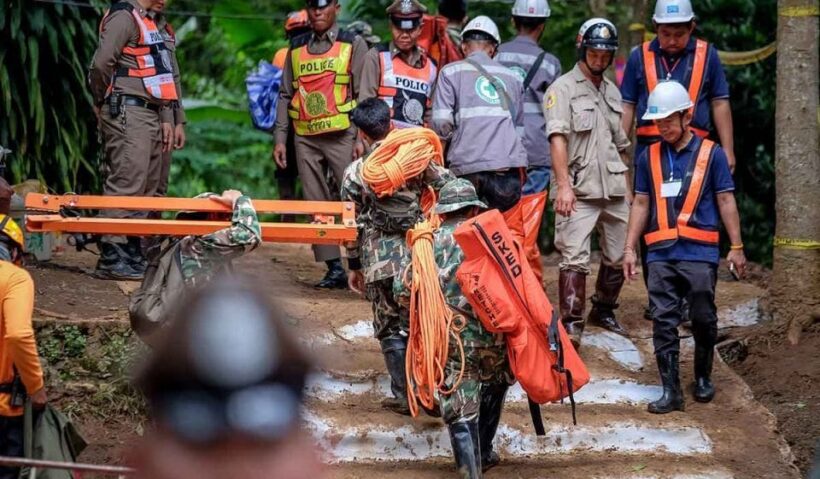 National Geographic has made top level contact with the government-appointed Creative Media Committee to negotiate shooting a documentary about last July's dramatic rescue operation at the Tham Luang caves in Chiang Rai.
British diver Rick Stanton, who was actively involved in the complicated rescue operation to save the 13 young Mu Pa footballers, says that the British cave diving team wrote a letter to the guardians about their project to shoot a film for National Geographic.
The team says the film would be directed by David McDonald, who won an Oscar for "The Last King of Scotland" and he wants to capture the real story of the dramatic operation, the spirit of international cooperation and the experiences of the 13 who were trapped underground for almost three weeks.
Rick, along with some members of the production team visited the 13 footballers and their coach earlier this year and were informed about the Creative Media Committee's selection of two film production houses which had passed the committee's qualification screening. It was reported that the two companies wanted the movie rights to be granted to only one winner.
Rick has told Thai PBS that, in case the film rights were granted to one production company, National Geographic would not be able to continue with its project, as planned.
Lt-Gen Veerachon Sukonthapatipark, spokesman of the Creative Media Committee, said he expected the movie rights issue to be concluded next week adding that he was optimistic that the rights would not be granted to just one producer.
The 13 footballers are represented by the Tham Luang Company set up by their parents and guardians to handle the potential commercial benefits from film and book rights.
Watch The Thaiger's short tribute to the drama surrounding last year's cave rescue…
Keep in contact with The Thaiger by following our
Facebook page
.
Never miss out on future posts by
following The Thaiger
.
25 arrests as police shut down online gambling sites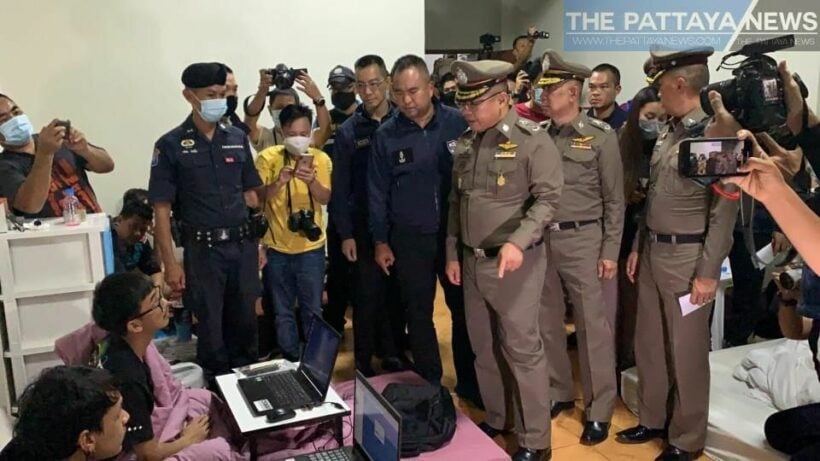 25 Thai nationals have been arrested after investigators uncovered 6 online gambling websites run by a gang with funds running into millions of baht. The Pattaya News reports that arrests have taken place in the northern city of Chiang Rai and in Nonthaburi, just north of central Bangkok. It's understood officers have been tracking the websites for several months.
The first arrests, in Chiang Rai, apprehended a 30 year old man and his 25 year old associate, who it's believed were running the operation, in addition to 22 others working for them. 40 phones and 8 computers were also confiscated during the raid and arrests. The subsequent questioning of the people they arrested led police to a female website administrator in Nonthaburi. She is accused of getting gamblers to pay money into the company's bank accounts. A further 14 mobile phones and 4 laptops were seized during her arrest as evidence in the case.
The suspects are currently being held in Bangkok and have been charged with organising, advertising, and encouraging illegal gambling. The investigation is ongoing.
SOURCE: The Pattaya News
Keep in contact with The Thaiger by following our
Facebook page
.
Never miss out on future posts by
following The Thaiger
.
PM to tackle Northern Thailand's seasonal haze… again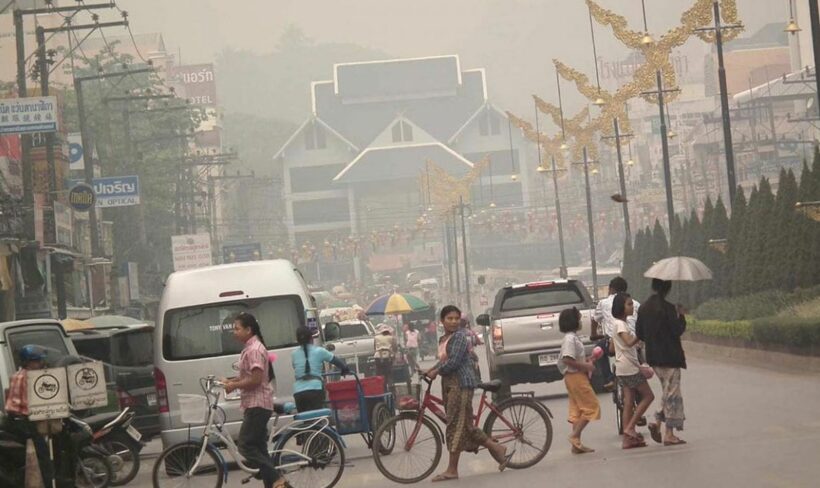 The Thai prime minister says he's working on a plan to tackle Northern Thailand's seasonal haze problem by cutting back manmade bushfires known to largely contribute to the air pollution. The issue has been broadly covered in Thai and foreign media for years, and been followed up with ministerial visits, promises, and little else.
PM Prayut Chan-o-cha spoke with governors of 17 northern provinces affected by seasonal haze, saying that he plans to supply villagers and local organisations with equipment, but reports did not go into much detail about what tools locals would get. He says authorities and state agencies need to step in to help combat the haze problem, suggesting that provincial governors head the local fight against wildfires.
"It's important to eradicate the root cause of wildfires that result from villagers' way of life… Even more farming space should be provided to farmers who need it to protect natural resources from being destroyed."
Prayut added that it's important for state agencies to collaborate on the firefighting effort and said members of the public can help raise awareness about wildfires.
The annual haze/smoke/air pollution problem is not just a Thai issue with the neighbouring countries, particularly Myanmar, causing their fair share of the illegal plantation fires, as shown in sharp detail in the satellite images.
Read The Thaiger's take on the annual 'smoke' problem HERE.
SOURCE: Chiang Rai Times
Catch up with the latest daily "Thailand News Today" here on The Thaiger.
Keep in contact with The Thaiger by following our
Facebook page
.
Never miss out on future posts by
following The Thaiger
.
2 Burmese nationals arrested while crossing river into Thailand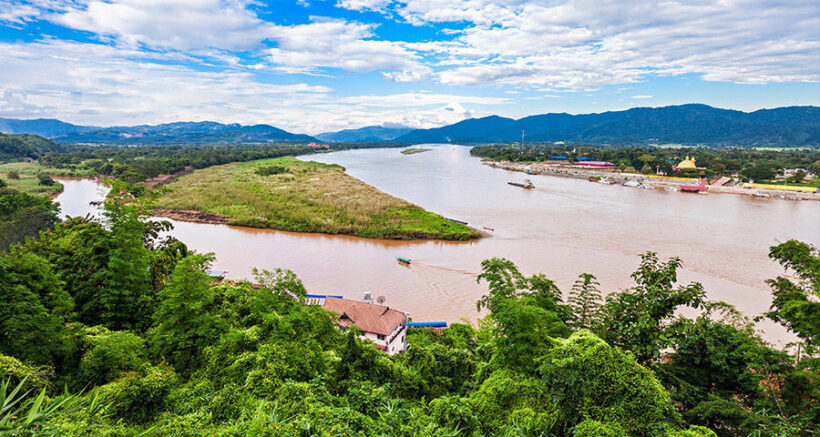 Border forces have arrested 2 Burmese nationals as they were crossing a river in the northern province of Chiang Rai in an attempt to enter Thailand. There has been an increase in security patrols along the border with Myanmar in recent weeks, as the country experiences a spike in Covid-19 cases. There have been reports of Burmese nationals attempting to enter Thailand without submitting to any of the Covid-19 measures currently in place, including testing and mandatory quarantine.
The latest arrests are of a 20 year old man named only as Saiunkaew, and 30 year old Sailu. Both men were detained while crossing the Mae Sai river, in the Koh Chang sub-district of Chiang Rai.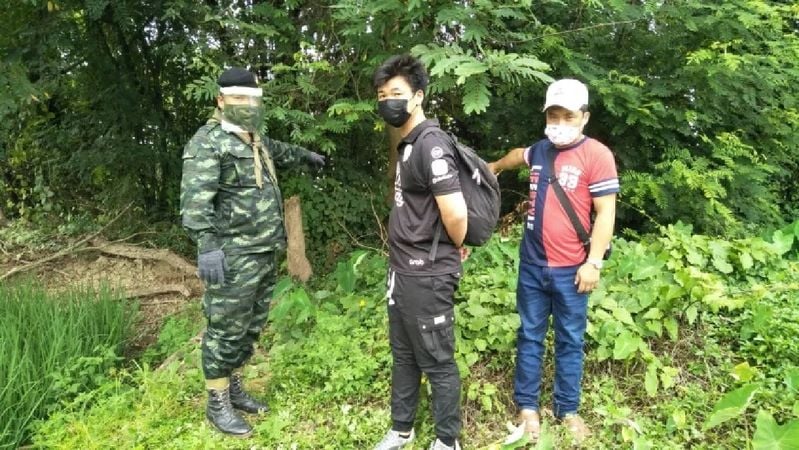 PHOTO: Nation Thailand
Saiunkaew says he travelled from Myanmar's Shan state and claims he was on his way to study at Chiang Mai's Mahachulalongkorn Rajavidyalaya University. He says he paid 4,000 baht to an agency in his home country to facilitate his border crossing. Sailu says he was hoping to find work in Thailand, adding that he paid 17,400 baht to Burmese border officials in order to allow him cross. Both men are now being processed by Chiang Rai Immigration, after which they will be deported to Myanmar.
SOURCE: Nation Thailand
Keep in contact with The Thaiger by following our
Facebook page
.
Never miss out on future posts by
following The Thaiger
.