Greater Pattaya hosts hotel and tourism forum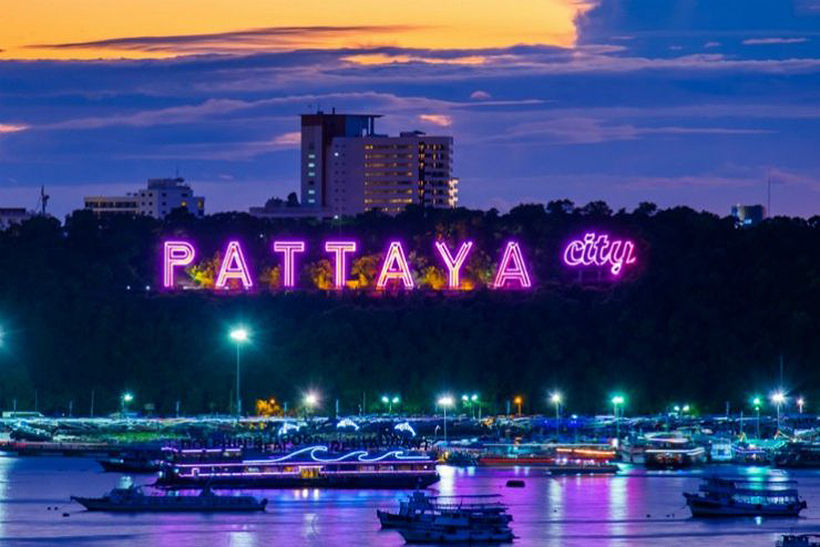 On Thursday, September 5 a hotel and tourism market update event covering Greater Pattaya will be held at the Holiday Inn Pattaya.
Jointly organised by industry leaders STR, Horwath HTL, C9 Hotelworks and the AMCHAM Thailand, the event will feature key hospitality operating and performance metrics.
A special panel on the emerging trend of hotel residences will include senior executives from InterContinental Hotels Group, Baker McKenzie and leading Thai property portal FazWaz.
The event is relevant for hotel and tourism managers, developers and those wishing to understand more about current market trends. For hotels undertaking their 2020 Business Plans, the data presentation will be invaluable.
Attendance is free, registration is required.
For register please click HERE.
Keep in contact with The Thaiger by following our
Facebook page
.
Thai Fruit Golden Month festivals to be held in 8 Chinese cities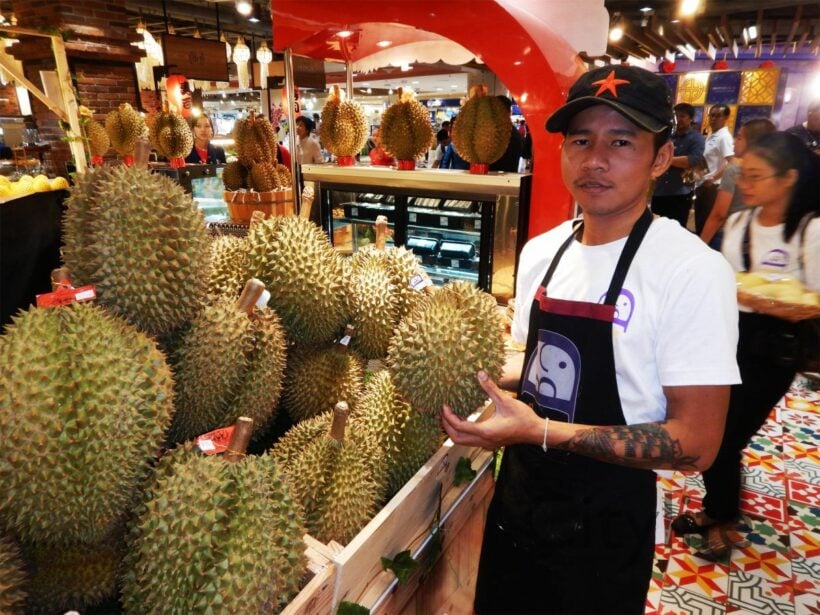 8 Chinese cities will host Thailand Fruit Golden Months Festivals as local governments there begin easing lockdown measures and travel restrictions. The director-general of the Department of International Trade Promotion made the announcement yesterday, saying the the festivals will promote Thai fruit exports around China.
"The campaign aims to increase the export of durian, mangosteen, longan, mango, rose apple, coconut, pomelo and banana. China will host the festivals from May to July in Shanghai, Qingdao, Nanning, Chengdu, Chongqing, Xian, Xiamen and Kunming."
"For offline activities, sales booths will be set up at leading department stores in each city. As for online activities, the department and the local authorities will jointly host online business matching from May onwards to invite Chinese retailers to order Thai fruits online to sell in their stores as well as hold promotional campaigns with Chinese mobile applications, like Geso and Hema, to increase sales."
"The department will also promote Thai fruits in other markets, such as Singapore, Myanmar and Laos in a similar manner once the local governments ease lockdown measures."
In April, at the height of the Covid-19 pandemic, China opened 2 border gates in its southern Guangxi province to allow imports of Thai fruits from the Vietnamese side. Chinese are big importers of Thai fruit, especially Thai-grown durian.
SOURCE: Nation Thailand
Keep in contact with The Thaiger by following our
Facebook page
.
Pattaya police chief battles Thailand's Iron Chef in cook-off for the needy – VIDEO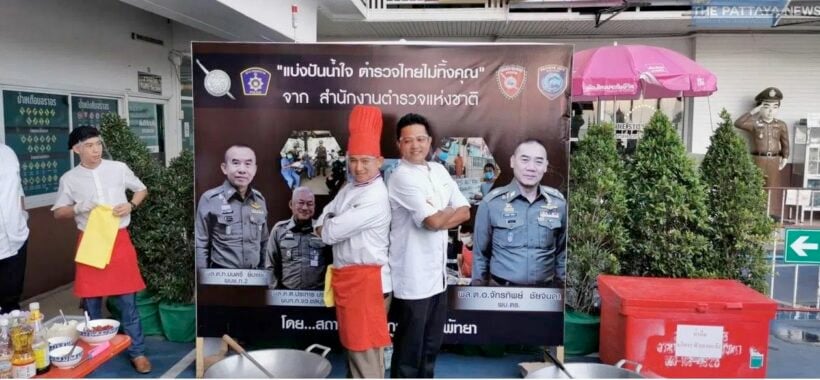 Police in Pattaya are doing more than continue their project to cook food for the needy and unemployed: yesterday they had an upbeat cook-off between the police chief and a famous Thai TV chef. The project is designed for locals who are unemployed or furloughed due to the current Covid-19 crisis. Read more about that HERE.
The Pattaya City police chief took on Thai celebrity chef Kengraratwat Wichianrat, from the show Iron Chef Thailand. The chief is wearing the red hat in the video below:
They cooked around a hundred meals for some of the locals deeply affected by the lockdowns ad closure measures, while officers provided proper physical distancing, hygiene standards and a queue system for diners, all of whom ate for free.
SOURCE: The Pattaya News
Keep in contact with The Thaiger by following our
Facebook page
.
Visakha Bucha Day, Buddhist holiday – alcohol ban today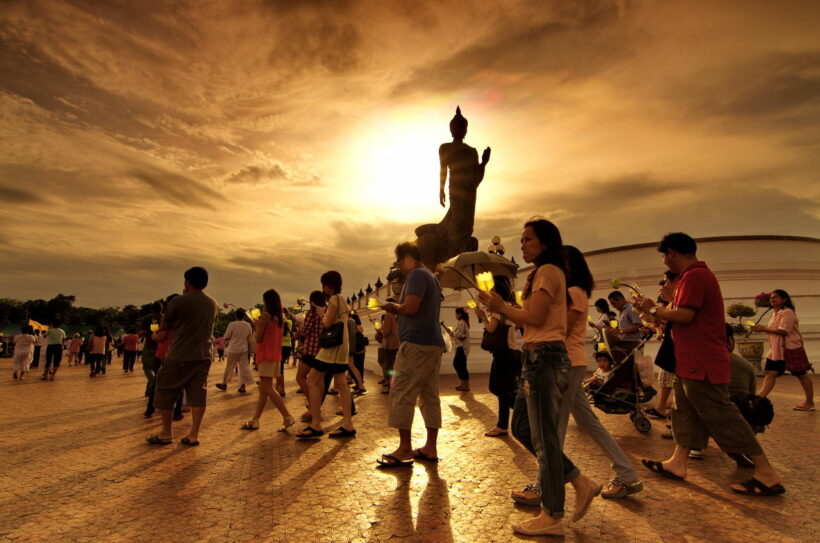 Today is a public holiday in Thailand to mark Visakha Bucha Day, the most significant day in the Buddhist calendar, commemorating three defining events in the life of the Lord Buddha; his birth, attaining enlightenment at 35 years old, and then his death 45 years later, which all occurred on the full-moon day of the sixth lunar month.
Visakha Bucha Day is one of the most important Buddhist holidays in the Thai calendar and this year it takes place on May 6, 2020. It is important as it was the day of three important incidents that occurred during the life of Lord Buddha. They all happened on full moon of the sixth lunar month.
Traditionally, Buddhists gather at temples to perform the 'wian tien' ritual, walking in circles three times around the main temple building with lighted candles. But this year the government has urged Buddhists not to gather together for this ritual and, instead, celebrate the event at home with family.
Buddha was born in India some 2,500 years ago as a rich prince, but he left that life of luxury to seek out wisdom from the wise hermits who lived in woodlands scattered throughout the region at the time. He felt disappointed, however, and instead meditated under a Bodhi tree. There, he is believed to have attained enlightenment at the age of 35 and to have formulated the basic tenets of Buddhism. Later, at age 80, he died. Buddhists believe he then entered the state of "nirvana" and escaped all suffering, death, and reincarnation.
In Thailand, Visakha Bucha Day is a time when the devout visit local temples to "make merit," by giving donations and engaging in various rituals. While there, they also listen to sermons on Buddha's teachings, meditate, recommit themselves to follow the precepts of Buddhism, and offer food to temple workers. Some also set birds or fish free as a means of eliminating "negative karma".
Keep in contact with The Thaiger by following our
Facebook page
.