Pattaya court dismisses charges against 2018 protesters but fines rally organiser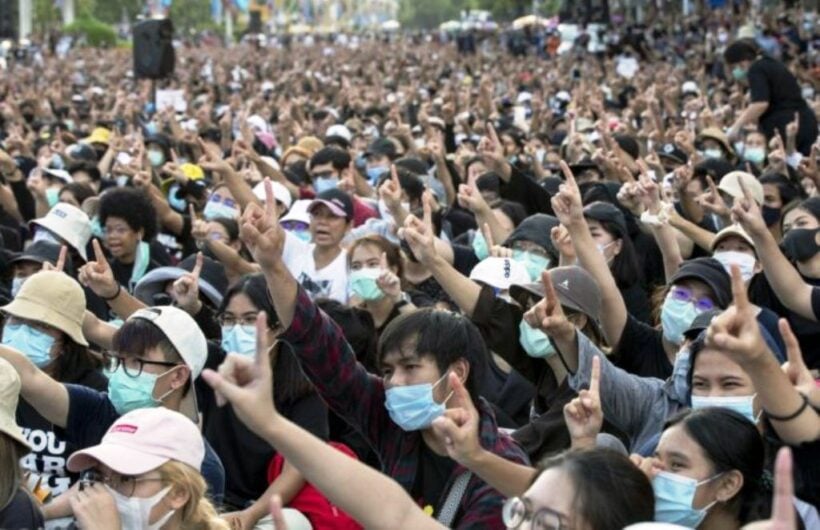 A Pattaya court is dismissing charges against 2018 anti-junta protesters but has fined the rally's organiser. The 11 activists were let off the hook after an appeals court reversed a decision that was made by a Criminal Court which said they violated a directive against political gatherings. Originally, the protesters were set to pay up to 10,000 baht in fines and/or spend up to 6 months in jail.
Instead, the appeals court told protest leader Sirawit "Ja Niew" Serithiwat to pay a 3,000 baht fine citing he held an assembly without a proper license.
But Sirawat says he notified the police by phone about the planned rally. Sirawat was a leading member of the New Democracy Group, in which he held a rally under his "Start-Up People" movement in Pattaya, which only had 100 people attend.
Sirawit was less than thrilled about accepting the fine and still says the group did nothing wrong. He says the government can't stop the social movement that has swept the nation in recent weeks over people demanding democracy. He says now, he will join with the student-led anti-government group that have been holding rallies in Bangkok at Thammasat University.
SOURCE: Pattaya Mail
Keep in contact with Thaiger by following our Facebook page.
Never miss out on future posts by following Thaiger.
Attendance on the wane for Thai democracy protests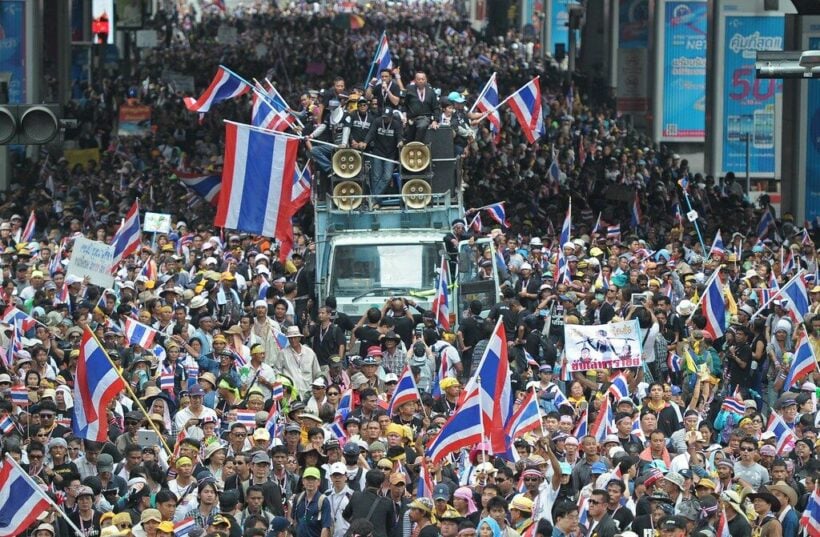 While protesters against the Thai government are continuing as they have for endless months, attendance is lessening in the face of crackdowns, coups and Covid-19. The throngs of 10,000 plus protesters, mostly energetic youth, that waved The Hunger Games 3 finger salute and demanded change in Thailand last summer have thinned to a few thousand or less these days.
The government isn't in the clear yet though, as the protester's calls to replace the current government, lessen the power of the Thai monarchy, and draw up a new constitution are still popular ideas. But a number of factors are causing protester size and vigour to wane.
The second wave of Covid in December quickly curbed the daily demonstrations for fear of spreading the virus. After that, the coup in Myanmar on February 1 has brought massive protests with international attention shifting to the growing humanitarian crisis just across the border. On top of the pandemic and the Burmese coup, the Thai government has taken a much more hardline approach to protesters in recent months.
Police began fighting back against mass demonstrations, dispersing crowds with water cannons, tear gas, and rubber bullets. And after 2 years of leniency, the government has begun prosecuting people under the strict lèse-majesté laws, where offending the monarchy can carry harsh punishment including a jail sentence of up to 15 years.
Anon Nampa, a human-rights lawyer, and Parit "Penguin" Chiwarak, a student activist, have already been arrested under this law and held without bail. Arrests like these have been demoralising for the pro-democracy movement, and have scared away a lot of Thai protesters. Many have shifted focus to more immediate efforts to demand the release of the detained protest leaders.
Even with the crowds shrinking, the protests have already brought about change, bringing once unspeakable conversations into the national conversation, and keeping pressure on Thailand's leaders. Opposition is growing, with efforts to push no-confidence votes and amendments to the constitution being constantly proposed and advocated.
SOURCE: The Economist
Keep in contact with Thaiger by following our Facebook page.
Never miss out on future posts by following Thaiger.
Burmese refugees are being aided, PM Prayut assures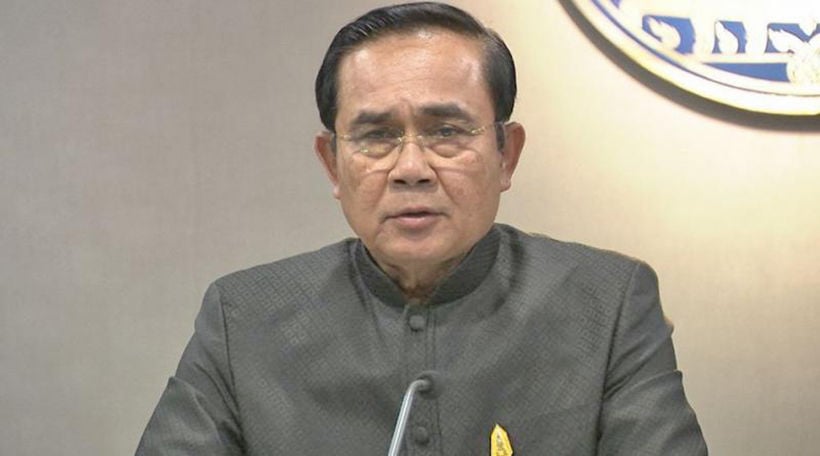 Burmese refugees along the Thai-Myanmar border are being provided with humanitarian assistance according to a statement by PM Prayut Chan-o-cha yesterday. PM Prayut spoke about the growing crisis at Government House Wednesday after a cabinet meeting. He said that the two countries, since they are neighbouring, need to be in agreement and work together and Thailand can't take sharp independent action. He believes the problem must be addressed diplomatically.
The remarks come in defence of growing concern that the Thai government is not doing enough to help Burmese refugees affected by the military crackdown. PM Prayut pointed out that there's already a government body in place designed to address and handle issues along the border, called the Thai-Myanmar Township Border Committee.
"It doesn't mean we don't care when speaking in terms of humanitarian affairs because it is about human lives. The government has suggested guidelines to solve [the crisis] via the Ministry of Foreign Affairs and ASEAN which will have a meeting shortly. We must solve the problem systematically. Because our two countries are next to each other, we can't take decisions by ourselves. As for violence, we disagree [with it]."
The Immigration Bureau Chief estimates there are about 2,000 Burmese refugees currently in the Mae Hong Son province. Several Burmese refugees have even been treated within Thailand after being injured fighting inside the Myanmar border.
The issue is exacerbated by a dual crisis with the crackdown on protests following the Burmese coup and the expanding outbreak of Covid-19 transmission. Government officials are calling for cooperation along the border and in both countries to try to resolve the refugee crisis as well as contain Covid-19 outbreaks, which are currently on the rise again.
Six more checkpoints have been reopened in the meantime along the Thai-Burmese border since March. 46 of the 97 border openings are currently open with checkpoints in operation..
SOURCE: Bangkok Post
Keep in contact with Thaiger by following our Facebook page.
Never miss out on future posts by following Thaiger.
Red Shirts leader vows to hold April 4 protest aimed at toppling government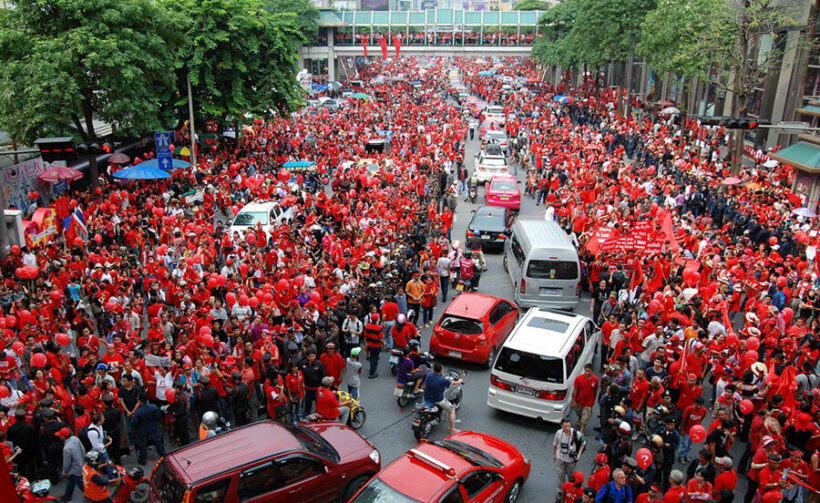 The chairman of the United Front for Democracy against Dictatorship, whose supporters are commonly known as the Red Shirts, says he will lead a protest on April 4 with the aim of toppling the government. Jatuporn Promphan vows to take charge of what he's calling a prolonged protest, to oust the administration of PM Prayut Chan-o-cha.
According to a Thai PBS World report, Jatuporn has remained on the sidelines since his release from prison in August 2016, more of an observer than a participant in the ongoing political protests. However, in a Facebook Live broadcast, he says the situation in Thailand has reached a critical point and he can no longer look on without acting. In yesterday's live feed, he pledged to heed the call of Adul Khieuboriboon, leader of the relatives of the "Black May" victims. Up to 200,000 people took part in the 1992 Black May protest in Bangkok, which was an uprising against the military government of the day.
"The military crackdown resulted in 52 government-confirmed deaths, hundreds of injuries including journalists, over 3,500 arrests, hundreds of disappearances, and eyewitness reports of a truck filled with bodies leaving the city. Many of those arrested are alleged to have been tortured."– Wikipedia.
Jatuporn says the April 4 protest will be similar to the Black May event, which saw people of all political sides join forces to fight dictatorship. He admits that the United Front for Democracy against Dictatorship is no longer seen as a credible political presence in Thailand and that many politicians dismiss the idea that he could attract a mass following. However, he still hopes that a variety of people with differing political views and ideologies will join Sunday's rally.
He says the PM is to blame for the country's problems and must be removed from office if things are to improve for Thailand and its people.
SOURCE: Thai PBS World
Keep in contact with Thaiger by following our Facebook page.
Never miss out on future posts by following Thaiger.