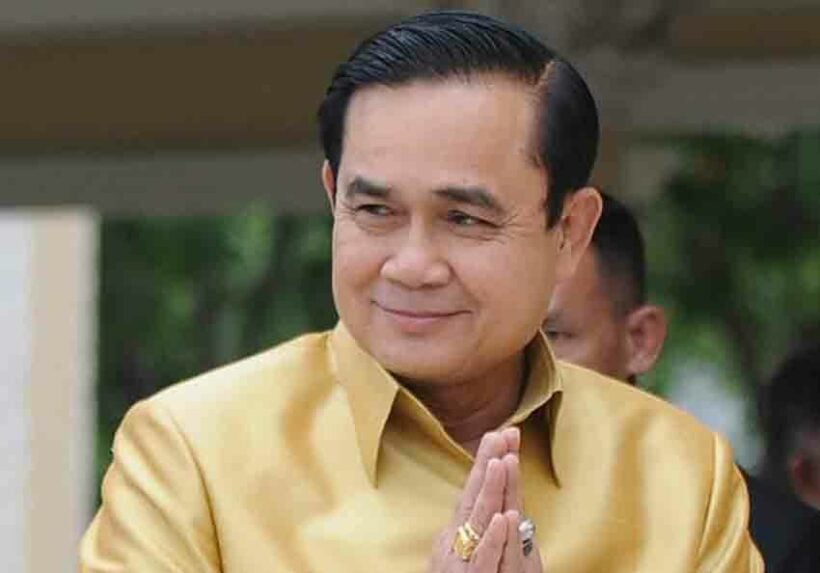 The Thai PM, Prayut Chan-o-cha, says it's not true he's using the 20-year national strategy as an excuse to cling on to power for up to 20 years. According to a Bangkok Post report, the PM rejected the allegation during a speech at a Thai Chamber of Commerce event yesterday.
"Efforts have been made to distort the intention (of the strategy). I insist that I do not want to cling on to power over the next 20 years."
The PM insists the intention of the 20-year strategy is to safeguard Thailand's future by strengthening national security, improving the country's competitiveness, boosting economic growth while safeguarding the environment, and improving social equality. He says the 20-year strategy will enable the country to achieve its goals in an uninterrupted manner. However, its detractors disagree.
According to the Bangkok Post report, critics of the PM and the strategy say it will limit future governments' ability to implement their own decisions and adapt to new circumstances. They say the plan will have an impact on the policies of future governments as they will all have to fall in line with the national strategy. However, deputy PM Wissanu Krea-ngam has previously insisted the strategy can be reviewed and amended every 5 years if necessary.
During yesterday's speech, the PM pointed out that the strategy includes measures to deal with issues like flooding, strengthening the economy, and helping citizens who are struggling with financial hardship and health issues. He says he's willing to listen to his critics and denies being a dictator.
"I am not saying I am better than others. I am ready to listen and make improvements. I am not the stubborn type. If the suggestions are sound, I am ready to take them up and we also have to follow procedures. I always think of how far things can be carried out when it comes to addressing problems. If they want us to solve the problems, we will ask them to be more specific. I am not a mean person or a dictator. We will do as best as we can."
SOURCE: Bangkok Post