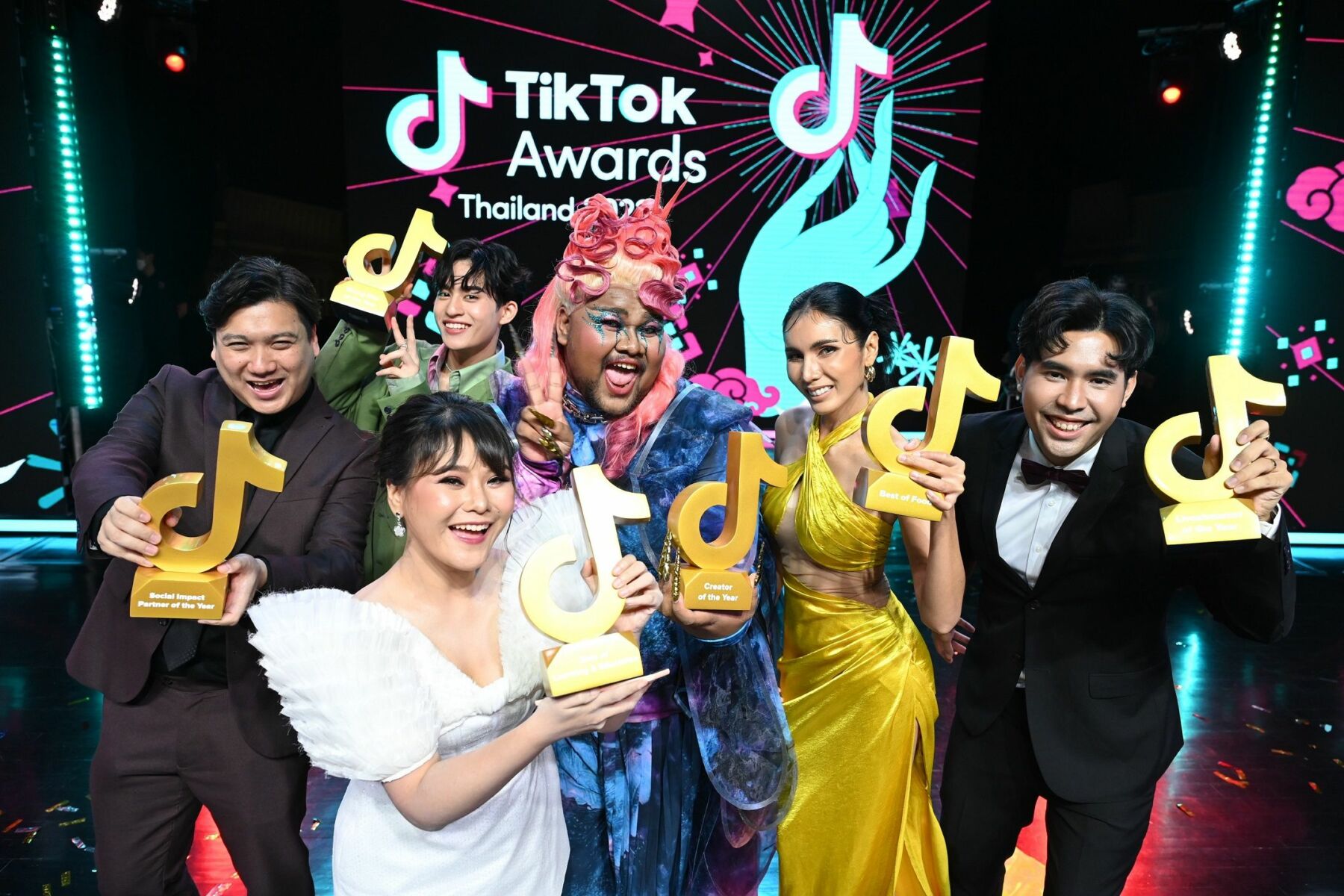 Especially at voting time, fears grow of TikTok 'disinformation' threatening democracy. Politicians and their paymasters are terrified that they can no longer control the supply of information to the public, thanks to platforms like Facebook and TikTok.
With Thailand's general election only a few months away, the Election Commission of Thailand (ECT) is battling to take back control of information through self-censorship of the TikTok video-sharing platform. Ostensibly, this is to keep young voters on the government's straight and narrow path.
TikTok disinformation election centre
A TikTok election centre on the app will communicate propaganda from sources such as the ECT to first-time voters. Paid political advertising will be banned and removed by moderators – not from the whole site, you understand – just from the "election centre."
Election authorities are trying to shore up their credibility ahead of the polls. The US and European Union have banned TikTok from the phones of government employees – much as China has long since banned Zuckerberg's Metaverse and Google's information engine.
The Election Commission has lost a lot of credibility in recent months as it redraws district lines and plans election-day logistics. This latest move will do further harm to the commission's ragged reputation.
The biggest threats to Thai democracy are outright vote buying and ballot-box stuffing, both the primary business of the ECT and decidedly not originating at a kid's video-entertainment site. But "partnerships" with TikTok do generate a lot of clicks.
TikTok disinformation competes with Google, Line
To widespread gasps Sawaeng Boonmee, secretary-general of the commission. said…
"We are making rules and redrawing constituency boundaries based on law, not to please anyone. I don't think anyone believes in us, so we need your help to communicate information to the public."
Sawaeng's opinion is entirely justified. The ECT has been lately cuddling up to the likes Google and Japanese messaging app Line. But the social media landscape has changed since 2019, and the middle-aged civil servants in charge of the kingdom's democracy have no possibility of keeping up, and why should they bother?
True and accurate information has never been a major feature of Thai elections, and the only reason for this focus now is to distract from the "approved" lies pouring from the mouths of candidates. This is accompanied by the eternal complaint of corrupt systems – "young people" will not listen to the lies of self-interested old men, nor accept their dirty money as easily as their grandparents did. Young people may look beyond the propaganda and actually begin to think for themselves. Disaster.
TikTok 'disinformation' policy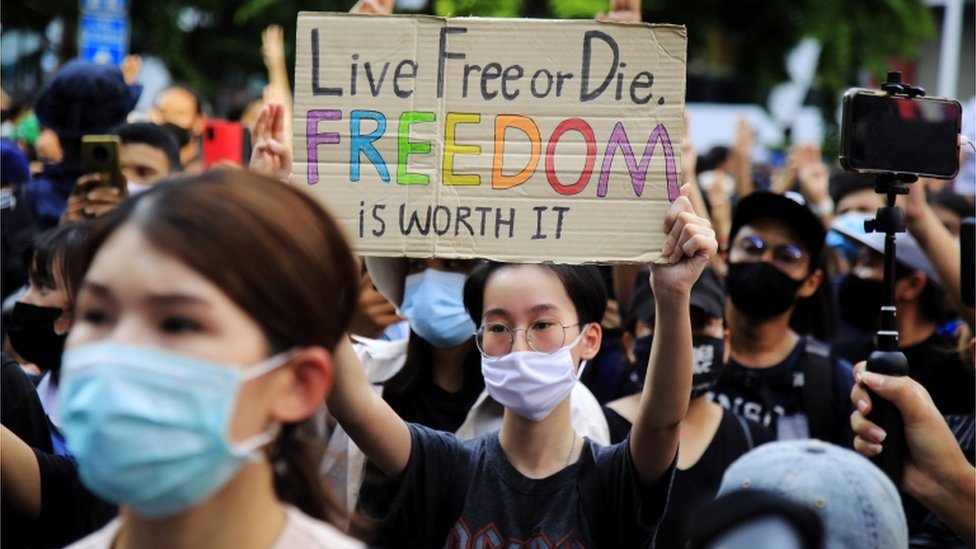 There are 40.3 million adult users of TikTok in Thailand, according to ByteDance advertising materials. Chanida Kiyphun, head of public policy (Yes, you read that correctly: TikTok has a "public policy" division.) at TikTok Thailand is "pleased" the ECT is a fan of TikTok. She said…
"We are pleased that ECT recognises the efficiency of our platform as a channel to communicate with the young generation of voters."
It would be more useful to have spoken to the head of "private policy."
TikTok's popularity comes from its short videos, which are easy to share. It's a ceaseless stream of constant advertising supported by free-to-generate content. TikTok does for information what Pringles and Coke do for nutrition. Brands, politicians, parties and vested-interest groups use the platform to spread cute 20-second clips of their "messages."
There is no worthwhile factual content at all on Tiktok, and no one wants any there. Social media companies like TikTok have already been cowed by governments like Vietnam's to remove posts by activists and dissenters.
Phil Robertson, deputy director of Human Rights Watch for Asia, though not an Asian himself, calls it what it is – censorship – the holy grail of corrupt politicians everywhere. Roberston said…
"But it's not clear how TikTok would judge other political content as 'disinformation' so as to not engage in censorship, and that's what is worrisome."
Censorship – TikTok 'disinformation' threatening democracy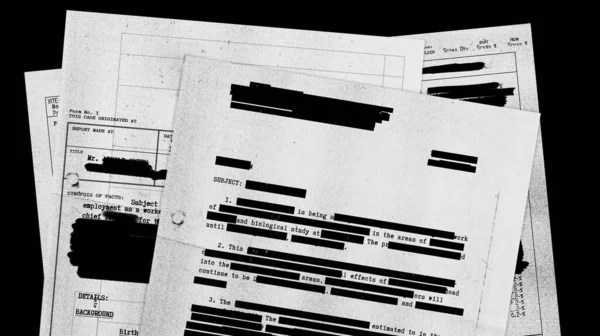 Apps have introduced functions designed to make people governments think that people are thinking twice before posting. University professors trying to post their latest research findings in a 20-second video clip with Taylor Swift backing track are warned of the consequences of misinformation before they share content.
Jirapat Lee, TikTok Thailand's head of product policy – again insisting that TikTok makes policy rather than just money – is censor-in-chief at TikTok. Jirapat attempts to explain…
"All the key learnings that happened in the previous elections will feed into how we prepare for the election for Thailand. For instance, what are the risks that the Malaysia election or Philippines election faced, and how do we incorporate that into our training?"
It is important to TikTok that governments not ban the organisation outright to save their nation's children from the rising sewage. The lessons learned above are not about "young people" or "voting." They are about newly elected, thankful politicians expressing their gratitude to the platform in a variety of ways. The only thing that TikTok is learning is how to better manipulate governments to allow their garbage on air.
Perhaps the most frightening aspect of all this is that around two-thirds of TikTok users are female. Perhaps this is a coincidence, but it sounds remarkably like an ageing and malevolent patriarchy restricting and controlling the information that women want to access. It is particularly interesting that these "old men" are so focused on controlling "young women."
Accounts belonging to government agencies, politicians and political parties will be labelled on the platform, and barred from advertising.
TikTok 'disinformation' benefits the bad guys
TikTok removed more than 9.6 million videos in the Philippines that violated community guidelines from April to June 2022, a 23% quarterly increase. It is unclear how many of these videos contained deliberating misleading information and how many were simply not on point with the Duterte-Marcos party lines.
During the May 2022 polls, individuals admitted to news media that they accepted large sums to work in troll farms operated by political groups. First-time voters were fed videos whitewashing the legacy of dictator Ferdinand Marcos Sr., who ruled for two decades. Fact-checking coalition tsek.ph identified his son, President Ferdinand Marcos Jr., as the biggest beneficiary of fake news in last year's election.
In Malaysia, political parties like Pakatan Harapan (PH) and the United Malays National Organization (UMNO) used TikTok to reach 6 million new voters after the voting age was lowered to 18. Short videos of speeches by Anwar Ibrahim, now the prime minister, shared by popular PH supporters garnered millions of views.
TikTok Malaysia took down three videos for insinuating that race riots could recur after the general election in November. The videos were deemed in violation of TikTok's community guidelines against hate speech.
TikTok 'disinformation' guidelines apply to all markets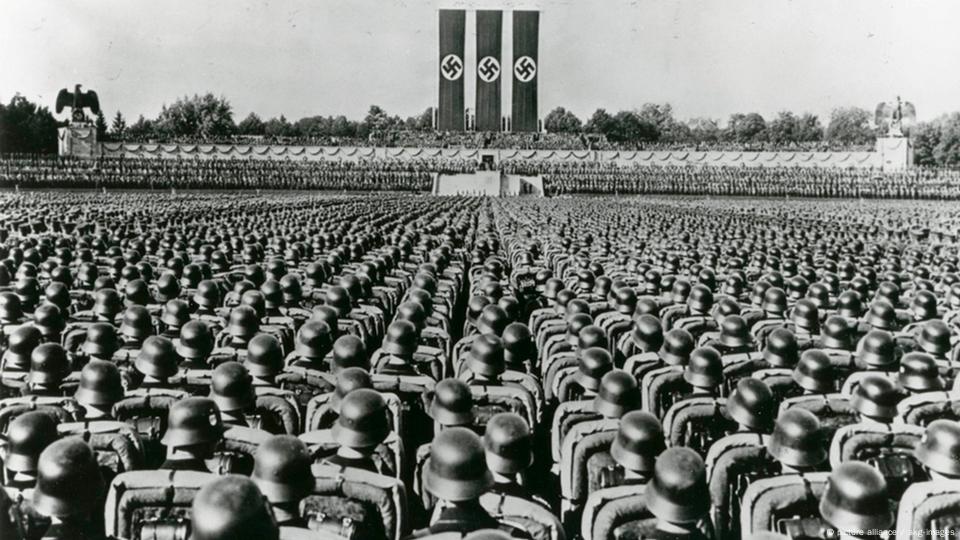 Rules for paid content typically differ by country. Without feeling the need for much credibility, Lee said…
"Our community guidelines apply to all markets. It's not one approach for the Philippines and another for Thailand. The difference is in the details. Risk areas we prioritize are connected to social context. For example, in the Malaysian election, it was race and religion. … In Thailand, we may prioritise other areas, such as disinformation."
As in Thailand, TikTok announced before the Malaysian election that paid political content would not be allowed. But on any social media platform, determining whether an influencer's post is based on personal beliefs or prompted by an undisclosed payment is difficult.
While executives said TikTok "will not be a platform for political advertising," they also said that expressions of support or dislike for political parties is a matter of free speech, and of course, profit.

Join the conversation and have your say on Thailand news published on The Thaiger.
Thaiger Talk is our new Thaiger Community where you can join the discussion on everything happening in Thailand right now.
Please note that articles are not posted to the forum instantly and can take up to 20 min before being visible. Click for more information and the Thaiger Talk Guidelines.