Top 5 fat reduction procedures in Thailand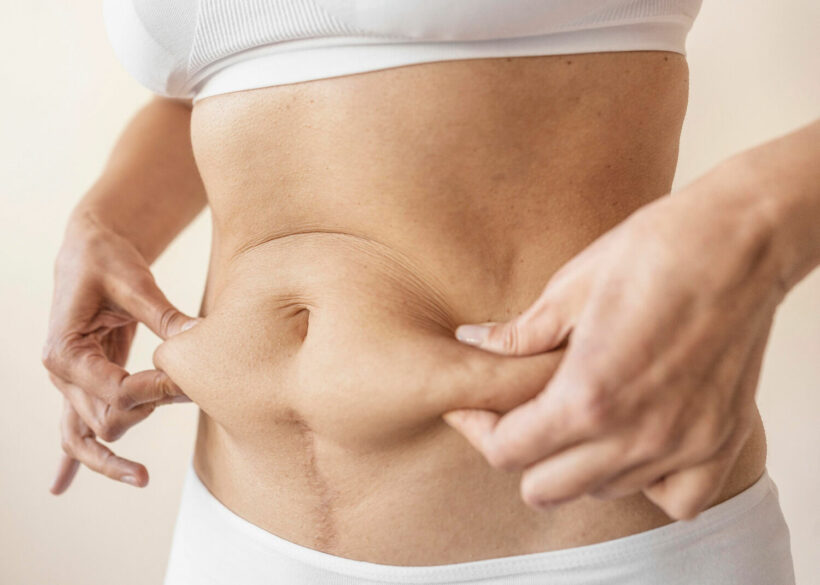 Everyone wants to look and feel their best. But despite our best efforts to get our desired body shape, some unwanted fat may persist. It seems like no amount of exercise or diet can burn these stubborn bulges of fat. Today, however, people are flying all the way to Thailand to eliminate this problem through fat reduction procedures. These procedures can help you reduce annoying fat so that you can achieve your vision of your best body. From non-surgical to surgical procedures, here are some of the top fat reduction treatments you can get in the Land of Smiles.
1. Cryolipolysis (CoolSculpting)
Cryolipolysis is possibly the most popular non-surgical fat reduction procedure. Better known by the brand name "CoolSculpting" among patients, it works by cooling stubborn fat to a temperature that destroys it while leaving your skin unharmed. After the targeted fat cells are frozen and destroyed, your body will naturally secrete them. The procedure destroys around 20% to 25% of the fat cells in the targeted area, leaving you with a slimmer and more contoured body.
You can get CoolSculpting to read fat bulges in your abdomen, upper arms, hips, thighs, lower back, and double chin. The procedure can also reduce the appearance of cellulite on the buttocks, legs, and arms. Since it's non-surgical, it requires little to no downtime. It's a great option for people who want to eliminate stubborn fat but cannot or don't want to undergo surgery.
2. Liposuction
Non-surgical fat reduction procedures may seem more convenient. However, people still prefer surgical procedures like liposuction since it gives a more drastic and immediately noticeable result. According to MyMediTravel, despite growing trends in non-surgical fat reduction procedures, liposuction is still one of the top cosmetic surgeries people book through their website.
During liposuction, a cosmetic surgeon carefully removes excess fat from specific spots in your body using a small, hollow tube known as the cannula. As the surgeon moves the cannula through the fat cells, suction is applied to remove excess fat and sculpt your body contour. It's particularly effective at eliminating fat in the abdomen, arms, back, legs, neck, and face. Surgeons may also use the procedure to remove fat from calves and ankles. Additionally, it's sometimes performed in conjunction with other plastic surgeries, such as tummy tucks, facelifts, breast reductions, and treatments for gynecomastia.
3. VASER Liposuction
VASER liposuction is a liposuction technique that uses ultrasound waves to break up and liquefy fat cells before extracting them. By doing this, the surgeon can draw the fat cells more easily and effectively. In addition, liquefying fat cells before suctioning them out of your body results in less damage to nearby tissues compared to traditional liposuction.
Like traditional liposuction, VASER liposuction can be used to remove fat from numerous areas of your body. These include your neck, chin, the underside of your arms, abdomen, hips, buttocks, thighs, calves, ankles, and back. Compared to traditional liposuction, the recovery time is faster, and the fat removal process is more precise. However, it cannot be done to remove large fat deposits.
4. Injection Lipolysis (Kybella)
Injection lipolysis, mostly known for its commercial name "Kybella," is a non-surgical injectable technique to remove fat underneath the chin (submental fat). It's the perfect solution for those who want to contour away their dreaded double chin. During the process, a practitioner injects a series of deoxycholic acid into your chin area. Our body naturally produce deoxycholic acid in our digestive system. The substance helps break down fats, so your body can digest fat more easily. And that's exactly how the substance works in injection lipolysis. It breaks down fat pockets under your skin, resulting in a slimmer and more contoured chin.
Kybella is a good alternative for people who aren't good candidates for cosmetic surgeries like liposuction or neck lift. Like CoolSculpting, it requires little to no recovery time.
5. Laser Lipolysis (SculpSure)
Laser lipolysis, or SculpSure, is laser-based fat reduction treatment. While CoolSculpting freezes your fat cells, SculpSure uses heat to melt the fat cells away. The procedure uses a hands-free heat laser belt that emits specific wavelengths and heat to reduce fat cells from specific areas of your body. The best thing about SculpSure is that it works deeper than the targeted fat cell area, which means the result is more natural.
SculpSure is an effective treatment to remove unwanted fat in the back, beneath the chin, stomach, thighs, and love handles. It works best for patients who are already close to their target weight but have exercise- and diet-resistant fat pockets they want to remove.
The 5 fat reductions procedures we mentioned are safe. They also provide permanent results as long as you can maintain a healthy lifestyle. No matter which procedure you choose, be sure to pick a certified surgeon or practitioner in a reputable Thai hospital to get the best results.

Join the conversation and have your say on Thailand news published on The Thaiger.
Thaiger Talk is our new Thaiger Community where you can join the discussion on everything happening in Thailand right now.
Please note that articles are not posted to the forum instantly and can take up to 20 min before being visible. Click for more information and the Thaiger Talk Guidelines.