Breast augmentation in Thailand: the do's and don'ts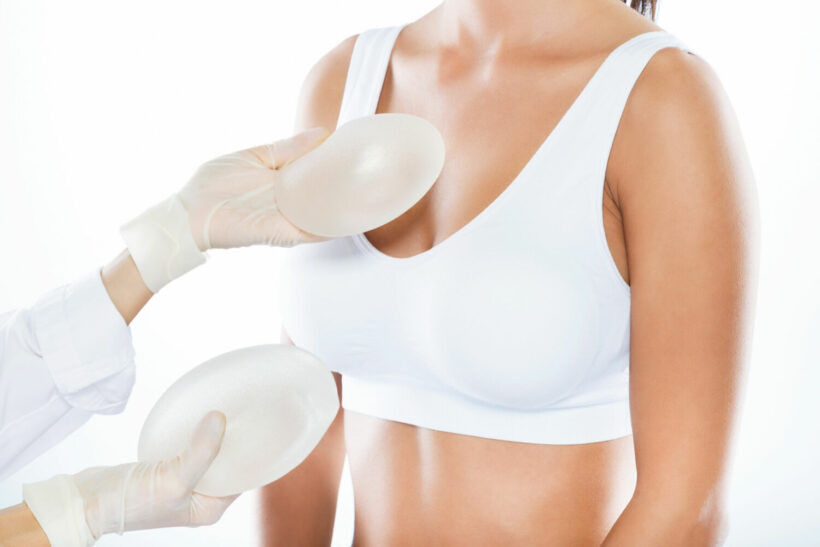 Getting a breast augmentation in Thailand can be both exciting and scary at the same time. You're 100% sure that you want to go ahead with the surgery, but choosing a foreign surgeon can be challenging, and you might not know where to start. With proper planning and research, undergoing breast augmentation in the Land of Smiles can be one of the best decisions you make. So, in order to help you prepare and make the right decisions, we've prepared a list of do's and don'ts of breast augmentation in Thailand below.
The Do's Before and After Breast Augmentation
1. Research your surgeon
The right surgeon will have the skills and experience to perform safe and successful breast augmentation. On the other hand, an unqualified surgeon could cause you harm. Therefore, choosing a trustworthy surgeon in Thailand is essential. Of course, finding a plastic surgeon in a foreign country can be challenging, but there are easy ways you can do it.
MyMediTravel, a professional medical tourism company, recommended that the first thing you need to look for is the surgeon's certification. Find someone who has become board-certified in plastic surgery. For example, a surgeon certified by the International Society of Plastic Surgery (ISAPS) or the Society of Plastic and Reconstructive Surgeons of Thailand (ThPRS). Besides the surgeon's certifications, you also need to look through before-and-after pictures of their previous patients to get a good idea of what to expect. It's also important that you read previous patient reviews to ensure that your surgeon is trustworthy and experienced.
2. Check the hospital's accreditation
Once you've found a potential surgeon, you should make sure that their operating facility or hospital is properly accredited. Accreditation ensures that the equipment, safety, medical professionals, and staff in the hospital meet strict standards. When you choose an accredited hospital, you're also choosing to receive the highest quality care available in Thailand.
So, which accreditation should you look for? For international accreditation, you might want to look for Joint Commission International (JCI) accreditation. JCI checks the experience and qualifications of the medical professionals in the hospital. The accreditation also checks the cleanliness and safety of the hospitals, as well as the standards of the equipment. Thus, JCI-accredited hospitals offer similar standards as hospitals in the US. Other accreditations you want to look for are ISO 9001 and Hospital Accreditation of Thailand.
3. Ask questions
The next thing you should do is schedule an initial online consultation to get to know your surgeon. Discuss everything you need to know to feel confident with your breast augmentation. Don't be scared to ask about recovery, surgical facilities, implant options, and even the surgeon's experience. It's important that you feel comfortable with the surgeon. In addition, you should also feel a high degree of trust.
4. Customise your implants
Numerous types, shapes, and sizes of breast implants are available, and choosing the right one is important. Remember that bigger isn't always better when it comes to breast implants. Your breast implant should fit your lifestyle and your body type. Tell the surgeon precisely what you're looking for so that they can help you choose an implant type and size that creates the results you want while being sustainable for your lifestyle and anatomy. Listen to your surgeon's recommendations and take their guidance to heart. A great plastic surgeon wants what is best for you and will be able to give you advice based on their education and years of experience.
5. Make post surgery arrangements
After your breast augmentation surgery, you shouldn't fly home right away. Therefore, plan to take time away from work and stay in Thailand for at least 10 to 14 days for your initial recovery. During your stay, you'll have to follow your recovery instructions and attend follow-up appointments. Your surgeon will check your condition and recovery progress during these appointments. In some cases, you might be allowed to go sightseeing after a few days, so you can enjoy everything Thailand has to offer while recovering.
To prepare for your recovery in Thailand, you should pack comfortable clothes that are easy to get into, such as buttons or zip-up tops. You might also want to bring post-surgery bras or sports bras with you. Other things you might want to pack or buy in Thailand before your surgery include straws that can bend, baby wipes, lip balm, and your favourite snacks. In addition, it's a good idea to arrange for someone to help you out during your recovery time. You can ask a family member or a friend to come with you or hire a post-surgical caregiver.
The Don'ts Before and After Breast Augmentation
1. Don't hide your health information
Some people don't take breast augmentation surgery seriously because it's a cosmetic procedure. However, it's important to keep in mind that cosmetic procedures are medical procedures. Therefore, you need to be honest with your surgeon about your medical history. Tell them honestly about your previous surgeries, the medication you're taking, your history of illnesses, and so on. This information will help your surgeon set the stage for a safe procedure and keep the risk of complications as low as possible.
2. Don't worry too much
Having pre-surgery anxiety is pretty normal. It's easy to think about scenarios of how your breast augmentation could go wrong, but you shouldn't worry too much. While having the right amount of anxiety can actually help you. However, feeling too stressed can actually lead to bad effects. Those who worry too much about their surgery may even experience prolonged hospital stays and greater requirements for pain medication. Therefore, do your best to remain calm. You've done your research and made your decisions. As long as you pick a trustworthy surgeon in an accredited hospital, you should be confident about your surgery. Educating yourself and planning properly in advance can also help you stay calm before your surgery.
3. Don't eat or drink the night before your surgery
Since breast augmentation is performed under general anaesthesia, your stomach should be empty before the surgery. Therefore, you should stop eating and drinking from midnight the night before your surgery (usually 6 to 8 hours before the surgery). Prepare yourself for this by eating an early dinner. If you eat or drink after midnight, your surgeon may delay your surgery.
4. Don't rush back to strenuous activities right after surgery
After your surgery, you need to allow your body the time it needs to heal. Therefore, you should avoid heavy lifting, exercise, and straining at least 4 to 6 weeks after your breast augmentation in Thailand or until you receive clearance from your surgeon. If you fail to follow the instructions, your chance of complications or getting unsatisfying results might be higher.
5. Don't judge the results straight away
You can't always see the results of your breast augmentation right away. In most cases, it takes about 3 months to see the final results, so be prepared for that process. During the first week, you might notice that your breasts look unnatural as they're a bit high on your chest. They may even appear larger in volume. Don't worry; this is perfectly normal. Your breasts will gradually take on the size you expected and settle into a more natural position.
Hopefully, this little guide can help you plan your breast augmentation in Thailand from start to finish. Remember, as long as you do your research, follow your doctor's instructions, and you're sure that you're doing it for the right reasons, your breast augmentation surgery will be worth it in the end!

Join the conversation and have your say on Thailand news published on The Thaiger.
Thaiger Talk is our new Thaiger Community where you can join the discussion on everything happening in Thailand right now.
Please note that articles are not posted to the forum instantly and can take up to 20 min before being visible. Click for more information and the Thaiger Talk Guidelines.