All but one of 138 Thai evacuees from Wuhan return home as quarantine ends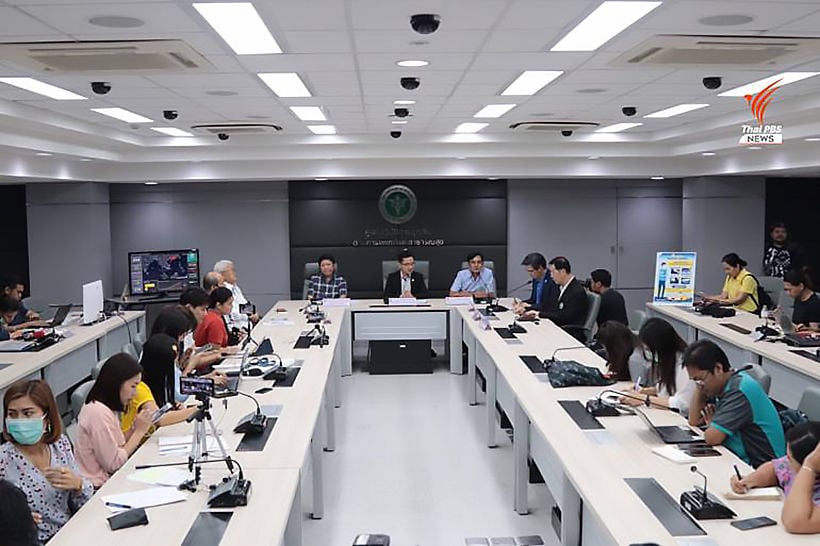 137 Thai nationals evacuated from China's city of Wuhan city, epicentre of the global COVID-19 coronavirus outbreak were allowed to return to their homes today after two weeks of quarantine. The 137 were certified by the Public Health Ministry yesterday to be free from the virus. One patient is still being monitored at a Chon Buri Hospital.
Some of the 137 were picked up by relatives, while another group was sent to bus terminals or airports by Royal Thai Navy.
Deputy Minister of Public Health Satit Pitutecha and Chonburi governor Pakarathon Tienchai gave souvenirs to the 137 today before their departure.
SOURCE: The Nation
Keep in contact with The Thaiger by following our
Facebook page
.
Stranded. Nearly 21,000 Russians struggling to get home.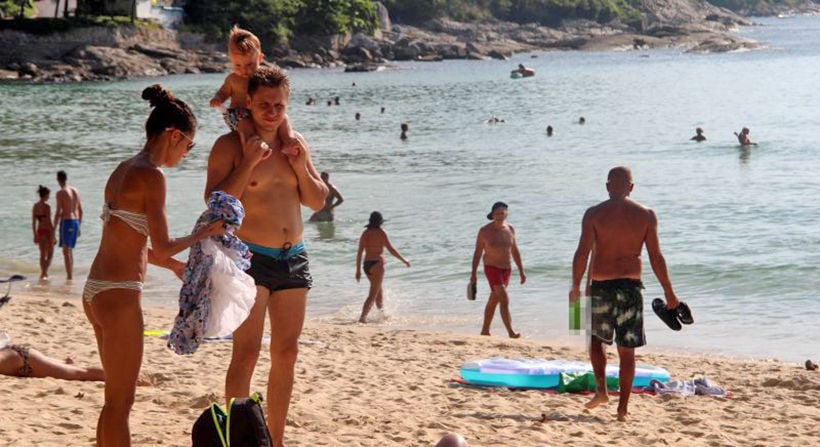 The Russian Ambassador to Thailand claims there are about 20,800 Russian citizens stranded in the Land of Smiles. Ambassador Tomikhin says they're desperate to get home.
He says that most of them are stuck in Phuket and neighbouring provinces (Phuket is in virtual lockdown with the airport being closed to all passenger flights on April 10). Another 8,000 in and around Pattaya, 5,00 around Bangkok and Hua Hin, 4,400 in and around Koh Samui and another 2,500 scattered around the country, according to Khaosod English.
"We have received some 20,800 requests from people who have found themselves in this situation. Less than half of them are those who have tickets to cancelled flights by third countries' air companies."
The Russian embassy stopped receiving requests from Russian nationals on March 30.
According to the Ambassador, there were about 70,000 Russians in Thailand by early March.
"About 40,000 of them were package-tour vacationers who came here by charter flights from various Russian cities. When the situation began to worsen, most of them returned home."
"According to Aeroflot reports, Thai Airways, which cancelled all of its international flights, has begun to direct its tickets to the Russian air company's flights. About 50 people have left Thailand this way."
"Some of our nationals who had no return tickets but who are trying to buy them are in a risk group since the duration of their stay in Thailand may be longer than their visa period. I hope our diplomatic mission will be able to help such people within days."
"We hope that a larger part of our compatriots will be able to return to Russia within this week."
SOURCE: Khaosod English
Keep in contact with The Thaiger by following our
Facebook page
.
Immigration: Beware online swindlers claiming they can extend your visa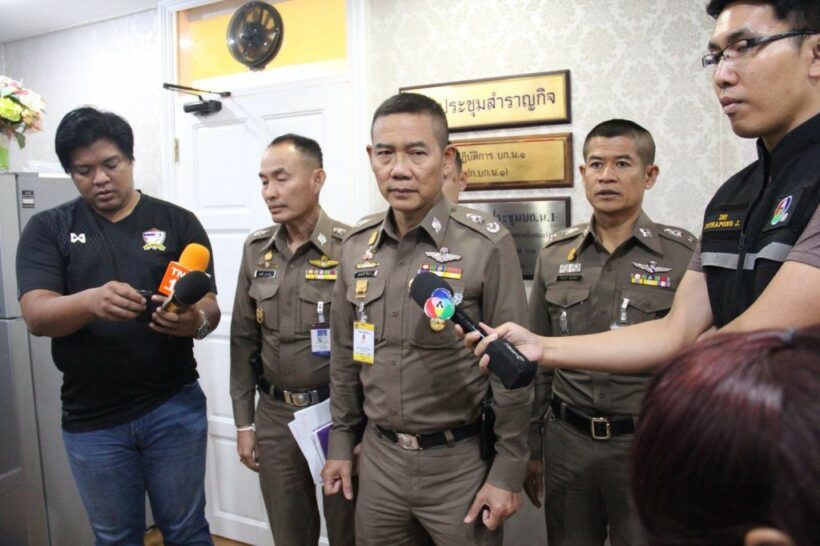 After a wave of complaints, the Immigration Bureau yesterday issued urgent advice to tourists and visitors about extending their visas amid the Covid-19 coronavirus crisis.
While some immigration offices have requested that expats to file their 90 day residence reports reports online to promote social distancing and avoid crowded conditions, officers say fraudsters have been going online on Facebook and other social media platforms telling gullible users there's no need to go to an immigration office for a visa extension, that it can all be done for you for a fee of 1200 baht.
This is false. You must go in person for a visa extension. But that's going to be long grind, and potentially unsafe. Here's a shot from the Chaeng Wattana Government Complex Immigration Centre in Bangkok.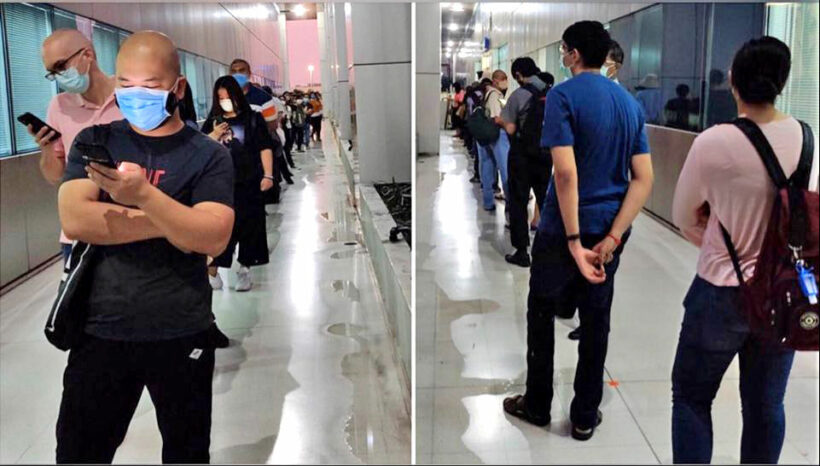 PHOTO: Khaosod English
In the current crisis, with sometimes confusing information being published daily about rules, flights and visas, immigration chief Sompong Chingduang and his spokesman Surapong Chaiyajan say that Immigration officers are going after such swindlers for preying on tourists, .
They ask for information about fraudsters to be relayed to them by calling 191, 1599 or 1178.
"Those stranded in Thailand who need a visa extension must go to an immigration office in person with the required documentation."
Meanwhile every stranded tourist or visitors with expiring visas are hoping like hell the government will announce a visa amnesty to avoid the stress, confusion and potential danger caused by packed Immigration centres around the country.
Facebook page
.
Buriram quarantine violators to be housed at racetrack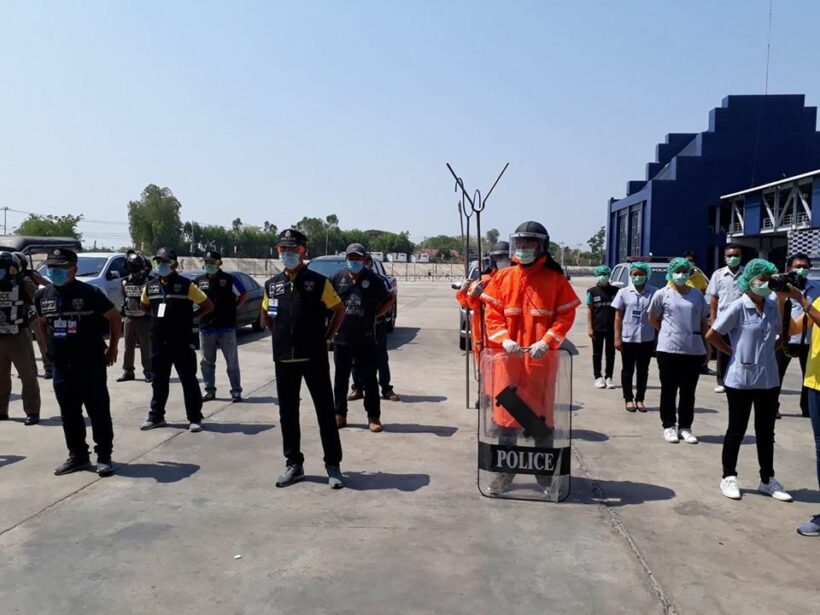 Well known north-eastern politician, tycoon and local "kingmaker" Newin Chidchob posted on Facebook today that officials in the northeastern province of Buriram have prepared the Chang International Circuit as a special place for "stubborn people" who ignore self-quarantining rules.
Officials confirmed that those who ignore the 14 day self-isolation guidelines will be housed at the race track building until their quarantine period is complete. The photos they provided with the story look like they mean business!
People returning from high-risk areas or those in the "sensitive" group such as seniors and kids, have to register to stay home for 14 days, use separate personal utensils from other family members, and avoid going out in public.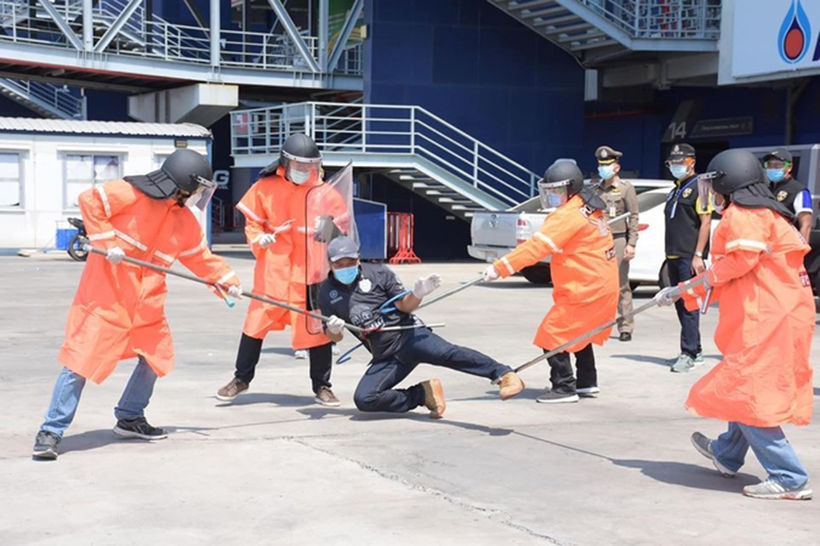 Registrants will be installed with a tracking device – if they venture more than 50 metres from their homes, the gadget will set off an alarm. If the registrants ignore this warning, they'll be forced to undergo state quarantine at the race track. The officials apologised to Buriram residents for any inconvenience.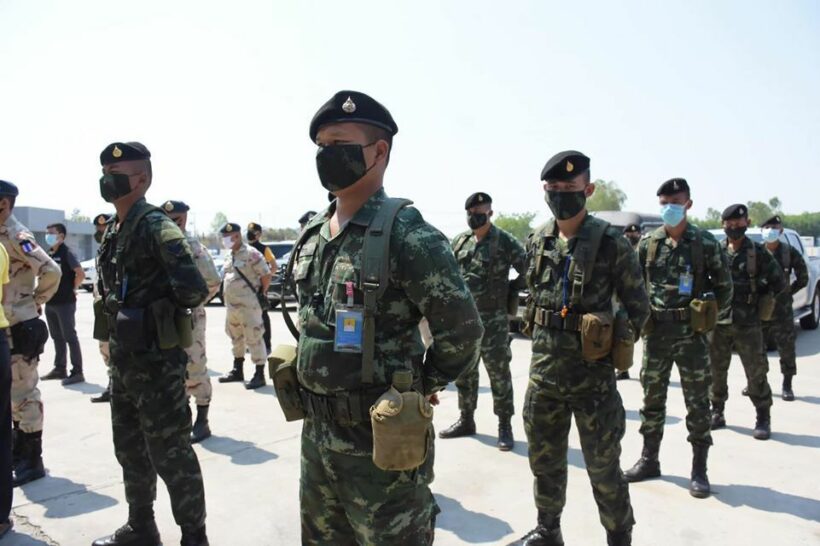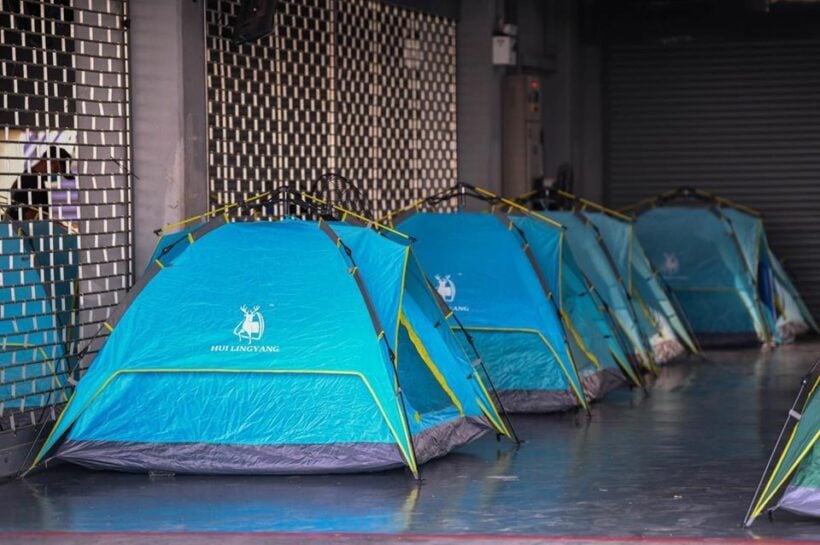 SOURCE: The Nation
Keep in contact with The Thaiger by following our
Facebook page
.