Property
Phuket Property: An alternative holiday choice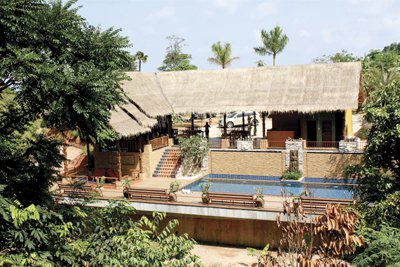 PHUKET: Kanita Resort & Camping is a family-run agricultural resort on the Karon hillside.
The property started out as a resort with bungalows, but over time it has evolved into a unique project with various accommodation options and activities.
Resort owner Satchaphol Thongsom and his wife Kanita explain how the project started:
"At first we bought 10 rai (16,000 sqm) in 1997 for an agricultural farm and then during the next ten years we purchased the rest of the land totaling 31 rai (49,600 sqm) ," Kanita explains.
"Later we had the idea to build Kanita Resort & Camping, since we already had a nice atmosphere. Construction started at the beginning of last year."
Satchaphol Thongsom believes Phuket has a lot to offer in terms of accommodation, from low-end to luxurious resorts, bungalows, guest houses, mansions and hotels.
"However, we still don't have agricultural accommodation, similar to what exists at Wang Nam Khiao in Nakhon Ratchasima, camping like Suan Phung in Ratchaburi or homestays, like those near the Amphawa Floating Market in Samut Songkhram. We still lack diversity in the kinds of accommodations we offer," he said.
The resort has 30 rooms, each with modern conveniences such as high speed internet, cable TV and a telephone.
For guests who enjoy the great outdoors, tents are available for up to 50 people and bicycles are provided for use free of charge.
Guests can pick fresh organic fruit, vegetables and herbs from the gardens to cook for themselves.
Also, a number of orchids dot the property, aimed at pleasing those who enjoy an agricultural lifestyle. The resort also has a swimming pool.
Satchaphol believes a lot of Thais are put off coming to Phuket because of the high cost of living and accommodation. Kanita Resort and Camping gives travelers a different option when visiting Phuket.
The resort is uphill from Patak Road, about one kilometer along soi 20.
Room prices range from 1,500 to 2,100 baht a night while the tent charge is 499 baht per person. All prices include breakfast.
The resort is offering a special 20 per cent discount during low season until November 15 and 10 per cent discount from November 16 through March 31 of next year.
For more information, visit phuketkanita.com,email: info@preampree.com or telephone 076-330500, 076-510233-5.
— Atchaa Khamlo