Mandatory health insurance for retirement visa holders starts July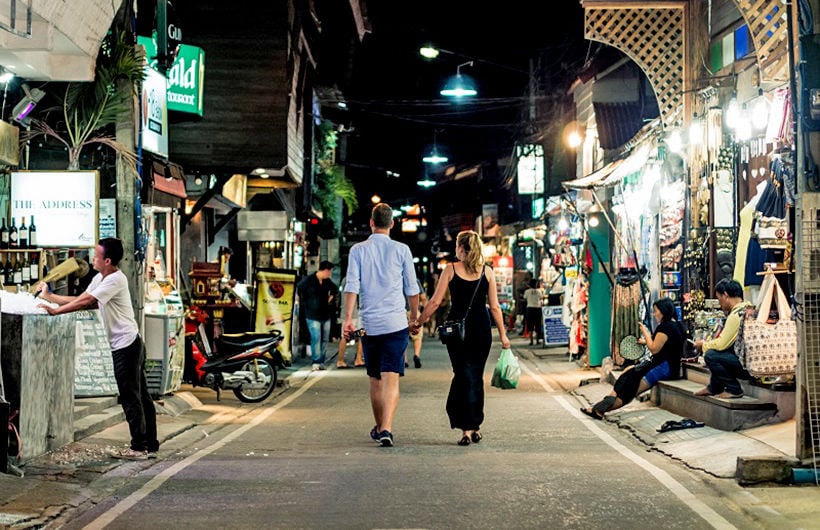 Expats aged 50+ living in Thailand on a long-stay visa will have to buy health insurance from July onwards. Authorities are now preparing the new guidelines to enforce the rules approved by Cabinet last month. But the July start date isn't yet 'set in stone'.
The new regulation requires expats on the long-stay non-immigrant O-A visa to have health insurance that offers 40,000 baht coverage for hospital outpatient treatment and 400,000 baht for inpatient.
Saowapa Jongkittipong, who leads the Health Service Support Department's International Health Division says, "We will ask the Immigration Bureau, the Foreign Ministry and the Insurance Department for additional details and implementation guidelines next week."
She said that once the rule is implemented, applicants for the non-immigrant O-A visa, valid for one year from the date of issue, would be required to buy health insurance.
"Current holders of this visa will have to produce proof of their health insurance for visa renewal," she said.
According to Saowapa, this requirement is necessary because medical treatments provided to many elderly long-time foreign residents have weighed heavily on the state coffers.
Last year, foreigners incurred 305 million baht in unpaid medical bills, the year before, 346 million baht in unpaid medical bills. If categorised by the number of medical visits, statistics show about one-fifth of foreign patients did not pay their bills.
Meanwhile, the Public Health Ministry is suggesting visa applicants purchase health insurance from one of the companies listed on www.longstay.tgia.org. The ministry has also told relevant agencies to plan how health insurance policies bought overseas will be verified.
The problem of bad debts incurred by foreigners has existed for many years.
Earlier this year, Health Service Support Department director-general Dr Nattawuth Prasertsiripong said his department had decided to establish claim centres in Chon Buri, Chiang Mai, Phuket, Phang Nga and Surat Thani provinces to help state hospitals collect what is owed to them by foreign patients. The very fact that such centres are required reflects the severity of the problem.
SOURCE: Department of Health Service Support | The Nation
Keep in contact with The Thaiger by following our Facebook page.
Never miss out on future posts by following The Thaiger.
Stop the burn – Thai Governors told to stop farmers burning off agricultural waste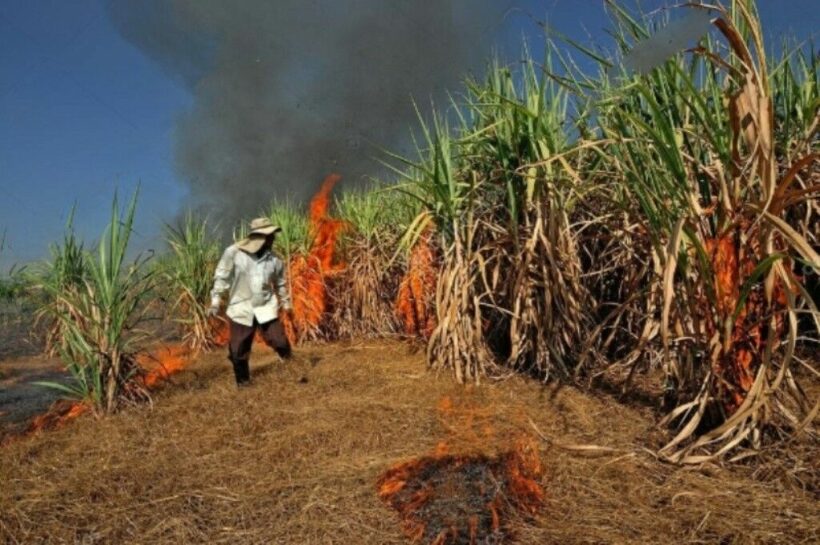 Provincial governors in Thailand's farming areas are being told to mitigate the burning off of agri-business waste by farmers in their provinces. The annual burn-offs are the biggest cause of the December to April air pollution in Bangkok and Central Thailand which lie in the wake of the light north-easterly breezes this time of the year. The burn-offs partly co-incide with the lighter annual north-easterly monsoons.
Lt-Gen Kongcheep Tantravanich, a spokesman for Deputy PM Prawit Wongsuwan, has been one of the first to openly admit that the agri-fires are the common denominator in the capital's annual smog woes. Over recent decades Bangkok's Pollution Control department has trotted out any number of PR stunts, including water-spraying drones and asking temples to stop lighting josh sticks.
Now that spokesperson says that the accumulation of PM2.5 micron dust in the atmosphere… "mainly caused by outdoor burning of waste, especially on farms, combined with poor air circulation, has been posing a health risk for the past several days".
Deputy PM Prawit has now ordered all provincial governors to send teams to warn farmers to stop the burning or face prosecution. It's not the first order from the top directed at farmers trying to find cheap ways to get rid of agri-waste and prepare their plantations for the next crop. But, despite the 'warnings' in the past the practice has continued largely unenforced.
Thai farmers conduct the burn-off activities to reduce the amount of leftover materials – biowaste – like stalk tops, leaves and refuse left after the harvesting. Rice farmers also routinely burn rice stubble – the residual plant waste to prepare fields for the next season of crops.
Around 70-75% of Thailand's sugar production is sent overseas and the country ranks second in exports just behind Brazil. It's a big industry. The government also introduced a quota, distribution and price support system between growers and millers which has helped to artificially keep a ceiling on the export prices. Most of Thailand's sugarcane plantations are in the Central and Northeast regions, some of them, evidenced by the fire maps, are less than 100 kilometres north of the capital.
But the Natural Resources and Environment Minister Woravut Silpaarcha is resorting to the old government narrative, repeating that officials at the Pollution Control Department will have to coordinate with the Interior Ministry and the Bangkok Metropolitan Administration to "intensify efforts to reduce emissions of PM2.5 dust from vehicles and factories".
He's also suggested that companies should allow employees to work from home to reduce the amount of vehicles on the city's roads.
The Pollution Control Department is now estimating that the biomass burn-off contribution to the PM2.5 levels could vary between 24 – 38%, with the majority of it coming from sugarcane and rice burning. Most of the concentrations of agri-burning is around Northern Thailand and in the farmlands north of Bangkok. These areas also suffer considerably from the direct effects of the smoke. Fire maps also indicate that an even worse problem exists in northern Cambodia and north-west Myanmar where the burning carries on un-abated.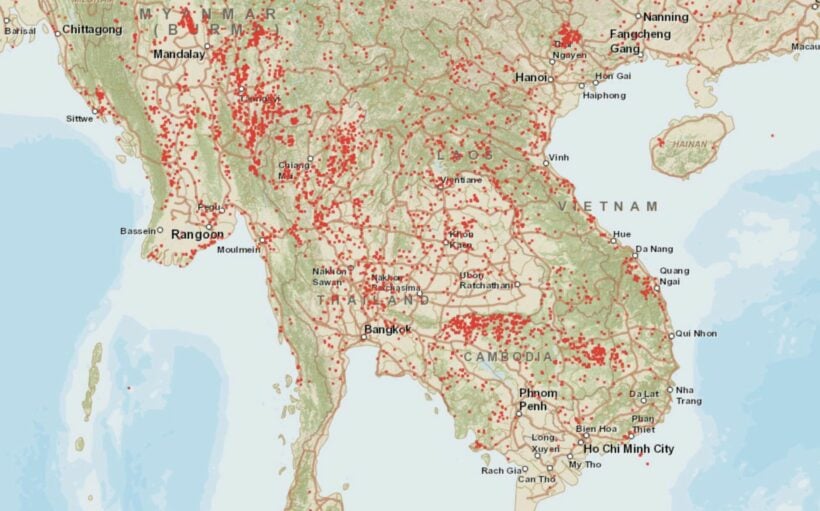 GRAPHICS: firms2.modaps
The Thaiger has waged a long campaign to provide fire maps and air-pollution readings over the past 3 years as evidence of the contribution of the agri-burning to Bangkok's annual smog problem. But officials have kept beating the same drum, blaming factories, vehicle traffic and old diesel buses (which certainly need to be regulated as well but are not the main cause of the December to April haze and smog).
Keep in contact with The Thaiger by following our Facebook page.
Never miss out on future posts by following The Thaiger.
34.7% of Thai tourist businesses closed down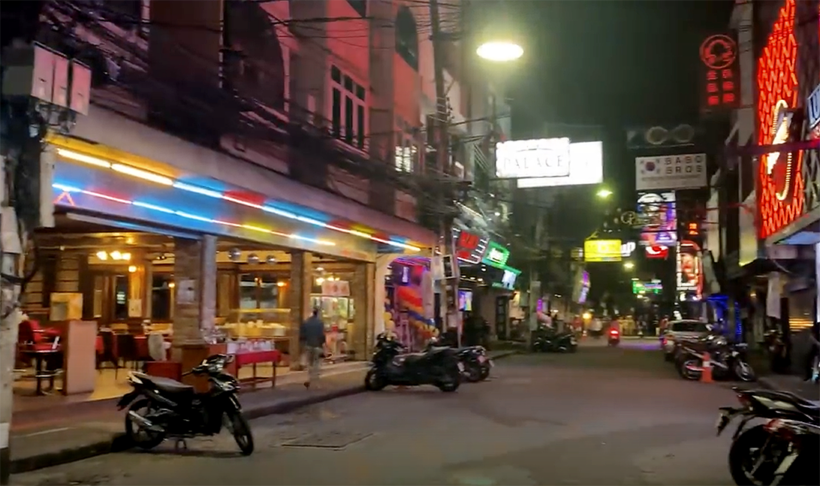 "When the tourists start coming back it will be a very different holiday experience for them. Will it ever get back to the numbers before Covid? Never."
A Tourism Authority of Thailand survey, conducted between January 10 – 12, indicates that more than a third of the country's tourism-related businesses has already shut up shop and gone out of business. But industry players estimate the number is much higher. In regions almost solely relying on tourism for an income – Phuket, Pattaya, Koh Samui, Gulf and Andaman islands and touristy areas around Bangkok – up to 90% of the front-line tourism businesses have closed.
1,884 tourism businesses in Thailand were surveyed by the TAT about their current situations and how they were coping with the long-term closure of the Thai borders and the local restrictions on travel. Businesses covered areas like accommodation, travel agents, tour companies, restaurants, car and bike rentals and public transport businesses.
34.7% said they had already shut down or gone out of business.
That the TAT admit that more than a third of their front-line organisations have gone to the wall already is a big turn-around from the perennially optimistic tone and often cringe-worthy predictions. The TAT and the Thai Minister of Tourism and ports are now staring down the barrel of an industry, not only diminished, but changed forever after decades of stunning growth.
But speaking to several major tourism players during the week The Thaiger heard a much bleaker prediction from both foreign and Thai-owned tourism related businesses. One long-term hotel manager in the south, who is responsible for 11 hotels in Phuket, Krabi and Khao Lak, says they've had to lay off almost all of their staff after "hanging in" over the past 9 months.
"We can no longer keep even a small number of rooms open without any hope of the borders opening up in the next few months. We're finished. And even when they do start allowing tourists back into the country it would take us up to 6 months to get staff and maintenance ready again."
"I would say that 90% of tourism-related businesses are gone. And gone forever. A lot were small family businesses who had taken the punt and invested their savings into the booming tourism business down here. They'll never return."
"When the tourists start coming back it will be a very different holiday experience for them. Will it ever get back to the numbers before Covid? Never. People will be looking for something different as the world travel industry reinvents itself."
Last week Thailand's Tourism and Sports Minister claimed that 10 million tourists would start arriving in Thailand from the middle of this year for the rest of 2021. Just 3 months ago he also predicted that domestic tourists would undertake some 10 million trips a month during the forthcoming high season (December to February).
In 2019 nearly 40 million overseas tourists arrived in Thailand. In the second half of 2019 there were just over 20 million tourists, twice the amount the Minister predicts will arrive from July to December this year.
This week's prediction was that tourists, foreign and local, would be spending 1.2 Trillion baht on the battered tourist industry during 2021. The Minister failed to provide details about where these tourists would come from or where they would visit during their stays – stays that still have to begin with a 14 day mandatory quarantine.
The break out of a cluster of infections in the Samut Sakhon province, just south west of Bangkok, and now spread to the majority of other Thai provinces, on December 20, forced the government to restrict inter provincial travel. The not-quite-a-lockdown that followed severely dampened the travel plans of locals and foreigners inside Thailand over the traditional December/January holiday season. This week the Bangkok Metropolitan Authority loosened some of the earlier restrictions and allowed some formerly closed businesses to re-open.
Keep in contact with The Thaiger by following our Facebook page.
Never miss out on future posts by following The Thaiger.
State Railway of Thailand furloughs 57 locals trains from Tuesday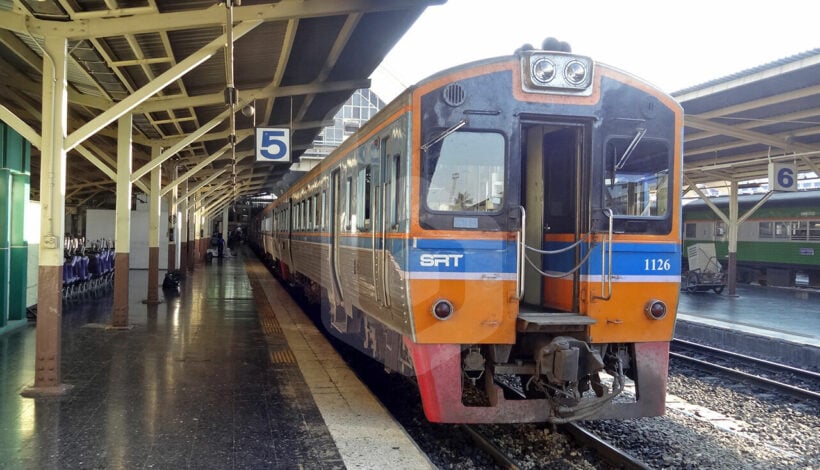 Thailand State Railway governor says that cancellations will affect 13 local services on the northern line, 18 on the northeastern routes, 12 in the southern region and 14 eastern trains.
"Most of the cancelled trains will start at Hua Lamphong station, including trains that are popular with tourists, including services to Kanchanaburi and Hua Hin."
Niruj Maneepun says the move is to support the Centre for Covid-19 Situation Administration's effort to curb the virus' spread by maintaining travel restrictions.
"Already all sightseeing and most long-haul trains have been temporarily cancelled due to Covid-19."
Thailand has logged 13,500 confirmed infections and 73 deaths since the start of the pandemic in January 2020. The current outbreak that began on December 20, with the epicentre centred around seafood markets in coastal Samut Sakhon, has spread to 63 Thai provinces.
Recently, Bangkok has allowed the reopening of 13 types of businesses as long as they follow strict guidelines surrounding safety measures to prevent the spread of Covid-19.
Businesses allowed to reopen under these measures…
Banquet venues, which will need authorisation from BMA for events with over 300 participants
Beauty salons, tattoo and piercing shops
Fitness centers, but personal trainers and communal steam rooms are not allowed
Game Arcades; but all points of contact must be regularly disinfected and facemasks worn at all times.
Internet cafés
Senior nursing homes, but with limited activities
Sports venues, except for boxing rings and race tracks, but no audiences allowed
Spas, Thai massage shops, excluding massage parlours
Gymnasia and boxing venues for training only
Bowling alleys and ice skating rinks, but no competitions or audiences allowed
Dancing academies
Martial art schools, but no tournaments or audiences allowed
Amulet shops and markets
Other provinces in Thailand, such as Chonburi, are waiting for the green light to reopen businesses and travel. Chonburi has reported 0 cases of Covid for 3 days in a row, prompting locals to become frustrated with the strict measures that won't ease up until at least the end of the month.
SOURCE:Bangkok Post
Keep in contact with The Thaiger by following our Facebook page.
Never miss out on future posts by following The Thaiger.