UKRAINE UPDATES: Zelensky says EU acted late, pleads for membership; Nato sends battalions to eastern Europe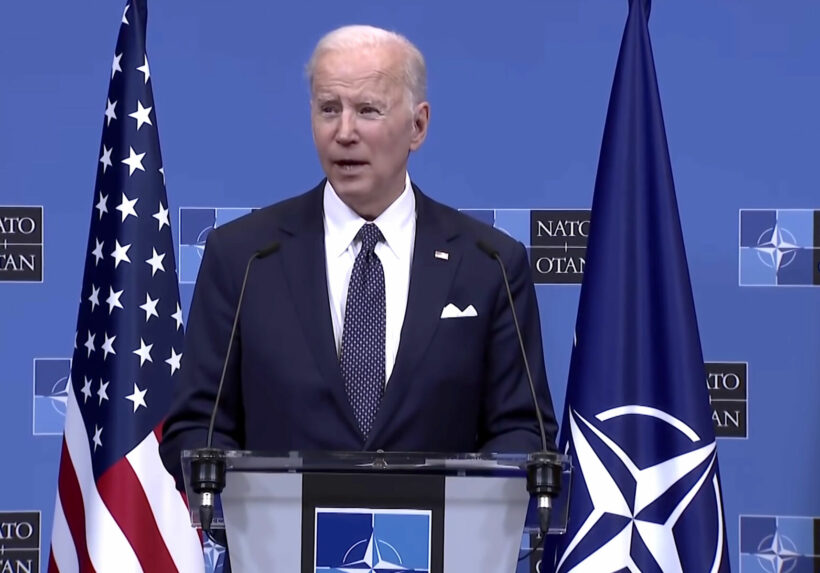 As Russia's invasion of Ukraine enters its second month, here's the latest headlines…
• World leaders have been holding a round of emergency summits in Brussels. NATO, the European Council and the G7 are reportedly seeking to unify their response to Russia's invasion of Ukraine. The US has announced new sanctions on Russia, as well as assistance for Ukrainian refugees.
• In a late-night video address to the EU Council in Brussels, Ukraine's President Volodymyr Zelensky thanked Europe for uniting in their support for Ukraine and outlined Russia's destruction of his country.
• He then told European leaders they had acted too late in stopping Russia. He said that by not sanctioning Moscow and blocking the Nord Stream 2 gas pipeline earlier, Europe was "a little too late" to stop Russia's invasion. He claimed that "Russia would not have created a gas crisis" if they had acted sooner.
"You have applied sanctions. We are grateful. These are powerful steps. But it was a little late… there was a chance."
• Notably, Zelensky did not repeat his request for a no-fly zone, but called for better air defenses and further military assistance. He also pleaded for his country's entry into the EU, asking neighbouring nations to approve Ukraine's request to join union.
"Here I ask you: do not be late."
• Speaking to the G7, Zelensky implored member nations to impose a "full embargo" on trade with Russia, as well as ensure security guarantees for Ukraine.
• Meanwhile, US President Joe Biden says Nato has never been more united. He describing this as the opposite of what President Putin expected. He also told world leaders in that the US would "respond" if Russia uses chemical or biological weapons in Ukraine.
"The single most important thing if for us to stay unified, and the world continue to focus on what a brute this guy [Putin] is, and all the innocent peoples' lives are being lost and ruined, and what's going on. That's the important thing."
"But look, if you're Putin, and you think that Europe is going to crack, in a month or six weeks or two months, why not… they can take anything for another month. But we have to demonstrate — the reason I asked for the meeting — we have to stay fully, totally, thoroughly united."
• At the Nato summit, Biden announced new sanctions on Russian politicians as well as a plan to accept up to 100,000 refugees in the US. He also said he was in favour of removing Russia from the G20, which is scheduled to meet in November.
• Also at the emergency summit, Nato's Jens Stoltenberg said four new battlegroups are being be sent to allies Slovakia, Hungary, Bulgaria and Romania.
• European gas prices have continued to soar, after Moscow insisted that future deliveries of Russian gas be paid for in ruble. Ukraine's Foreign Minister urged Europe to ignore the request.
• According to a US official, Ukrainian military is pushing back Russian forces round Kyiv. The Russians are now taking up defensive positions northwest of the capital, a month after their invasion of Ukraine.
• The Ukrainian Navy has said it destroyed large Russian vessel and damaged two others in the occupied port of Berdyansk on the Azov Sea near the besieged city of Mariupol.
• Officials say Russia and Ukraine held their first formal prisoner swap since the war began.
• Intense combat continues in around Kyiv. Ukrainian forces have retaken territory to the east of the capital, where they've pushed back Russian forces.
• Meanwhile, Russian forces continue their assault on the port city of Mariupol, where local leaders say they need artillery and anti-tank missiles.
• In Kharkiv, six people were killed when a missile hit a shopping mall parking lot, where civilians had lined up inside to receive humanitarian aid.
• Elsewhere, the council deputy of Izyum says Russian artillery and aircraft has "completely destroyed" his town.
• According to the UN, the civilian death toll in Ukraine has exceeded 1,000. They warn that "the actual figures are considerably higher." They reported that casualties were caused by explosives, such as missiles and air strikes. Of the confirmed casualties, 90 are children.
• Meanwhile, the UN estimates that more 3.6 million people have fled Ukraine since the invasion began one month ago. The majority of people have reportedly fled to neighboring Poland.
World News

Join the conversation and have your say on Thailand news published on The Thaiger.
Thaiger Talk is our new Thaiger Community where you can join the discussion on everything happening in Thailand right now.
Please note that articles are not posted to the forum instantly and can take up to 20 min before being visible. Click for more information and the Thaiger Talk Guidelines.
Recent comments:
he started it...