UPDATE: Thailand Deputy PM responds to Myanmar army coup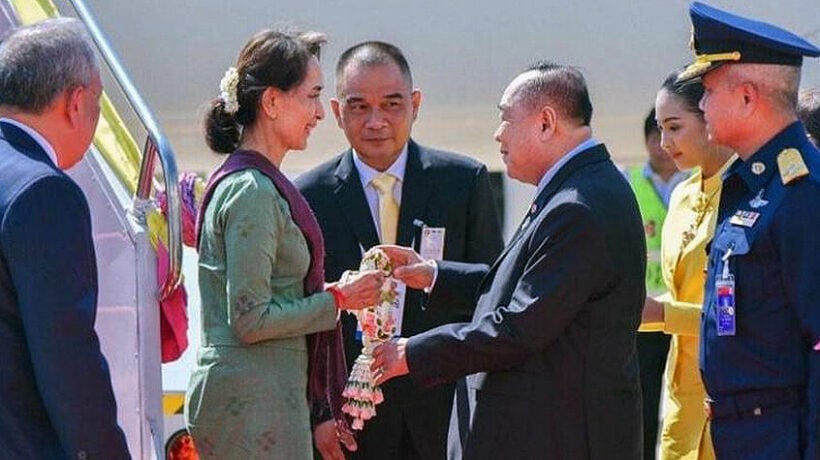 Myanmar's military have seized power in a bloodless coup this morning. The elected NLD party, led by Aung San Suu Kyi, has been deposed following months of tense speculation by Burmese army leaders over alleged voter fraud after last November's general election. Out of 476 seats up for grabs in last November's general election, the military backed party only won 33 seats.
State Counsellor Suu Kyi, the de-facto leader of the country before today, has been arrested, along with other senior NLD politicians, in the lead up to today's coup.
In Thailand, also a military government, turned quasi-democracy following the March 2019 election, the response has been generally accepting of the seizure of power, certainly without any condemnation of the Burmese army's actions. Thai Deputy PM Gen Prawit Wongsuwan said the issue was "for Myanmar to resolve and an internal affair of the country".
He stated that it was "an internal, personal affair of Myanmar and not Thailand's direct issue".
But Gen Prawit did express concern of Burmese people potentially fleeing the country illegally and crossing Thailand's 2,500 kilometre long shared border, "who could have Covid-19 and spread the disease to North Thailand".
He stated that meetings would take place with relevant agencies on how to ensure the borders would stay secure and that the Covid-19 Coronavirus was not possibly spread further.
Read about the arrests this morning of the former Myanmar government's leaders HERE.
Read more about this morning's military coup HERE.
Keep in contact with The Thaiger by following our Facebook page.
Never miss out on future posts by following The Thaiger.
Myanmar's representative to UN urges strong action against military after increasing violence against protesters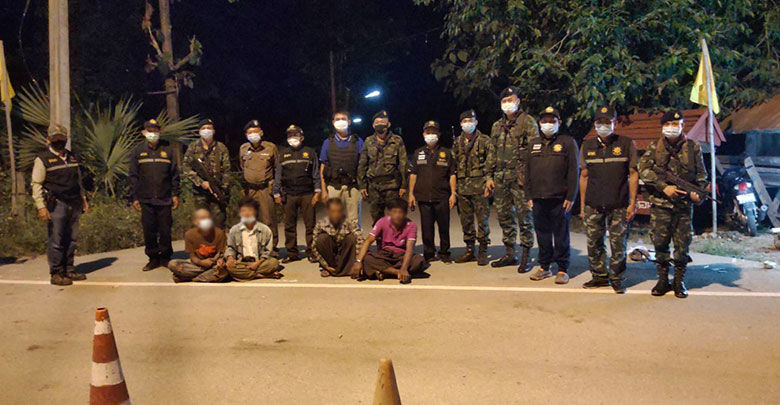 A representative to the UN for Myanmar is urging the "strongest action" to be used against the military after it has used increasing amounts of violence against anti‐coup protesters. The latest round in violence occurred as riot police violently broke up peaceful protesters, arresting over 100 people in 3 major Myanmar cities.
Kyaw Moe Tun made the appeal to the UN General Assembly in New York asking for the international community to end the junta's rule in his country, while displaying the 3 finger salute that has been adopted from the Hunger Games as a symbol of resistance from anti‐coup supporters.
"We need… the strongest possible action from the international community to immediately end the military coup, to stop oppressing the innocent people, to return the state power to the people, and to restore the democracy."
Former UN ambassador for the US, Samantha Power, also tweeted her support for the movement.
"It's impossible to overstate the risks that #Myanmar UN ambassador Kyaw Moe Tun just took in the UN General Assembly."
UN envoy to Myanmar, Christine Schraner Burgener, also agreed saying the use of lethal force against protesters was "unacceptable."
So far, at least 5 people have been killed since the overthrow, which has seen police open fire on protesters. Thandar Cho, a street food vendor, says she saw police point their guns in a threatening manner towards apartments during the rallies.
"They beat young protesters with rods and cursed them while doing it."
A Japanese journalist, Yuki Kitazumi, was also allegedly arrested according to a Facebook post by his assistant, Linn Nyan Htun, during the crackdown.
He "was beaten on the head by baton but he was wearing a helmet."
The military has justified the coup by alleging that the 2020 November democratic elections, which saw Aung San Suu Kyi's National League for Democracy elected by landslide, were fraudulent.
Suu Kyi was arrested, along with other leaders, and is now facing 2 charges of illegally posessing walkie-talkies in her home and for breaking Covid-19 rules. But her lawyer, Khing Maung Zaw, is concerned as he has still not made contact with her, saying it is dire to get her permission for him to represent her in court.
"It's very important to get her signed power of attorney before the hearing starts on March 1 because we won't be allowed to act as her defence counsels if we cannot file (it)."
"Then Daw Aung San Suu Kyi will be rid of her right of fair trial without a legal counsel."
SOURCE: The Phuket News
Keep in contact with The Thaiger by following our Facebook page.
Never miss out on future posts by following The Thaiger.
Indonesian and Thai foreign ministers meet with Myanmar counterpart, seek peace after coup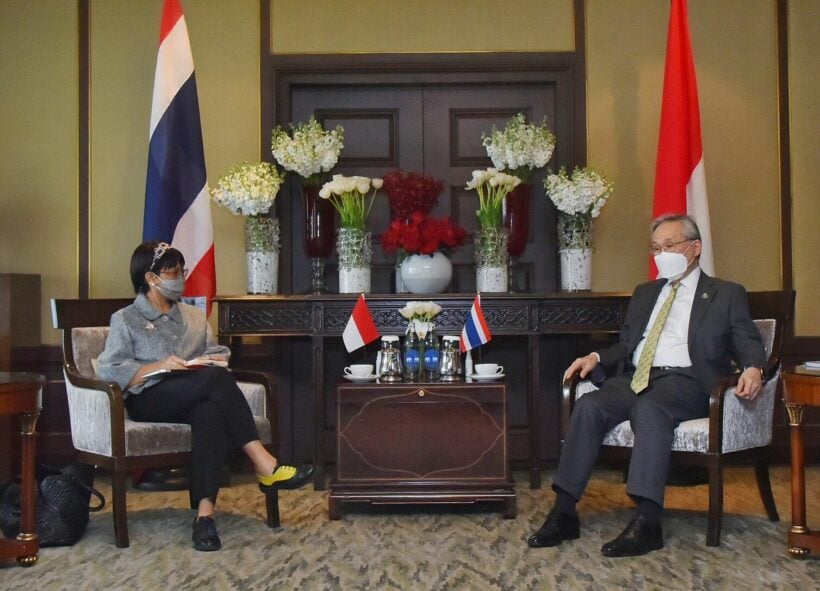 To seek a peaceful solution in Myanmar after the country's military seized power, foreign ministers of Indonesia and Thailand met with the new, military-appointed foreign minister of Myanmar Wunna Maung Lwinat at Bangkok's Don Mueang Airport for a brief, 20 minute discussion.
Both the Indonesian and Thai counterparts say they want peace, but the Indonesian foreign minister says Thailand has a "special position" to play because of its proximity to Myanmar and the number of Burmese nationals in Thailand. The Thai-Myanmar land border is 2,400 kilometres long. There are around 2 million Burmese people who live in Thailand.
With the elected civilian government pushed out and many political leaders arrested, including Aung San Suu Kyi, who won the election for state counsellor in a landslide and also served as the foreign minister, there have been daily protests in Myanmar. A strike on Monday shut a number of businesses. Burmese nationals living in Thailand have even held demonstrations in Bangkok. Some rallied outside the US Embassy in Bangkok, calling on the American government to step in.
The meeting between the 3 foreign ministers was the first overseas visit for a senior Myanmar official since the military coup on February 1. A spokesperson for the Thai Foreign Ministry, Tanee Sangrat, says the ministry insists on peace and stability in Myanmar and hopes to see the situation improve.
"It was also a good opportunity for Thailand to directly listen to Myanmar about issues that Myanmar prioritizes, as well as exchanging opinions on issues important to the people for both countries."
At a press conference in Jakarta, Indonesian Foreign Minister Retno Marsudi said she asked her Myanmar counterpart to "prioritise the safety and wellbeing" of the people. She says all 10 members of the Association of Southeast Asian Nations must respect the principles in the ASEAN Charter which outlines principles of democracy as well as protection for human rights and fundamental freedoms.
"This shuttle diplomacy is surely not easy to do during the times of pandemic, but Indonesia has to do it because there are some principles that must be respected…Indonesia chooses not to stay silent…To do nothing is not an option."
Indonesia has been pushing for a special ASEAN foreign ministerial session to discuss the Myanmar situation. Thai and Indonesian foreign ministers also discussed potentially holding an informal ASEAN meeting in August. The forum has not met in person since the Covid-19 pandemic.
SOURCE: Kyodo News
Keep in contact with The Thaiger by following our Facebook page.
Never miss out on future posts by following The Thaiger.
Facebook shuts down Burmese military news page, accuses it of inciting violence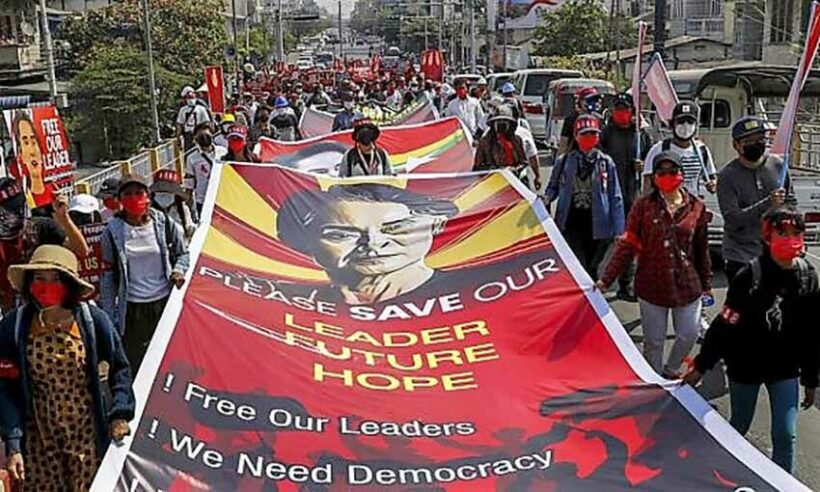 The "True News" social media page operated by the Burmese military has been shut down by Facebook, with the tech giant accusing it of inciting violence. Thai PBS World reports that the page was shut down yesterday as the authorities in Myanmar ramp up the violent response to citizens protesting the forced removal of leader Aung San Suu Kyi. The authorities continue to crack down on those protesting the coup and calling for the military to surrender power.
Suu Kyi is currently in custody alongside several members of her administration since February 1, when the army seized power in a bloodless coup. For its part, the military is insisting the power grab was lawful, claiming on its now-defunct Facebook page that Suu Kyi's victory in November was the result of a fraudulent election. There have been a number of large protests in major Burmese cities since Suu Kyi's removal. On Saturday, 2 people were killed when the army fired at protesters in the city of Mandalay. There have also been reports of nightly internet blackouts and authorities have banned several social media platforms.
For its part, Facebook says it has removed the Tatmadaw True News Information Team page for "repeated violations of our Community Standards prohibiting incitement of violence and coordinating harm". It has removed hundreds of similar Burmese army pages in recent years, including content targeting the Rohingya Muslim population. Around 750,000 stateless Rohingya Muslims are living as refugees in Bangladesh after fleeing a 2017 military crackdown.
A year later, Facebook banned the Burmese junta leader Min Aung Hlaing, along with other senior army figures after a United Nations recommendation that they be charged with genocide following the massacre of countless Rohingya Muslims. Facebook has also banned the pages of insurgent groups fighting the Burmese military, as well as those run by Buddhist monks accused of provoking anti-Muslim violence.
SOURCE: Thai PBS World
Keep in contact with The Thaiger by following our Facebook page.
Never miss out on future posts by following The Thaiger.