Southeast Asia
Myanmar prepares for the repatriation of 2,000 Rohingya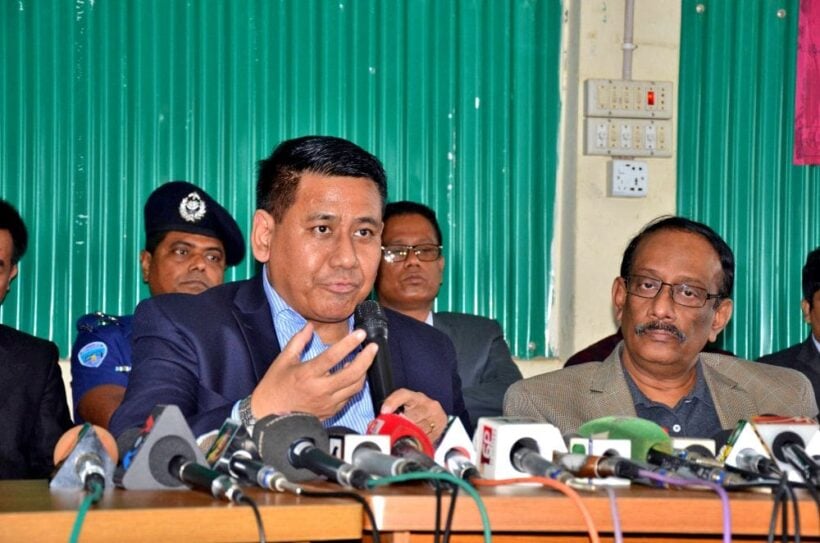 PHOTO: Myanmar foreign secretary Myint Thu
A leading Myanmar official says that his country is poised to accept a first group of 2,000 Rohingya refugees from camps in Bangladesh this month, despite widespread doubts over the proposal. The Myanmar government have repeatedly dragged their feet when its come to international demands for them to assist in the repatriation of Rohingya to their homes in western Myanmar.
Officials from Myanmar and Bangladesh say that some of the 720,000 Muslim Rohingya who fled a deadly Myanmar military clampdown in the Buddhist-majority country in August 2017 would start returning in the next few weeks.
The Myanmar foreign secretary Myint Thu visited the camps in Cox's Bazar to discuss the repatriations with refugees. Most repeated their demands for Myanmar citizenship before returning, a concession the Myanmar government has consistently refused.
Myanmar claims they have verified 5,000 names out of a list of 8,032 Rohingya that Bangladesh authorities sent back in February.
"From that 5,000, the first batch will be about 2,000 people. And then a second batch will follow." Thu explained to reporters.
Bangladeshi officials say there's a new list of 24,342 Rohingya names that has been handed over in talks this week. But representatives of the Rohingya are expressing sever doubts about going back despite the announcement.
The 30,000 or so names on the first two lists, that have taken most of this year to prepare, only represent a tiny portion of the 700,000-800,000 Rohingya that fled Myanmar following the 2017 'purge'.
The UN, aid groups and even Bangladesh authorities say any repatriation must be voluntary.
Oxfam spokesperson Rachael Reilly said the refugees "want to see justice served and an end to the violence and discrimination that have caused this crisis".