JetSki crashes into shop in Kamala, Phuket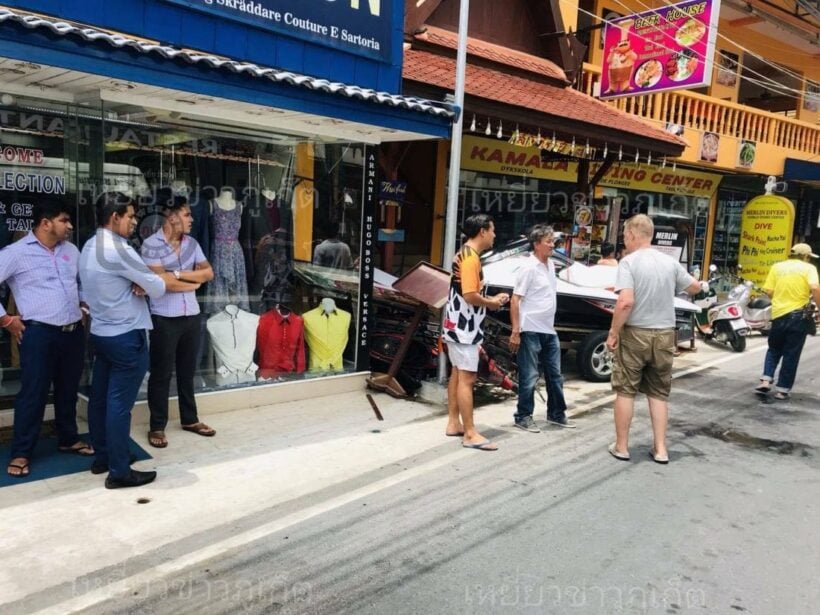 PHOTOS: Newshawk Phuket
Not often we get to write this headline… "JetSki crashes into shop in Kamala".
The jetski was being towed by a Saleng (motorcycle and side-car) through the streets of Kamala this afternoon when, for reasons we don't yet (probably brake failure), the whole shebang went AWOL and ended up running into the front window of some tourist shops.
The jetskis are a common sight going through the backroads of the various west-coast shopping areas at the start and end of each day, on their way to the beach to hire to tourists, usually in a convoy with the jetski staff riding shotgun on top.
This time it was a lone JetSki, being towed by a saleng, that somehow veered off the street and into the roadside Kamala shops.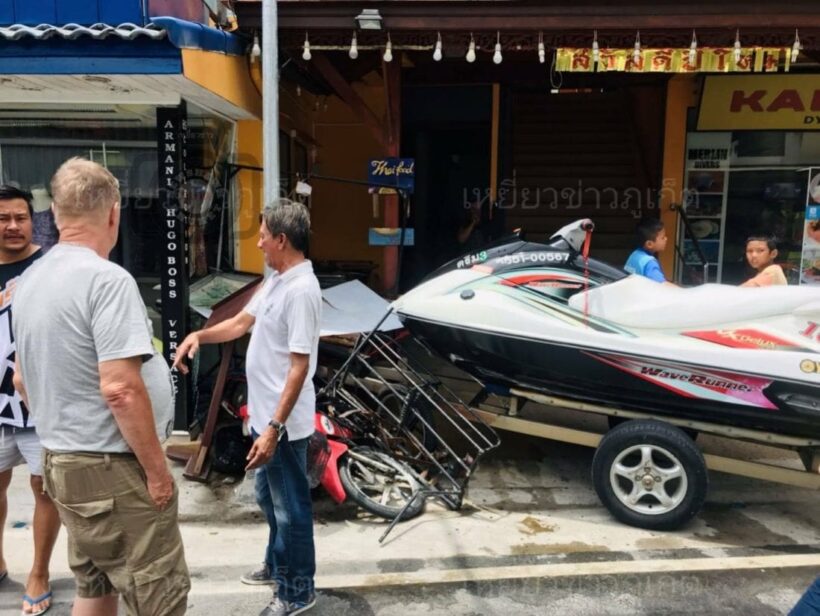 Keep in contact with The Thaiger by following our
Facebook page
.
Coronavirous cash handouts may not last full 6 months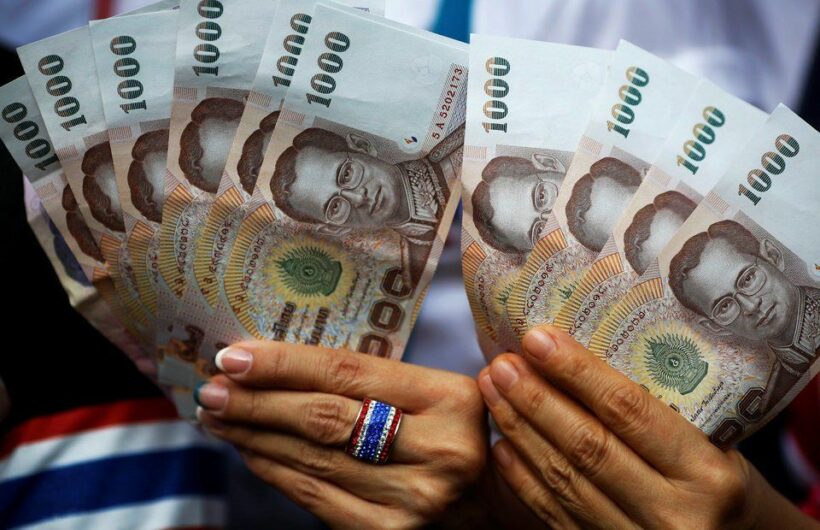 The much touted 5000 baht handouts to "informal workers" affected by the Covid-19 coronavirus, originally announced for 3 months but later extended to 6, may not actually last that long, Thailand's finance minister said yesterday. More than 20 million people have signed up for the grants, but only some 9 million of them are eligible, and the government has issued stern warnings about fraudulent applications
The government has plans to give the money for a maximum of 6 consecutive months to Thai nationals who qualify nationwide, but it might finish sooner than planned, depending on the future COVID-19 situation, according to the finance minister.
While the grant was initially projected to cover 3 consecutive months beginning this month, it might be terminated when the pandemic situation ends. The grant is primarily designed for self-employed, independent earners without Social Security coverage such as taxi cab drivers, taxi motorcyclists and small-time vendors, among others.
It does not extend to casual workers such as Thailand's estimated 300,000 sex workers.
SOURCES: Khaosod English | xinhuanet.com
Keep in contact with The Thaiger by following our
Facebook page
.
Kanchanaburi poacher arrested, three others escape after ranger attacked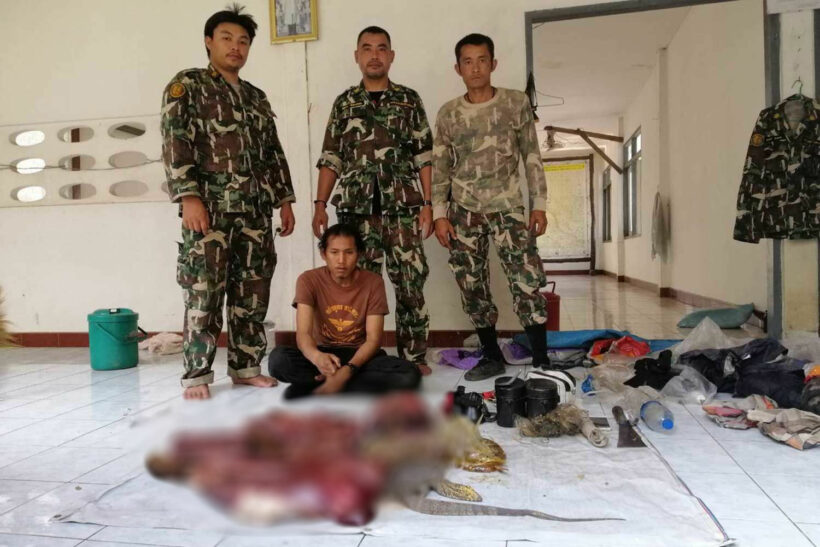 A poacher was arrested in the western Thailand's Salak Phra Wildlife Sanctuary in Sri Sawat district of Kanchanaburi in possession of dead animals and wild honey. Three other accomplices eluded capture after allegedly stabbing a forest ranger during the escape.
Niphon Chamnonsirisak, director of Forest Conservation Zone 4, said wildlife rangers discovered the four armed men inside Salak Phra Wildlife Sanctuary Wednesday evening. As rangers approached the men for questioning they fled. While in pursuit, a scuffle broke out with one poacher allegedly slashing a ranger with a knife, injuring his right arm.
Three escaped, abandoning their bounty with the fourth being caught. The captured man was identified as Wasin Kaki, of Sri Sawat district.
Rangers seized a bag containing the carcass of a serow weighing about 14 kilograms, skinned monitor lizards and about 1 kilogram of wild honey and one hunting knife. After being questioned Mr Wasin identified his accomplices as Roeng, who attacked the ranger, Daeng and Roon and said all are local residents of Nong Ped in Sri Sawat district.
Mr Niphon said Wasin and his three accomplices now face charges under the Wildlife Protection Act. Their offences carry a penalty of three to 15 years in jail and or a fine of 300,000 to 1.5 million baht. Other charges relating to illegal hunting carry jail terms upwards of 10 years and or fine of one million baht, he said.
The three poachers are now being hunted by wildlife officials.
SOURCE: Chiang Rai Times
Keep in contact with The Thaiger by following our
Facebook page
.
Facebook sues Bangkok man for 'cloaking' software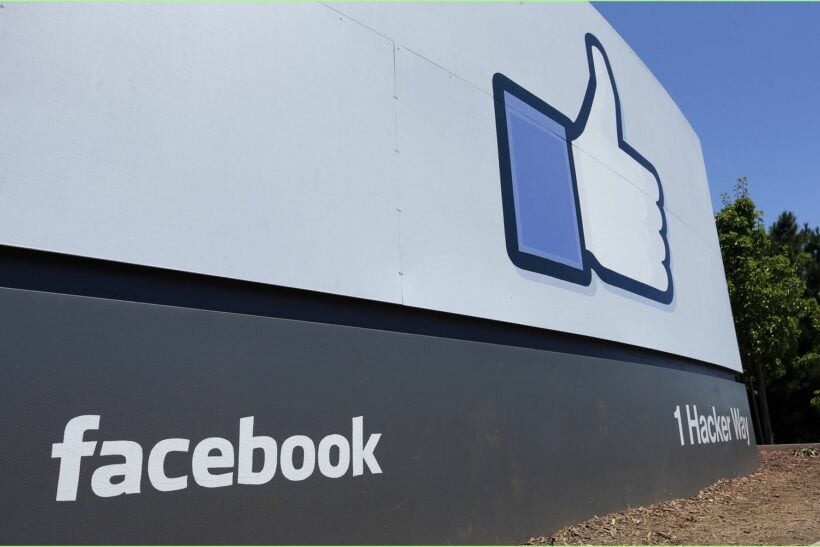 Facebook is suing a Bangkok resident for developing and marketing software that 'cheats' the social network's advertising review process to enable users to post dangerous ads to other users.
Facebook explained that Mr Basant Gajjar, an Indian-American software architect living in the Thai capital, developed a "cloaking" technique in software that hides the real content of advertisements, while showing the user something else, essentially tricking Facebook's review process from identifying inappropriate ads. His business, apparently thriving, is called 'LeadCloak'.
The lawsuit outlined how Gajjars cloaking software allowed links to ads promoting the sale of sensationalised diet pills, cryptocurrency scams, even fake news relating to the Covid-19 outbreak.
Facebook said in the lawsuit that 'cloaking' is a malicious technique that impairs ad review systems by concealing the nature of the website linked to an ad.
Gajjar's unregistered business LeadCloak has offered cloaking services and avoided discovery for well over four years since 2016, targeting firms including WordPress, Shopify, Alphabet Google, and Oath, according to Facebook.
"This suit will also further our efforts to identify Leadcloak's customers and take additional enforcement actions against them".
SOURCE: Reuters
Keep in contact with The Thaiger by following our
Facebook page
.