Dead dugong found in Trang sent to Phuket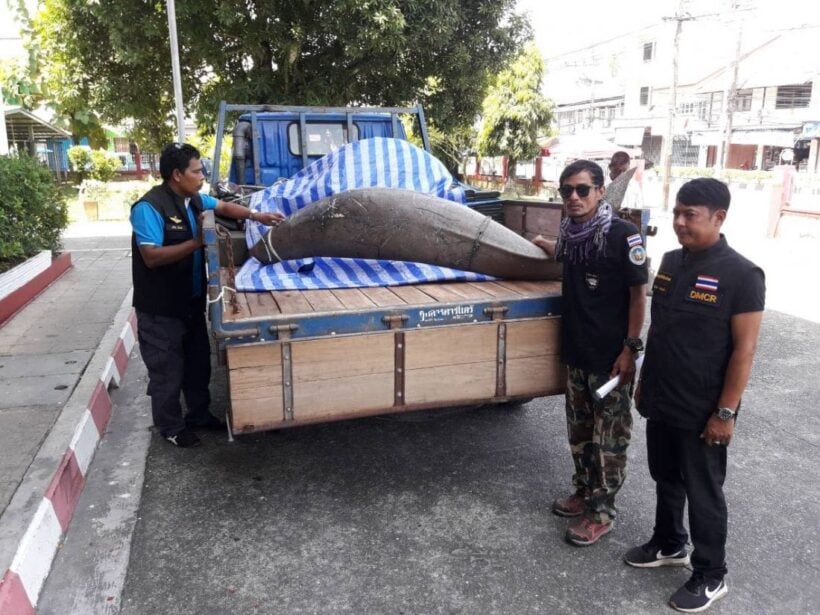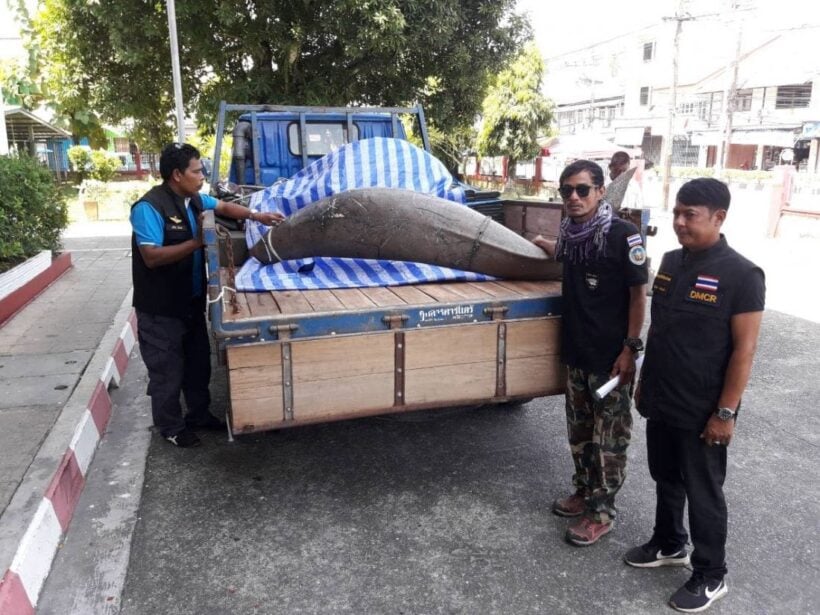 PHOTOS: DMCR
A dugong has been found dead in the sea off Trang province. The body was sent to Phuket for further examination.
Jatupohn Burutpat, director-general of the Department of Marine and Coastal says, "the dead dugong was found in the sea near Koh Libong in Trang."
"It was a female dugong, 2 metres long and weighing 250 kilograms. No severe wounds were found on its body. The dead dugong was sent to Phuket Marine Biology Centre (PMBC) to find the cause of dead."
"Dugongs are one of the protected animals and it is included in the list of CITES (the Convention on International Trade in Endangered Species of Wild Fauna and Flora) as it is facing extinction."
"Koh Libong and Koh Mook in Trang are an importance place where it is full of see grass and hope will increase the dugong numbers by 5-10%."
"We hope that everyone will do their part to protect dugongs by not supporting illegal fishing and help take care of our environment."





Read more headlines, reports & breaking news in South Thailand. Or catch up on your Thailand news.

Phuket's multi-tasking bus driver fined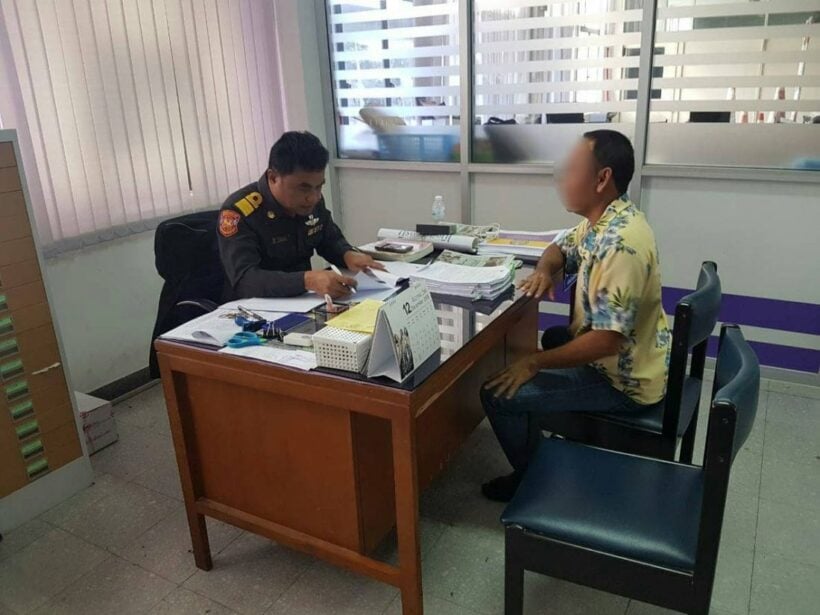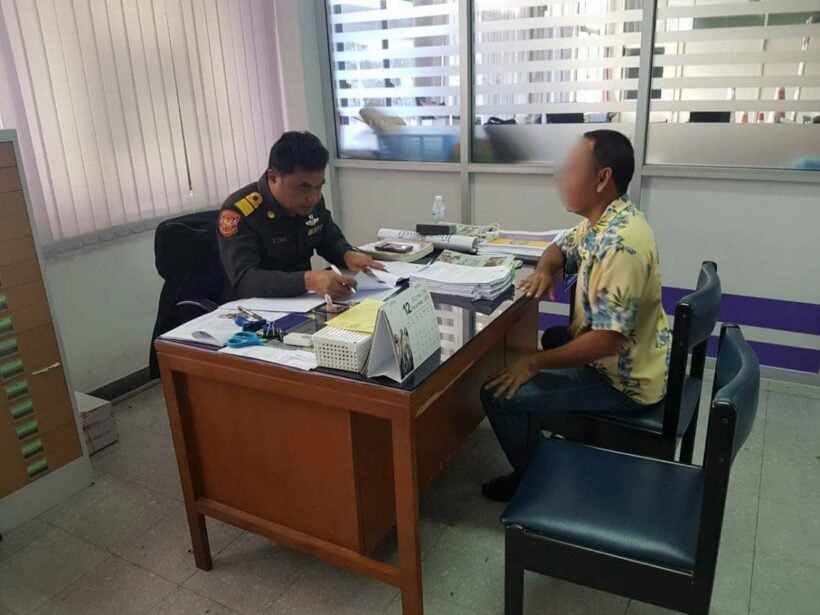 The Phuket Land Transport Office (PLTO) has fined the Phuket to Songkhla bus driver who, on Saturday, was captured on video, whilst responsible for a bus full of passengers, with his son sitting on his lap and making, what appears to be, live video chat calls.
Read more about the incident HERE. (The original story says the bus was travelling to Phattalung. The bus was actually going to Songkhla but was registered in Phattalung)
The PLTO Officer Prapai Suankun says, "We have questioned the bus driver who has been named as 45 year old Surachai Reabroi."
"The bus headed off from the Phuket Bus Terminal on Friday night. The bus driver told us that he teaches his seven year old son to drive the bus but he has still has control of the steering wheel along the way."
"He dropped his son in Phang Nga and then continued on the drive. The bus arrived at its destination at Dan Nok in Songkhla. He had driven 60-70 kilometres during the journey."
"Surachai has been fined 5,000 baht. His driving license has been suspended for one month. We are also paying more attention to ensure the road safety of public vehicle drivers."
You can watch the original video posted HERE.
Calls for sacking of multi-tasking bus driver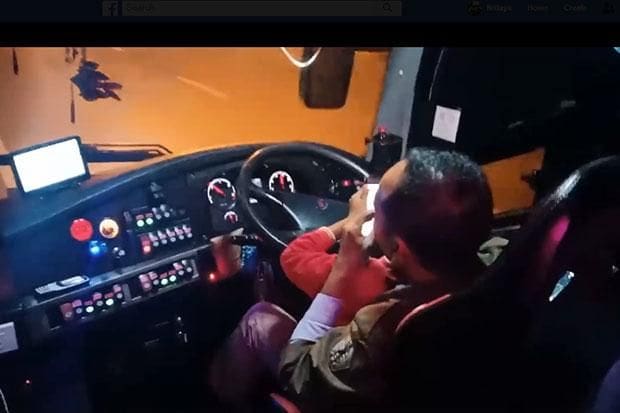 SCREENCAPTURE: Facebook/Mango Maimai
A last minute booking for a Phuket to Phattalung bus has turned into a scary video record of an inter-provincial bus driver's habits.
The driver is coming under fire after being caught on video, whilst responsible for a bus full of passengers, with his son sitting on his lap and making, what appears to be, live video chat calls.
The post from "Mango Maimai" has already had more than 1,200 shares with more than 150 people sharing their comments.
You can watch the videos HERE.
The video was captured after the last-minute passenger ended up having to sit in an area just behind the driver as all the other seats were booked on the route that evening that departed Phuket at 9.15pm.
(Translated) "The driver kept teaching his son to drive. Even worse, he was making a video call from his tablet phone. I decided to get off the bus at the Tha Chatchai checkpoint." (The checkpoint is about 500 meters from the northern end of the island where all traffic has to pass)
She said in her post that the diver "doesn't care for the safety of the passengers on board. This is a passenger bus, not a children's playground."
"How many lives are in your hands?"
Commenters have denounced his driving as unsafe and putting the lives of a bus full of passengers at risk. Many called for the driver to be fired.
The bus company Phattalung Thaksin Company has not made an official comment about the post at this time.
The Patong Bay Hill Resort – where your holiday begins!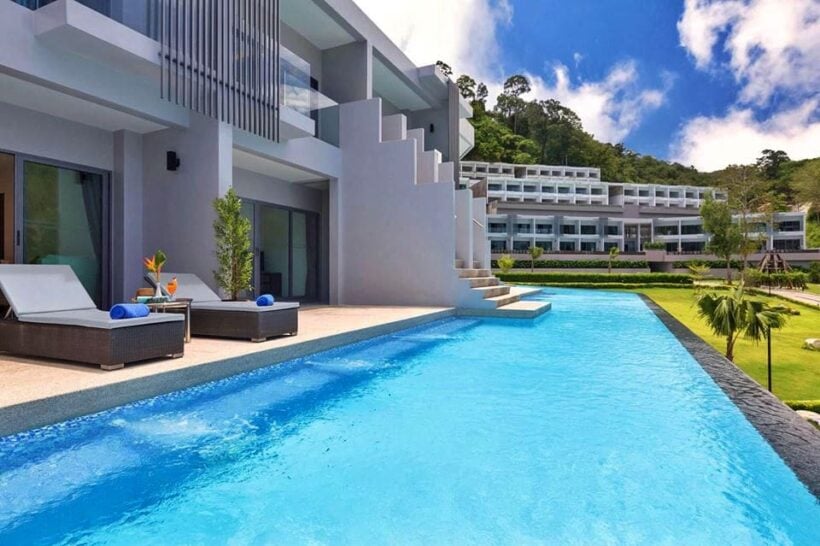 Nestled into the hills above Phuket's popular Patong Beach, the modern Patong Bay Hill Resort is a luxurious resort which overlooks the ocean and the eclectic neighborhood below. 
Welcome to Patong Bay Hill Resort 
Set in a beautifully landscaped garden, Patong Bay Hill Resort is set amongst the natural, tropical environment of Patong's Hasib-pee Hill. The resort offers majestic panoramic city and ocean views over the Andaman Sea. While private and secluded, Patong Bay Hill Resort is a just a few minutes away from Patong Beach and all of the nightlife, dining and entertainment this popular tourist destination has to offer. 
The atmosphere of Patong Bay Hill Resort is tranquil and serene. If you are looking for total relaxation while on holiday, Patong Bay Hill Resort is where your holiday begins! The resort consists of 16 buildings with 383 units. 138 of those units are on the ground floor and have direct access to a refreshing swimming pool.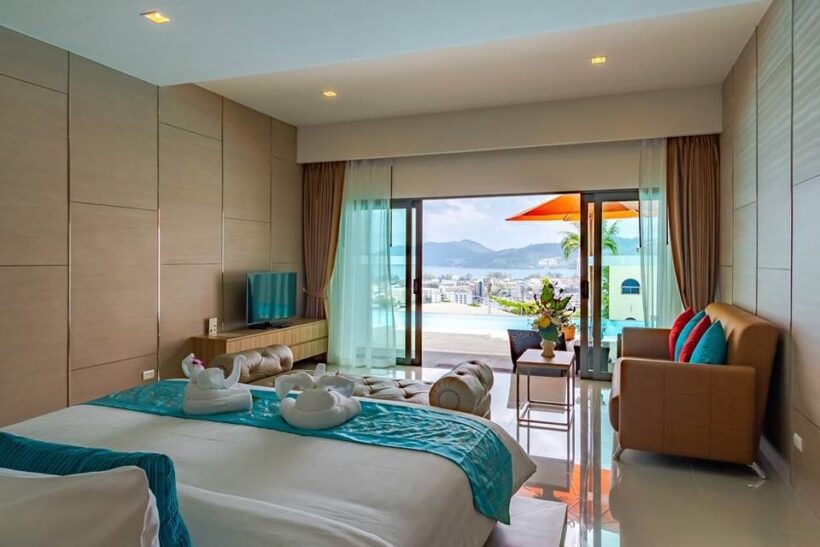 Patong Bay Hill Resort Accommodation 
The 2 bedroom suites at Patong Bay Hill Resort are luxurious. Each suite is built in a modern style with fine, contemporary furnishings. Each suite boasts a terrace or balcony with either a garden or sea view, and full amenities are provided for guest's comfort and relaxation. A few of the suites even have a private jacuzzi!
A full range of amenities are offered to guests staying at Patong Bay Hill Resort. The 2 bedroom suites have a kitchenette and microwave, as well as a minibar. For the tech savvy, each suite has both satellite and cable TV. Free high speed WiFi is also available throughout the resort, allowing those who need to work while on holiday to remain connected to the outside world. 
To ensure guest's utmost comfort, bathrobes and bedroom slippers are provided along with toiletries. There is also an evening turndown service, which is a hallmark of high quality hotels and resorts. Let us prepare the bed, so that when your day is done, all you need to do is slip in!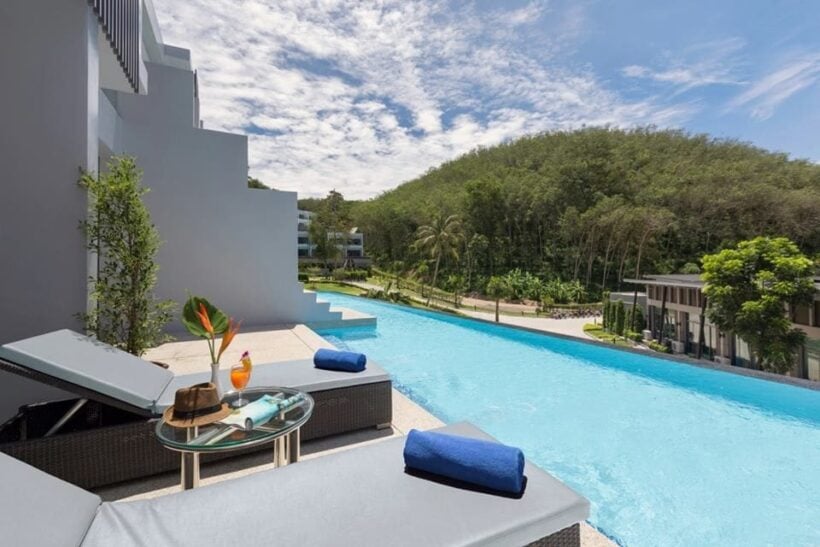 The Restaurant at Patong Bay Hill Resort 
Delicious food & beverage offerings are available at Patong Bay Hill Resort. The on-site restaurant at Patong Bay Hill Resort serves a delectable range of traditional Thai cuisine as well as a variety of international favorites. Breakfast at the resort is a splendid affair. The breakfast buffet features a live egg station as well as a mix of Asian and international breakfast choices. Lunch and dinner options are also available at the on-site restaurant. For those looking to sate their thirst, the restaurant features an extensive beverage menu which also includes cocktails & spirits. Fresh juices and soft drinks are also available. 
Book Your Stay at Patong Bay Hill Resort
Ready to book your stay at Patong Bay Hill Resort? For further queries and questions, get in touch with us. We look forward to welcoming you to Patong Bay Hill Resort, a modern, luxurious resort on the tropical island of Phuket, Thailand.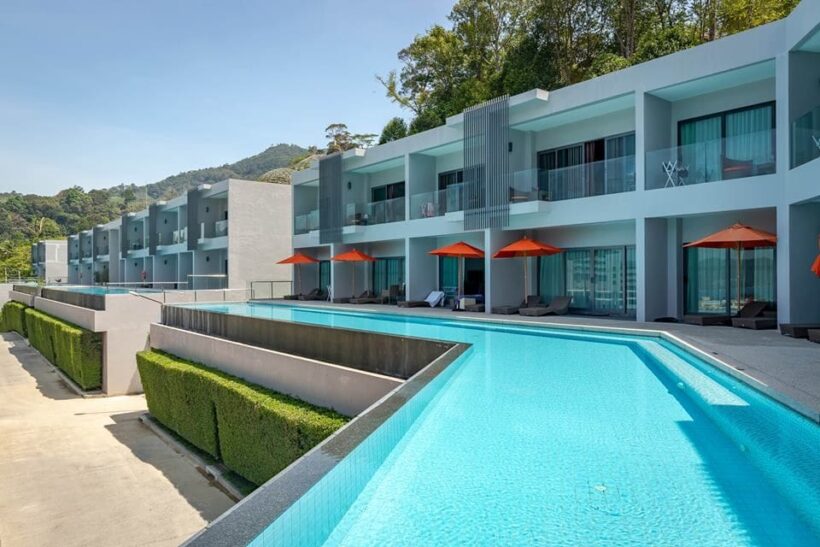 Visit www.patongbayhill.com to learn more!