More sea turtle eggs found on Phang Nga Beach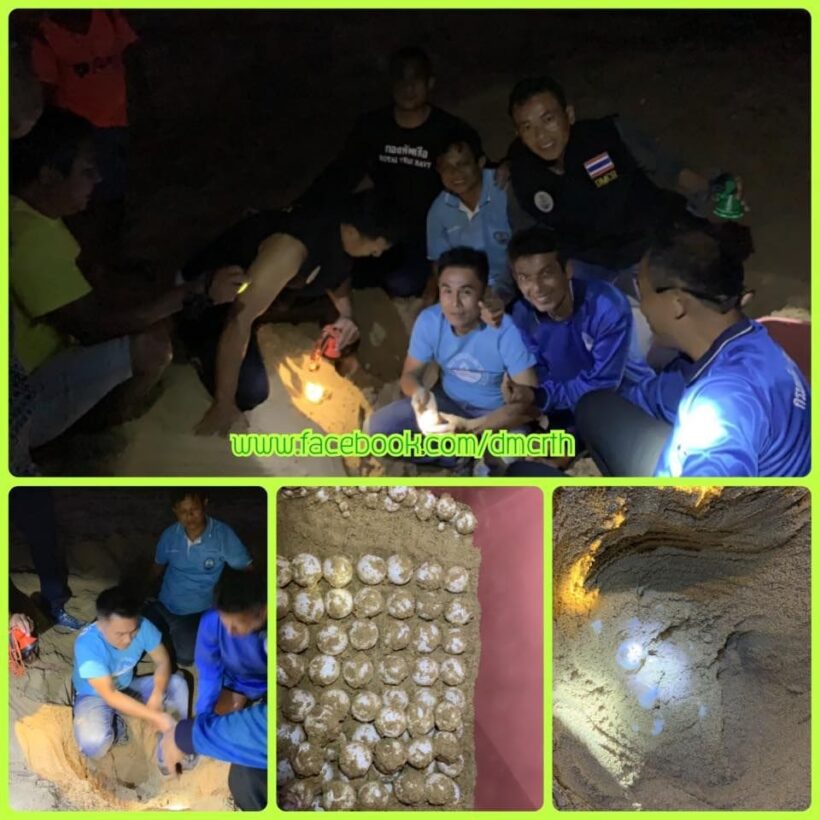 PHOTO: DMCR
In another really positive sign for the future of the leatherback sea turtle population in the region,  112 sea turtle eggs were found at Kuek Kak Beach in Khao Lak, Phang Nga this morning.
64 of the eggs have now been carefully moved to a safe area at the same beach whilst 48 eggs had already broken.
64 eggs have now been moved to a safe area and out of the way of any possible foot traffic.
These eggs were located 430 metres to the north from the previous area where a leatherback sea turtle laid eggs last month. They believe that it is probably the same mother turtle.
Read more about the past finding of leatherback sea turtle eggs HERE.
About 80-100 eggs were found after a leatherback sea turtle laid eggs on the beach in Tai Mueang, Phang Nga last month.
Reed more about that discovery HERE.


Read more headlines, reports & breaking news in Phang Nga. Or catch up on your Thailand news.
Phuket's hotel and property players look north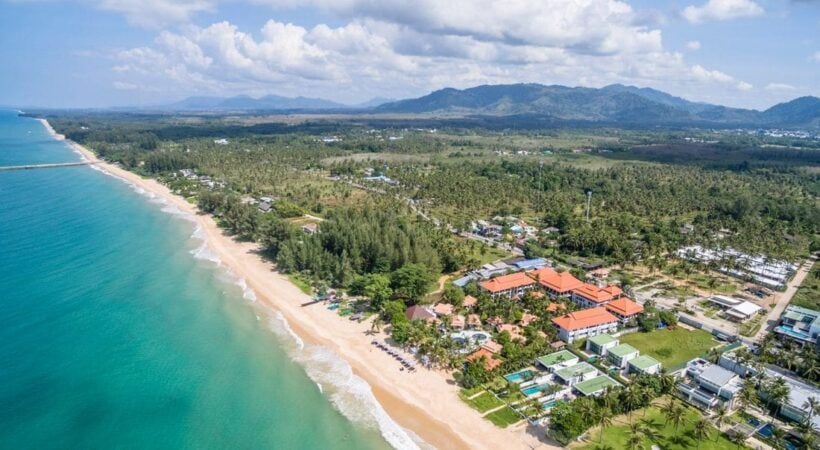 by Bill Barnett of c9hotelworks.com
One of Greater Phuket's real estate and hotel market's that has a decided buzz of late is the area north of Phuket over the Sarasin bridge in Phang Nga.
In Natai Beach, the entry of the Baba Beach Club and nearby Akyra has created renewed visibility for the broad West Coast stretch of white sand beach, extending north beyond Phuket.
Two upscale hotels are in the development phase in the vicinity, with one being flagged to an international hotel operator.
Up at the 1,000 plus rai Thai Muang mega-project, movement is once again underway, as is a nearby massive Japanese-led mixed-use project including a golf course.
Land values are currently running amuck in the Koh Kloi area where the AOT (Airports of Thailand) has reportedly acquired land for an upcoming Phang Nga airport which will provide Phuket with a second gateway alternative.
Premium land transactions are taking place, with the most notable being the recent trade of the former oceanfront site in Bodan that was to be at various stages first a Raffles and later a Ritz-Carlton Reserve.
Looking at Phuket's light-rail initiative, one knock-on effect will be the eventual linkage between the island and larger connection to a broader rail terminus in Koh Kloi. This will likely spur real estate speculators to acquire peripheral locations.
As Phang Nga's West Coast four land highway expansion moves forward to Khao Lak and beyond, Phuket's Northern neighbor is seeing a renewed push in its tourism, property and infrastructure.
68 Ridley's sea turtles hatched on Phang Nga beach – VIDEO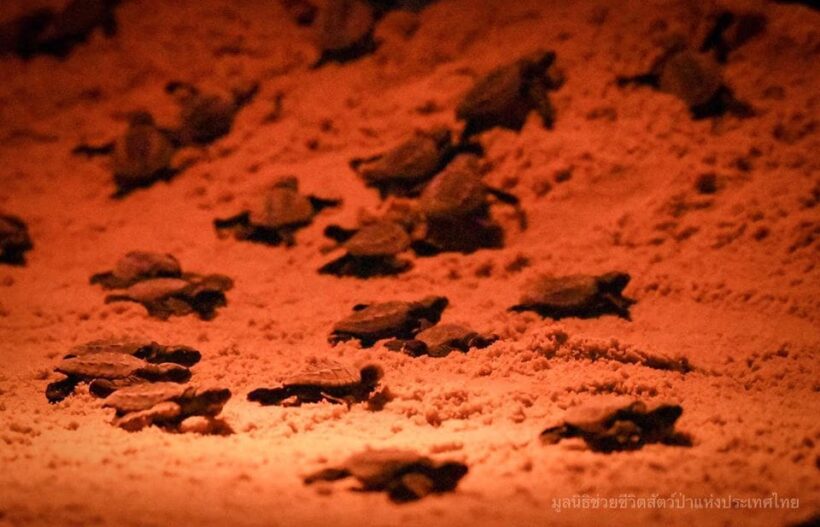 PHOTOS/VIDEO: The Wild Animal Rescue Foundation of Thailand
68 Ridley's baby sea turtles have hatched on Tha Sai Beach in Thai Muang, Phang Nga and made their way to the sea last night.
Ridley's sea turtles, a protected species in Thailand, have returned recently to Phang Nga beaches to breed over the past few months following a 23 year absence.
Read more about the return of the Ridley's turtles HERE.
Last night 68 baby Ridley's sea turtles, from 81 eggs survived, hatched and headed straight for the Andaman Sea. Two of them didn't hatch and 11 eggs weren't fertilised.
Bon voyage little turtles!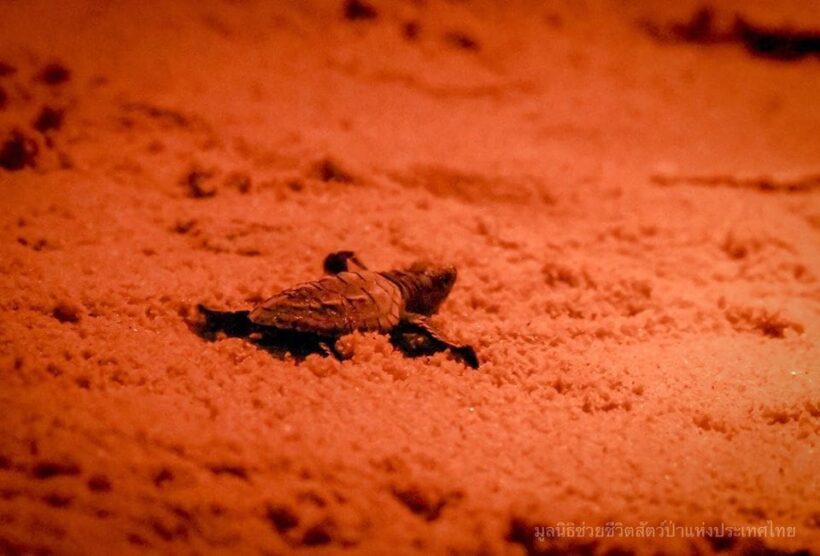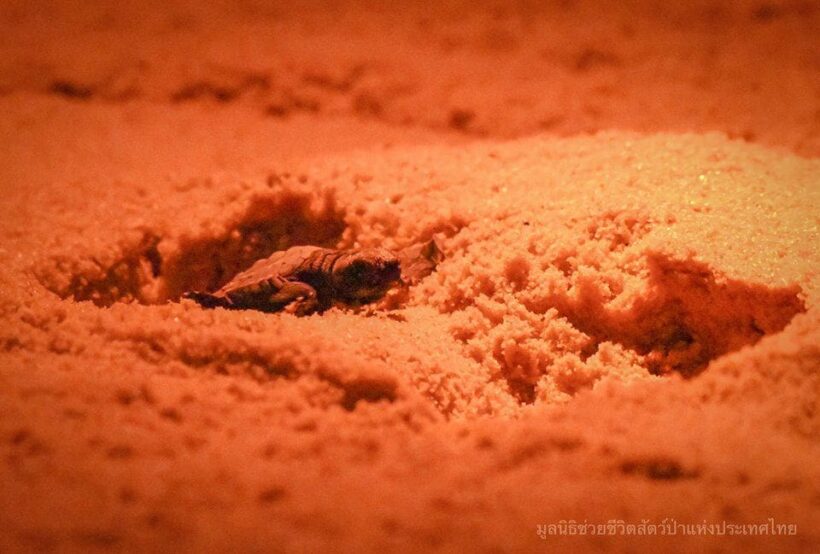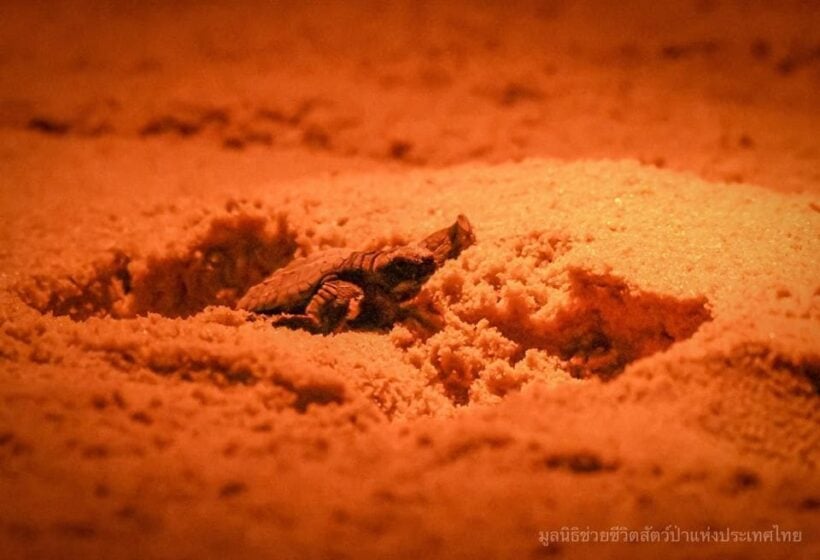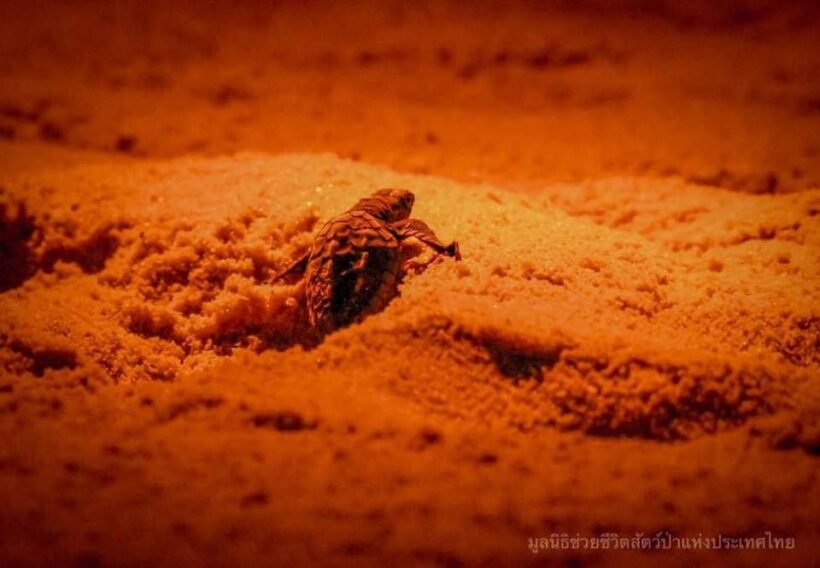 Court rules that National Park can limit numbers to Similan Islands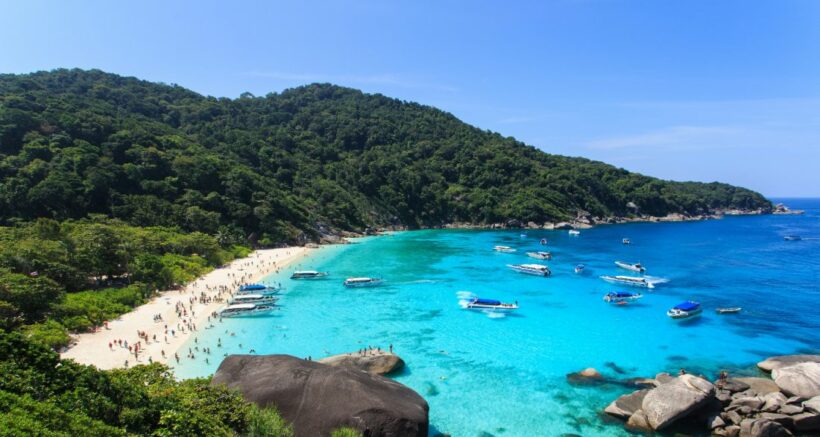 The Similan Islands national park will now be able to limit the number of visitors as a means to prevent ongoing environmental damage. This decision from the Supreme Administrative Court this week, overturning an earlier ruling from the Phuket Administrative Court.
The Similan Islands are a popular diving spot in the Andaman Sea off the coast of Khao Lak.
The ruling reverses an order of the local provincial Court last year which said a plan to limit numbers by the Department of National Parks, Wildlife and Plant Conservation, was not legal.
Last October the Department announced plans to put a tourist ceiling of 3,325 tourists and 525 divers per day into the national park and that visitors couldn't stay overnight.
Tour operators petitioned the Phuket Provincial Court to annul the limitations as it would severely affect their businesses. In December the Phuket Provincial Court issued an injunction against the visitor limitations but the Department appealed the ruling.
Now the Supreme Administrative Court has declared that tour operators were unable to present valid arguments against the Department's attempts to curb visitor numbers and their efforts to protect the island archipelago against further degradation.
The higher court was critical of the Phuket Administrative Court's ruling saying that its ruling  would have led to 'severe damage'.
Limiting tourist numbers at many of the Andaman's tourist hot-spots has become a part of the Department of National Parks, Wildlife and Plant Conservation legal weaponry since closing down Maya Bay, but is facing a lot of pressure from local tour operators.