Investors see opportunity in Pattaya hotel market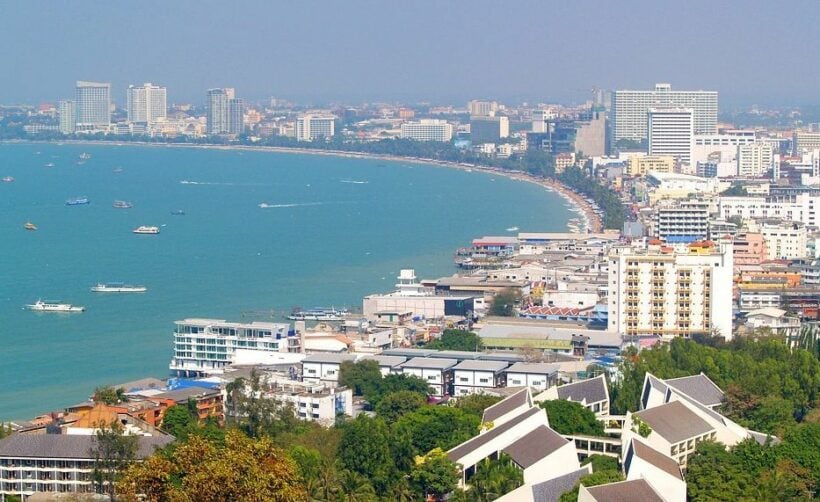 Although travel restrictions are still tight, investors see potential opportunities in Pattaya's hotel market. Many are reimagining the 2021 market by focusing on domestic demand.
Property consultancy JLL says the ongoing Eastern Economic Corridor development comes into play. U-Tapao International Airport in Rayong expanding to increase capacity by 5 million passengers and a high speed rail is in the works to connect U-Tapao and the Bangkok airports Suvarnabhumi and Don Mueang.
The amount of investors interested in Pattaya hotels is at an "unprecedented" level, according to JLL's Asia Hotels and Hospitality Group executive vice president of Investment sales, Chakkrit Chakrabandhu Na Ayudhya.
"In recent months, we have been getting an unprecedented level of enquiries from investors who are looking for opportunities to acquire investment-grade hotels in Pattaya. We have yet to see a wide trend of deeply discounted hotels in the market, particularly institutional-grade assets. However, the situation is delicate, and the landscape could potentially shift swiftly."
Pattaya's hotel inventory is ranked second in Thailand, following Bangkok. The city is slightly ahead of Phuket. Phuket has been in what many have deemed a "crisis" from the lack of international tourists over the past 7 months. Pattaya has been also been hit by the lockdown and travel restrictions., but due to the Pattaya's proximity to Bangkok, the city has been able to attract domestic tourists during weekends and holidays. More domestic investors are also interested in Pattaya hotels.
"Due to border restrictions, we are naturally seeing more engagement from domestic investors compared to what we saw in almost 40 hospitality deals (over 40 billion baht in volume) that we brokered in Thailand since 2010. We also see more enquiries from corporates with diverse income streams and private equity funds since the pandemic started."
SOURCE: TTR Weekly
Keep in contact with The Thaiger by following our
Facebook page
.
Never miss out on future posts by
following The Thaiger
.
Finance Minister says Thailand's GDP will take 2 years to recover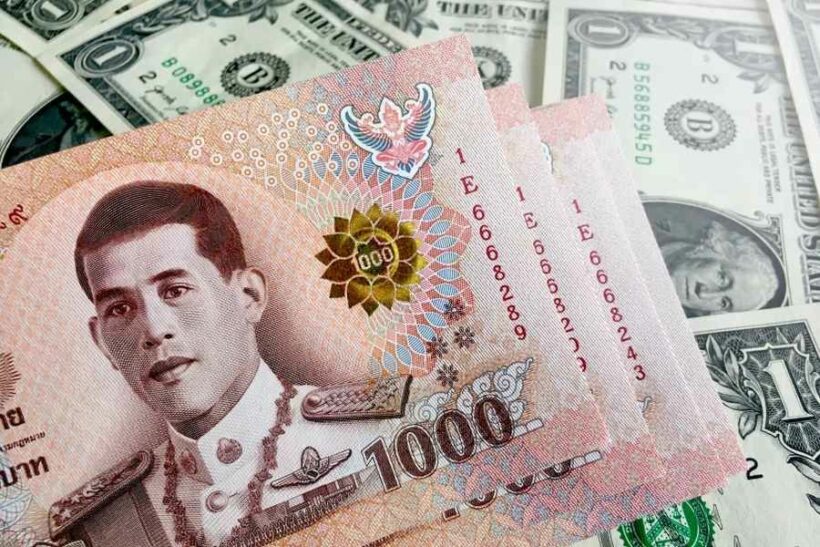 Thailand's finance minister says the countrys GDP will take 2 years to recover the 9% it has lost since the Covid pandemic ravaged the economy. Arkhom Termpittayapaisith, the Finance Minister, says the economy would have expanded by 3% this year if it weren't for the pandemic.
"The pandemic crisis will make the economy contract by around 6% in 2020, therefore there is a 9% gap that needs to be recuperated. If Thailand's GDP growth could arrive at 4% in 2021 and 2022, this would propel the country's economic growth momentum to return to a normal ratio."
The National Economic and Social Development says Thailand's GDP contracted by 6.4% year-on-year in the 3rd quarter, with a yearly economic contraction projected to be 6%. Previously, it was predicted to contract by 7.5%, however, since the global economy is projected to contract by 3.5% and the global trade is expected to decline by 11%, the number has been updated.
The seasonal adjustment saw the economy expand by 6.5% quarter on quarter from the 2nd quarter, with it contracting by 6.7% in the first 9 months. However, the NESDC's projection doesn't account for the impact from political conflicts or a 2nd wave of outbreaks.
Such political conflicts as the protests against the monarchy have seen some authorities, such as the Chief ASEAN economist, saying it won't help Thailand's weak economic recovery. But Krisada says the Thai economy is expected to recover gradually, with a possibility of vaccine use and the global economic recovery helping to push forward the recovery next year.
Arkhom says the government reportedly has 30% fiscal space left in its 2021 budget, to help cushion the economic crisis. That percentage is about 980 billion baht worth of capital, which excludes the remaining sum of the 1 trillion baht loan decree.
As for the 2022 budget, he says it is still being designed to support economic growth through public investments in infrastructure and energy, with some projects relying more heavily on help from the private sector.
SOURCE: Bangkok Post
Keep in contact with The Thaiger by following our
Facebook page
.
Never miss out on future posts by
following The Thaiger
.
Bank of Thailand takes action to curb Thai baht's strength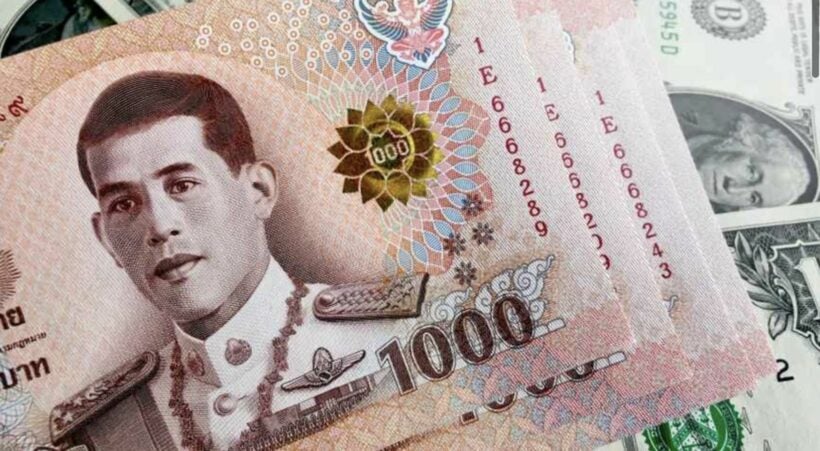 The Bank of Thailand has moved forward measures, originally meant to begin early 2021, but most of which will now take effect from end of this month. The end result is that the new rules will make it easier for Thais to shuffle money overseas and invest in foreign assets. It will also make is easier for Thai citizens to hold foreign currency in local banks. The new rules will also require the registration of local and overseas bond investors.
"Following the U.S. elections and positive news on Covid-19 vaccine development, investors have turned toward investing in emerging markets, including Thailand. The situation has resulted in strengthening the baht quickly and can impact economic recovery."
"The registration of bond investors will allow close monitoring of investor's behaviours and thereby enable the implementation of targeted measures in a timely manner."
Last week the Bank of Thailand assessed that the Thai baht's recent rapid gains could affect the country's "fragile" economic recovery. The Thai government has called on the central bank to do its best to use what tools it has at its disposal to restrain the baht to protect exports.
Khoon Goh, head of Asia research at ANZ Banking Group, says that he central bank also will continue to resort to direct intervention in foreign-exchange markets.
"The issue here is that local investors have a very strong home bias. Making it easier to invest overseas may not actually encourage them to do so."
The Thai baht has been the 2nd best performer in Asia this month after foreign investors turned net buyers of almost $2.4 billion of bonds and stocks as appetite returns for riskier emerging-market assets amid a weak dollar, according to Bloomberg.
The Thai baht had recently rallied 8.8% from this year's low in April, hitting a 10 month high last week.
SOURCE: Bloomberg
This morning, Thai time…

Keep in contact with The Thaiger by following our
Facebook page
.
Never miss out on future posts by
following The Thaiger
.
Chief ASEAN economist says protests not helping Thailand's weak economy recover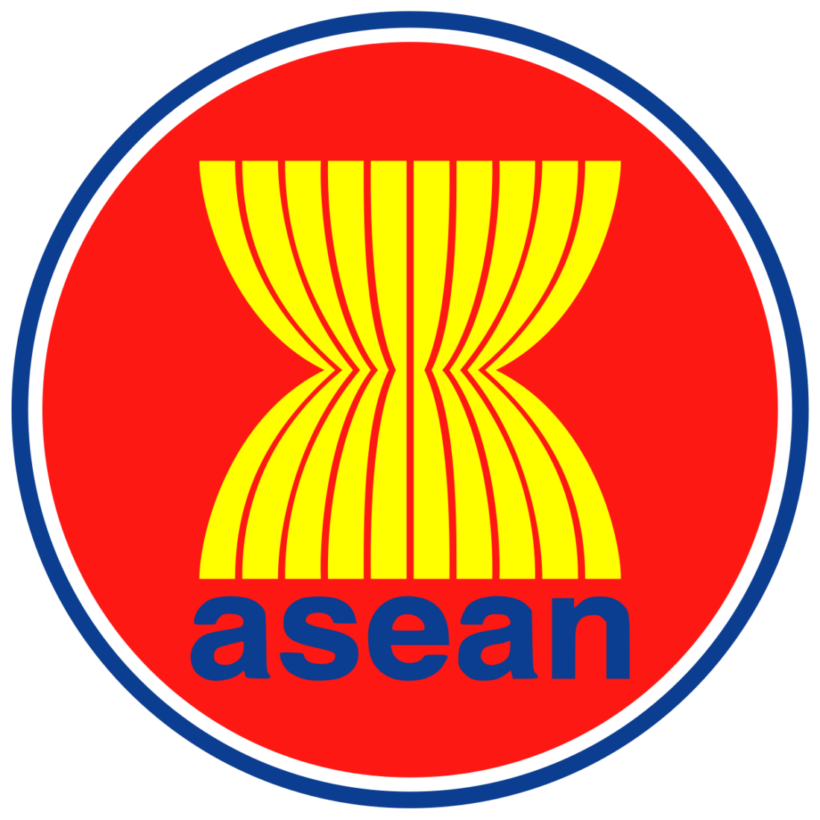 Chief ASEAN economist of Nomura, Euben Paracuelles, says Thailand's current protests are not helping Thailand's weak economy recover. In fact, Pracuelles says Thailand's economy is the weakest and slowest in the region, noting that it is in "pretty bad shape". He further says that the last thing the kingdom needs is something to weaken its recovery and that the current demonstrations are doing just that.
"We know that it is very reliant on tourism and that sector has been decimated by the Covid-19 shock."
"What we have seen in these kinds of political episodes in the past is, it's a very big distraction for the government to actually execute on these fiscal plans."
He added that the government's plans to disburse cash handouts have fallen short of initial expectations at a time when Thailand needs "private consumption to stay afloat, to at least provide some buffer" for the economy.
Nomura is also predicting that the Bank of Thailand will cut its policy rates down to 0% from .5% in the near future to help aid the delicate economy.
Such political instability certainly hasn't helped in recent months as last week's rallies saw the government firing water cannons and tear gasafter protesters targeted the Royal Thai Police headquarters. Such a scene caught international attention, prompting the Human Rights Watch to issue a letter in response that clearly condemned such actions by the government. Despite the government taking, what some say, was a heavy-handed action against the generally peaceful protesters, minor demonstrators are vowing to keep participating despite police summoning 2 teenagers for violating the emergency decree.
The PM has also announced that the lese majeste law which prohibits anyone inside the kingdom from criticising the royal family, may be enforced after remaining dormant for more than 2 years. HM the King asked the PM to limit the use of the lese majeste laws in June this year.
SOURCE: Chiang Rai Times
Keep in contact with The Thaiger by following our
Facebook page
.
Never miss out on future posts by
following The Thaiger
.