Buriram villager killed by rampaging wild elephant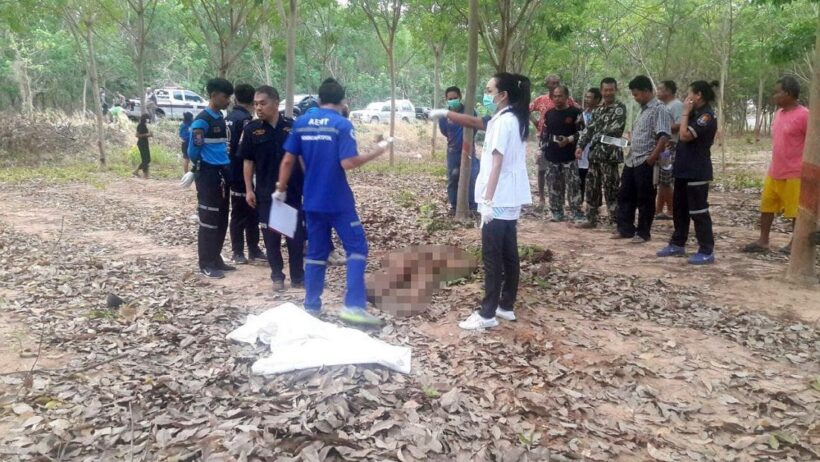 by Surachai Piraksa
A 37 year old man from a village in Buriram province has been stomped to death by a wild elephant early today in Tambon Lam Nang Rong.
Following the discovery of his dead body at 6am in a rubber plantation, police and rescue workers, along with a medical examiner, went to inspect the scene.
They found the dead body of Suwat Wongwiset near his bicycle amid some elephant footprints and several broken banana trees.
It was suspected that a male wild elephant with a single tusk, which roamed near the Dong Yai wildlife sanctuary and had fatally attacked some villagers before, was responsible for this latest death.
Police speculate that the elephant, driven out of forestland by drought and food shortage due to the sanctuary's increasing elephant population, had started to intrude on farmland and Suwat happened to run into it, leading to fatal attack.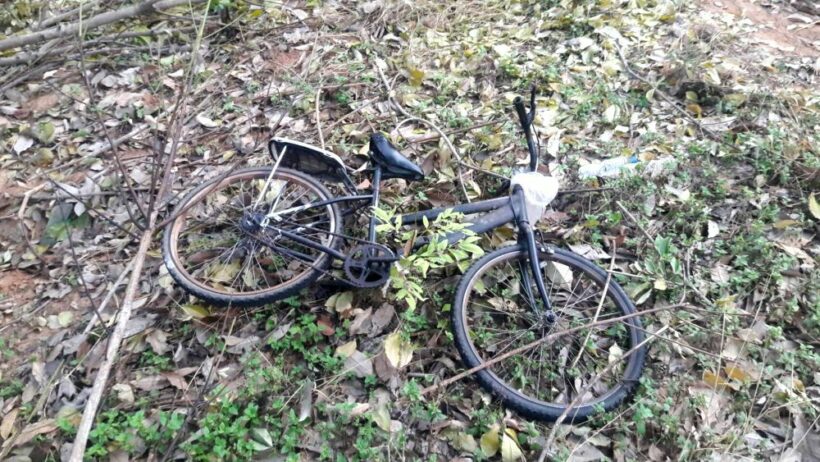 SOURCE: The Nation
Keep in contact with The Thaiger by following our
Facebook page
.
World Ganja Festival comes to NE Thailand early 2020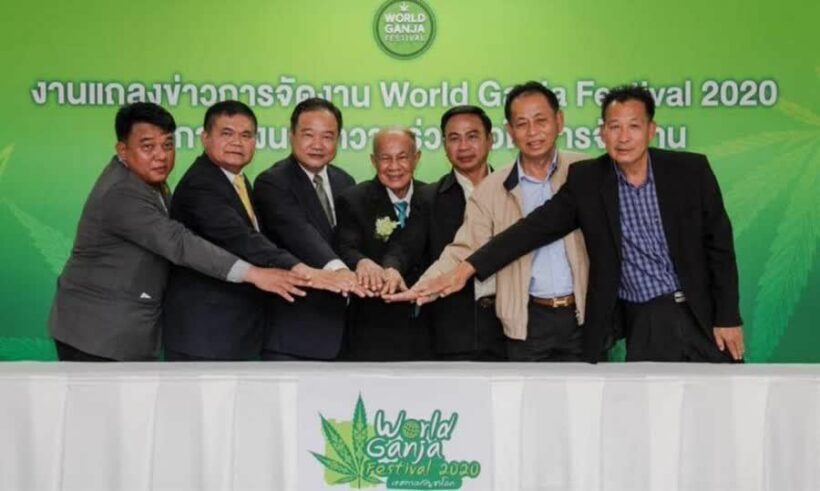 Following the liberalising of cannabis laws, related to medical use of the drug, marijuana is now being seen as a potential cash crop which which could benefit Thailand's economy. The Association of Researchers of Thailand is now joining members of the public and the private sector to organise the World Ganja Festival 2020.
The event will be held in Mukdahan, in far north-east Thailand, near the Laos border.
The Association of Researchers of Thailand has signed an agreement with the Thai Nationalism Foundation, the Journalist and Media Association of Thailand and provincial administrative organisations of Nakhon Phanom, Sakon Nakhon and Mukdahan to hold the World Ganja Festival between January 29 and February 2 next year.
The venue is on 40 acres of land near Nong Yat Reservoir in Nakhon Phanom province.
Gen. Charan Kullawanit, an honorary adviser to the World Ganja Festival project, says that the festival is being held for the first time in Thailand, and will serve as a platform for people to exchange their knowledge of cannabis for medical use. The event will also help promote Thailand as a developer of top quality marijuana strains, which will contribute to the country's economic growth.
"We're the main host. Thailand's the main host. We're deciding who we will invite. The association chairperson said there'll be Chinese, Japanese and American guests. They once opposed the idea. We'll invite them so we can listen to their academic ideas, presentations and statements. We'll see how the event will benefit the global community."
The World Ganja Festival 2020 will be divided into three zones, covering academic seminars, technological innovations and business negotiations, as well as local wisdom from each province. The event will also feature a product design competition and music festival.
The event organisers say the World Ganja Festival 2020 will create new opportunities and provide a better understanding of cannabis and its legal aspects.
SOURCE: National News Bureau of Thailand
Keep in contact with The Thaiger by following our
Facebook page
.
Volunteer engineers to carry out Ubon Ratchathani assessments following flooding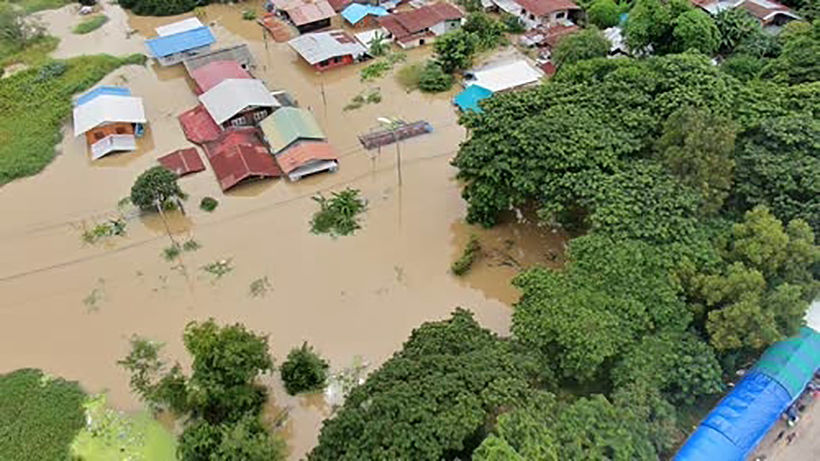 A team of volunteer engineers from The Engineering Institute of Thailand (EIT) are in Ubon Ratchathani to carry out building assessments following the record flooding that devastated the region.
The Nation reports that the engineers will examine buildings damaged by the flood waters and provide residents with advice so that they can try to rebuild their lives.
Thanet Weerasiri, Chairman the Engineering Institute says hundreds of homes have been destroyed in Ubon Ratchathani, with thousands of others left badly damaged and residents also suffering in places like Yasothon, Roi Et and Si Sa Ket.
"In Ubon Ratchathani alone, over 400 residences were destroyed and 5,000 were partially damaged, and many people haven't been able to return to their homes. Volunteers with experience in engineering will check building structures and give victims advice on how to resume their normal lives."
The Nation reports that volunteers will carry checklists as they examine structural and facility soundness, moving from floor to floor as well as noting the surrounding terrain.
The EIT will then process the images, messages and videos submitted by volunteers via a phone application, as well as live weather satellite images.
Once the data has been processed, it will be fed back to the volunteer engineers so they can advise homeowners as to whether or not a structure can be safely repaired and eventually lived in once more.
SOURCE: The Nation
Keep in contact with The Thaiger by following our
Facebook page
.
Mother of boy killed in Thailand's war on drugs petitions Supreme Court to investigate acquittal of police officers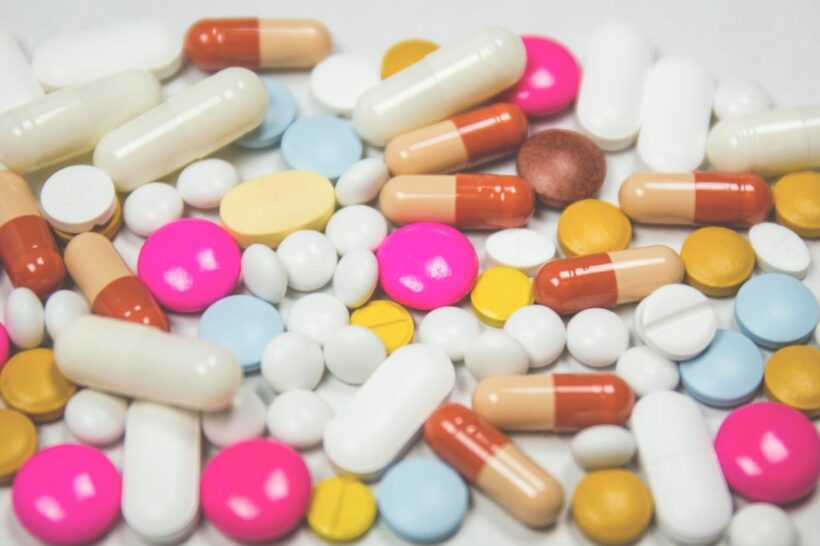 PHOTO: Freestocks.org/Unsplash
The mother of 17 year old Kittisap Thitboonkrong, who died during the war on drugs introduced 14 years ago by then PM Thaksin Shinawatra, is asking the Supreme Court to investigate how 6 police officers charged with his murder came to be acquitted last year.
In July 2004, Mr Kittisap was in police custody as a suspect in a robbery, when he was allegedly escorted from the station in Kalasin, north-east Thailand, in the company of six police officers. He was later found hanged in a farmhouse in the neighbouring province of Roi Et.
Six Kalasin police officers were arrested and charged with murder and the concealment of a body.
On July 30, 2012, three of the officers were sentenced to death by the Court of First Instance. A fourth officer was sentenced to life imprisonment, a fifth to 7 years' imprisonment, and a sixth was acquitted.
A subsequent appeal hearing upheld the death sentence for two of the officers but commuted the sentence for the third to 50 years imprisonment. It also reduced the life sentence and the 7 year sentence to 5 years each, while overturning the verdict on the officer who was acquitted, sentencing him to life in prison.
However, on October 11 last year, a Supreme Court hearing acquitted all six officers due to insufficient evidence.
Now the victim's mother, Pikul Promchan, has written to Salaikate Wattanaphan, President of the Supreme Court, asking him to look again at that decision. She points out that there was both enough evidence and sufficient number of witnesses to prove the officers killed her son and that he died while in police custody.
Mrs Pikul points out that due to the testimony of one witness being described as unlikely, the Supreme Court had decided all other witnesses were not credible, thereby coming down on the side of the accused officers. The victim's mother also questions the validity of the verdict as it was only signed by two of the three Supreme Court judges.
Around 2,500 people were killed in the ruthless war on drugs, with widespread allegations that many of its victims were innocent of any involvement with drugs and were instead killed by corrupt police officers for other reasons.
SOURCE: Thai PBS World
Keep in contact with The Thaiger by following our
Facebook page
.