Political ban lifted ahead of February 24 election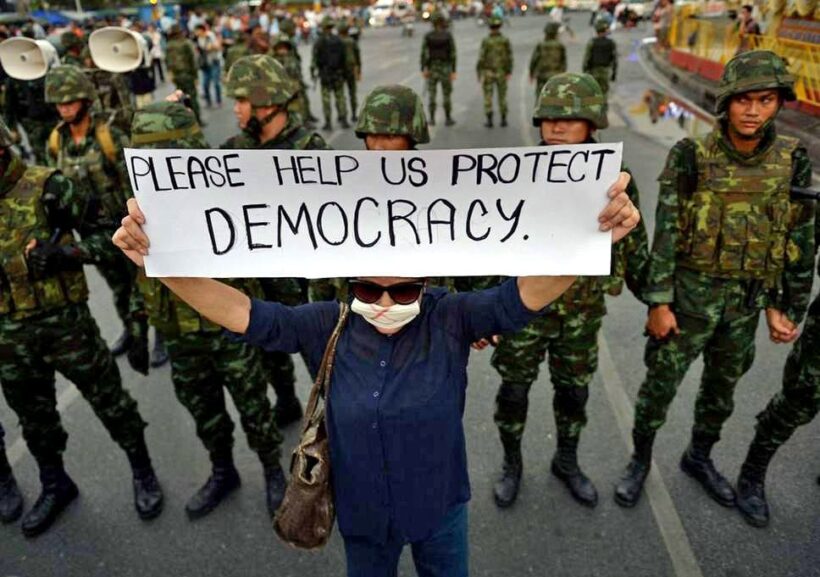 The Thai Junta, aka NCPO, has today lifted restrictions on political activities that have been in effect since the May 2014 military coup.

The Nation reports the the lifts a previous prohibition on political parties holding meetings or organising political activities. The cancelled restrictions include the ban on political gatherings of five or more people.

The Royal Gazette has published the ban lifting today. This officially sets in train the countdown to the February 24 election.

As a result of the today's announcement, election campaigning can begin from January 2, once the Royal Decree on the general elections is issued.

Also lifted today was an order banning financial transactions involving people's assets that were deemed necessary for the sake of national security and the public's life and assets security.

The cancellation of the orders was aimed at facilitating political activities in advance of the general election expected on February 24, the first under the 2017 Constitution.

The announcement follows an announcement made by PM Prayut Chan-o-cha on December 7 that the poll will definitely be held on February 24.

The new law on MP elections also came into effect on December 11.

With the new legislation in effect, the ruling NCPO is essentially forced to lift restrictions on public discussion of issues.

SOURCE: The Nation
Keep in contact with The Thaiger by following our
Facebook page
.
"Hot to very hot" in the North and Northeast, thundershowers predicted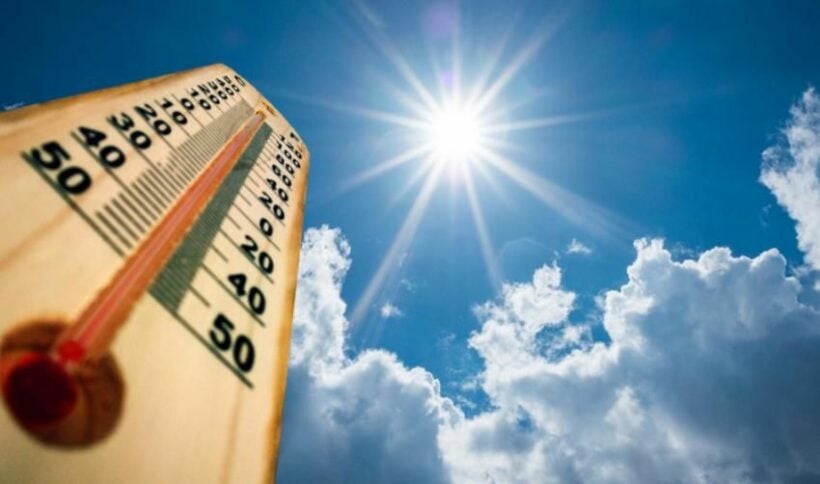 A thermal low still covers upper Thailand, while southerly and southeasterly winds prevail over the Northeast and the East regions. Thailand is now in the 'shoulder' season, between the dry season and wet season, which is set to kick in sometime in April. (Bangkok, Phuket and Chiang Mai 5 day forecasts below)
Chiang Mai is poised for another week of scorchers, each day predicted to be over 40C.
"Hot conditions still prevail over most of upper Thailand and very hot weather is forecast for parts of the North, the Northeast and the Central regions," according to the Thai Meteorological Department.
"Thundershowers and gusty winds are forecast for the Northeast and the East. People should beware of severe weather and keep off unsecured buildings and wilderness areas. Farmers should beware of crop damage."
The weather forecast for the next 24 hours is as follows:
Northern region: Hot to very hot; temperature lows of 18-25℃ and highs of 38-41℃.
Northeastern region: Hot to very hot with thundershowers in some areas; lows of 22-26℃ and highs of 36-40℃.
Central region: Hot to very hot; temperature lows of 24-26℃, highs of 37-40℃.
Eastern region: Hot with thundershowers and gusty winds in 10% of the areas; lows of 25-28℃, highs of 33-38℃; waves a metre high.
Southern region (east coast): Partly cloudy with thundershowers in 10% of the areas; lows of 23-27℃, highs of 33-36 ℃; waves a metre high.
Southern region (west coast): Partly cloudy with thundershowers in 10% of the areas; lows of 24-26℃, highs of 35-38℃; waves a metre high, higher offshore.
Bangkok and surrounding areas: Hot during the day; lows of 26-27℃, highs of 34-39℃.
Bangkok's 5 day forecast…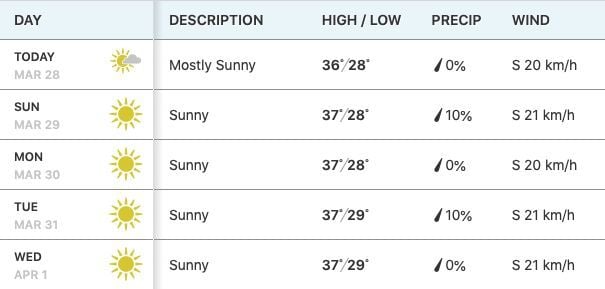 Phuket's 5 day forecast…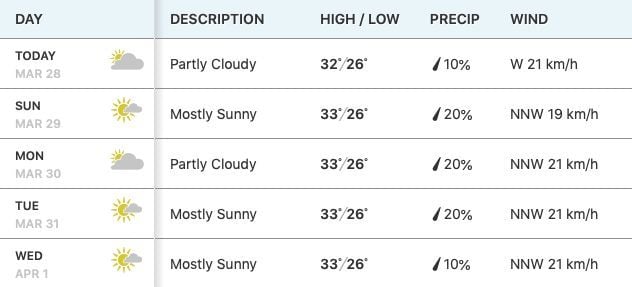 Chiang Mai's 5 day forecast (yikes!)…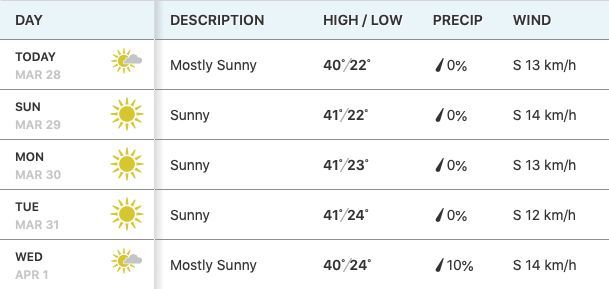 SOURCE: The Nation | Weather.com
Keep in contact with The Thaiger by following our
Facebook page
.
Thailand News Today – Friday, March 27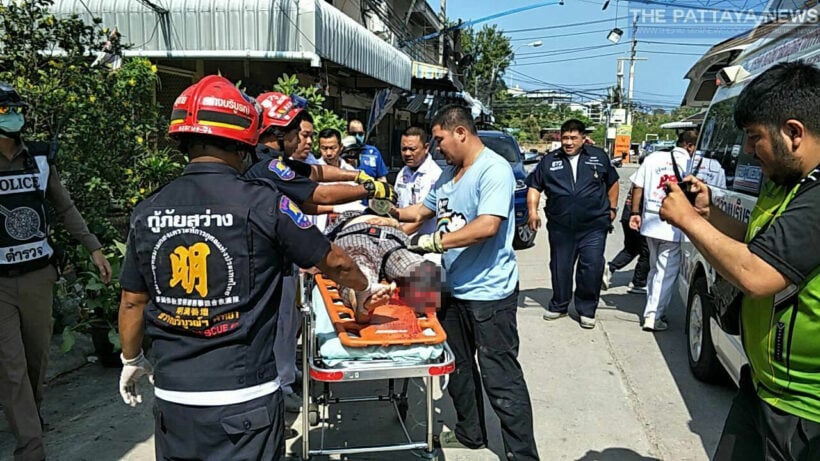 91 new coronavirus cases, 1 more death in Thailand
Thailand's Department of Disease Control has confirmed a 91 new cases of the the Covid19 coronavirus at their daily press briefing this morning. There was also an additional death reported.
The new numbers bring the total number of confirmed cases in the country to 1136 and deaths to 5. 
Of the new cases today…
• 5 from the Bangkok "boxing match cluster"
• 7 from a nightclub cluster
• 18 people who are close contacts with previous confirmed cases
• 10 people back from abroad (9 Thais and 1 foreigner)
• 5 individuals who were working tourists and visitors
• 46 cases who are still being identified and traced
• The new death was a patient in Narathiwat
• 2 Thais have also died in the past 2 days in New York
Worldwide the USA now leads the number of cases, surpassing China overnight and registering over 12,000 cases in the last 24 hours.
People 'strongly advised' to stay home for 7 days
People nationwide are strongly urged to stay home and stop socialising for the next 7 days, starting this weekend, as the government steps up efforts to stem the coronavirus."
The Chief of Thai Defence Forces, who is also in charge of security affairs says…
"We need your cooperation not to leave home and to cancel all activities. Stay home and stop the spread of the virus for the sake of the nation, and continue doing this for a week."
"The country is not yet under total lockdown yet, but if infections continue to rise, it may be inevitable."
China closes its borders, only allowing Chinese nationals, diplomats and C visas to enter
How the tables can turn within a month or so, now it's China that is closing its borders. 
China's Foreign Ministry has announced that they will temporarily suspend foreign entries into China.This will also include foreign nationals holding valid visas or resident permits in China. 
People with the diplomatic service, courtesy or C visas will not be affected and foreign nationals visiting to China for economic, trade, scientific or technological activities may apply for visas at Chinese embassies or consulates.
Chon Buri crane collapse injures 3, damages homes
A crane collapse in Chon Buri's Banglamung district this morning has severely injured three and damaged six adjacent buildings. 
Authorities rushed to the scene after they were notified at 10:30am of the incident in the Naklua subdistrict. Officers, emergency responders and reporters arrived find the collapsed crane which had fallen and badly damaged six buildings, many of them residential.
Three people have been seriously injured, including a 65 year old, a 12 year old boy and the 31 year old crane driver. They were all taken to local hospitals. The cause of the collapse is unclear, and police are still investigating.
Chiang Mai fire spikes air pollution up to 20 times 'safe' levels
A bushfire roaring away in the Doi Suthep-Pui National Park in Chiang Mai is causing continued concerns for Chiang Mai residents.
500 local officials and soldiers from the 3rd Army Region were called in to fight the blaze and spent 14 hours bringing it under control, including calling in helicopters to drop water as they tried to control the spread.
It also pushed air pollution readings in the region up to record highs, up to 1000 where the upper safe level is meant to be 50 mg per cubic metre. This afternoon it's back to around 156.
Potential catastrophe facing Thailand's elephant camps
Elephant Nature Park in Chiang Mai, along with many other camps in Thailand, have been forced to close their doors due to the current Coronavirus situation in Thailand. 
Apart from resulting in hardship for the elephants, the closures will seriously hurt Thailand's tourism industry in the future if no support is forthcoming soon. "Lek" Chailert, owner of Elephant Nature Park and founder of Save Elephant Foundation,believes many of the closures will be permanent.
"If there is no support forthcoming to keep them safe, the elephants will either starve to death or may be put onto the streets to beg. It's a very bleak outlook unless some financial help is received immediately."
You can read that story at thethaiger.com
Keep in contact with The Thaiger by following our
Facebook page
.
Thailand News Today – Thursday, March 26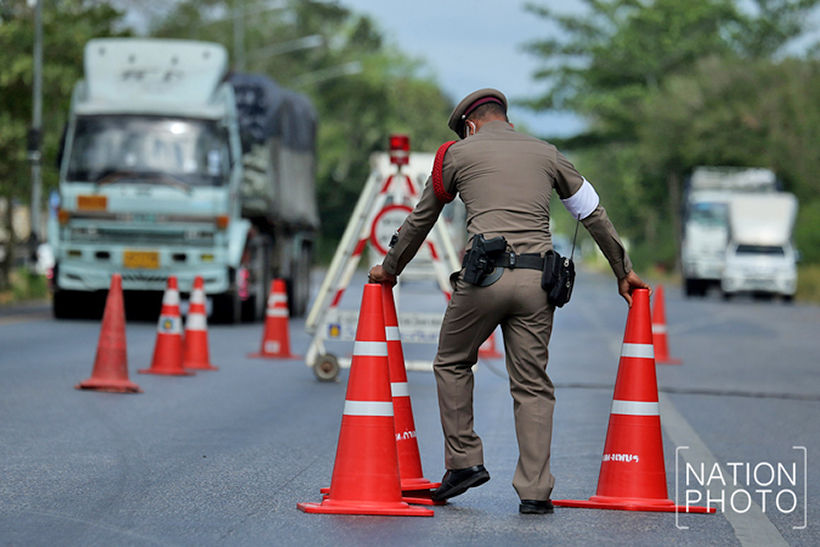 New cases in Thailand – 111, pushes total over 1,000
Thursday's total for new cases of the Covid-19 coronavirus is out as announced today by the Public Health Department.
The number of newly confirmed Covid-19 cases in Thailand is now over 1,000. 111 new cases were announced to the media today by spokesperson from the Ministry of Public Health. At the time of publication the total number of cases is 1,045. The ministry speculates that there is likely to be an exponential rise in new infections across Thailand in the near future.
"Comply or I'll tear it down myself" Pattaya mayor tells encroaching resort
Pattaya's mayor has ordered his staff to post notices at Ban Sukhawadee, or "Sukhawadee House" as it's known in English, a luxury beachfront property.
The property is set on a total of 80 rai near Pattaya.
The company that runs the resort, HealthFood International, has two weeks to comply with a judgment relating to encroachment on 11 rai of public land. If the company doesn't comply within 15 days, the authorities will tear down the property themselves. The legal wrangling has been going on for years.
No public transport bus tickets until at least April 30
The president of state enterprise Transport Company has announced today that ticket sales for all public transport buses are suspended until April 30.
He says the company will also enforce social distancing by leaving empty alternate seats on remaining bus services and require a distance of at least one metre between people at all bus terminals. He says that all tickets have been sold out well beyond April 30.
Immigration Bureau asks people to file reports online, avoid their offices
A spokesman for the Immigration Bureau says that foreigners living in Thailand are now requested to process their 90 day residence reports online or by post only.
Applicants usually required report in person to complete the procedure. The change comes as any sort of social distancing has been virtually impossible at crowded immigration offices. We have links to the online reporting website at our website thethaiger.com
Phuket, special restrictions for locals (Thursday)
Additional measures are being rolled out in Phuket as the Provincial Office refines the local needs to restrict the spread of the Covid-19 virus.
Some public offices are being closed, or services restricted, including at the Land Transport Office.
Dental clinics will be closed but dental clinics within hospitals will remain open.
Finally, the notice lists a number of public spaces which will now be closed, including running areas around dams on the island and the Saphan Hin sports centre.
1000 kilograms of marijuana seized in northeastern Thailand
More than a tonne of marijuana has been been seized in Thailand's Bung Kan province, in the far north east on the Laos border. The stash was discovered in fertiliser sacks by a security patrol boat along the Mekong river. A longtail boat with 4 to 5 men on board was spotted pulling up to the river bank, where the men began unloading sacks. When approached by police, the men fled, leaving 25 sacks behind. The sacks contained a total of 1,000 one kilo bricks of dried, compressed marijuana.
Keep in contact with The Thaiger by following our
Facebook page
.