Illegal foreigners on notice – 30 day crackdown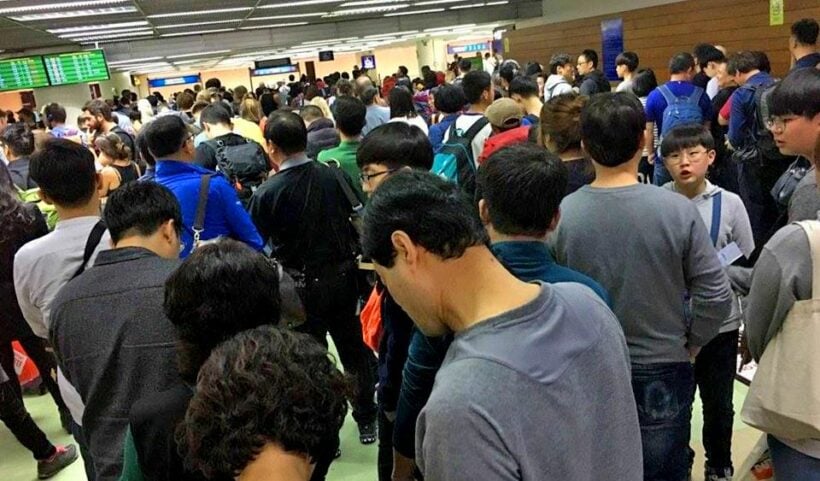 The Immigration bureau has been given a month to go after thousands of suspected overstayers and others believed involved in criminal activities.
Thai Deputy PM and Defence Minister Prawit Wongsuwan yesterday instructed the Immigration Bureau to crack down on foreigners overstaying their visas or using Thailand as safe haven for criminal activities. The bureau has been given one month to arrest and deport thousands of foreigners suspected of staying in the Kingdom illegally.
Prawit, who oversees security matters, issued the order during a meeting of the military, police and Interior Ministry security agencies yesterday, according to Defence Ministry spokesman Kongcheep Tantra-wanit.
Prawit has instructed them to step up efforts to keep foreign tourists safe and to crack down on transnational criminals who enter the Kingdom posing as tourists. The spokesman quoted Prawit as saying the government had received complaints about foreigners involved in illegal activities and businesses in several provinces including Bangkok.
The Immigration Bureau was told to strictly enforce the law, weed out foreigners without visas and overstaying their visas and deport them within one month. It was told to check whether foreigners doing business here were working in professions that were legally reserved for Thais, he said.
Pol Maj-General Surachate Hakparn, a protege of Gen Prawit, was recently promoted to acting Immigration Bureau chief after spearheading a series of raids and spot checks that have so far found more than 1,000 foreigners overstaying their visas.
Surachate has strong connections with Prawit whose popularity has been declining after the luxury-watch scandal. The police commander had recently made a name for himself with his crackdowns on crimes related to foreigners as deputy commander of Tourist Police. Thailand welcomes more than 30 million visitors annually for tourism. The country is also home to millions of documented and undocumented migrant workers from all over the world. Illegal entry and overstays are not unusual for the country.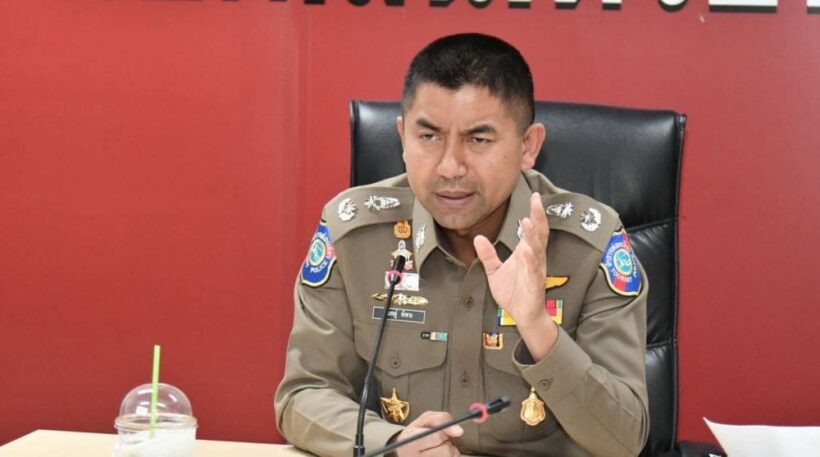 The Immigration Bureau announced on its website yesterday that there were 1.6 million foreigners living in Thailand between January and August.
Canadians were the biggest group – 9,872 migrants – followed by 9,583 Dutch people, 9,566 Bangladeshis and 9,483 Italians. During the same period, more than 10 million foreign tourists entered the Kingdom, the bureau said. Following Prawit's order, Surachate led police yesterday in collaring 22 citizens of African nations and a Myanmar man on Bangkok's Sukhumvit Soi 3.
But eight of them had their documents in order and were released.
Surachate yesterday called a press conference to talk about measures to help victims of call-centre gangs and romance scams. Police operations over the past years to suppress foreign gangsters has managed to return 27 million baht to 133 victims of such crimes, he said.
A crackdown on crimes related to foreigners is ongoing and the court has issued more than 600 arrest warrants for call-centre gang members. More than 30 cases of romance scams are now under investigation.
Thai nationals involved in or facilitating such criminals would also be arrested, he warned.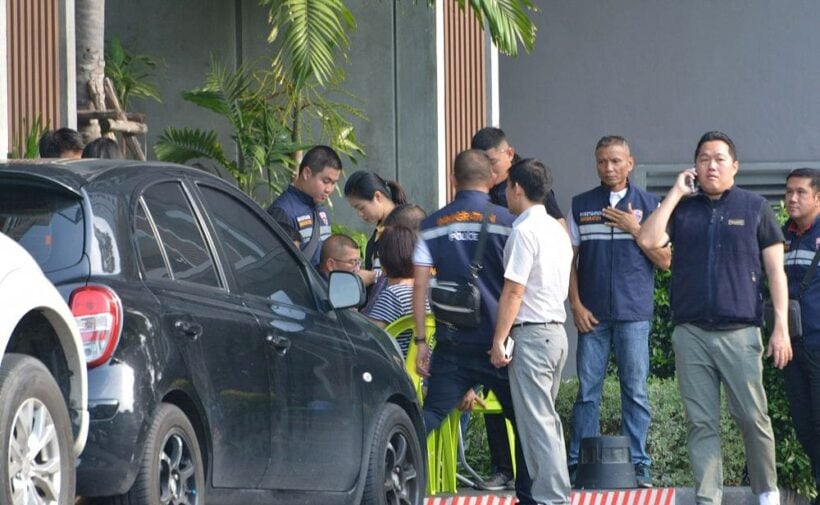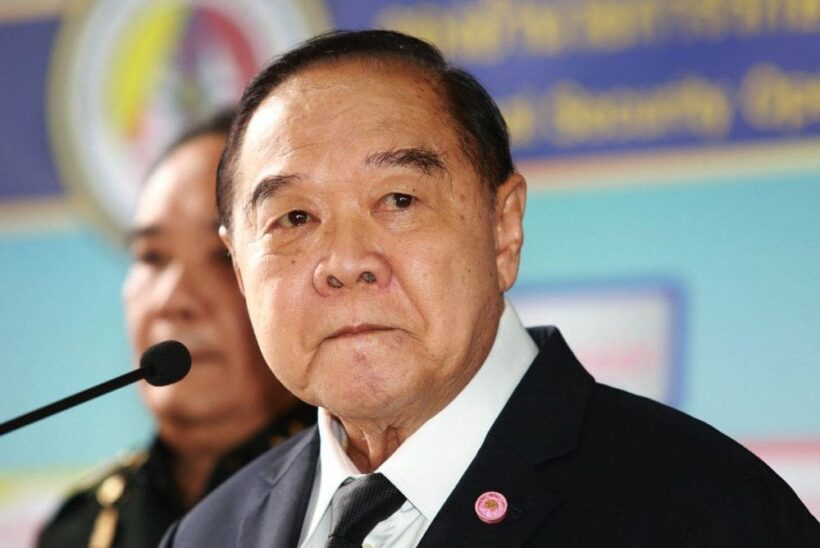 STORY: The Nation


Read more headlines, reports & breaking news in Thailand. Or catch up on your Thailand news.
Thailand is 'least miserable' country in the world again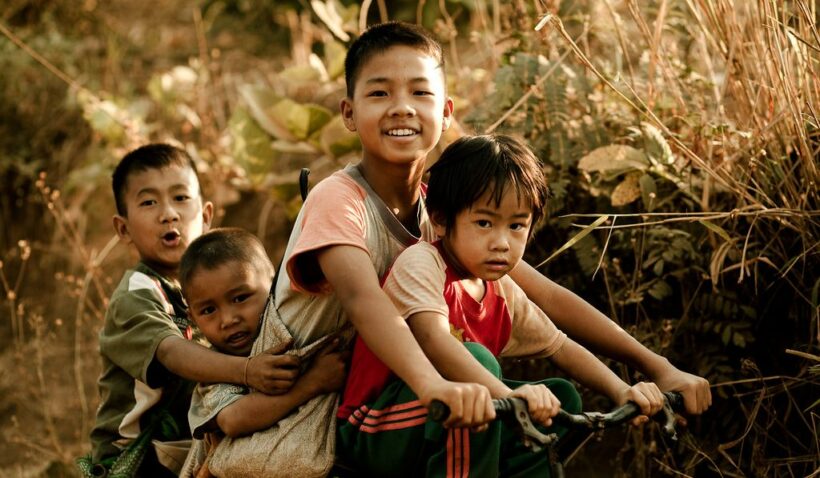 Thai PM Prayut Chan-o-cha says he's delighted over Thailand's rating as the "least miserable" economy in the latest Bloomberg Misery Index. The annual Misery Index is calculated as the sum of a country's inflation and unemployment rates.  The index compares the average of economists' forecasts for each country.
The US moved six places to 13th least miserable and the UK improved four spots to 16th least.
Thailand scored 2.1 in the 2019 Index, which was the same score it received last year, making it the "least miserable" country out of 62 economies as rated by Bloomberg. Switzerland improved to second least miserable. Venezuela was rated the "most miserable economy" with inflation projected at about six million percent this year.
But Bloomberg says that Thailand is often rated least miserable due, in large part, to its rather unorthodox way of counting employment as well as their low fertility rate and aging population.
The Bank of Thailand lists Thailand's unemployment rate at 0.9 percent and inflation at 1.1 for last year.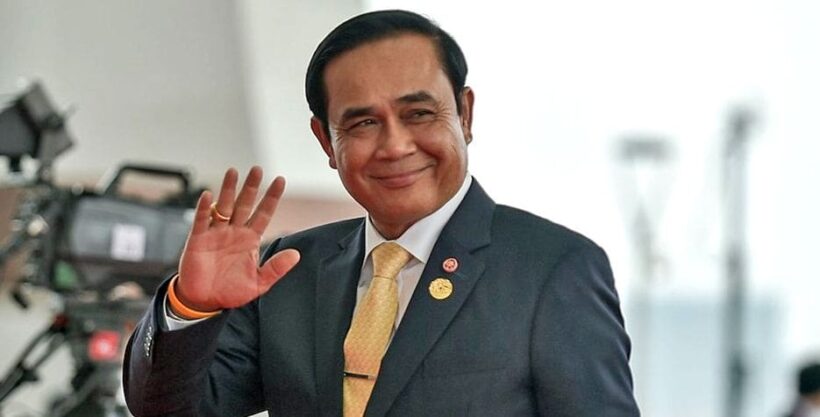 Phuket seastead being removing by Thai Navy today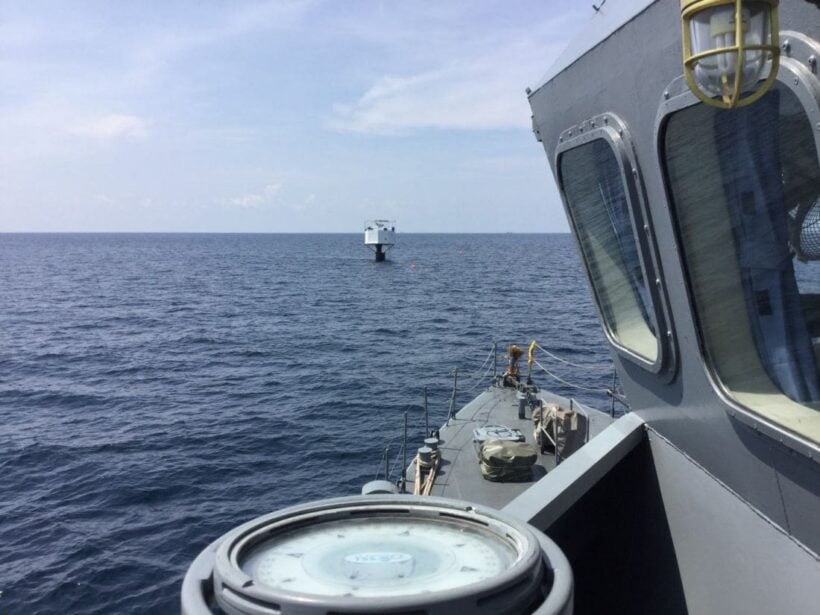 Navy officers are in the process of dismantling and removing the Phuket seastead today.
About 300 navy officers are currently in the process removing the structure off the south east coast of the island. The operation is expected to be done by today, according to a spokesperson. The seastead will be kept at the Phuket Deap Sea Port as evidence in the case against the builders, Ocean Builders, and Thai/American couple who had been 'living' there for a short time.
The Phuket Vice Governor Supot Rodrueng Na Nongkhai says documents will be summited to the Office of Attorney General within one week.
But the company behind the project, Ocean Builders, has announced it will sue Thailand in an international court if the government removes the seastead. This legal test in a court will force the Thai Government to test its hard-line position on the seastead in an international court of law.
Speaking at a press conference at the King Prajadhipok's Institute on friday, Deputy PM Wissanu Krea-ngam said Thai officials could remove the floating structure from the seas off the Thai mainland, because its presence clearly violated Article 119 of Thailand's Criminal Code as threatening the Kingdom's security and sovereignty.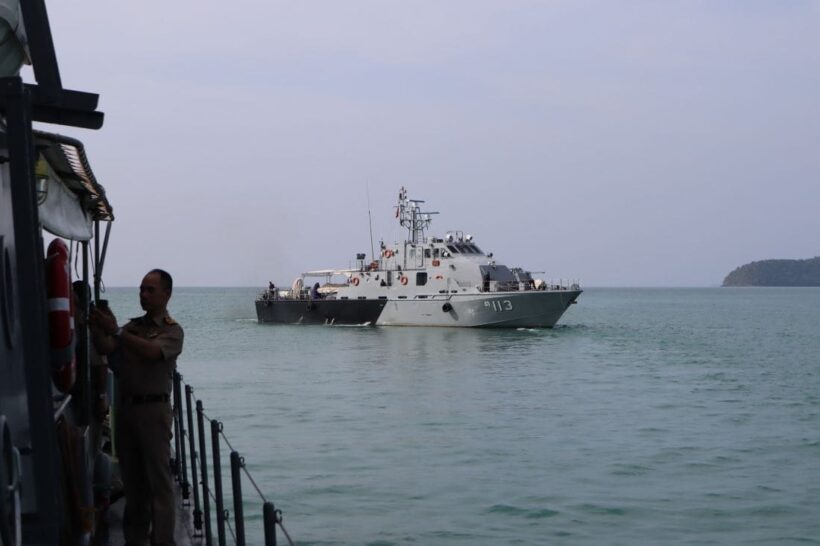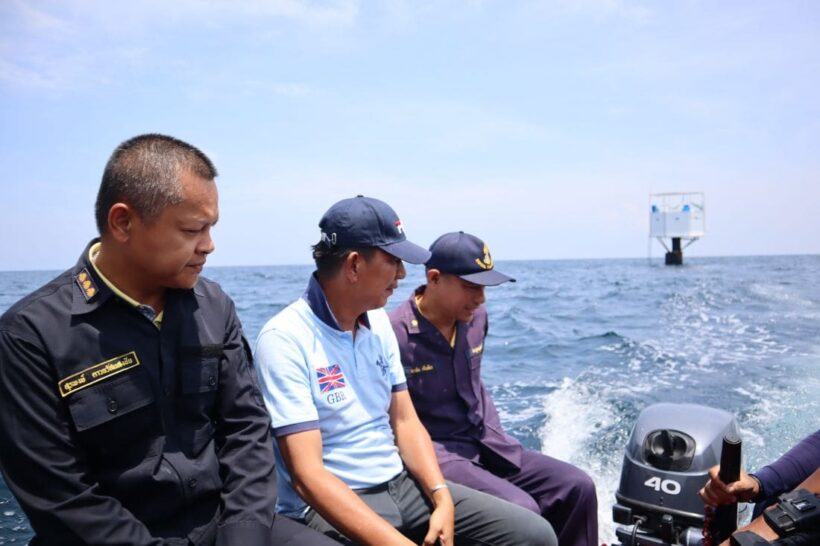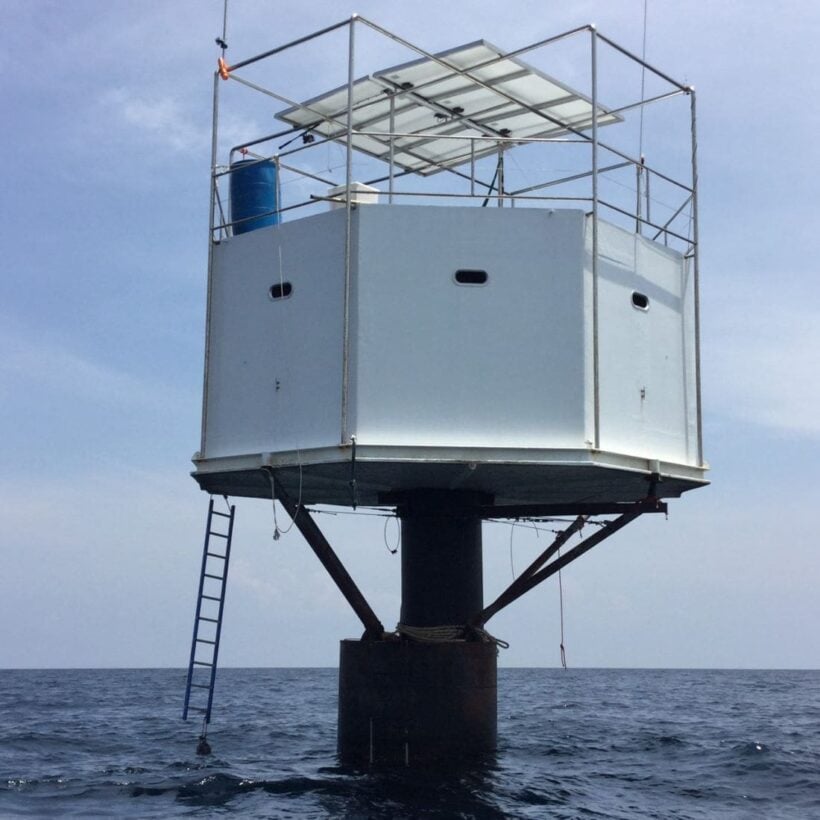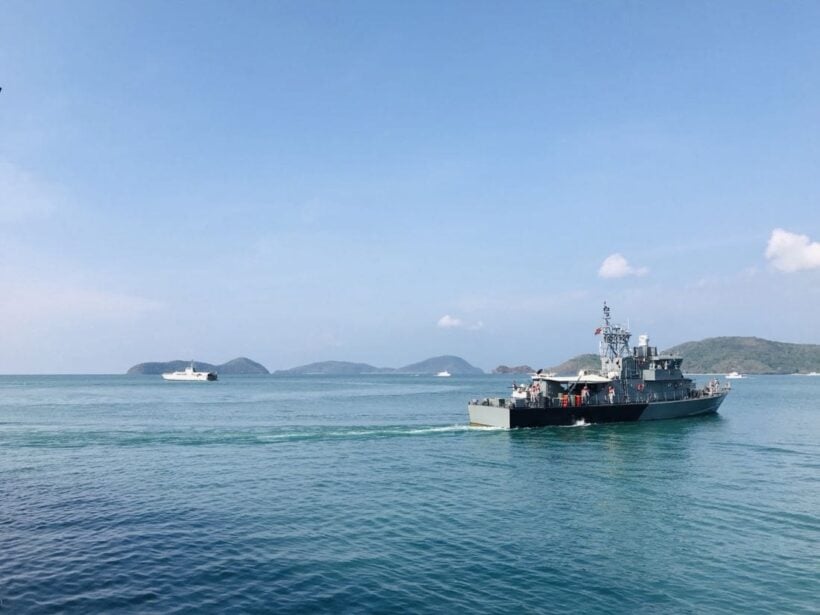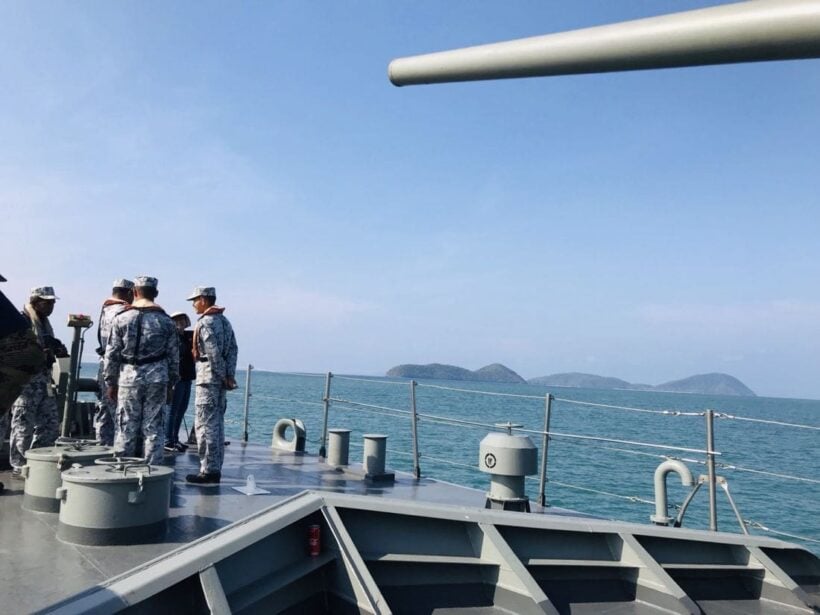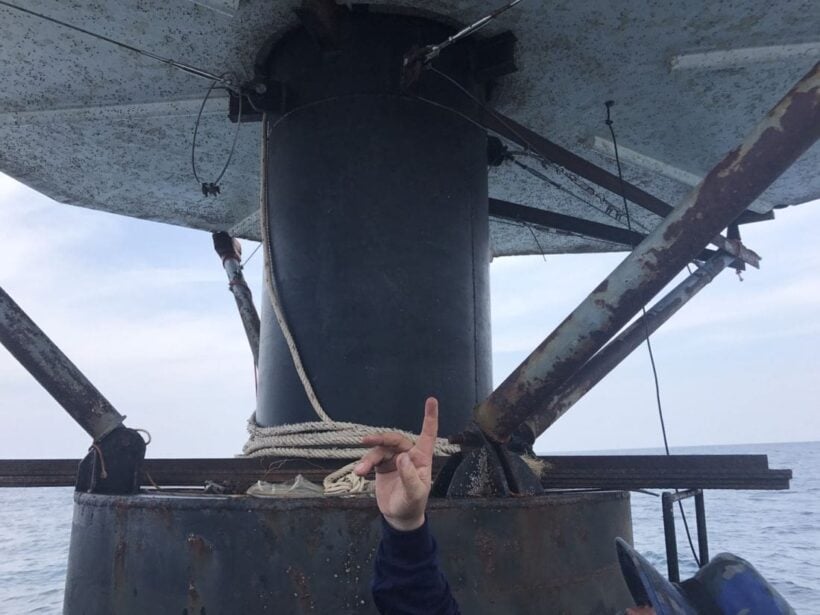 Thailand to ban three kinds of plastic by end of this year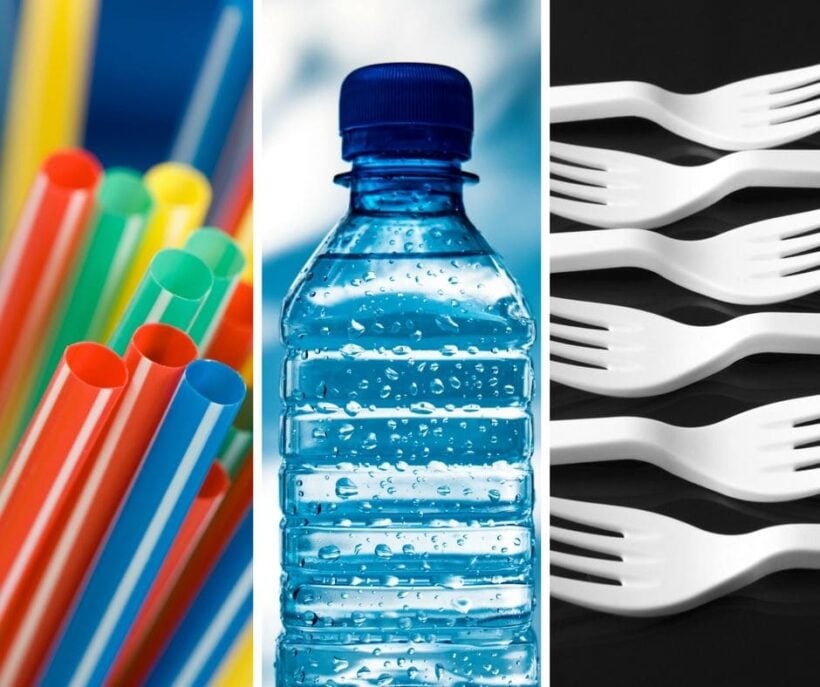 By the end of 2019 Thailand will be free from three types of plastic – microbeads, cap seals and oxo-degradable plastics.
Then by 2022 four other types of single-use plastics will also be banned – lightweight plastic bags less than 36 microns thick; styrofoam food containers for takeaways; plastic cups and plastic straws – according to a road map approved by the Cabinet.
The Plastic Waste Management Road Map 2018-2030 also includes an ambitious plan for Thailand to use 100 per cent recycled plastic by 2027 in various forms, including turning waste into energy.
The Cabinet has acknowledged the road map and assigned the Natural Resource and Environment Ministry to formulate a draft action plan for plastic waste management, so it is in line with the 20-year national strategy.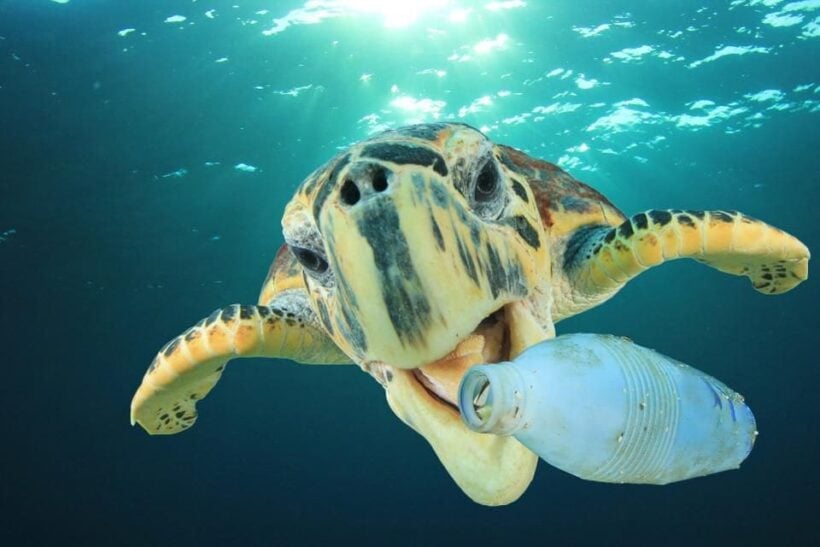 The Cabinet also called for clear details on related agencies' role in the integration of the work for managing plastic waste, which will also get huge participation from the private and business sectors. The related state agencies should create various mechanisms to propel this forward such as creating a good understanding among agencies, continuously implementing a public relations campaign via social media to achieve the set goals, the Cabinet instructed.
The work procedure must consider lifecycle plastic-waste management so steps are taken from the very start: with plastic products designed applying the "Eco Design" approach, manufacturing and post-consumption disposal which will include garbage separation, transport and storing, recycling and proper disposal.
According to the Department of Environmental Quality Promotion, Thais generate as much as 1.14 kilogram of garbage per head per day, contributing to the 27.04 million tonnes of waste per year.
One person uses approximately eight plastic bags a day – or 500 million plastic bags per day for the whole nation.
Most of the plastic waste ends up in the oceans, accounting for 16% of garbage in the seas.
SOURCE: The Nation