Illegal foreigners on notice – 30 day crackdown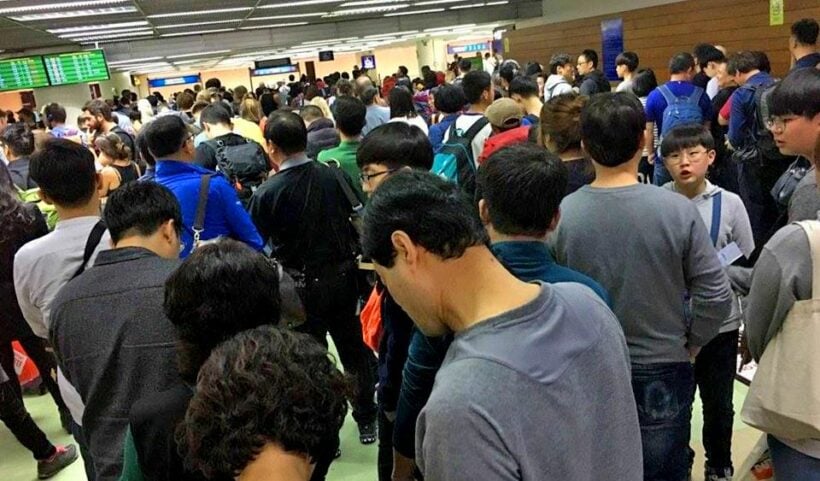 The Immigration bureau has been given a month to go after thousands of suspected overstayers and others believed involved in criminal activities.
Thai Deputy PM and Defence Minister Prawit Wongsuwan yesterday instructed the Immigration Bureau to crack down on foreigners overstaying their visas or using Thailand as safe haven for criminal activities. The bureau has been given one month to arrest and deport thousands of foreigners suspected of staying in the Kingdom illegally.
Prawit, who oversees security matters, issued the order during a meeting of the military, police and Interior Ministry security agencies yesterday, according to Defence Ministry spokesman Kongcheep Tantra-wanit.
Prawit has instructed them to step up efforts to keep foreign tourists safe and to crack down on transnational criminals who enter the Kingdom posing as tourists. The spokesman quoted Prawit as saying the government had received complaints about foreigners involved in illegal activities and businesses in several provinces including Bangkok.
The Immigration Bureau was told to strictly enforce the law, weed out foreigners without visas and overstaying their visas and deport them within one month. It was told to check whether foreigners doing business here were working in professions that were legally reserved for Thais, he said.
Pol Maj-General Surachate Hakparn, a protege of Gen Prawit, was recently promoted to acting Immigration Bureau chief after spearheading a series of raids and spot checks that have so far found more than 1,000 foreigners overstaying their visas.
Surachate has strong connections with Prawit whose popularity has been declining after the luxury-watch scandal. The police commander had recently made a name for himself with his crackdowns on crimes related to foreigners as deputy commander of Tourist Police. Thailand welcomes more than 30 million visitors annually for tourism. The country is also home to millions of documented and undocumented migrant workers from all over the world. Illegal entry and overstays are not unusual for the country.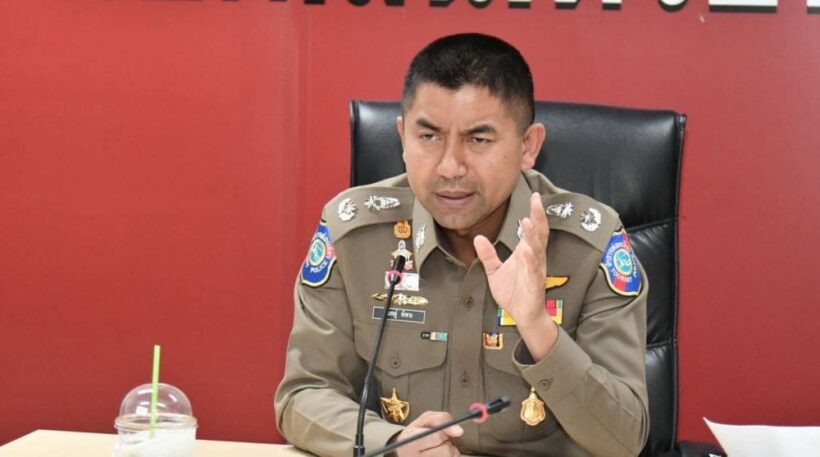 The Immigration Bureau announced on its website yesterday that there were 1.6 million foreigners living in Thailand between January and August.
Canadians were the biggest group – 9,872 migrants – followed by 9,583 Dutch people, 9,566 Bangladeshis and 9,483 Italians. During the same period, more than 10 million foreign tourists entered the Kingdom, the bureau said. Following Prawit's order, Surachate led police yesterday in collaring 22 citizens of African nations and a Myanmar man on Bangkok's Sukhumvit Soi 3.
But eight of them had their documents in order and were released.
Surachate yesterday called a press conference to talk about measures to help victims of call-centre gangs and romance scams. Police operations over the past years to suppress foreign gangsters has managed to return 27 million baht to 133 victims of such crimes, he said.
A crackdown on crimes related to foreigners is ongoing and the court has issued more than 600 arrest warrants for call-centre gang members. More than 30 cases of romance scams are now under investigation.
Thai nationals involved in or facilitating such criminals would also be arrested, he warned.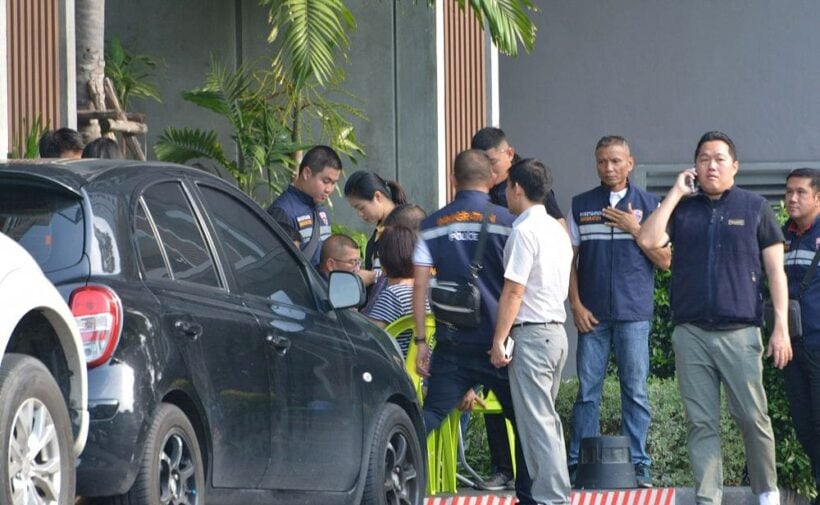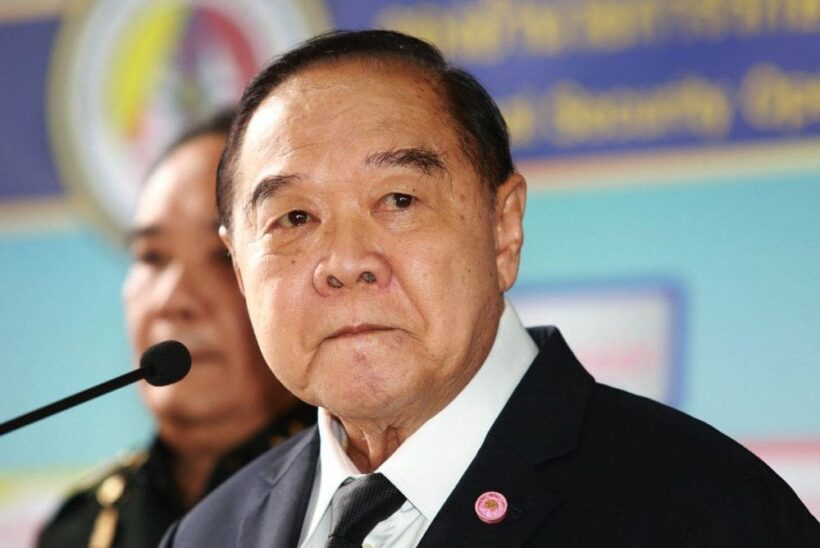 STORY: The Nation


Read more headlines, reports & breaking news in Thailand. Or catch up on your Thailand news.
Thai exports fall 5.7 percent in January, year-on-year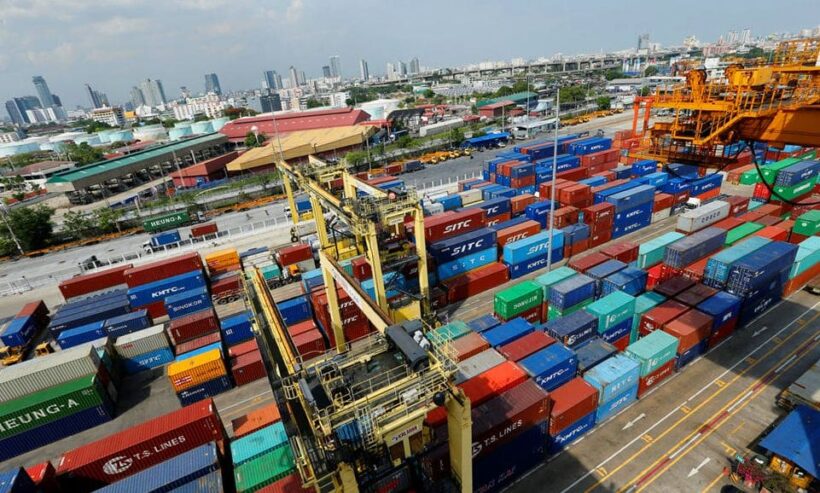 Thai export results have dipped for the third straight month, falling more than 5.65% compared to a year earlier. The fall was a lot bigger than expected, according to the Thai commerce ministry.
Shipments contracted 1.72% in December, compared to a year earlier as well.
January's export drop was due to falling shipments of rice, gold, electronics and cars, according to the ministry. Digging into the numbers, exports to the US rose 8.3% in the first month of the year, compared to January 2018, but exports to China slumped 16.7%.
The strong Thai baht, Asia's best performing currency this year, has increasingly hit exports, particularly rice orders.
Checking imports for the same period, and the numbers jumped surprisingly 13.99% year on year, after sliding 8.15% in December 2018. Analysts say the surge in imports was partly due to imports of arms and military weapons.
There was a trade deficit of $4.03 billion in January, compared with a forecast surplus of $320 million surplus. December 2018 had a $1.06 billion surplus.
But the ministry says they are still forecasting export growth of 8% for 2019 after a 6.7% increase last year.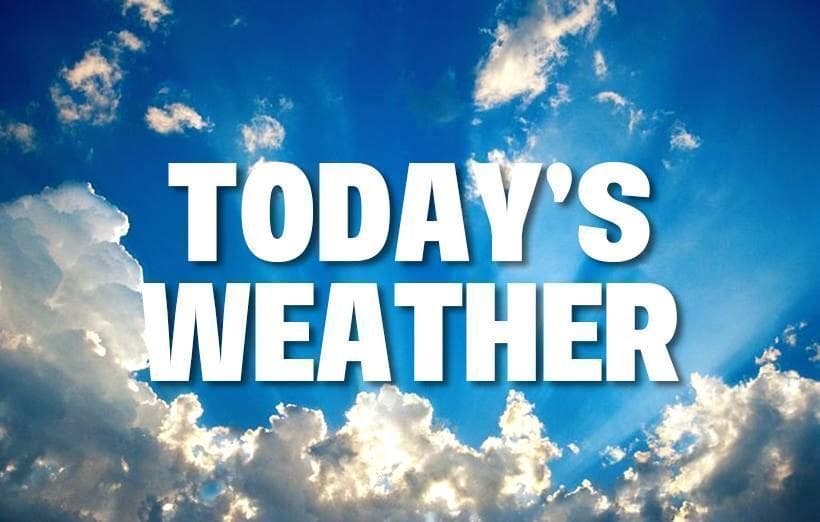 Bangkok
Generally clear. High 35ºC. Winds S at 15 to 25 km/h.


Phuket
Generally clear. High 32ºC. E winds shifting to S at 15 to 25 km/h.


Chiang Mai
Generally clear. High 36ºC. Winds SSE at 10 to 15 km/h.


Pattaya
Generally clear. High 31ºC. Winds SSW at 15 to 25 km/h.


Hua Hin
Partly cloudy. High 33ºC. Winds SSE at 15 to 30 km/h.


Ko Samui
Partly cloudy. High 26ºC. Winds SE at 15 to 25 km/h.


Strong baht a concern for Thai hotel sector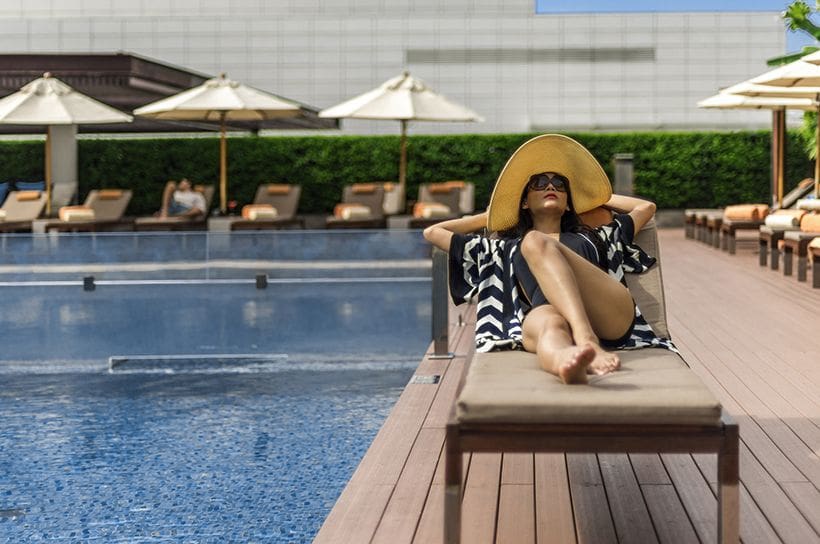 by Bill Barnett
Thailand's baht performance against Asian currencies in 2018, was unmatched, with the exception of the Japanese yen.
Commenting on the trend financial news Bloomberg have highlighted that in 2019, a further 4% in growth this year have it sitting at the top of the table.
Oddly, one of the underlying factors stimulating the baht's appreciation is the recovery in tourism arrivals which has a double-digit impact on the country's GDP.
While the elections remain a wild card on forward expectations, the reality is that the currency has not been hit like the Chinese yuan, which has been disrupted by a threatened U.S. China trade war and slowdown in its economy.
Despite higher than expected tourism numbers in 2018, hotel owners are cautiously optimistic on the prospects for the year.
In reality, despite rising prices for visitors, the economic climate is leading many property developers turning to hospitality assets as the real estate market remains volatile. The general view is that sustainable cash flow as part of their business mix is good and that tourism fundamentals remain strong.
Still, looking at nearby competitors such as Vietnam, which is rapidly growing from a cub into a tourism tiger, the issue of affordability is concerning. Currency swings remain a real and present factor in demand, so expect hoteliers to keep watching currency levels closely in 2019.