Illegal foreigners on notice – 30 day crackdown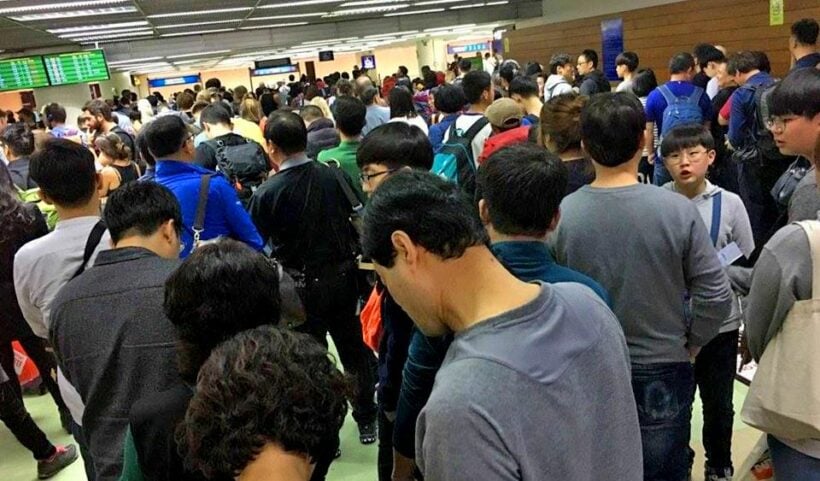 The Immigration bureau has been given a month to go after thousands of suspected overstayers and others believed involved in criminal activities.
Thai Deputy PM and Defence Minister Prawit Wongsuwan yesterday instructed the Immigration Bureau to crack down on foreigners overstaying their visas or using Thailand as safe haven for criminal activities. The bureau has been given one month to arrest and deport thousands of foreigners suspected of staying in the Kingdom illegally.
Prawit, who oversees security matters, issued the order during a meeting of the military, police and Interior Ministry security agencies yesterday, according to Defence Ministry spokesman Kongcheep Tantra-wanit.
Prawit has instructed them to step up efforts to keep foreign tourists safe and to crack down on transnational criminals who enter the Kingdom posing as tourists. The spokesman quoted Prawit as saying the government had received complaints about foreigners involved in illegal activities and businesses in several provinces including Bangkok.
The Immigration Bureau was told to strictly enforce the law, weed out foreigners without visas and overstaying their visas and deport them within one month. It was told to check whether foreigners doing business here were working in professions that were legally reserved for Thais, he said.
Pol Maj-General Surachate Hakparn, a protege of Gen Prawit, was recently promoted to acting Immigration Bureau chief after spearheading a series of raids and spot checks that have so far found more than 1,000 foreigners overstaying their visas.
Surachate has strong connections with Prawit whose popularity has been declining after the luxury-watch scandal. The police commander had recently made a name for himself with his crackdowns on crimes related to foreigners as deputy commander of Tourist Police. Thailand welcomes more than 30 million visitors annually for tourism. The country is also home to millions of documented and undocumented migrant workers from all over the world. Illegal entry and overstays are not unusual for the country.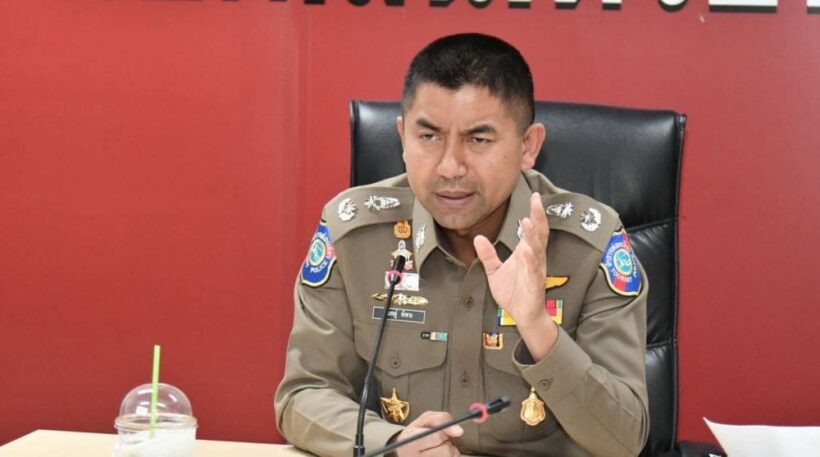 The Immigration Bureau announced on its website yesterday that there were 1.6 million foreigners living in Thailand between January and August.
Canadians were the biggest group – 9,872 migrants – followed by 9,583 Dutch people, 9,566 Bangladeshis and 9,483 Italians. During the same period, more than 10 million foreign tourists entered the Kingdom, the bureau said. Following Prawit's order, Surachate led police yesterday in collaring 22 citizens of African nations and a Myanmar man on Bangkok's Sukhumvit Soi 3.
But eight of them had their documents in order and were released.
Surachate yesterday called a press conference to talk about measures to help victims of call-centre gangs and romance scams. Police operations over the past years to suppress foreign gangsters has managed to return 27 million baht to 133 victims of such crimes, he said.
A crackdown on crimes related to foreigners is ongoing and the court has issued more than 600 arrest warrants for call-centre gang members. More than 30 cases of romance scams are now under investigation.
Thai nationals involved in or facilitating such criminals would also be arrested, he warned.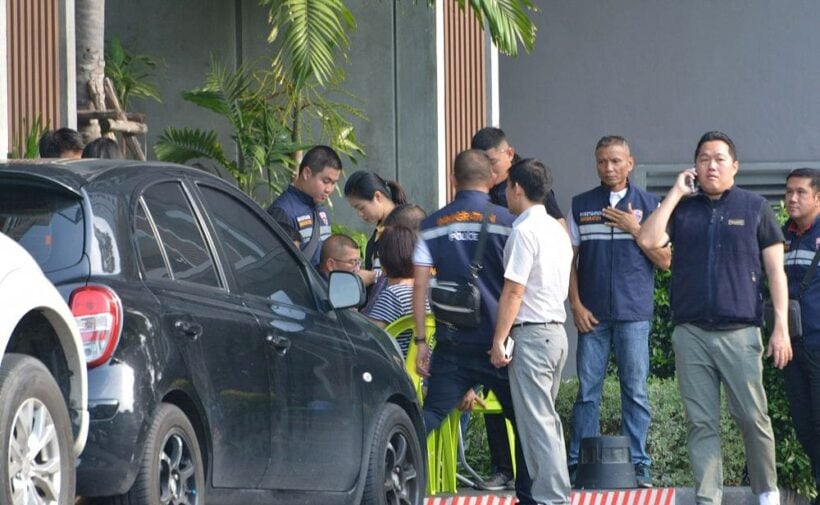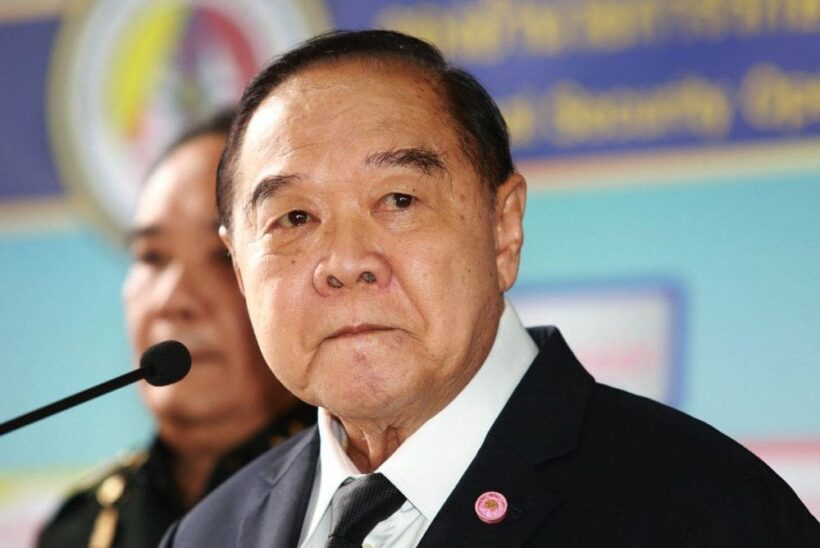 STORY: The Nation
Keep in contact with The Thaiger by following our
Facebook page
.
Points deduction system for drivers to be introduced mid-December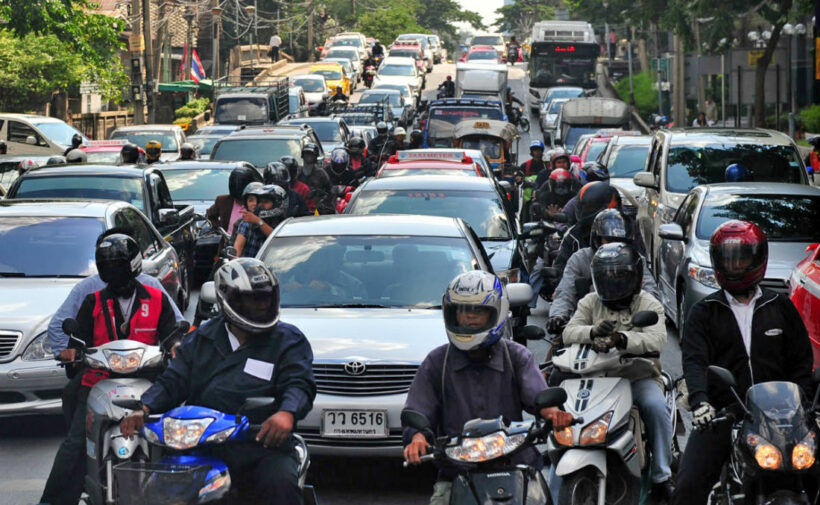 The point deduction system, for traffic and road infringements, is tentatively scheduled for activation for motorists and motorcyclists in mid-December. It is hoped that the system will help reduce road fatalities and injuries on Thai roads.
The deputy commander of Highways Police Command says that every licensed driver will be given an allocation of 12 points. Each time the driver commits a traffic law violation, points will be deducted. When there are no points left, the driver's license will be suspended for 90 days, after which the driver or motorcyclist will have to undergo training administered by the Land Transport Department to get their licence back, and another 12 points.
Those who don't attend the training, however, will have their licence returned after 90 days, but with only 8 points.
Points to be deducted differ, depending on the offence. Offences are divided into four categories:
• One point deduction
Using a cell-phone while driving; exceeding the speed limit; not wearing crash helmets for motorcyclists; not wearing seat belts; not giving way to emergency vehicles, riding on the sidewalk and not stopping for pedestrians on zebra crossings.
• Two points deduction
Running a red light; driving on the wrong side of the road; reckless driving; driving while his/her license is suspended and drunk driving.
• Three points deduction
Organising or promoting street racing without permission; hit-and run; driving while under the influence of narcotics; driving while under the influence of alcohol exceeding 150mg per ml.
• Four points deduction
Driving under the influence of alcohol exceeding 200mg per ml, drunk driving in a way which may cause serious injuries or death to the other people; driving in a manner disregarding the safety of the other people or causing trouble to other people.
SOURCE: Thai PBS World
Keep in contact with The Thaiger by following our
Facebook page
.
Opposition hits out at government's military spending in 2020 budget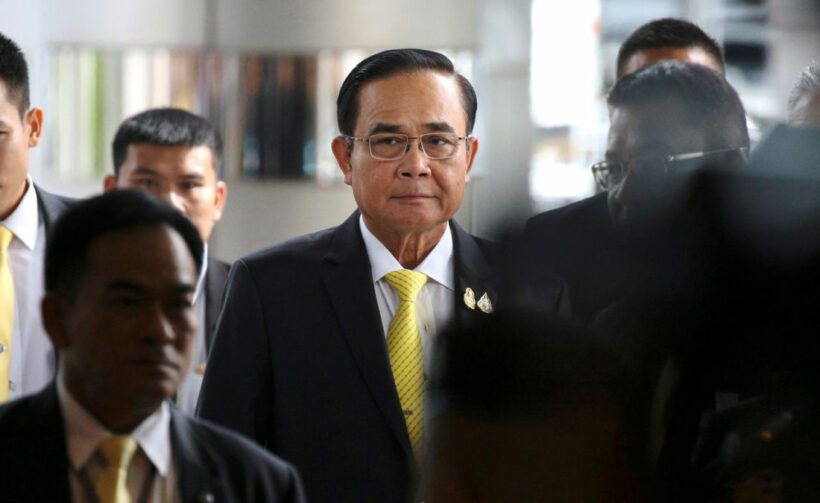 PHOTO: Reuters | The Business Times
The opposition is accusing the government of being more concerned with military arms than the daily struggles of Thai citizens. During a debate in Parliament on the budget bill, the government was accused of caring more about the growth in military spending than citizens' financial woes.
The opposition levied the attack after PM General Prayut Chan-o-cha delivered the 3.2 trillion baht bill to the House of Representatives. The debate on the 2020 budget is expected to continue for two more days and if approved by Parliament, the bill will come into force early next year.
The PM says the budget aligns with the "20 year strategy" to improve the living standards of the nation's citizens while growing the economy, but opponents accuse him of making defence spending a priority.
The leader of the opposition, Sompong Amornvivat, claims that in the five years the PM has been in power, total spending has hit 14.3 trillion baht, with loans of 2.2 trillion baht, without any significant growth in the economy. He accuses the government of spending more than 6 billion baht on defence, with the Interior Ministry getting 25 billion baht more than last year.
It's also understood that the government has also put 518.8 billion baht aside, which it can spend as it wishes, without the consent of Parliament.
The government's tourism stimulus plan, whereby domestic tourists would be given cash incentives, also came under fire as Sompong declared it a waste of money that would do nothing to boost productivity.
The subject of the PM's oath-taking fiasco reared its head again, as the leader of the Seree Ruam Thai Party, Pol General Sereepisut Temiyavej declared the PM and his government unfit to rule or propose a budget bill as a result of it.
Anudit Nakorntab from the Pheu Thai party said the government should postpone unnecessary spending on military arms while the country's citizens battle economic hardship, accusing the previous junta-led administration of also prioritising the military in its spending.
SOURCE: The Nation
Keep in contact with The Thaiger by following our
Facebook page
.
Academics warn of high cost of Thai ban on agri-chemicals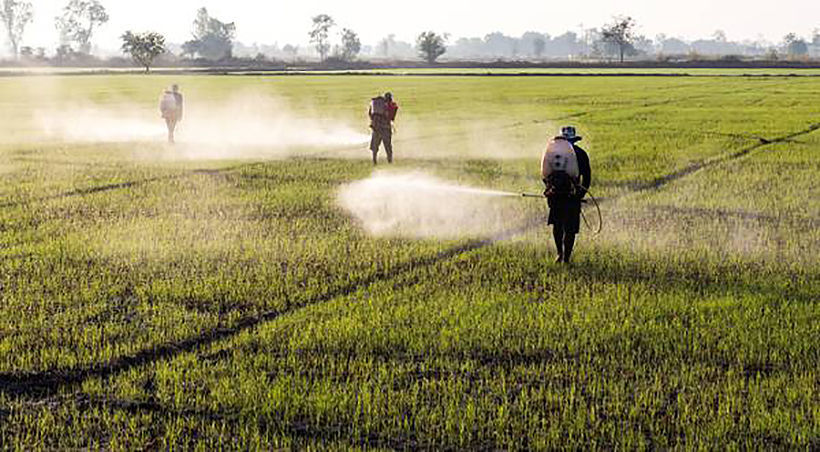 The chairman of the Thai Sugarcane Farmers Association, Thongkam Cheongklad, says a ban on the weed-killer paraquat would have a severe impact on production costs. Academics and Thai sugarcane farmers have also expressed their concern over the ban, saying it could cost the industry up to 570 billion baht.
The Nation reports that up to 1.2 million people working in the sugarcane industry are understood to be against the ban, saying the proposed paraquat substitute is both expensive and ineffective.
The president of the Thailand Society of Sugarcane Technologists, Kitti Choonhawong, says Thailand has approximately 11 million rai dedicated to sugarcane plantations, generating about 300 billion baht a year.
He claims that a ban on agri-chemicals may lower sugar production, which in turn would affect sugar factories and cause the export market to lose as much as 94.6 billion baht. Thailand is currently the world's second biggest sugar exporter, behind Brazil.
A research director from the Thailand Development Institute says the ban could ultimately mean the country is not allowed to produce enough food, unless chemical fertilisers are still allowed if chemical pesticides are banned.
Viroj Na Ranong says production costs will still rise however, along with labour costs, adding that the government needs to do its homework.
"The government has to implement measures based on research, not on social trends and politics."
It's understood that The National Hazardous Substances Committee will meet on October 27 to decide if a ban on three chemicals currently used in farming will go ahead. The substances involved are paraquat, glyphosate and chlorpyrifos and the proposal is for them to be banned from December 1.
SOURCE: The Nation
Keep in contact with The Thaiger by following our
Facebook page
.