Beware: Fake coronation brooches being sold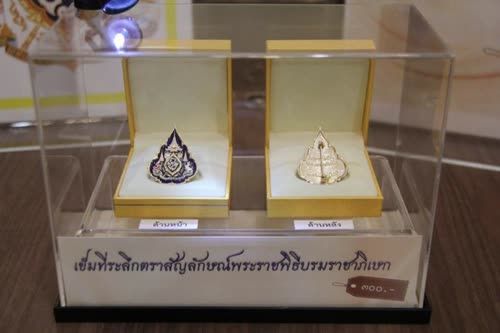 PHOTO: NNT
The Office of the Permanent Secretary, under the PM's Office, is warning manufacturers and sellers of fake coronation brooches that they could be jailed for up to 20 years and fined up to 400,000 baht.
Sompas Nilphan, says the government has assigned his agency to produce and sell the coronation brooches to the general public.
"All proceeds from the sales will go to His Majesty the King's charities. The government has invited the public to wear the coronation brooches from April to July this year."
"People's demand for the coronation brooches is high, causing some sellers to sell them at much higher prices. The authorities have also found that there are fake coronation brooches being produced without permission and sold as genuine."
Makers and sellers of counterfeit coronation brooches could be jailed for a maximum of 20 years and fined up to 400,000 baht, according to Article 240 of the Criminal Code.
The Office of the Permanent Secretary is asking members of the public to notify the authorities if they find counterfeit coronation brooches by calling the government's hotline at 1111 available 24/7.
People who wish to buy the 'official' coronation brooches can order them at Thailand Post offices nationwide or at ThailandPostMart.com until May 15, 2019. People can also buy the coronation brooches at 30 branches of Big C stores in all regions of Thailand.
For more information, please visit the Facebook page of the Office of the Permanent Secretary, under the PMs Office or HERE.
Keep in contact with The Thaiger by following our
Facebook page
.
Indian tourist numbers to Thailand steadily climbing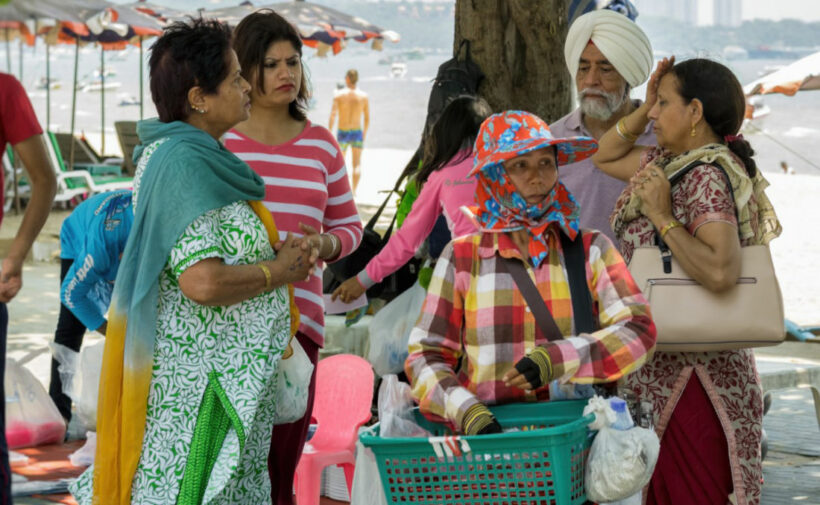 The number of Indian tourists coming to Thailand has doubled over the past half a decade and continues to grow by an average of 15% each year. The figures are from a survey conducted by researchers Nutchanart Kuprasert and Jidapha Chuayphan on behalf of the Bank of Thailand.
Contributing factors include an overall increase in Indians travelling overseas as evidenced by 10 million new passports being issued annually. Thailand is a popular choice for first-time Indian tourists as distances are short and travel is easy thanks to some 3,000 direct flights now being offered by various carriers between both main and secondary destinations including to Phuket plus the introduction of free visa-on-arrival.
The study indicates that Indian tourist will keep catching up to the leading tourist demographic, the Chinese , but not surpass them any time soon. Projections for the next decade show that some 21 million Chinese tourists will visit Thailand compared to 14 million Indian nationals. But in terms of spending, Indian tourists are similar strong spenders, like the Chinese, and able to travel to Thailand all year round, even during the low season.
Popular destinations are listed as Bangkok, Pattaya, Phuket, Hua Hin and Chiang Mai. In addition, information from tour operators in Thailand reveals that Indian tourists are not as sensitive as Chinese tourists to unexpected events. Generally speaking, if the trip has been planned in advance, they will not change plans or cancel travel.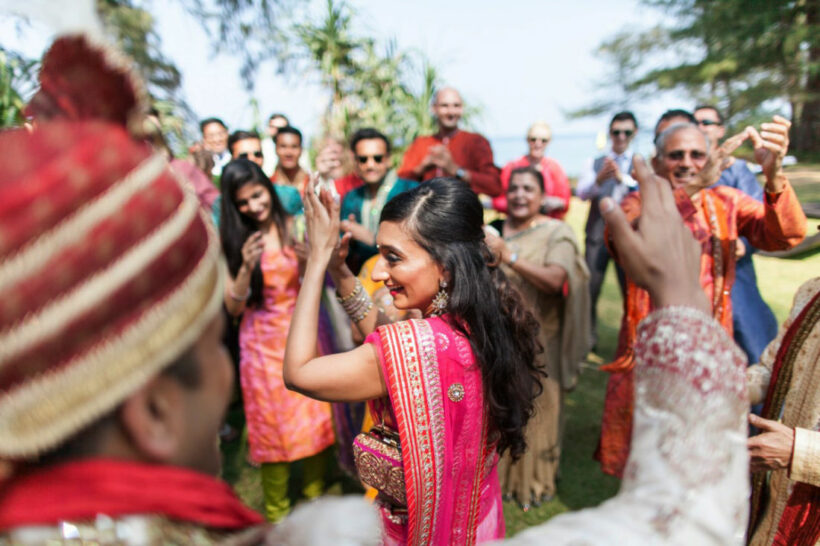 The report divides Indian tourists who enter Thailand into 3 main groups…
• Tourism for vacation accounts for 85%. Most visitors are between the ages of 25 and 35, prefer to travel with friends or come here for a honeymoon because the cost is not high. They spend an average of 27,000 baht per person and favour the country as they can get a visa on arrival. Some groups use Thailand as a base for visiting other countries.
• Weddings account for 5% of visitors, mostly amongst the well-heeled. The data show that more than 300 Indian come to get married in Thailand every year often with wedding parties exceeding 200 guests. In India, luxury events such as weddings are a show of family status, and the budget ranges from 10 million to 120 million baht per event. Couples favour 15 well-known 5-star hotels and the average spending per person is 50,000 baht.
• MICE (Meetings, Incentives, Conferences, Exhibitions) groups or group meetings account for 10%, with many large companies choosing Thailand as an incentive destination. These popularly travel in large groups of around 800 people and are likely to visit Thailand on multiple occasions. The average spent per person per time is 76,000 baht. Thai business tour operators indicate that some groups request specific travel programs in Pattaya, ask for entertainment venues and request hotels that allow outsiders to stay.
The study shows that seminar tourist groups and marriage groups spend the most and recommends that Thailand focuses on attracting these visitors while also paying attention to maintaining the millennial tourist base because India has a large young population. However, it also points to a need to modify Thailand's image as a cheap place to stay and erase its reputation as a 'sex' destination.
SOURCE: The Nation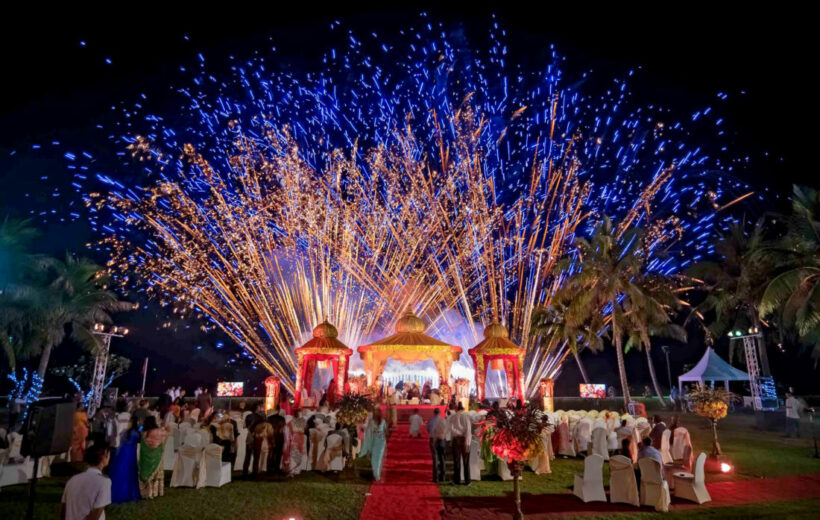 Keep in contact with The Thaiger by following our
Facebook page
.
Royal Barge Procession on Bangkok's Chao Phraya postponed to December 12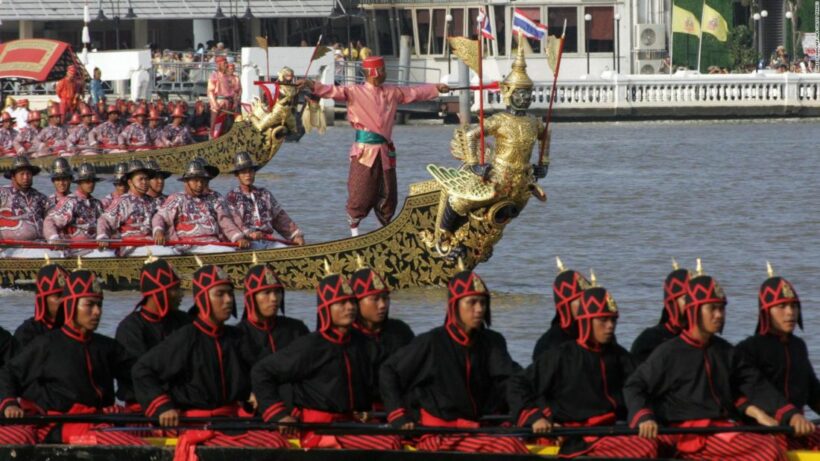 PHOTOS: AFP
His Majesty the King has ordered the Royal Barge Procession to be postponed to December 12, originally scheduled for October 24, as recommended by the organising committee chaired by PM Prayut Chan-o-cha. Deputy PM Wissanu Krea-ngarm told Parliament yesterday about the official postponement.
After ten rehearsals and one dress rehearsal, he said the organising committee agreed that, if the procession were to proceed on October 24, the water conditions in the Chao Phraya River, currents and weather conditions would not be optimal. The committee then reported its concerns to HM the King, who subsequently agreed that the event be postponed until December 12, the beginning of the winter in Bangkok and the most settled weather of the year, according to Thai PBS World.
The committee will meet again on October 21 and a formal announcement will be made about the new schedule, said Wissanu, adding that December would be perfect timing for the event as there will be little chance of rain.
The Royal Barge Procession is the official finale of the King's Coronation ceremony held in May this year. Their Majesties the King and Queen will ride on one of the 52 barges in the procession.
SOURCE: Thai PBS World
Here's an example of what it will look like…
Keep in contact with The Thaiger by following our
Facebook page
.
Rehearsals continue for the grand Royal Barge Procession in Bangkok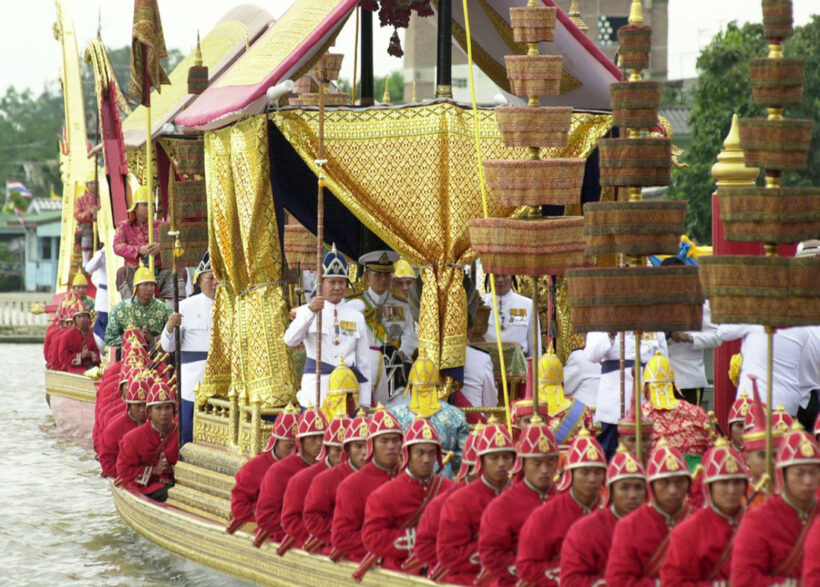 The next rehearsals for the Royal Barge Procession, the final event of the Coronation of His Majesty King Maha Vajiralongkorn (Rama X) in 2019, will be held on August 22 and 29, September 3, 10, 17, 23, and 27 and October 3, 7, and 10. The full-dress rehearsals are being held be on October 17 and 21.
The Royal Barge Procession will take place on Thursday, 24 October along the Chao Phraya River in Bangkok.
Keep in contact with The Thaiger by following our
Facebook page
.