Chiang Mai's Wat Suan Dok closed off after tourists take 'inappropriate' pics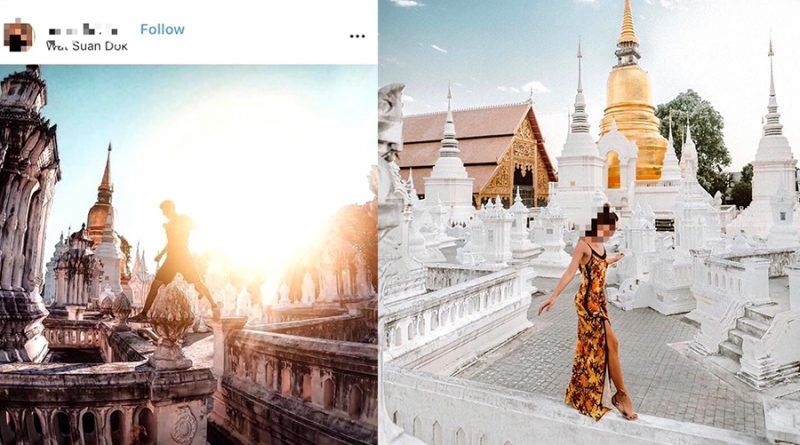 PHOTOS: Workpoint News
Tourists are being warned about taking photos at a "Royal Family Burial Site" in Chiang Mai province.
Locals say tourist have been taking "inappropriate" photos at the Old Lanna Royal Family Burial Site located in Wat Suan Dok. The pictures were posted on Instagram.
The photos, according to Worpoint News, have "caused great concern to living relatives of the bloodline. The family is of Royal Bloodline. The relatives are responsible for taking care of the Old Lanna Royal Family Burial Site to this day".
There is now a sign, in English and Thai, placed in front of all 14 Burial sites stating "No Entry". Locals are hoping this will help "protect any incidents like this from happening again".
Local community leaders say that climbing around the burial site and the walls are "an act of extreme desecration whether intentional or not". Inside the burials are the cremated remains of those in the Royal bloodline who are a significant part of Chiang Mai's history.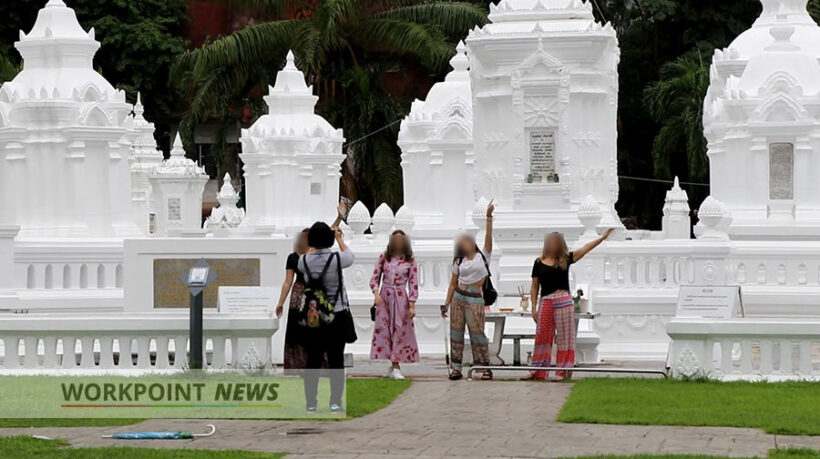 The signs that have been hung up at the burial site is one method of protecting against incidents like this from happening in the future.
"Those with decency should have no problem understanding the "No Entry" sign and the chains hung across the entrance ways."
Cultural 'misunderstandings' are not new around Thailand's 'sacred' temples and important cultural icons.
Last year an American couple stirred up local netizens with their Butt Boy Instagram page travelling around Thailand and posting photos of their bare butts in front of temples and significant Thai buildings.
After being arrested the men paid a fine of 5,000 baht each. Commenting at the time of their arrest, Thai government officials said: "This is a reminder that everyone should have respect for Thai religion and culture."
In February last year five Thais were also warned from acting inappropriately when their photos around the Ayuthaya National Park stirred up controversy. The five were released after stern lectures from Thai police.
SOURCE: Workpoint News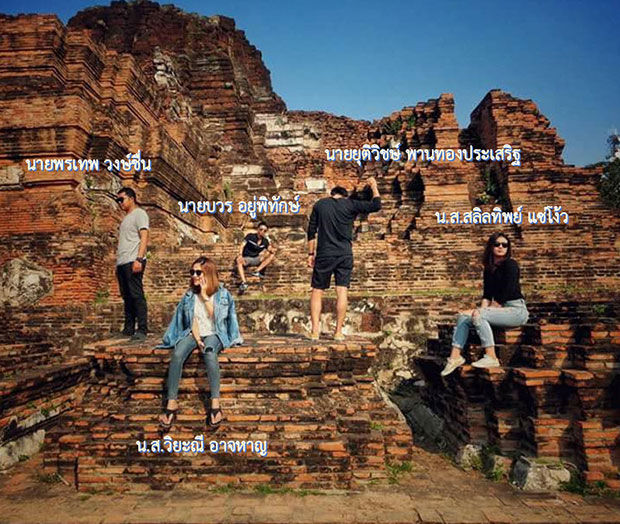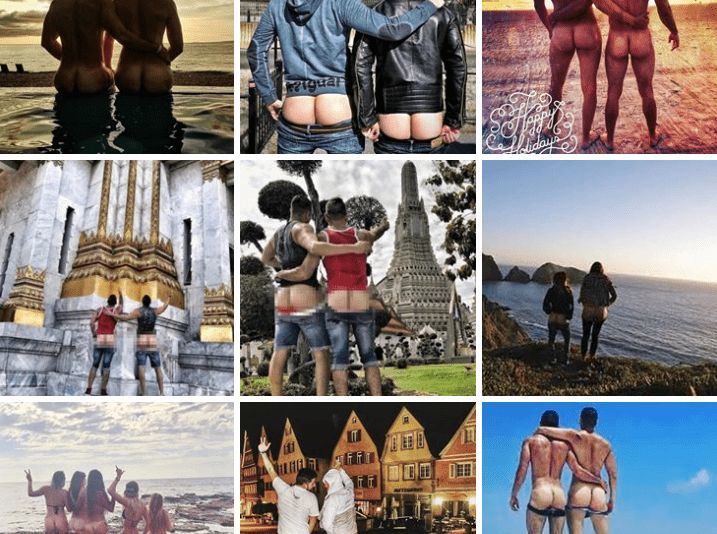 Mae Sa and Tad Mork waterfalls in Chiang Mai closed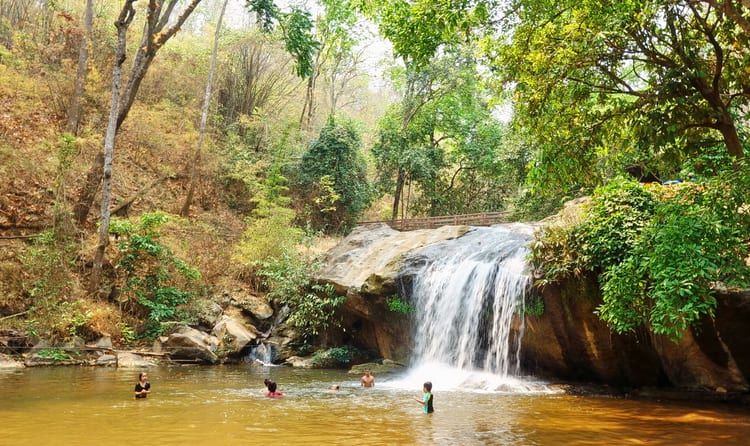 PHOTO: Mae Sa waterfall
Doi Suthep-Pui National Park officials in the north of Thailand have closed the Mae Sa and Tad Mork waterfalls after heavy rainfall have caused high water flows and slippery paths "that may endanger tourists".
Mae Sa waterfall is approximately 30 minutes drive north-west from Chiang Mai and Tad Mork waterfall about an hour drive north-west of Chaing Mai.
The national park chief Wuttichai Soamwipark told Thai Rath that his office will continue to monitor the situation and urged tourists to remain safe, and follow the directions of park signage and officials.
The two waterfalls are very popular with local and foreign hikers who visit the park every year.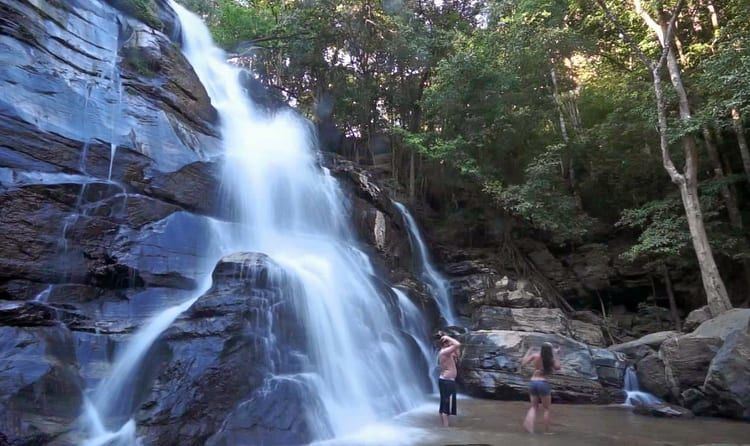 PHOTO: Tad Mork waterfall
Thai farmers reluctant to scale down use of 'toxic' herbicides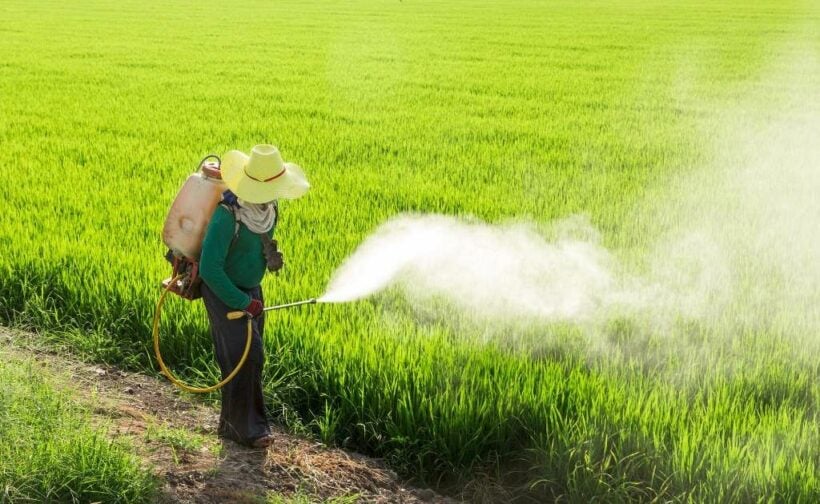 Thai farmers say they oppose the proposed bans on herbicides paraquat, glyphosate and chlorpyrifos.
The Thai government plans to phase out three chemical weed killers, widely used by Thai farmers, by the end of this year.
Farmers say they oppose the restrictions of use because the chemicals provide higher crop yields, according to Thai PBS who headed out into the fields to survey farmers' attitudes to the proposed restrictions.
A recent field survey of farmers in Phrae, northern Thailand, indicated that many of the local farmers were unlikely to forsake the weed killers while an effective alternative is not currently available.
Thai PBS reports that the Phrae provincial governor Pongrat Piromrat says that the local government had been encouraging farmers to turn to organic farming. But he admitted the results had been limited because the organic produce is less popular among wholesalers and consumers and because the produce does not look as attractive or fetch the same prices as its non-organic counterparts.
The farmers say, because of their large farms and shortage of labour, they need to use the three herbicides and weed killers before and after cultivation to get large enough harvests to generate the incomes they need.
Organic farmer Mr. Ronnakiat Kamnoi, village headman of Tambon Mae Poong in Wang Chin district, said the government should use incentives to persuade farmers to stop using the toxic chemicals, and launch educational campaigns so farmers better understand the health and environmental risks from the chemicals and the merits of organic farming.
Starting in October this year, farmers who want to continue using the three chemicals must register with officials in their respective areas and undergo training on their proper use.
Retail sellers of the three chemicals are also required to register with authorities to obtain sale permits.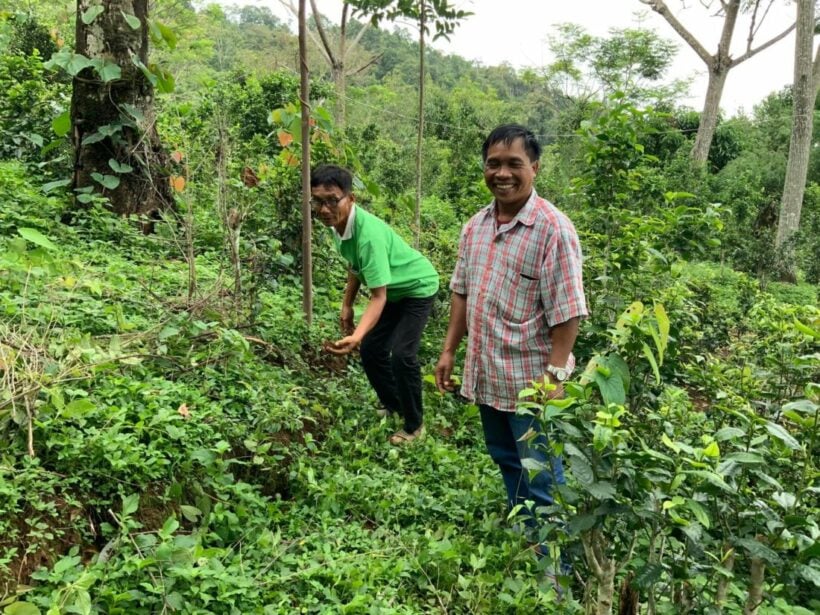 PHOTO: Thai PBS
Lanterns grounded in Chiang Mai for Loy Krathong world record attempt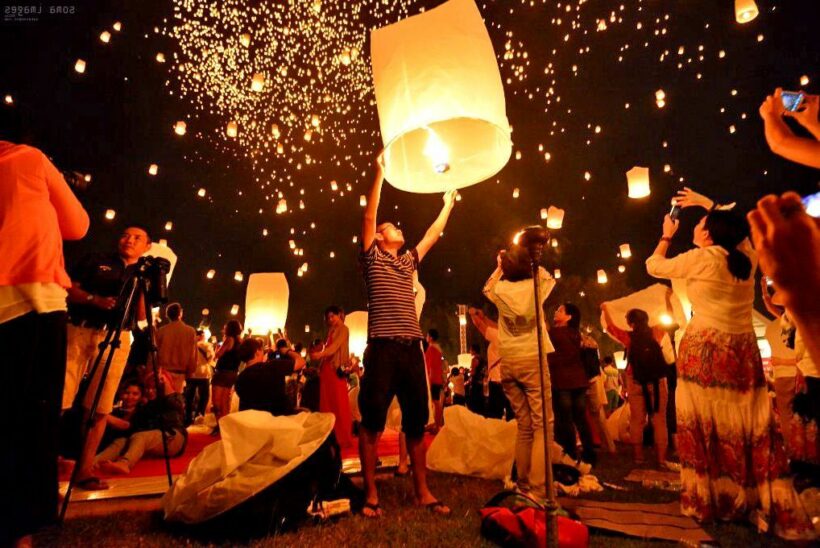 Enthusiastic enforcement of the TM30 form is one thing. Backing down on modern new public buses in Bangkok is another. But now the Thai government have gone too far!
Officials in Chiang Mai have ordered the cancellation of a major sky lantern event, including a Guinness world record attempt, planned for the Loy Krathong festival in November, caving in to local conservation groups.
The event, which was jointly organised by the Chiang Mai Tourism Industry Council and the Office Huay Toeng Thao reservoir tourism promotion project, was to be held at Huay Toeng Thao in Mae Rim district of Chiang Mai.
More than 20,000 Chinese tourists are expected to join the event and the organisers had hoped to set Guinness world record for the largest number of sky lanterns to be floated in the air at a single event.
The event, however, was slammed by conservation groups, claiming that the release of sky lanterns is not a traditional Lanna custom and they can disrupt air travel, cause fires and result in garbage.
It is reported that Maj-Gen Suebsakul Buarawong, commander of the 33rd Army Circle, has ordered the cancellation of the event and, instead, has ordered the development of army-controlled areas to be tourist attractions as well as recreational spots.
The Thaiger wonders why the 33rd Army Circle is making civic decisions following the return to civilian rule, assuming the flying lanterns were not a military hazard.
A coordinator for the Rak Chiang Mai community network has praised the army's decision to cancel the aerial display and world record attempt.
Watch how the yearly mass display of lanterns in Chiang Mai inspired a favourite Disney scene from 'Tangled'.
https://www.youtube.com/watch?v=TTCbBi7unkg