UPS says Thailand and Indonesia cargo traffic are winners in trade war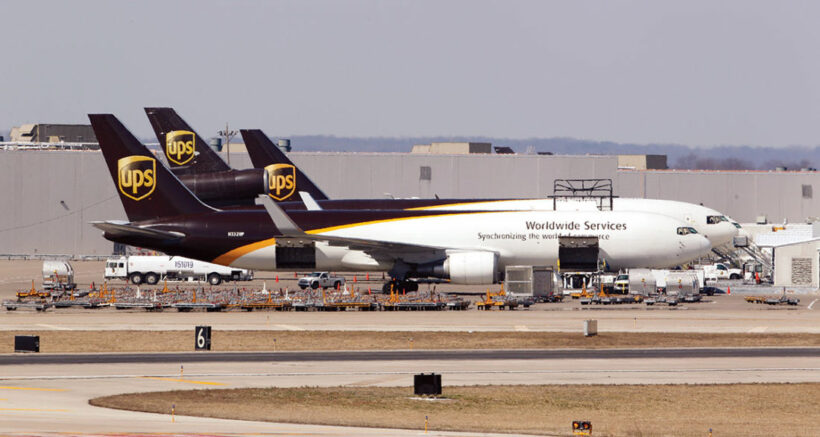 Supply chains are quickly adapting to the US-China trade war and Thailand, Indonesia and Japan are the biggest growth markets in Asia for UPS, according to the American international package delivery and global logistics service.
UPS's COO Jim Barber says there is no question that cargo volume from China to the US has significantly decreased but, with some manufacturers moving production out of China, other Asian markets are emerging as winners.
Speaking to Nikkei Asian Review, Jim said, "It is very clear to me that Thailand was the early beneficiary of some of the tariffs that were imposed in China. Our customers, many of whom had manufacturing facilities in Thailand, immediately could shift production there."
Q2 earning for UPS's international business this year were down 2.7%. In Q2 2018 earnings were up by 9.5%. Thailand, Indonesia and Japan were the top three Asia growth markets in Q2 this year, replacing previous leaders Vietnam and Taiwan.
Jim believes that Vietnam and India are likely to emerge as long-term winners of the ongoing trade spat as negotiations drag on.
Keep in contact with The Thaiger by following our
Facebook page
.
Never miss out on future posts by
following The Thaiger
.
Thailand's media spend shrinks as brands shy away from 'bad' news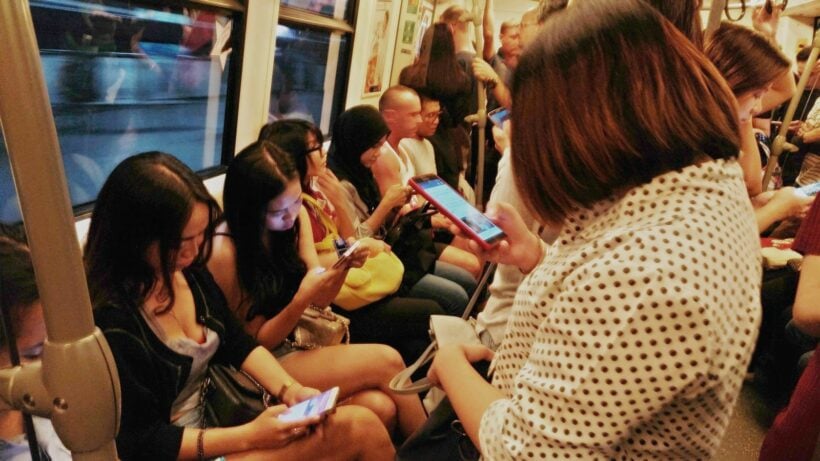 Young protesters, who use social media and messaging intuitively vs Thai officials and police who try and track those messages to keep up with the plans of the protest movement. Although Thai police have water cannons and brute force, the Thai youth at the core of the current protest movement also have a valuable weapon. And it's being used more than ever at the moment. But this increased traffic is not transforming into increased media spending from Thailand's main brands.
Social media analyts Wisesight say social media is being 'weaponised', not only to plan and communicate with fellow protesters, but also "spread the word" of the issues behind their campaign and share their stories with friends. Posts on social media have nearly doubled to 40 million messages a day over the past week. The daily average of posts in past months are around 20-22 million a day.
"Some 40 million messages were posted on social media in Thailand on Oct 15, mainly driven by political strife," according to Kla Tangsuwan, CEO of Wisesight.
But the increased traffic on social media hasn't meant that brands are increasing their spending to take advantage of the additional 'reach'.
In fact, Wisesight say brands are pausing digital media spending after the political conflict ramped up this week. Usually digital media spend spikes in Q4 with the approaching festive season, a peak buying time for consumers. Media were hoping that sentiment would rebound as the world "pandemic" started the settle in October, but fresh political protests, and a surge in new global Covid-19 cases, have caused brands to "pause or wait and see".
"Brands have begun to hold back on digital media spending in the fourth quarter as political messages flood online platforms, drawing attention away from commercial activity."
According to the business director of Media Intelligence, Pawat Ruangdejworachai, businesses are pausing their media spend.
"They lack confidence and are hard to gain attraction from audiences that have more interest in political movements."
The report also notes that Thailand's social media landscape, and broader media landscape generally, are entering a new paradigm where usage is driven mainly by Generations Y and Z who use their media intuitively and consume it in real time, the vast majority on their smartphones.
Gen Y. Gen Y, or Millennials, were born between 1980 and 1994. They are currently between 24-39 years old.
Gen Z. Gen Z is the newest generation to be named and were born between 1996 and 2015. They are currently between 5-24 years old.
According to Media Intelligence, media spending is expected to fall 20% in Thailand to 71.2 billion baht this year. Internet channels are forecast to be the only media which will see growth this year, up 0.5% to 19.7 billion baht.
SOURCE: wisesight.com
Keep in contact with The Thaiger by following our
Facebook page
.
Never miss out on future posts by
following The Thaiger
.
Foreign investors and businesspeople seek clarity about the current "situation" in Thailand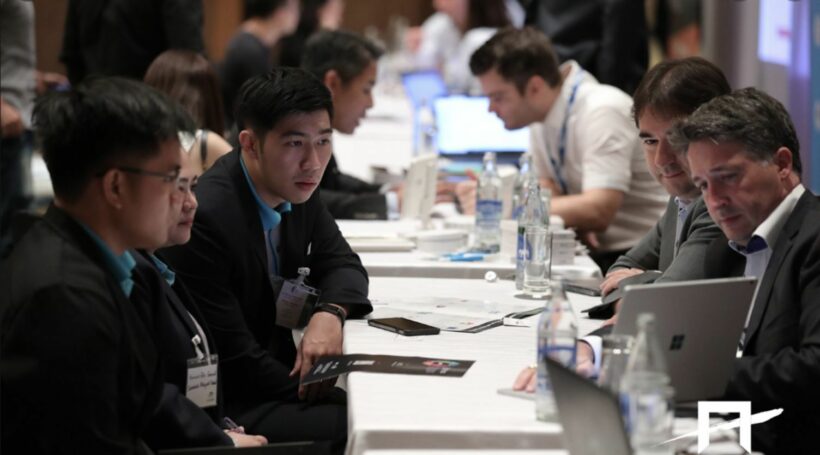 With Thailand battling to come up with a safe and sustainable manner of re-opening its borders, and the footage of the street protests reaching out to a world audience, foreign investors are saying they need more details of what they can or cannot do in Thailand under the new State of Emergency.
The Thai Chamber of Commerce is calling for additional details and a long term "plan" about how Thailand is going to slowly re-open and how foreign businesses can continue to invest in the country under the current "restrictions". The State of Emergency, announced hastily on Thursday morning at 4am and then endorsed by the Thai cabinet yesterday afternoon, sends mixed signals to business and the Thai Chamber of Commerce is seeking more clarification.
TCC chairman Kalin Sarasin says that foreign investors are enquiring whether they can go ahead with holding conferences and meetings in Thailand, after the decrees' ban on gatherings of more than 5 people. People in a BTS Skytrain carriage, or even the meeting of the Thai cabinet yesterday are gatherings of more than 5 people, so the TCC want answers to what, specifically, is allowed and what is not.
The Nation reports that Chambers of commerce in Thailand's provinces are also asking Kalin if they will be able to continue with planned activities.
"It would take a few days to judge whether emergency rule will hit foreign-investor confidence. The economy could escape damage from political turmoil if the anti-government protests end soon."
Meanwhile, according to the Japan External Trade Organisation, Japanese "faith in Thailand remains high", JETRO president Atsushi Taketani says that Japanese investors "were still confident in Thailand and remain committed to driving its economy regardless of current political situation".
The Industrial Estate Authority of Thailand says that Thailand's core economic showpieces, including development of the Eastern Economic Corridor, won't be affected by escalating political tensions.
And the deputy governor of the authority, Attapon Jirawatjanya, stated that… "ongoing anti-establishment protests would be a short-term problem".
SOURCE: Nation Thailand
Keep in contact with The Thaiger by following our
Facebook page
.
Never miss out on future posts by
following The Thaiger
.
Bangkok office rents drop for the first time in 10 years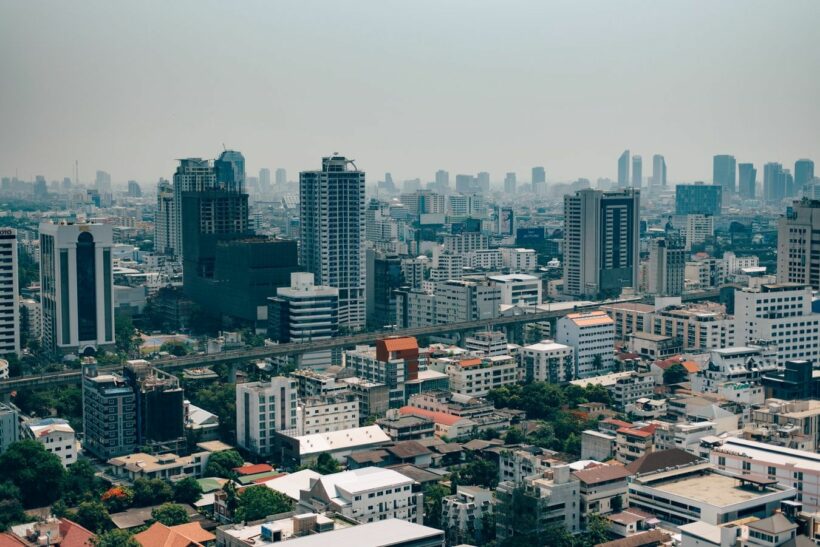 As the coronavirus pandemic continues to take a toll on Thailand, and the region's, economy, Bangkok office rents and occupancy rates are expected to drop after consistent growth over the past 10 years, according to Colliers International Thailand.
It will be the first contraction in that sector since 2010, according to the property consultancy's associate director of research and communication, Phattarachai Taweewong. He adds that it is one of the "roughest years because of political unrest." Since July, pro-democracy protesters have been calling on an end to the military-run government and a rewrite of the 2017 Constitution.
The 'political unrest' is not a new topic in Thailand and Bangkok life, but the affects of the Covid-19 lockdowns and border closures since April have put the Thai economy into recession and forcing smaller and larger businesses to reassess their businesses and trim their costs, including Bangkok's high rents.
Bangkok office rents and occupancy rates grew around 3 – 5% each year from 2011 to 2019, but after this year's 3 month lockdown and business restrictions, rents and occupancy rates have fallen, and are forecast to continue to fall. The new office demand following the lockdown was mostly relocations to buildings with lower rent option with landlords prepared to deal. Colliers predicts that trend will continue until at least the end of the year.
"Many tenants are struggling with the business downturn. Some returned rental spaces to landlords. Others asked for a decrease in rental rates to save on costs… Landlords cut rents slightly to help tenants. Some offered a lower rent to retain existing tenants."
HERE'sa perspective of the situation back in May this year.
SOURCE: Bangkok Post
Catch up with the latest daily "Thailand News Today" here on The Thaiger.
Keep in contact with The Thaiger by following our
Facebook page
.
Never miss out on future posts by
following The Thaiger
.