Thai baht surges against weakening US dollar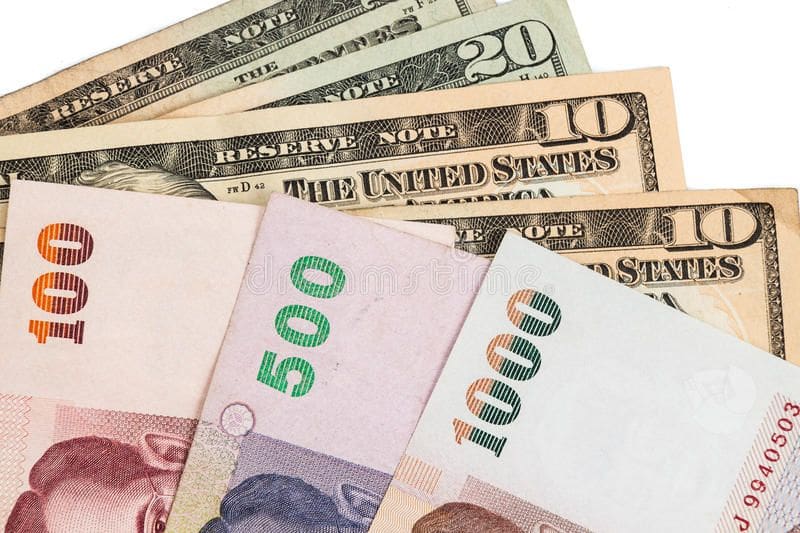 The Thai baht is soaring to its highest level against the US dollar in more than half a decade.
Analysts are expecting the Thai currency to continue marching past the 31 baht to the US dollar mark.
Currency experts believe the baht's strength could be partly due to the weakness of the US dollar as investors speculate on the current US-China trade talks hoping negotiators will reach some sort of deal soon. They also believe that the US Federal Reserve will keep rates steady for the rest of the year.
The baht remains a strong target for foreign cash inflows due to the high Thai current account surplus, according to analysts.
This year the baht has been Asia's best performing currency rising nearly 5% so far to 31.07 to the US dollar. This is the highest value against the dollar since late 2013.
Regionally, trailing next behind the baht's success is the Indonesian rupiah and China's yuan at 2.3 and 2.2% rise respectively.
The Bank of Thailand governor Veerathai Santiprabhob is quoted in the Bangkok Post voicing concerns over the rapid rise of the baht but insists that the stronger baht doesn't stem from last December's .25% policy rate hike.
These comments have been backed up by the Monetary Policy Committee which says the baht's strength stems mainly due to the weakening US dollar.
Keep in contact with The Thaiger by following our
Facebook page
.
Murdoch closes all his regional and local newspapers in Australia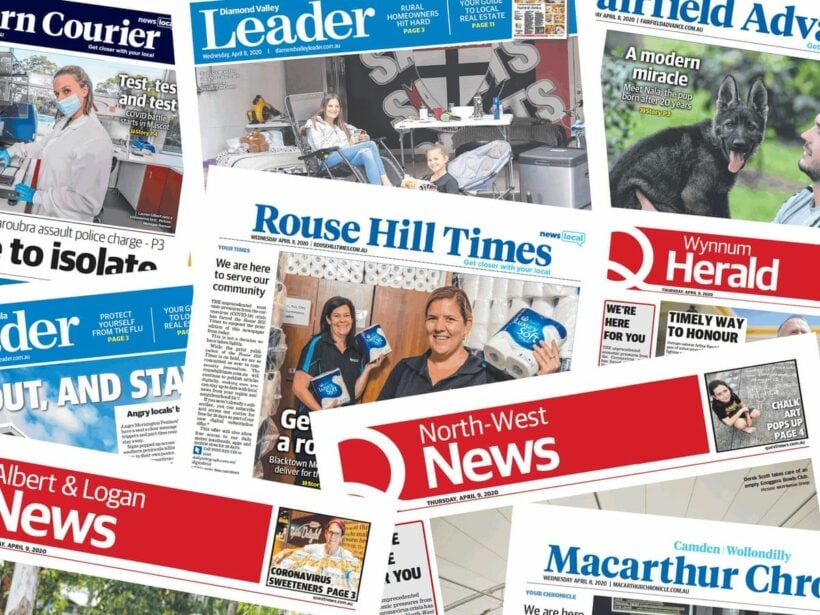 Australia's largest media group, News Corp, has ditched its 100 local and regional newspapers, blaming the collapse of the businesses on a collapse advertising, migration of advertisers online, all made worse by the Covid-19 pandemic.
News Corp, owned by Rupert Murdoch, announced on April 1 it was stopping printing of around 60 community newspapers "temporarily". The collapse will cause the loss of hundreds of jobs. 76 papers are moving online-only by the end of June. The other 35 Murdoch-owned titles are closing down permanently.
News Corp Australia's executive chairman Michael Miller said the permanent changes has been exacerbated by the Covid-19 pandemic, "which had impacted the sustainability of local publishing".
Globally there has been a inexorable trend of falling readerships and migration in advertising revenue to more nimble and targeted online platforms, partly fuelled by the rise of Google and Facebook – themselves able to deliver news quickly, efficiently and mostly free.
"(The drop in) print advertising spending, which contributes the majority of our revenues, has accelerated its decline. Consequently, to meet these changing trends, we are reshaping News Corp Australia to focus on where consumers and businesses are moving."
Although "hundreds" of jobs will be lost, New Corp hope to keep on 375 journalists who will "continue covering community and regional news". About 1,200 people were believed to be employed in News Corp's Australia's regional and community division.
Papers in nearly every state and territory will be impacted by the decision, including dozens in Queensland, New South Wales and Victoria.
The media wire service AAP will be losing down within weeks unless a last minute buyer turns up to save it from closing its doors.
"After 85 years of operation, AAP is set to close on June 26 with about 500 people out of work as a result. While most news consumers might not be greatly aware of AAP, they would be amazed to know that great chunks of the news they read and listen to originates from AAP stories."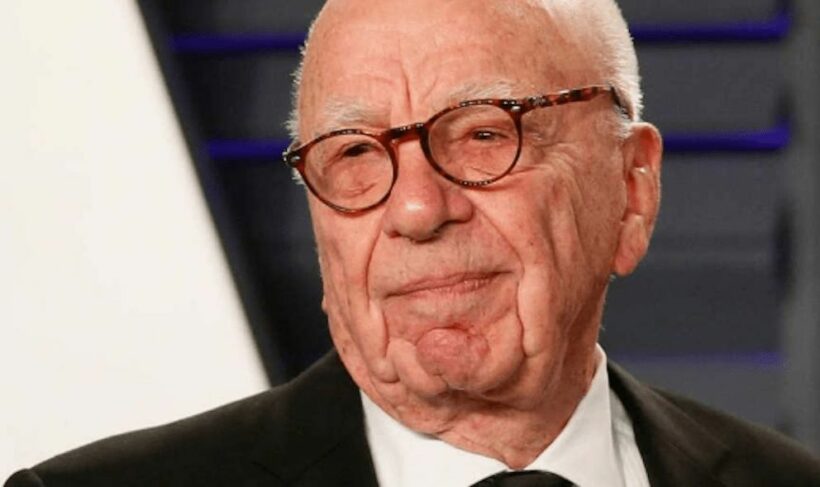 Keep in contact with The Thaiger by following our
Facebook page
.
Massage shops, boxing stadiums may be allowed to reopen next week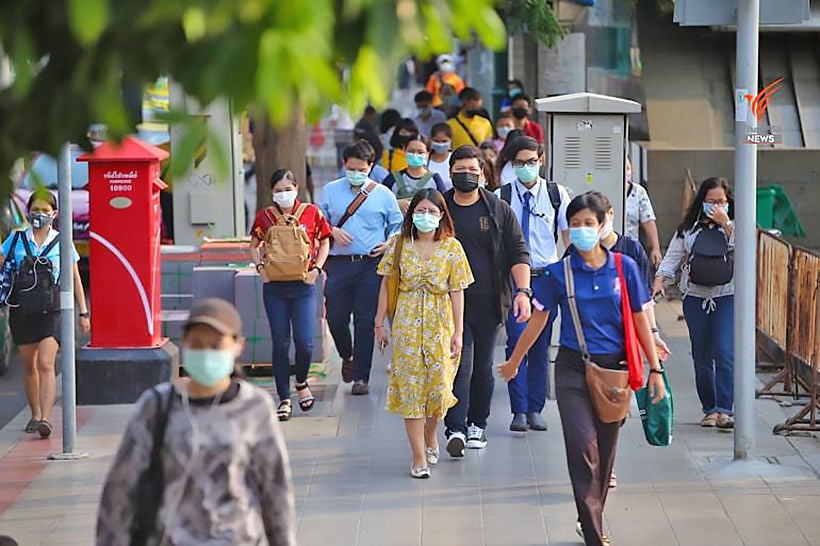 But we won't know until tomorrow.
Phase 3 of the easing of Covid-19 emergency measures could finally see boxing stadiums, massage parlours, spas, cinemas and tutorial schools allowed to reopen next month. Pubs, bars and nightlife venues are expected to remain closed, well that's the rumours for now anyway. The deputy director-general of the Disease Control Department says activities and businesses that are at "moderate risk" of Covid-19 transmission, the so-called "yellow' category", are expected to be allowed to reopen in the next stage of relaxation.
Sources say the list includes cinemas, bowling alleys, skating rinks, karaoke outlets, amusement parks, water parks, zoos, tutorial schools, Thai traditional massage shops, spas, seminars, meeting venues, events in hotels, trade exhibition centres, fitness centres and boxing stadiums.
A cluster of infections from an event at Lumphini Boxing Stadium in March was blamed for a surge in coronavirus cases in the following weeks.
The secretary-general of the National Security Council says the committee met to discuss relaxing restrictions to allow more businesses and activities to restart. He didn't give specific details on which businesses will be allowed to reopen, but said they have a higher risk of spreading infection than those previously allowed to resume. But those businesses should now have established health and safety measures to protect customers and their staff.
The result of the meeting will be forwarded to the CCSA meeting tomorrow for a decision on the third stage of lockdown easing which could begin on Monday, June 1. The number of new infections per day during the past two weeks has remained in low single digits, except for today, with most new cases imported from abroad during the repatriation process of Thai citizens.
SOURCE: Bangkok Post
Keep in contact with The Thaiger by following our
Facebook page
.
Central buys Family Mart Thailand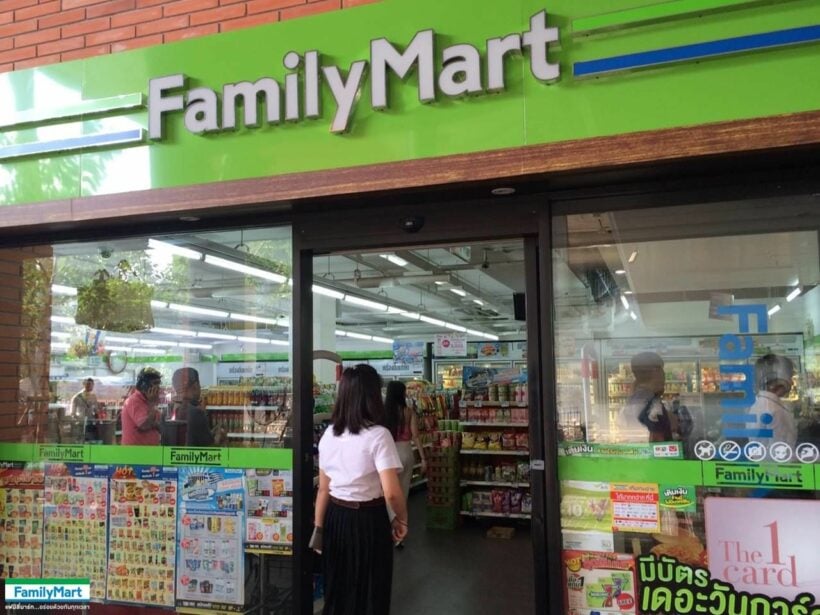 Shopping centre operator Central Retail Corporation has bought 100% of Family Mart, one of Thailand's major convenience store chains, as it "moves forward to develop a new business model to cater to modern consumers". CRC's chief executive officer says the acquisition will strengthen Central's hold on the food market and convenience store business in Thailand, which is burgeoning.
Since 2012, CRC has partnered with Japan Family Mart with its subsidiary SFM Holdings holding a 50.65% stake and Robinson Plc holding a 0.35% stake in Central Family Mart Ltd, the local operator of the Family Mart chain in Thailand. Yesterday's acquisition saw CRC snap up the remaining 49% from the Japanese partner making it the sole owner of FamilyMart's Thailand operations.
A spokesman says that over the past 8 years, CRC has been working to improve the franchise's business model and expand its product offering, as well as its domestic presence.
"Family Mart has become a destination with ready-to-eat meals, beverages, fresh coffee and open spaces for people to come mix and mingle 24 hours a day. Currently, FamilyMart has 1,000 stores nationwide, and we plan to continue expanding our stores, as we are committed to investing for our future growth."
"The acquisition of Family Mart is in line with CRC's strategy to strengthen its retail and service platform, reaffirm our leading position in retail business, as well as to increase our offering of full-scale services through customer-centric omni-channels."
Earlier this year, Family Mart introduced 24/7 coin washing machines to cater to consumers' busy lifestyles. Recently, it also launched "Food Drink Container Mart" machines, as well as vending machines to offer more convenience to consumers.
As consumers today demand faster services, Family Mart has also partnered with Grab Thailand to allow customers to have items delivered using the GrabMart application.
SOURCE: Bangkok Post
Keep in contact with The Thaiger by following our
Facebook page
.