Chinese and Indian nationals arrested for fake visas, entry stamps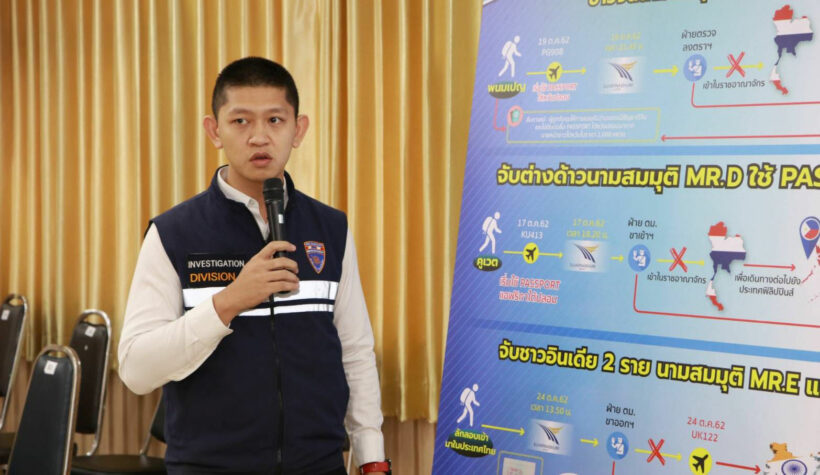 PHOTO: Immigration.go.th
Two Chinese nationals and an Indian couple have been detained by Thai Immigration police in two separate arrests at Bangkok's Suvarnabhumi Airport. Thai Residents reports that the Chinese nationals were attempting to check in for a Cathay Pacific flight from Bangkok to Canada using fake Canadian visas.
When airline staff got suspicious over the visas' appearance and contacted Immigration police, the passengers fled, leaving their passports with the staff.
Police managed to track them down to where they were staying in Bangkok and both have been arrested. They admitted using fake visas, saying they bought them through the Chinese app WeChat for approximately 10,000 baht. Their intention was to enter Canada to work illegally.
The Indian couple was arrested while trying to return to India from Thailand.
When their passports were scanned by Immigration's bio-metrics system, no record could be found of them entering the country. Both passports contained stamps from the Sungai Kolok Immigration checkpoint (on the Malaysian border in Narathiwat Province) which turned out to be fake.
When confronted, the coupled admitted they'd been working illegally in Malaysia for two years when they received news that their child in India was sick.
Their Malaysian employer arranged for them to return home by first entering Thailand illegally by car. The couple say their boss managed to procure fake Malaysian and Thai stamps for their passports.
All four are now being held at the Suvarnabhumi police station as their charges are processed.
SOURCE: Thai Residents
Keep in contact with The Thaiger by following our
Facebook page
.
Increase in use of biodegradable krathongs pleases Bangkok governor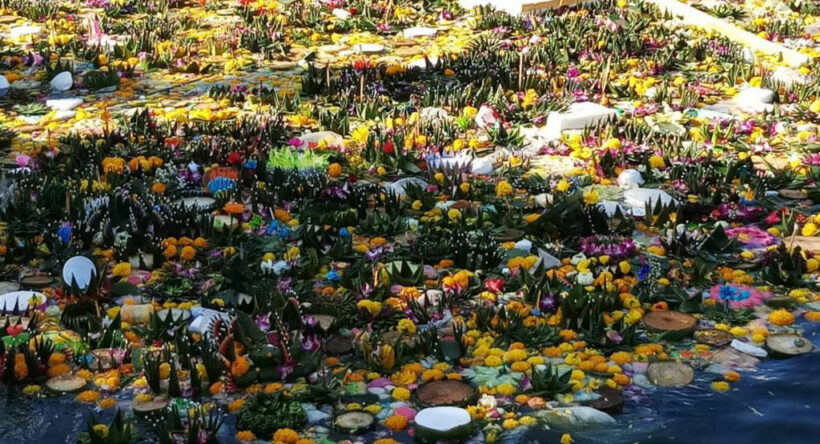 The eco-friendly message seems to be getting through as Bangkok Governor, Asawin Kwanmuang, reports an increase in the use of krathongs made from biodegradable materials.
The Nation reports that following yesteday's celebration of the Loy Krathong festival in the city, the governor praised residents for their use of environmentally-friendly krathongs, a marked departure from the use of Styrofoam and other materials considered hazardous to the marine ecosystem and environment as a whole.
The festival was marked across the city, with 30 parks opened especially for the event and a celebration held under Rama VIII Bridge in Bang Phlat district and Klong Ong Ang in Phra Nakhon district.
Krathongs that were set afloat by residents were later collected by the city's Environment Department and Irrigation Department among others, with the governor speaking after seeing the results of that work.
"Staffs and volunteers finished collecting and separating krathongs at 6.00am today. This year we collected 502,024 krathongs, 96.3% of them or 483,264 krathongs made from natural materials, while 3.7% or 18,760 krathongs were made of foam."
The governor added that there were over 40% fewer krathongs set afloat this year compared to 2018, but the ratio of those made from environmentally-friendly materials went up from 94.7% to 96.3%. There was a marked decrease in the use of foam, from 5.3% to 3.7%.
"Since we saw fewer krathongs in total this year, the fact that the percentage of natural material krathongs has gone up tells us that significantly more people use natural materials to make krathongs. Natural material krathongs are good for the environment. They will later be sent to Nong Khaem garbage factory to make organic fertiliser, while foam krathongs will be buried."
SOURCE: nationthailand.com
Keep in contact with The Thaiger by following our
Facebook page
.
Future Forward Party might be dissolved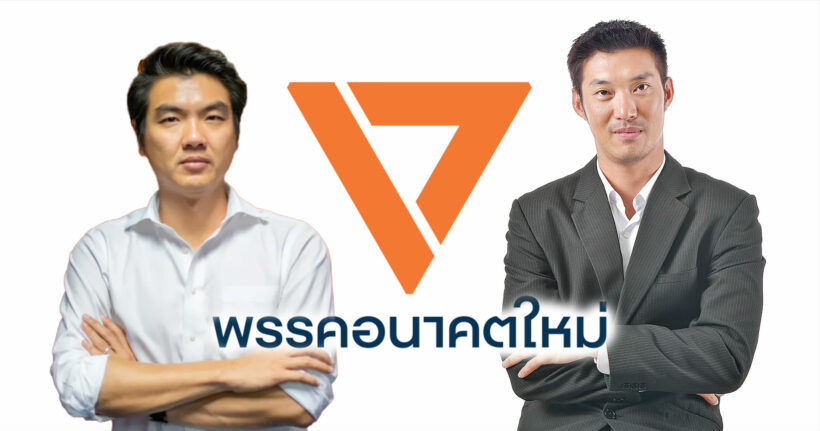 The Constitutional Court will deliver a ruling on on Nov 20 that could make or break the Future Forward Party (FFP) and its leader Thanathorn Juangroongruangkit.
The party and Thanathorn face a slew of legal cases that seriously jeopardise their political future. The FFP, which has 80 MPs, could be dissolved and its 24 executives banned from politics.
If the court rules against Thanathorn, it might cause a "domino effect" and the party could be disbanded, observers say.
The Election Commission (EC) claims that Thanathorn held shares in a media firm, V-Luck Media, when he registered as a candidate. This would violate the EC charter, which prohibits owners and shareholders of media or publishing firms from applying to become MPs.
The court suspended Thanathorn from MP duties on May 23, pending a ruling.
The FFP and Mr Thanathorn have had several legal cases brought against them in recent months with some saying the party has been in a downward spiral since was created in 2018.
An internal rift also emerged in October, when 120 former election candidates and party members resigned en masse, accusing Thanathorn of ignoring unsuccessful candidates and breaking promises to give them political jobs.
A few party MPs also rebelled and voted in favour of government bills, like an executive decree to put army units under royal command, and the 3.2 trillion baht 2020 budget.
There are three cases, though, which could truly dissolve of the FFP. One involves donations by Thanathorn and his wife. The FFP leader donated 10 million baht to the party and his wife gave 7.2 million baht.
An activist has asked the EC to rule whether the couple are legally considered a single entity, because if so, their combined donations would break the law, which caps donations at 10 million baht.
Thanathorn may have broken the same law by lending more than 100 million baht to the party. Activists have accused Thanathorn and the party of trying to end to the monarchy.
The FFP's secretary general says it's surprising the party has so many legal cases against it, despite not being in power.
"I want to ask if everyone really feels the party broke the law or whether this is because the party's approach has upset those in power," he said in an interview.
If the party is disbanded, its MPs still have 60 days to switch to new parties and retain their MP status according to law. But if the FFP manages to get through this rough patch and survive, it will likely grow into a major party, matching or even surpassing the Pheu Thai Party, according to the FFP spokesman
SOURCE: www.bangkokpost.com
Keep in contact with The Thaiger by following our
Facebook page
.
TAT opens 100 baht tourism scheme

TAT's ambitious '฿100 Travel Around' scheme opened yesterday.
The Tourism Authority of Thailand (TAT) has opened registration for its "100 Baht Travel Around" campaign. According to the TAT website, the project is to promote domestic tourism by providing 100 baht packages for domestic tours and rooms.
Registration will only be open on the four "catchy dates" of 11-11 (November 11), 11-12 (November 12), 12-11 (December 11) and 12-12 (December 12).
Each registration day will accept only 10,000 people, from 6am to midnight. Coupons will be given on a first come first served basis.
To be eligible, participants must be Thai nationals at least 18 years old, and must reserve a destination other than their hometown.
The reservation website can is www.100เดียวเที่ยวทั่วไทย.com.
Hundreds of three – five star hotels have registered to provide packages, mainly in Phuket, Krabi, Koh Samui and Pattaya.
SOURCE: nationthailand.com
Keep in contact with The Thaiger by following our
Facebook page
.