More rain for the south, cooler in the north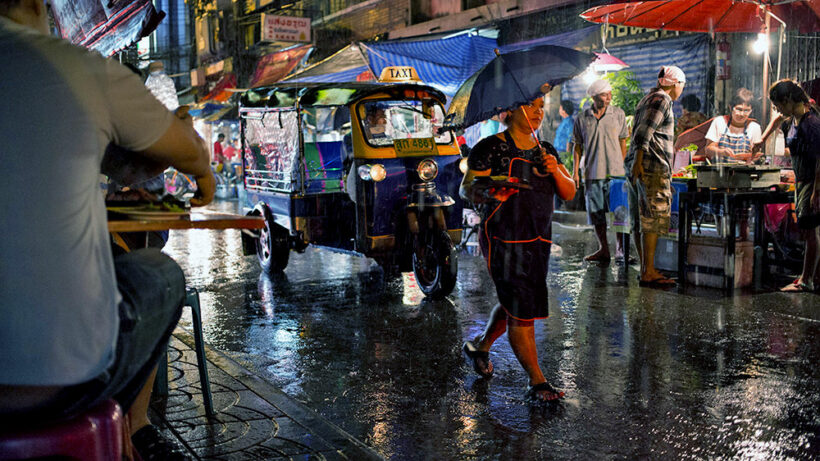 PHOTO: TripSavvy
The Thailand Meteorological Department says the north of the country is experiencing fog and scattered showers as a result of a high pressure system over the region. Temperatures are expected to drop by 1 – 3 degrees Celsius, leading to cooler mornings, especially in mountainous areas.
Meanwhile, the south of the country can expect more rain, with heavy downpours in some parts.
Tropical storm Nakri, which has now been upgraded to a category 4 storm, is still making its way over the South China Sea, heading in a south-westerly direction. Coastal areas of central Vietnam can expect heavy rain and strong winds tomorrow and Monday, November 10 and 11.
The TMD says the storm is not expected to affect Thailand but that travellers to Vietnam should keep up to date with the latest forecasts.
Northern region: Cool weather in the morning with thunder showers in 10 per cent of the area, temperature lows of 21-23 degrees and highs of 30-35 degrees Celsius. Temperature likely to drop to 9-14 degrees on hilltops.
Northeastern region: Cool weather and fog in the morning, lows 20-22 degrees and highs of 32-33 degrees Celsius. Temperature likely to drop to 12-14 degrees on hilltops.
Central region: Partly cloudy; lows of 22-24 degrees, highs 33-35 degrees Celsius.
Eastern region: Partly cloudy with thunder showers in 10 per cent of the area; lows 23-25 degrees, highs 32-35 degree Celsius; wave height 1 metre.
Southern region (Gulf coast): Cloudy with thunder showers and partly heavy rains in 60 per cent of the area; lows of 23-24 degrees, high 32-34 degrees Celsius; wave height 1-2 metres, increasing to 2 metres during storms.
Southern region (Andaman coast): Cloudy with thunder showers and partly heavy rains in 60 per cent of the area; lows 23-25 degrees, highs 31-33 degree Celsius; wave height 1 metre, increasing to 1-2 metres during storms.
Bangkok and surrounding area: Partly cloudy with thunder showers in 10 per cent of the area, temperature lows of 24-25 degrees, highs 33-36 degrees Celsius.
SOURCE: The Nation
Keep in contact with The Thaiger by following our
Facebook page
.
A blueprint for better recycling of PET bottles in SE Asia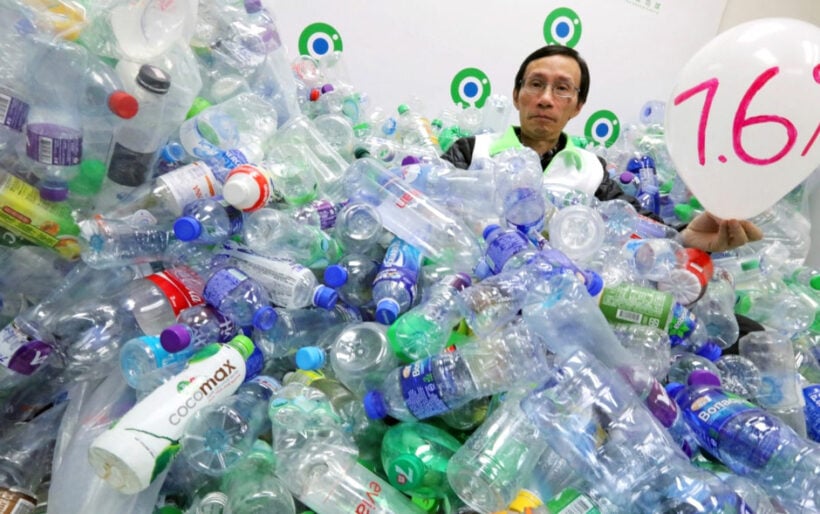 LONG READ
As leaders from around the world gather in Bangkok for the inaugural "SEA of Solutions: Partnership Week for Marine Plastic Pollution Prevention", GA Circular has launched a new report ​"Full Circle: Accelerating the circular economy for post-consumer PET bottles in Southeast Asia".
The report provides for the first time, systematic and comparable baseline collection rates for PET bottles (one of the most recyclable forms of plastic packaging) in Southeast Asia and highlights the need for a fundamental shift in the approach to driving circularity of PET bottles.
On a mission to create a world without waste by driving the transition towards a circular economy in Asia, GA Circular says that it is vital to move beyond singular efforts and work collectively on efforts to pull packaging material through the value chain by driving material value.
This report reveals that presently 54% of PET bottles sold in cities across the six Southeast Asian countries studied are collected-for-recycling (based on nine representative cities). The estimated national collected-for-recycling rate across the six countries is 26%. Across the six countries, a total of 660,000 tonnes of PET bottles was landfilled or leaked into the environment in 2018. This represents a loss of secondary material value of US$199 million.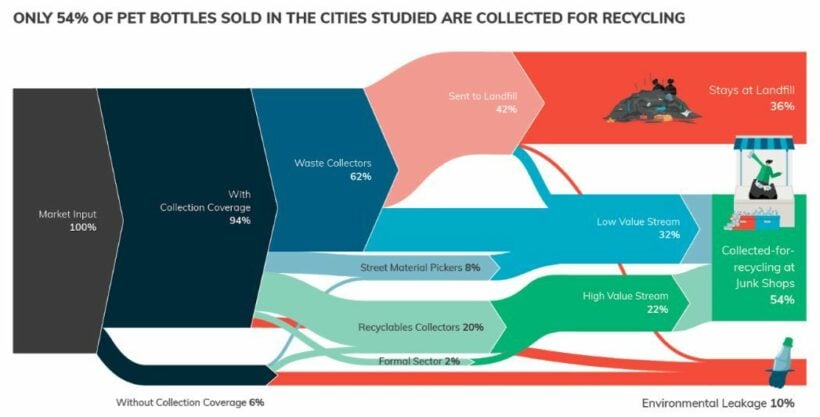 Meanwhile, PET bottles are 100% recyclable and have one of the highest intrinsic post-consumer material values amongst the materials commonly used for consumer-goods packaging in Southeast Asia. It is for this reason that PET bottles are one of the most commonly collected items by the informal sector.
The informal sector is the backbone of collection for PET bottles in the six Southeast Asian countries, contributing to 97% of all PET collected-for-recycling in the nine cities studied – and so any solutions for Southeast Asia must include the informal sector.
Multiple efforts have been initiated by the industry and government over the past decade to increase collection and recycling, however most of these efforts have ceased within one to three years or have not 'moved the needle' in terms of increasing collected-for-recycling rates. The past initiatives have been quantified and are a 'drop in the ocean' relative to the amount of PET bottles consumed.
Against this backdrop and the projected growth in PET bottle consumption of 886,000 tonnes in 2018 to 1.52 million tonnes in 2030, it is critical to focus on systemic solutions. The most effective response to the challenges currently facing the post-consumer PET landscape in Southeast Asia is one that effectively and continually boosts the collection and recycling operations currently in place.
The report highlights key systemic solutions to drive circularity: an industry-led Packaging Recycling Organisation (PRO) focused on boosting the value chain (including benefitting the informal sector) coupled with supporting policies, the use of recycled content, and investments into increasing domestic recycling capacity. Similar models have seen success in comparable developing countries such as South Africa and Mexico. PET bottle collection and recycling rates have increased to over 55% in both countries. As of 2018, South Africa has a 66% recycling rate for PET bottle, with 100% of the material recycled locally.
Two other factors that play an important role are improved packaging design to improve the economics of recyclability, and national government and municipal efforts to impact source separation and separate collection.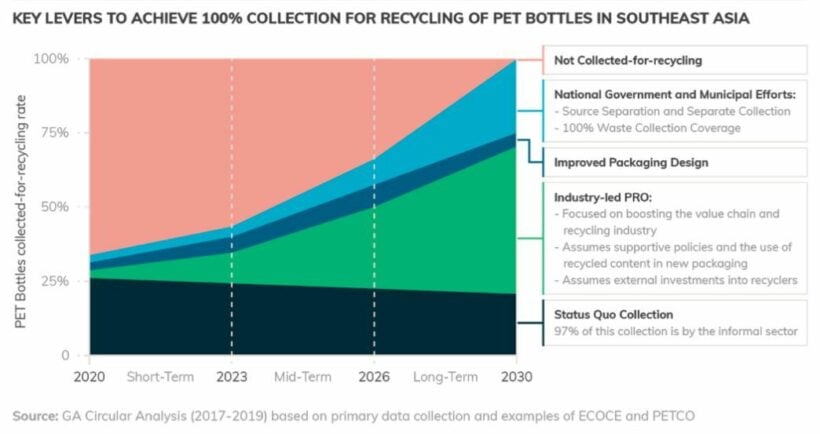 Ashwin Subramaniam, Founder and CEO of GA Circular said "The report aims to shed light on the current realities for post-consumer packaging in Southeast Asia. A realistic baseline is critical in informing the direction and nature of solutions to be implemented and this is what this report provides. AcirculareconomyforPETpackagingis100%possibleintheregionanditisoursincere hope that the recommendations outlined in this report are fully considered by industry, policymakers and investors".
By publishing the report, GA Circular said it sought to bring an important missing piece to packaging circularity solutions in Southeast Asia, demonstrating the key levers for industry, investors and policymakers to build a thriving and robust recycling industry.
"The report delivers a first-of-its-kind analysis of collection-for-recycling rates for PET plastic in key ASEAN cities and frames up a circular economy roadmap specifically tailored for the region, with a concrete set of recommendations geared towards interventions with the highest impact. At Coca-Cola, we are committed to executing these recommendations with our partners, and we have already begun to move in earnest. It is our hope that this report also helps to drive broader understanding, coordination and momentum in our shared efforts to tackle marine plastic pollution in Southeast Asia and globally" said ​Michael Goltzman, Vice President of Global Policy and Sustainability at The Coca-Cola Company.
GA Circular calls on companies and industry in Southeast Asia to adopt voluntary PROs focused on value creation mechanisms and material end markets; and for governments to support with enabling policies and standards for the circular economy, such as food grade recycled content standards, recycled content targets, and source separation and separate collection.
GA Circular is a research and strategy firm specialising in circular economy, recycling and waste management. GA Circular's mission is to create a world without waste by driving the transition to a circular economy in Asia. GA Circular collaborates with companies, government, international foundations, investors and multilateral agencies to unlock business opportunities from fast-growing streams of food and packaging waste across Asia.
Established in 2011, GA Circular is a B Corporation certified social business. GA Circular is headquartered in Singapore and operates throughout Southeast Asia and Southwest Asia.
Keep in contact with The Thaiger by following our
Facebook page
.
Future Forward Party might be dissolved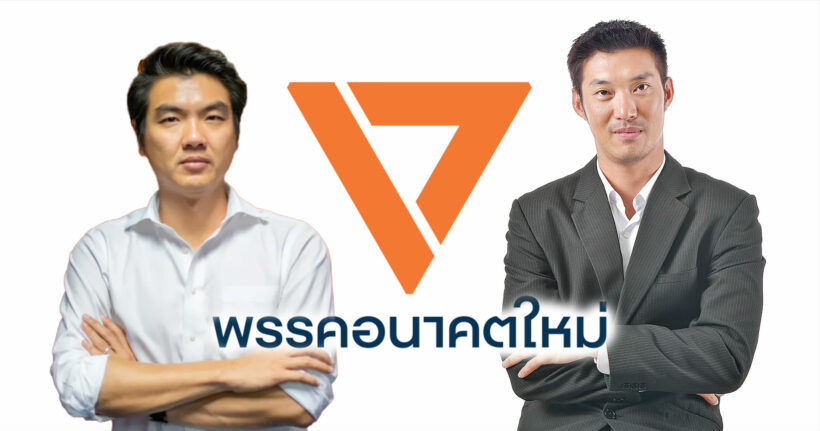 The Constitutional Court will deliver a ruling on on Nov 20 that could make or break the Future Forward Party (FFP) and its leader Thanathorn Juangroongruangkit.
The party and Thanathorn face a slew of legal cases that seriously jeopardise their political future. The FFP, which has 80 MPs, could be dissolved and its 24 executives banned from politics.
If the court rules against Thanathorn, it might cause a "domino effect" and the party could be disbanded, observers say.
The Election Commission (EC) claims that Thanathorn held shares in a media firm, V-Luck Media, when he registered as a candidate. This would violate the EC charter, which prohibits owners and shareholders of media or publishing firms from applying to become MPs.
The court suspended Thanathorn from MP duties on May 23, pending a ruling.
The FFP and Mr Thanathorn have had several legal cases brought against them in recent months with some saying the party has been in a downward spiral since was created in 2018.
An internal rift also emerged in October, when 120 former election candidates and party members resigned en masse, accusing Thanathorn of ignoring unsuccessful candidates and breaking promises to give them political jobs.
A few party MPs also rebelled and voted in favour of government bills, like an executive decree to put army units under royal command, and the 3.2 trillion baht 2020 budget.
There are three cases, though, which could truly dissolve of the FFP. One involves donations by Thanathorn and his wife. The FFP leader donated 10 million baht to the party and his wife gave 7.2 million baht.
An activist has asked the EC to rule whether the couple are legally considered a single entity, because if so, their combined donations would break the law, which caps donations at 10 million baht.
Thanathorn may have broken the same law by lending more than 100 million baht to the party. Activists have accused Thanathorn and the party of trying to end to the monarchy.
The FFP's secretary general says it's surprising the party has so many legal cases against it, despite not being in power.
"I want to ask if everyone really feels the party broke the law or whether this is because the party's approach has upset those in power," he said in an interview.
If the party is disbanded, its MPs still have 60 days to switch to new parties and retain their MP status according to law. But if the FFP manages to get through this rough patch and survive, it will likely grow into a major party, matching or even surpassing the Pheu Thai Party, according to the FFP spokesman
SOURCE: www.bangkokpost.com
Keep in contact with The Thaiger by following our
Facebook page
.
Drunk man reports car stolen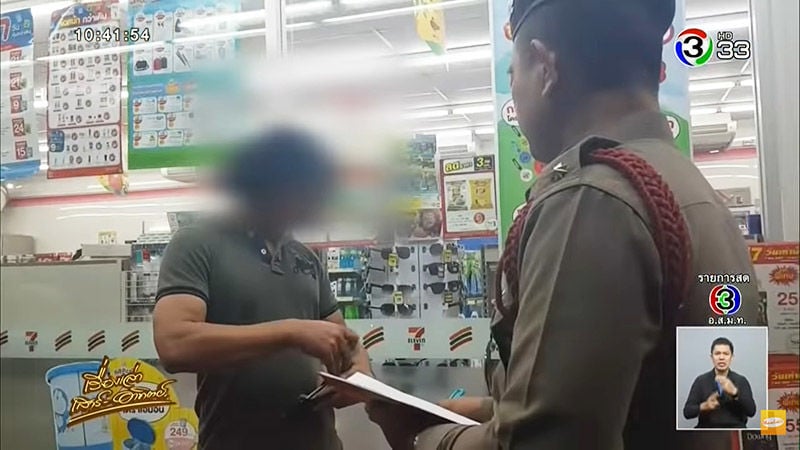 A 50 year old man in the northern province of Lampang told police his car was stolen from a local petrol station. As it turned out, he was so drunk he couldn't remember how he got to the station. He finally realized that a friend had dropped him off. The incident was shared on national television.
The man called police and told them his car was missing from a PTT petrol station. He said he had gone to a party and was driving home when he decided to buy some things from a convenience store at the station. He claimed he drove into the station, parked the car and left the keys inside.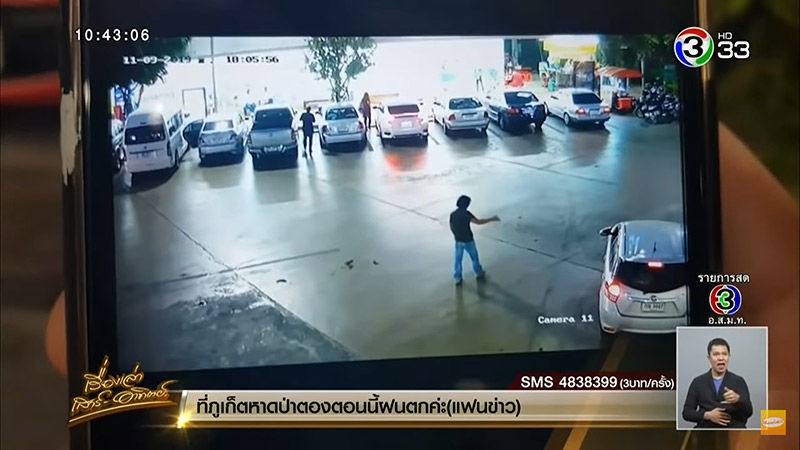 Photo: Channel 3
According to police, he truly believed this story. An officer asked the station owner for a look at the security footage, which showed that the man was dropped off by a friend. He got out of the car and waved goodbye before the car drove away.
But when told the truth, he still didn't believe the officer and insisted that he had driven there himself. Finally, he sobered up and remembered the real story, and apologized to the officer and the gas station owner.
SOURCE: thairesidents.com
Keep in contact with The Thaiger by following our
Facebook page
.