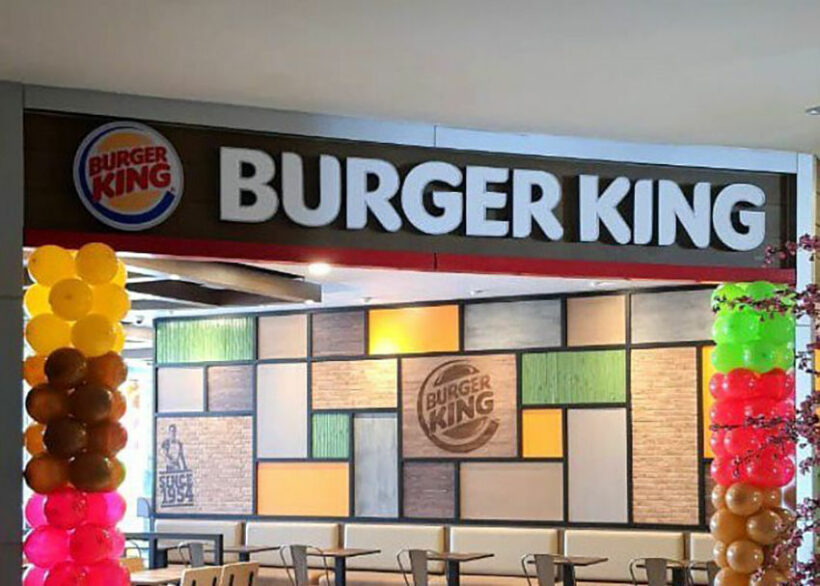 The fast food chain Burger King has come in for online praise (and no doubt, some helpful PR) after suggesting its customers in Indonesia should order from other struggling businesses, including rival burger joint, McDonalds. Burger King Indonesia is believed to have followed the example of its UK counterpart, who posted the same suggestion, in a tweet that has since gone viral.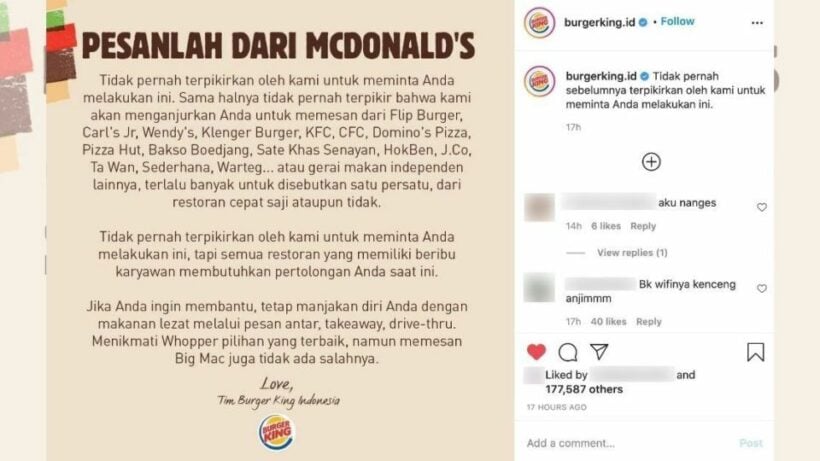 "We never thought we'd be asking you to do this. Just like we never thought we'd be encouraging you to order from Flip Burger, Carl's Jr, Wendy's, Klenger Burger, KFC, CFC, Domino's Pizza, Pizza Hut, Bakso Boedjang, Sate Khas Senayan, HokBen, J.Co, Ta Wan, Sederhana, Warteg, or any other independent food outlets, too many to mention here, whether they're fast food joints or not. Getting a Whopper is always best, but there's no harm in ordering a Big Mac."
Burger King says the post was its way of signalling support for the fast food industry as a whole, pointing out that it employs thousands of people and is also feeling the economic effects of the Covid-19 pandemic. The burger outlet's tweet received many positive comments, as social media users praised the company for putting aside business rivalries – at least for a while.
"What the admin meant was that these fast food chains are not rivals in this condition, but they're going hand-in-hand to rise again."
While Burger King's action could be dismissed by some as a clever PR stunt, it will have helped raise awareness of how Covid-19 is affecting all operators in the fast food industry. And if that's the case, they may well feel that sending a potential Whopper customer to purchase a Big Mac instead was worth it.
SOURCE: Coconuts