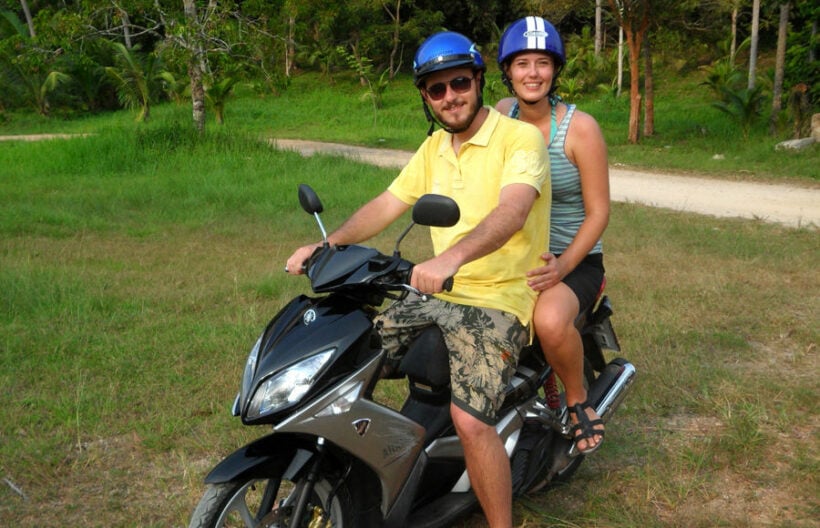 Transport minister Saksayam Chidchob says he's intent on tackling Thailand's shameful road toll. Recognising that motorcycles are the main culprit (75% of road deaths in Thailand involve motorcycles and motorbikes), he's proposing some new laws, at least for tourists at this stage.
Up until now tourists have been easily able to rent a motorcycle by just showing a passport, according to The Bangkok Insight. Now the proposal will require that tourists are in possession of a valid motorbike driving licence when they rent.
Read our Top 10 tips on riding a motorbike in Thailand HERE.
The proposal was among a long list of new standards being considered over the next month by various transport sub-committees ahead of recommendations to the transport minister in October.
With Thai licences for "big bikes" likely to come into force before the end of the year, tourists who may be able to rent a small bike may be prohibited from renting a larger machine, according to ThaiVisa.
The changes could be in place before the holiday season over December, January and February.
SOURCE: Bangkok Insight | ThaiVisa