Top 10 tips for riding a motorbike in Thailand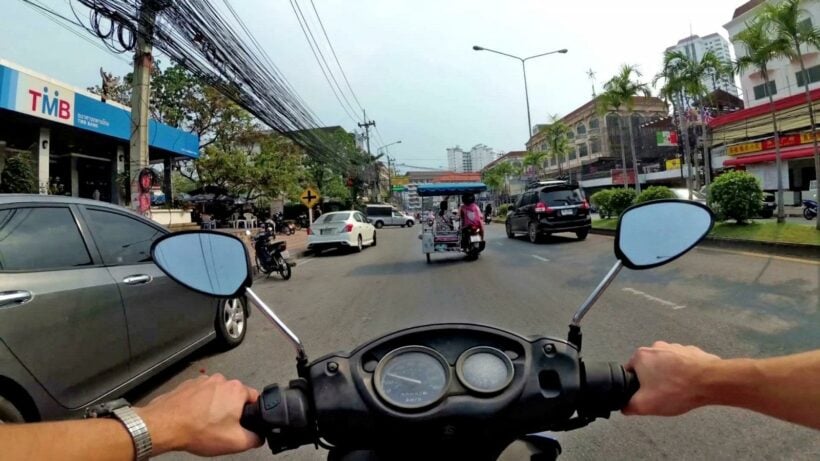 Motorbikes and scooters are the most popular mode of transport in Thailand, and most of south east asia. The 110cc step-thru is ubiquitous. Most just go and go and go – they're astonishly reliable. Whilst you're meant to change the oil once a month we suspect most don't get their oil changed once a year, or ever.
Getting around on a motorbike is easy enough and, especially in busy traffic, will get you to your destination faster whilst the cars and trucks are plodding along in the traffic.
But riding a motorbike in Thailand can also be very dangerous but if you stick to the common sense basics – ride within the speed limits, wear a bike helmet, obey the traffic rules and don't drink and drive – it remains a perfectly reliable way to get around. It will be cheaper and you'll see more.
But here's our Top Ten tips to make your journey on the motorbike safer and more comfortable.
PLEASE NOTE: We're not recommending that you should ride a motorbike but, if you do, these tips will help…
1. Wear appropriate clothes
Whilst you'll see idiot tourists riding around on their rented motorbikes in their swimming shorts, and that's all, you're going to be much safer with a few clothes on. Falling off a motorbike without anything covering your knees or elbows is going to be painful enough – having at least some fabric between you and the road is going to reduce the painful grazes a bit. Long pants and a long shirt are a good start. Always wear shoes for the same reason. And a motorbike helmet as well – it's the law and it could save your life. The flimsy plastic 'lid' type helmets cost around 200 baht and will get you through the checkpoints but spending a bit more on a better helmet will provide additional protection in the unlikely situation your head comes in contact with the road. You'll see the locals riding around with their jackets on the wrong way – they say it keep their clothes clean from the road muck and fumes.

2. Keep your bike in good condition
It goes without saying. But as hardy and reliable as the modern motorbikes are, they will run better and for longer if you keep up the service schedule and change the oil around once a month. You will wonder how they can produce these 110-125cc step-thrus for little more than USD$1,000 brand new, but they do and the ones floating around the roads of Thailand are almost all made in the land of smiles.
Apart from changing the engine oil keep an eye on the tyres as the road surfaces in much of Thailand, plus the heat and humidity, will wear down your tread quickly. Good tread and keeping your tyres at the prescribed pressure are your best bet for maintaining control at all times. Your brakes will also need checking although, like the rest of the part of these bikes, the brakes seem to last forever. Whenever you're getting your oil changed get the service man to check the brakes, tyres and make sure nuts and bolts are all tight – they shake loose sometimes.  And then there's the lights at the front and back which are your best way to inform other driver's what you're doing in the traffic. Indicators may not be used much by the locals but you should.

3. Make sure you have a proper license
Your car license in your home country isn't legal in Thailand to ride a motorbike. Your International Drivers License for cars issued in your home country isn't going to cut it either. Legally, the only document that will satisfy the Thai legal system, officially, is a Thai motorcycle license. It doesn't matter much until a situation arises where you're in an accident and the law comes crashing down on you. If you live in Thailand you simply must get a proper motorbike drivers license of you want to ride a motorbike here. For tourists, the local bike hire shops will gladly rent you a bike, usually by simply showing your passport and giving them a deposit. Some will even tell you that their 'insurance' will cover you in the event of an accident – that's just not going to happen. YOU are responsible for your own health if you get onto a motorbike in Thailand. Check YOUR situation and YOUR health and travel insurance.
And whilst we're talking about a Thai Motorbike License, we're talking about the ones you get from the Land Transport Office, not Khao San road for 500 baht!
(Here's some info about getting a motorbike license in Bangkok, the same applies at the Land Transport Offices in most Thai cities).
We think you're insane getting on a motorbike in a foreign country without the correct documentation, which leads us to #4…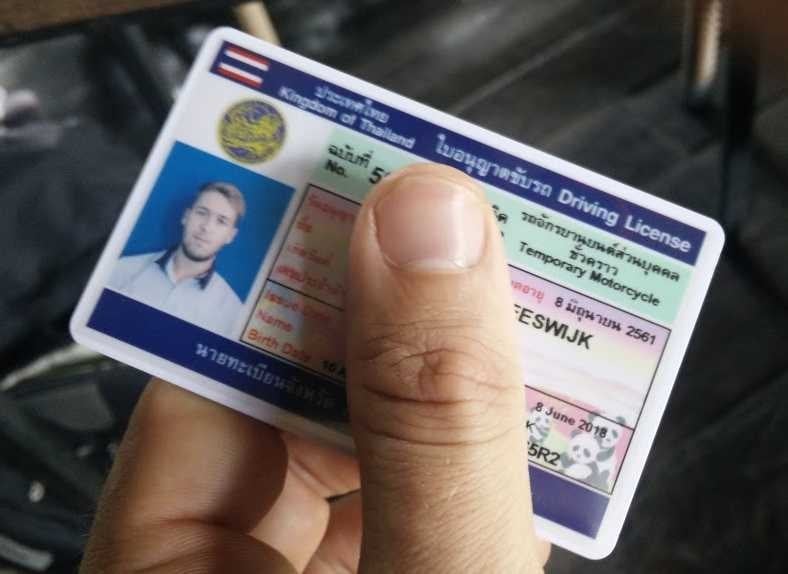 4. Check your travel and health insurance
Every week The Thaiger hears from tourists stuck in a Thai hospital with mounting hospital bills and an insurance company that won't pay out because they didn't have a proper drivers license. Or no insurance at all. And even if you have travel or health insurance, check the fine print because some insurance contracts preclude driving on motorbikes in Thailand.
In six years driving on Thai roads I've had one fall. It winded me badly and I got abrasions on my ankle and knee. But people ran to my assistance and helped me up. I didn't need to go to hospital but I was grateful, lying in the middle of the road gasping for breath, that I knew I had good health insurance and a proper license.
(The fine print on your insurance, different country's licences and the policeman that shows up at your accident will all play a part on how your accident will play out. The ONLY sure way you can prove your legal ability to drive on a Thai road is with a Thai motorbike license)

5. Driving is different in Thailand
Many of the rules are the same as countries that also drive on the right hand side of the road. But you need to add 'Thainess' into the traffic mix. It is different. Apart from the lunatics that drive too fast, drink-drive or ghost ride (driving against the flow of traffic on the side of the road), there's just the different attitude to driving. We say it's a bit like swimming with a school of fish – if you just go-with-the-flow and keep in the stream of traffic you'll do well. The western attitude of driving defensively will go against the grain of Thai traffic movement where 'personal driving space' isn't really honoured and people will cut in front of you as just a part of daily driving habits. It's not wrong, it's different and you're best to learn the subtleties of Thai traffic flow before you immerse yourself in the middle.

6. Green lights mean GO. Red lights also mean GO, sometimes.
You'll see what we mean. Don't even think about trying it. It will either get you fined or dead.

7. Have a practice
If you're either new to driving a motorbike or new to driving a motorbike in Thailand don't thrust yourself into a busy stretch of road immediately. Try something a little calmer and slower to get a feel of the subtle differences in Thai traffic movement. You're sharing the road with trucks, cars, buses and passenger vans. You're meant to stay on the left hand side and you'd be well advised to do so, despite the behaviour of some Thai motorbike drivers that want to mix it with the 'big boys'. Get some confidence with your motorbike and way it handles, and moving in and around traffic on a quiet road before you tackle the main roads.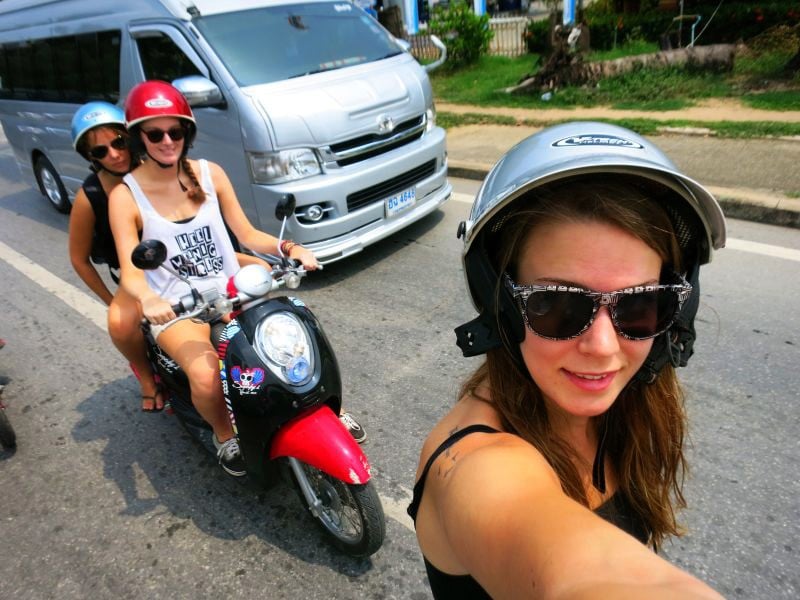 8. There's pot holes, then there's POT HOLES
The roads around Thailand have really improved in the past decade but you'll still find pot holes in places there wasn't one the day before. If you want a really good reason for giving plenty of distance between you and the car in front, it's to see the pot hole before you end up IN it. Whilst car tyres might glide over these holes in the road, your motorbike is likely to come to an abrupt halt, with you continuing over the front of the handlebars – something to do with Newton's first law of motion.

9. If you're not sure, don't
Never ridden a motorbike? Didn't ride a motorbike in your own country? There's two good reasons not to try it for your first time in Thailand.
It can be a bit of a challenge for even experienced motorbike drivers, well different anyway. There's plenty of other ways to get around and if you want THAT selfie for your Facebook page there's thousands of bikes parked by the side of the road where you can get a photo. Just because your friends did it when they travelled to Thailand doesn't mean you have to.

10. Police will often arbitrate on the spot at an accident
If you are in the wrong and damaged someone or someone else's bike you're probably going to have to pay up. Now, there's the 'official' way to sort things out in these case and the 'unofficial'.
The policemen will get to the scene soon enough and, often, decide there and then who was at fault. They'll often negotiate how much should be paid as well. The urban myth is that Thai police always side with the the locals – that's not the case although, if you are indeed in the wrong then you're IN THE WRONG!
If you are concerned that you're being rolled by the locals in sorting out a simple motorbike accident then call the Tourist Police or your consulate immediately. DON'T agree to pay any money to anyone until you've spoken to at least the Tourist Police. Getting into an argument with the local police will almost certainly guarantee you'll come off second best. Demanding that you speak to the police chief, etc, will also usually end up in the situation not going well in your favour. Be patient and don't lose your cool. You are in a foreign country, you're a guest and they do things differently – end of sentence.

PHOTO: John Everingham
Bottomline about riding a motorbike in Thailand is that, if you 1) wear a motorbike helmet 2) never drink and drive 3) wear appropriate clothing 4) have a Thai motorbike license and 5) be aware of the traffic around you and concentrate at all times… you'll probably have few problems and be able to enjoy Thailand the way the locals do, au natural, with the wind through your hair and the insects up your nose.


Looking to jettison some items before jetsetting away or chartering a yacht? Look no further than Thaiger Classifieds where you can find and post items, work, property and more for free.

Find more Travel top 10s and top 10s in Thailand on The Thaiger.

New WHO world road death report – Thailand drops to number 8 but still high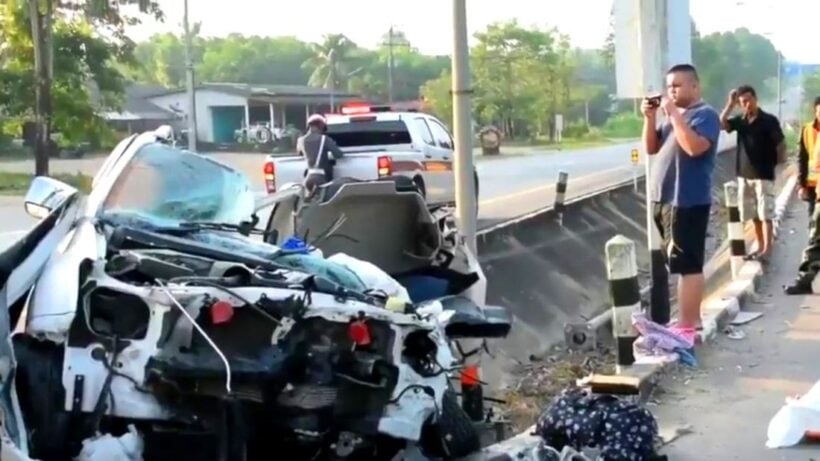 Thailand's roads remain some of the deadliest in the world. But the Kingdom has dropped from its previous number two position to number eight, behind a collection of backwater African states and other undeveloped countries.
A new report by the World Health Organisation shows that the road safety situation in Thailand hasn't improved. The shocking news is outlined in a the WHO report, Global Status Report on Road Safety 2018,
The report indicates the death rate per 100,000 population in Thailand was 32.7. This ranks Thai roads as at least the deadliest in ASEAN and amongst the deadliest in the world.
Only seven other nations fared worse than Thailand, while the countries with the highest road traffic death rate per 100,000 population were Liberia, Saint Lucia, Burundi and Chad.
The report, compiled using data from 2016 from 175 countries, shows that Europe has the safest roads with 9.3 deaths per 100,000 population. The African continent had the worst rates.
The report shows that there is an average of 22,491 people killed on Thai roads every year. South east Asia, where motorcycle-related deaths account for 43 percent of the total road toll, had an average of 20.7 deaths per 100,000 population.
Globally, the report found that the situation regarding road traffic deaths is worsening, with someone killed in a road accident every 24 seconds somewhere in the world.
The WHO road death Hall of Shame…
1. Liberia – 35.9 (per 100,000 people)
2. Saint Lucia – 35.4
Equal 3. Burundi and Zimbabwe – 34.7
Equal 4. Democratic Republic of Congo and Venezuela (Bolivarian Republic of) – 33.7
5. Central African Republic – 33.6
6. Thailand – 32.7
7. Burkina Faso – 30.5
8. Namibia – 30.4
9. Cameroon – 30.1
10. Mozambique – 30.1
John Mayer coming to Bangkok for the first time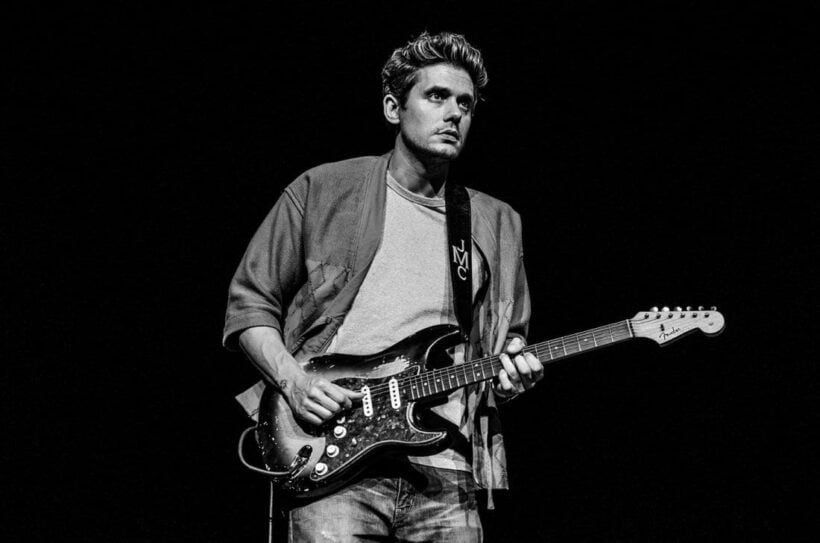 IMAGE: John Mayer Instagram, Billboard.com
John Mayer will be playing in Bangkok on April 3, 2018 for his newly announced 'Australia & Asia Tour 2019'. The 41 year old American, hailing from Connecticut isperforming for the first time in Thailand. Tickets will be released at a later date but put a circle in your calendar.
Mayer's most famous songs include "Gravity", "Your Body is a Wonderland'" and "Daughter", his talent has also lead him to play alongside legends such as BB King and Eric Clapton.

Here is  small peak into the talented John Mayer:
CoolSculpting: What is it and why is it so popular in Thailand?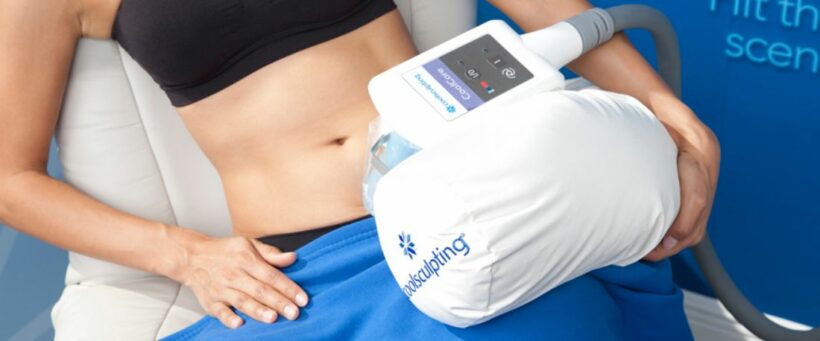 "There is a growing trend for alternative body contouring treatments. Consequently, many medical tourists turn to CoolSculpting with some incredible before and after results, as well as reduced recovery time without the need for anaesthetic or incisions."
Darren Lyons from medical.thethaiger.com has noticed the upward curve in alternative non-invasive liposuction and vaser liposuction treatments in Thailand. Known as Coolsculpting or Zeltiq, this type of cryolipolysis or fat freezing seems to be very popular for a host of reasons. 
Firstly, unlike CoolSculpting, liposuction tends to leave scarring where the cannula is placed directly into the skin opening. Moreover, local or general anesthetic is necessary with recovery taking up to a month, whilst CoolSculpting requires hardly any recovery time. 
So, how does it work? A medical surgeon will apply cooling targeted deposits between 5 degrees and minus 11 Celsius in order to reshape the body contours. This particular cooling technique leads to fatty tissue cells dying out with no harm to the skin. 
"Popular areas for CoolSculpting include places where there is excess fat buildup such as the hips and stomach. Medical tourists prefer to visit so they can eradicate their love handles or muffin tops around these specific areas. This in turn boosts patient confidence and provides an enhanced appearance," adds Darren.
Taking just three hours in total, results are noticeable in less than three months. Despite CoolSculpting's growing success and rave reviews, this surgical procedure carries a few short-term risks and side effects. These include aches in the specific treatment area, numbness, soreness and tingling.
Currently, Thailand is at the forefront of medical tourism with convenient air travel and access to a variety of invasive and non-invasive treatments including CoolSculpting. It is now welcoming medical tourists across the globe who are seeking cost-effective treatment and an unforgettable vacation. 
Boasting 60-plus modern JCI accredited facilities, cross-border and overseas patients are attracted to Thailand's blend of pristine golden sands, pioneering cityscapes, rich heritage and ancient monuments. From Bangkok to Chiang Mai and glorious Phuket, medical tourists are flocking to enjoy first-class healthcare, affordable rates, impeccable service, extensive facilities and highly qualified specialists.
Take for example the impressive Thanyapura Health & Sports Resort. Featuring 23 hectares, it offers bespoke treatment plans, laundry, an on-site pharmacy and a 50 metre swimming pool (enquire at medical.thethaiger.com today for discounted rates). 
Meanwhile, the JCI-accredited Yahnee International Hospital in the Thai capital treats more than 10,000 patients every year. With more than 400 beds across 15 floors, this renowned building is a comprehensive facility with nearly 200 doctors, 800 nurses and more than 100 dedicated staff. Performing breast augmentations, tummy tucks, facelifts and a range of cosmetic and plastic surgery, medical tourists receive exactly the same levels of care than they would experience back home. 
It is no surprise that Thailand now finds itself among the top three medical tourism destinations. With a global medical visitor's map stretching from Europe to South East Asia and even China, this Land of Smiles is proving to be irresistible for so many medical tourists.
Check out other procedures, locations and price guides at medical.thethaiger.com