Thai PM says he won't resign as he has done "nothing wrong"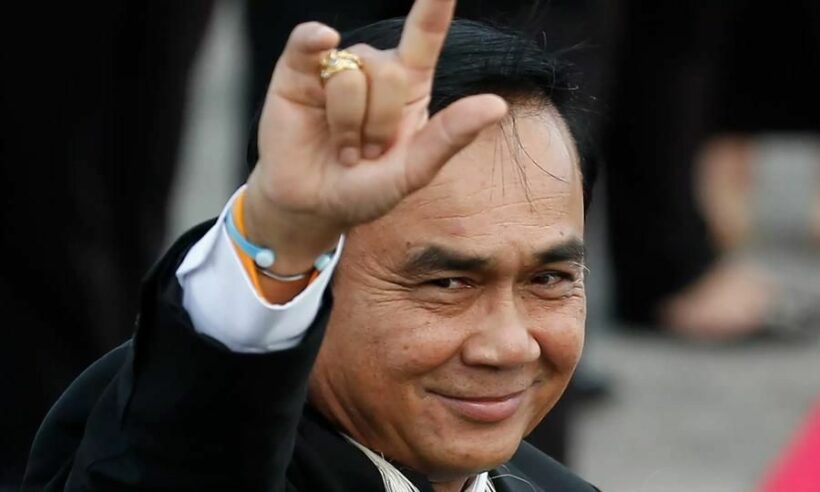 Unsurprisingly, Thailand's PM Prayut Chan-o-cha is dismissing calls for his resignation as protests continue to escalate and protesters defy bans to rally in the streets of Bangkok. Rally organisers have already announced that they will be massing again today from 4pm, rumoured to be at numerous BTS stations around the central capital area.
Out of a list of 10 key demands, one of them calls for the stepping down of PM Prayut.
The PM declared a state of emergency for Bangkok in the early hours of Thursday morning this week in response to the growing rallies being held by students who are, above all, demanding his resignation and reforms to the country's constitutional monarchy.
Yesterday morning, before a cabinet meeting which would go on to endorse a 1 month State of Emergency in Bangkok, the PM said that "certain groups of perpetrators intended to instigate an untoward incident and movement in the Bangkok area by way of various methods and via different channels" (whatever that means), "including causing obstruction to the royal motorcade".
He said he had no plans to resign as he had done nothing wrong.
"The government hopes it can drop the state of emergency ahead of its normal 30 day duration. If the situation improves quickly."
Police, armed with riot gear, shields, batons and high-power water cannons with blue-dyed water containing a chemical irritant, charged at the crowd. The protesters lined up, armed with little more than a few broken barriers, plastic chairs and flimsy umbrellas. The police quickly dispersed the protesters and onlookers. Police claim that the blue dye was to mark protesters for possible later arrest. A member of the Thai media was also arrested and his Facebook live stream switched off as police ordered media to stop filming the crackdown. In the end several hundred live streams made their way onto global social media, some of them clocking up 500,000+ views already.
In addition to changes to the Thai charter, drafted by the military and voted in a 2017 referendum, the protestors are also seeking reform to the position and influence of the monarch. The Thai monarchy is also protected by strict "lese majeste" laws. If you break the laws you could serve a prison sentence of up to 15 years although HM King Maha Vajiralongkorn expressly asked the PM earlier this year not to prosecute the draconian laws.
Pro-democracy protesters shouted at a royal motorcade as it drove past crowds of protesters lining the road between the Democracy Monument and Government House on Wednesday. They held up the 3-finger salute, popularised in the Hunger Games movies and now adopted as a symbol of defiance and solidarity. There was no obstruction to Wednesday afternoon's motorcade but PM Prayut has used perceived threats to the occupants of the Rolls Royce as part of his reasoning for introducing the State of Emergency.
Thai Lawyers for Human Rights claim at least 51 people have been arrested since Tuesday in connection with the protests. There will be more added to the last after last night.
Keep in contact with The Thaiger by following our
Facebook page
.
Never miss out on future posts by
following The Thaiger
.
Former Pheu Thai chair to challenge legality of emergency decree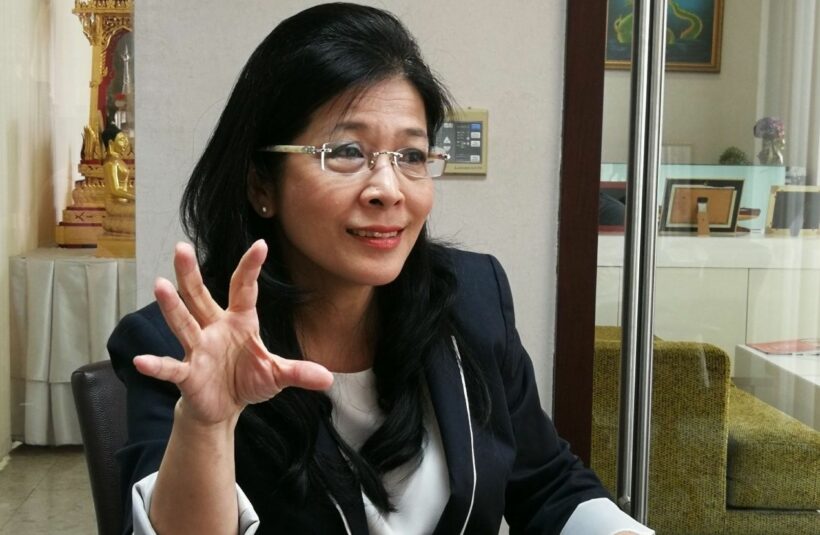 Thai politician and former chair of the Pheu Thai Party, Khunying Sudarat Keyuraphan, has confirmed she plans to challenge the legality of the emergency decree in court. She joins a number of opposition MPs and other activists who are petitioning to have the decree lifted. Bangkok awoke to a state of emergency declared by PM Prayut Chan-o-cha in the early hours of last Thursday, amid growing political unrest.
Posting on her Facebook page, Sudarat points to the PM himself, who she describes as, "the source of the problem". She says the current political protests are a result of him using a military coup to take control from the people, and then drafting a charter that supported the transfer of power to Thailand's military.
"Other politicians and I have followed the situation with concern and tried to prevent the government from applying their power. We had a discussion yesterday and agreed that we should use the right in the court to protect the protesters."
Two MPs from the Pheu Thai Party have also expressed their intention to sue the PM for having invoked the emergency decree. Cholnan Srikaew and Jirayu Houngsub are calling on the Civil Court to rescind the state of emergency and guarantee the protection of anti-government activists.
Nation Thailand reports that former judge, Kasem Suphasit, and former Democrat MP, Watchara Petchthong, have also confirmed they are taking legal action against the PM, claiming the implementation of the emergency decree is unlawful.
SOURCE: Nation Thailand
Keep in contact with The Thaiger by following our
Facebook page
.
Never miss out on future posts by
following The Thaiger
.
Letter calling for Thai PM's resignation signed by over 1,000 academics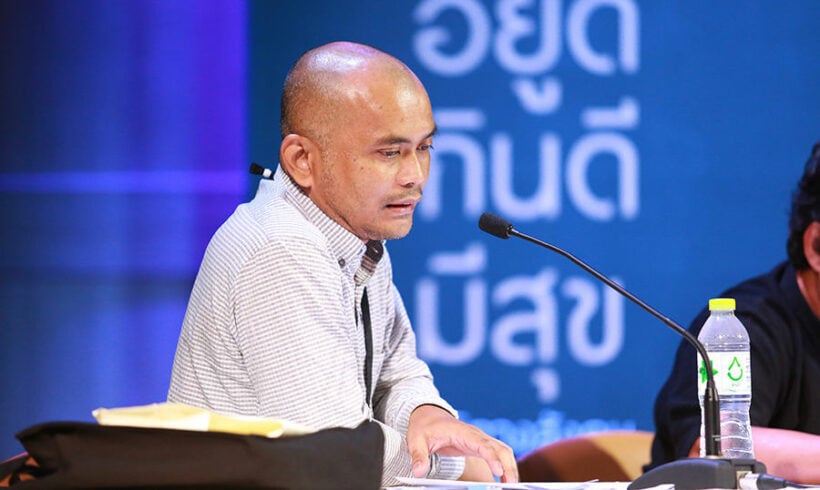 A petition calling for the resignation of Thai PM Prayut Chan-o-cha, has been signed by up to 1,118 academics and delivered to Government House. The petition was created by the Thai Academic Network for Civil Rights. Nation Thailand reports that a group of university lecturers and students have marched to Government House to deliver the letter. They include Anusorn Unno, anthropology lecturer at Thammasat University, and Thamrongsak Petchlertanan, a lecturer in Political Science at Rangsit University.
In the letter, academics slam the government's clampdown on an October 16 rally in Bangkok, when police used water cannons, allegedly laced with blue-dyed chemical irritants, to disperse protesters at the Pathumwan intersection.
Anusorn claims the action injured several people and only served to ignite further anger at the government. He is calling on the administration to refrain from violence when dealing with protesters, to stop the gagging of government critics, put an end to laws that infringe on freedom of speech, and to cede to the protesters' demands.
Those demands are outlined in a 10-point manifesto and include the PM's resignation, the dissolution of parliament, and a call for fresh elections. The manifesto appeared at a protest in early August and has since provided a consistent 'script' for the protest movement. Protesters are also calling for a re-write of the 2017 Thai Charter (Constitution) and for reforms to the role of the Thai Monarchy.
SOURCE: Nation Thailand
Keep in contact with The Thaiger by following our
Facebook page
.
Never miss out on future posts by
following The Thaiger
.
Khao San Road evolving, all ages daytime event planned for Halloween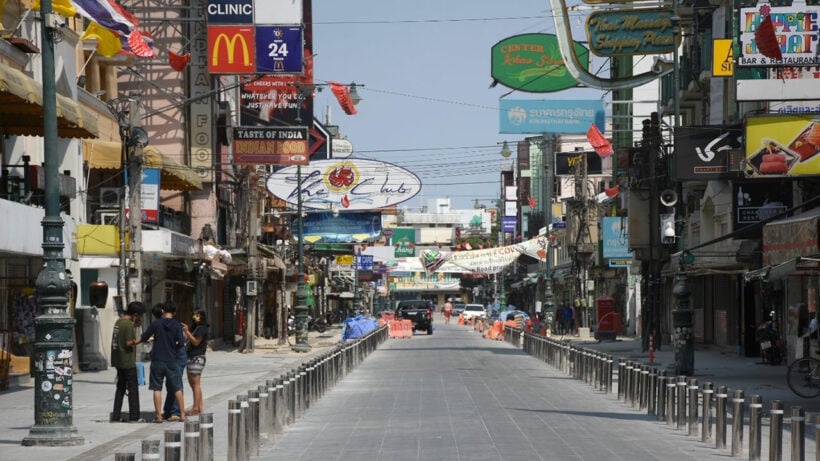 Bangkok's iconic Khao San Road now looks very different as Thailand emerges from the local coronavirus outbreak. Not only are the backpackers gone from the "backpacker mecca," but the road in Bangkok's Banglamphu neighbourhood has gone through a make-over. Now, Bangkok officials plan to hold events for "all ages" during the daytime during Halloween. Chaos can still be expected at night.
During the pandemic, 48.4 million baht was poured into a revamp of the "tatty" Khao San Road, improving the drainage system and levelling out the road and sidewalk. There's now designated space reserved for emergency vehicles. While many bars have reopened, they now mostly cater to a local Thai customer base rather than foreign backpackers. Well, that's for now anyway.
Now, the Bangkok Metropolitan Administration wants to draw people to the popular street again and are holding a daytime Halloween event called "Sawasdee Khao San". The event will start from as early as 9am on October 30 and 31 with activities like a drawing competition, Thai arts and music performances, an exhibition on Khao San Road and lots of food. A costume competition will also be held (or "helled") on Halloween.
Bangkok governor Aswin Kwanmuang says in addition to encouraging tourism after the pandemic, they want to promote "Modern Thainess," but he did not go into detail about what exactly that means. It doesn't quite sound like Khao San's earlier reputation as a "rite of passage" for backpackers with grungy bars and exotic street food like 'scorpion on a stick'.
Since there aren't many foreigners visiting Khao San Road at the moment, the vendors at the event will cater to local demands with famous Bangkok food. The BMA teamed up with the Tourism Authority of Thailand along with private companies to hold the event. Events are planned to be held on the street once a month to attract visitors.
Khao San Road continues to evolve. It's become less of a grungy party district for travellers on a shoestring budget and hoping to become more of a "cool" nightlife spot for locals, and tourists when they return.
Khao San continued to evolve, with bedbug-infested guesthouses replaced by boutique hotels, and downmarket TV bars showing pirated movies transformed into hip design bars peopled by flashpackers in designer threads. But the most interesting change has been in the way Thais see Khao San. Once written off as home to cheap, dirty fa·ràng kêe ngók (stingy foreigners), Banglamphu has become just about the coolest district in Bangkok – Lonely Planet
SOURCES: Bangkok Post | Lonely Planet
Catch up with the latest daily "Thailand News Today" here on The Thaiger.
Keep in contact with The Thaiger by following our
Facebook page
.
Never miss out on future posts by
following The Thaiger
.