Burmese Koh Tao murder 'guilty' conviction upheld by Thai Supreme Court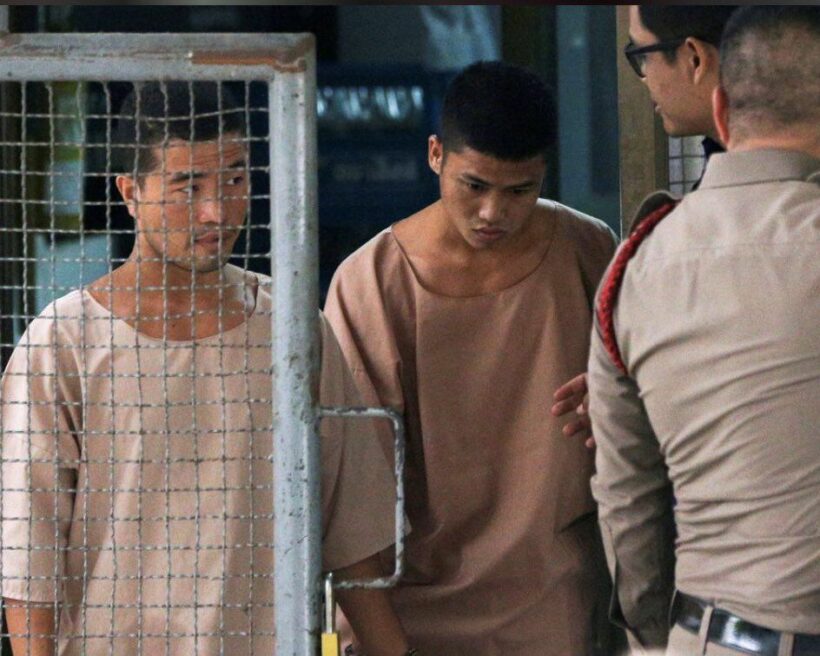 The Thai Supreme Court has upheld the death sentences for two Burmese 26 year old men convicted of murdering two British backpackers on Koh Tao in 2014.
After spending two hours reading the 60 page verdict, the Judge upheld the rulings by two lower courts that found Zaw Lin and Wai Phyo guilty of killing Hannah Witheridge and David Miller on Koh Tao on the night of September 14, 2014.
The bodies of Hannah Witheridge and David Miller were found on a Koh Tao beach in September 2014. Police also claimed that 23 year old Hannah had been raped and bludgeoned to death and 24 year old David suffered blows to his head with a garden hoe.
Burmese migrant bar workers Zaw Lin and Win Zaw Htun (aka. Wai Phyo) were arrested soon after the killing and sentenced to death in December 2015. Supporters, international campaigners, human rights activists, criminologists and the balance of social media commentary say the two were framed and the collection of evidence was bungled.
Today's ruling marks the end of a long legal battle that pitted the Royal Thai Police force against skeptics who accused the investigators of using sketchy DNA evidence and framed the two suspects as "scapegoats."
The Supreme Court verdict was read at a court in Nonthaburi where the two men have been incarcerated.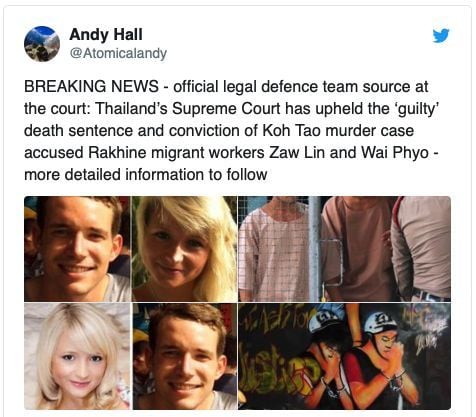 Migrant rights Lawyer and campaigner for the two Burmese, Andy Hall, tweeted the verdict as soon as it happened today
In the original 2015 verdict delivered at the Koh Samui Court, Zaw Lin and Wai Phyo, now 26 years old, were convicted on the basis of DNA traces police claim were recovered from the crime scene on Sairee beach and Hannahs's body.
Although no other physical evidence or testimony linked the pair to the crime, the court noted the two men came into possession of a mobile phone that belonged to one of the victims.
Under Thailand's legal system, an appeal to a higher court, in this case the Supreme Court, is a new trial, merely a re-examination or re-interpretation of testimonies and evidence submitted in earlier trials.
The two Burmese men are unlikely to actually face execution. Since 2004 there have only been three executions, two in 2009 and one in 2018, all by lethal injection. Clemency appeals may be filed to His Majesty the King but only defendants who plead guilty and "show remorse" would be eligible.
Pending some substantial new evidence coming to light or an unlikely mea culpa from any of the investigating Thai authorities, the Supreme Court's verdict today is likely the end of the case.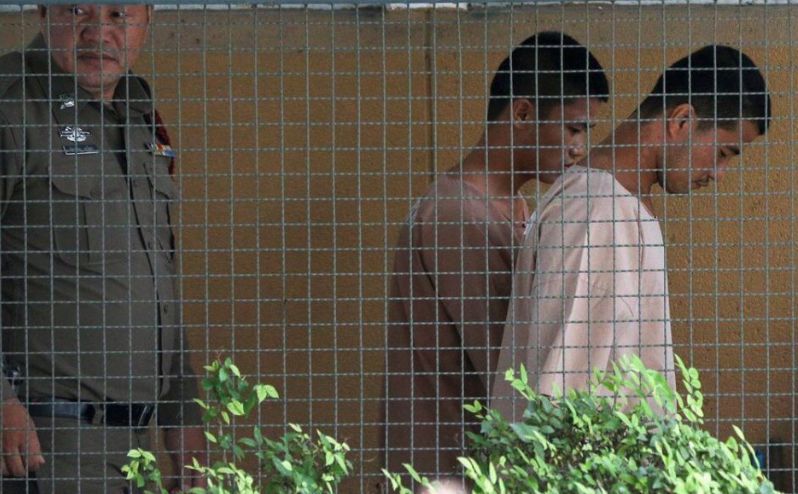 Keep in contact with The Thaiger by following our
Facebook page
.
Interpol issues alert for Norwegian wanted for Phuket murder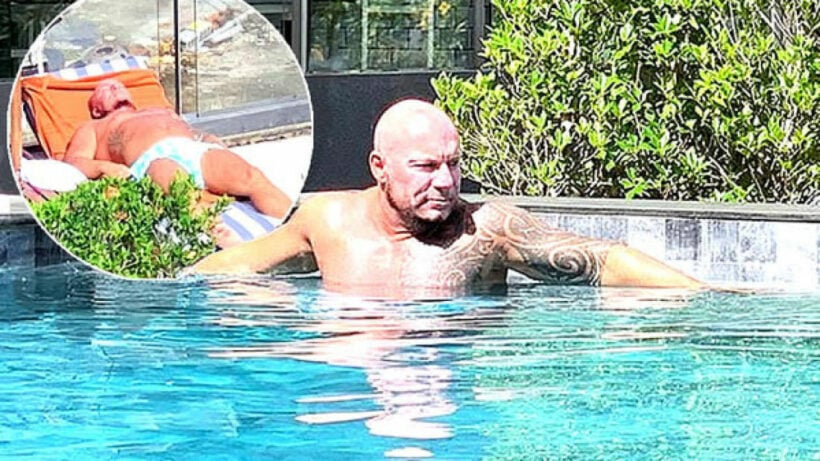 PHOTO: www.thaiexaminer.com
Interpol has issued a red alert for Roger Bullman, the Norwegian wanted for allegedly killing British national Amitpal Singh Bajaj, at a resort in Karon last August. Pol Captain Taecsin Deethong-on of Karon Police Station says the alert was issued following a request from Thai police.
Bajaj was on holiday with his wife and child and got into a violent altercation with Bullman, who was staying in the room next door. It's understood the Norwegian was drunk and making a lot of noise in the early hours of the morning and had already been visited twice by hotel security.
In an interview with the UK's MailOnline, Bajaj's wife, Bandhna, rejected reports based on police questioning of the Norwegian that her husband had protested about Bullman singing loudly on the balcony.
According to her account, Bullman had been noisy and angry that night and reportedly broke down a wooden partition between the two balconies, charged into their room, and started attacking her husband.
Police said that in the course of the fight, Bullman, a bodyguard from Oslo and a martial arts expert, allegedly held Bajaj in a chokehold and continued to throw punches at him until Bajaj became unconscious. Bajaj was taken to a local hospital where he was declared dead.
Thai police say it's too early to say if Bullman has managed to flee Thailand, adding that reports he has travelled to Vietnam have not been confirmed.
The police have been criticised from sources close to the victim's family for releasing Bullman a few hours after the alleged crime, on a bail guarantee of 200,000 baht, despite him being a flight risk.
SOURCE: The Nation
Keep in contact with The Thaiger by following our
Facebook page
.
Man dressed as postman robs shop while claiming to be carrying a bomb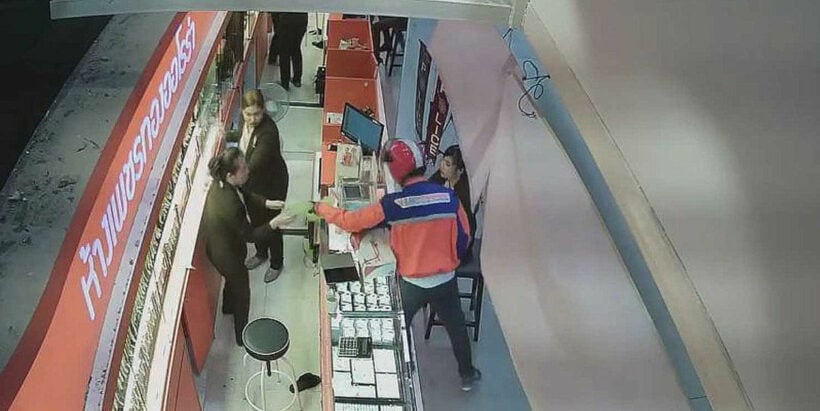 PHOTO: Bangkok Post
A man has walked into a gold shop in Samut Prakan, south of Bangkok, dressed as a postman and claiming to be carrying a bomb. He then proceeded to rob the store.
Thai Residents reports that the man entered the shop, located inside a Thai Watsadu store, carrying a Thailand Post delivery box. He threatened staff and customers with a gun and claimed there was a bomb inside the box.
He then ordered a staff member to place several gold necklaces in a bag, before fleeing the shop in a van bearing a Thailand Post sticker. It's understood he got away with over 70,000 baht worth of gold.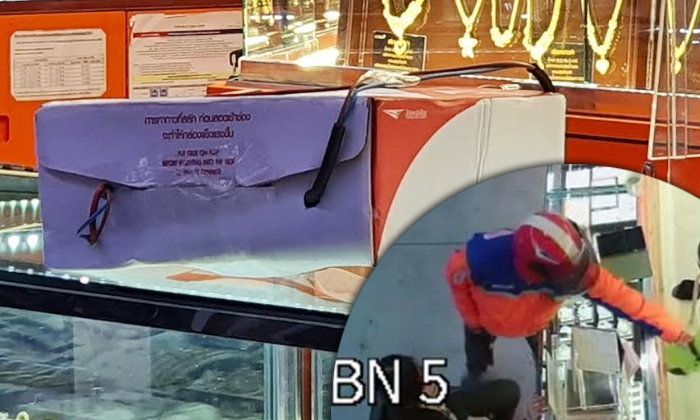 Police Captain Somkiet Nacharoen says the robbery left the staff shaking in fear. They had moved outside for fear that the box left behind by the robber really did contain a bomb.
Bomb disposal experts carried the box, which had wires trailing from it, to a remote area of the parking lot, 300 metres from the Thai Watsadu building, surrounding it with tyres before opening it.
It was found to contain a large rock with a hole in which the wires were inserted. No explosives were found.
Investigating officers discovered that the getaway vehicle used by the robber did belong to Thailand Post and police suspect the man may be a Thailand Post employee.
Fingerprints have been taken from the delivery box and officers are examining CCTV footage from the store to help in their investigation.
SOURCE: Thai Residents
Keep in contact with The Thaiger by following our
Facebook page
.
Police return four cars to victims of rental scam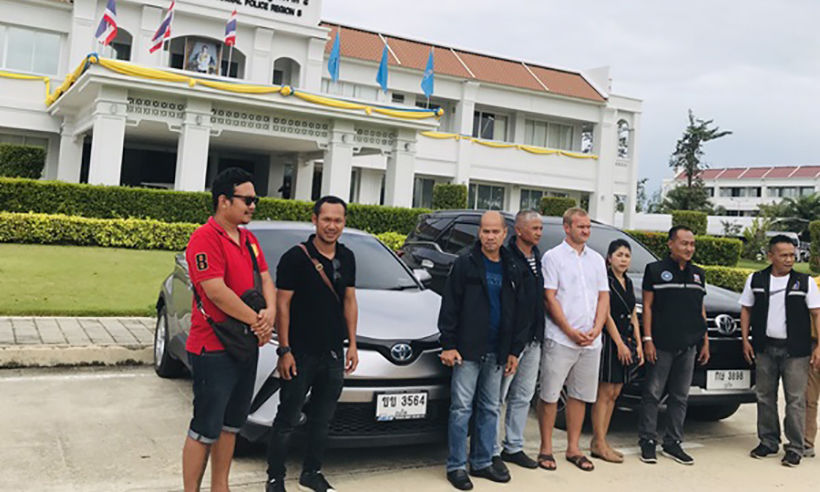 PHOTO: Phuket Hot News
Region 8 police have returned four cars to the victims following a car rental scam in Krabi and Phuket areas over recent months.
Earlier on September 17, 2 car owners from Phuket, Ratchadaporn Udomsuk, the owner of white Toyota Fortuner valued at 1,590,000 baht, and Anan Suwannachom who owns a black Toyota Fotuner worth 1,590,000 baht, reported to police that their cars had gone missing after they rented them out.
Police tried to track down a man named 'Dech' who rented the white Fortuner from Ratchadaporn. He then tried to pawn her car in Krabi. After that, a man named 'Dam' contacted her from Ao Luek, Krabi, claiming that if she still wanted her car back, she would have to pay him.
She agreed to pay him some remuneration at a petrol station in Ao Luek. Police was waiting until he showed up and then arrested the man. The officers found that Dam possessed a .38 mm gun with 5 bullets with him as well. During the arrest, police learned that the black Fortuner was also also located in the Ao Luek area as well.
Police returned the cars to the two owners on the following day as well as a grey Toyota CHR that was returned to Nikitin Evgeny from Russia, and a black Fortuner that belonged to Surotjana Suwanno from Phuket.
Police revealed that the four cars were part of a car rental scam that rents cars from people and then pawns the car in other provinces. There are still at least 20 cars under investigation in the same case.
SOURCE: Phuket Hot News
Keep in contact with The Thaiger by following our
Facebook page
.